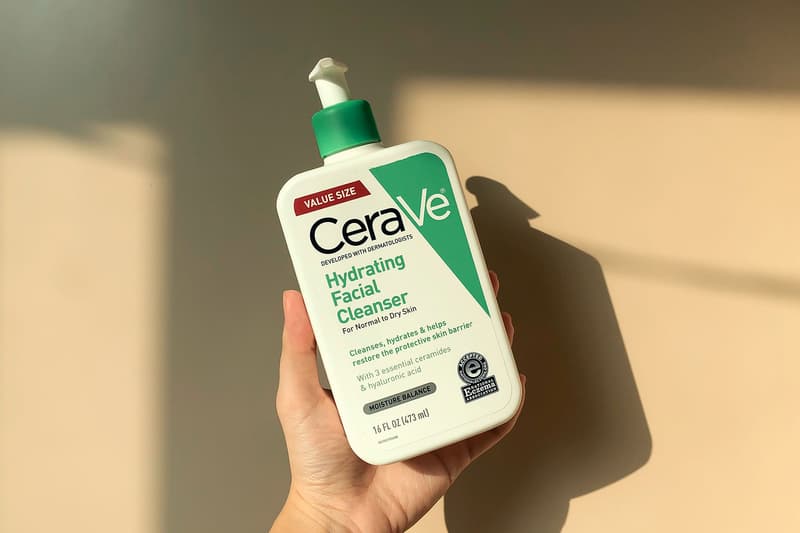 Beauty
CeraVe's Hydrating Facial Cleanser Saved My Skin During Lockdown
Our editor reviews TikTok's most talked about skincare product.
CeraVe's Hydrating Facial Cleanser Saved My Skin During Lockdown
Our editor reviews TikTok's most talked about skincare product.
My skin has been through a lot this year, to say the least. During our first lockdown here in Hong Kong (currently in our fourth), I didn't put much effort into my skincare routine, because I thought being indoors 24/7 wasn't going to affect my complexion in any way. I barely washed my face or used any serum, and as a result, my skin started breaking out to the extreme.
So, I did my research and got my hands on a few products that are known for treating acne, one of them being CeraVe's Hydrating Facial Cleanser. I first came across this brand on TikTok and decided to find out for myself whether or not it's truly worth the hype. After a few weeks of using it as my morning and evening cleanser, I've noticed that my skin has finally started to clear.
Continue reading for my honest review and find out why this week's "Editor's Pick" has become my essential skincare product.
WHAT IS IT: CeraVe Hydrating Facial Cleanser
WHY IT'S WORTH THE HYPE: Since I'm now wearing face masks every day, I don't put on foundation or concealer that often. All I really need this winter is a hydrating cleanser and a good moisturizer to keep my skin from drying up. The CeraVe Hydrating Facial Cleanser does exactly that.
Formulated with hyaluronic acid, this drugstore skincare product cleanses your complexion without stripping it of its natural moisture. Additionally, it contains ceramides that help restore and maintain your skin's natural barrier. I've also found that during the warmer months, when my T-zone is at its oiliest, CeraVe's cleanser doesn't leave me feeling greasy compared to options I've tried from other brands. Thanks to TikTok, this has now become my holy grail face wash.
WHERE YOU CAN FIND IT: Priced at $15.99 USD, the CeraVe Hydrating Facial Cleanser can be purchased via online retailers like Walmart or at your local drugstore.
Share this article