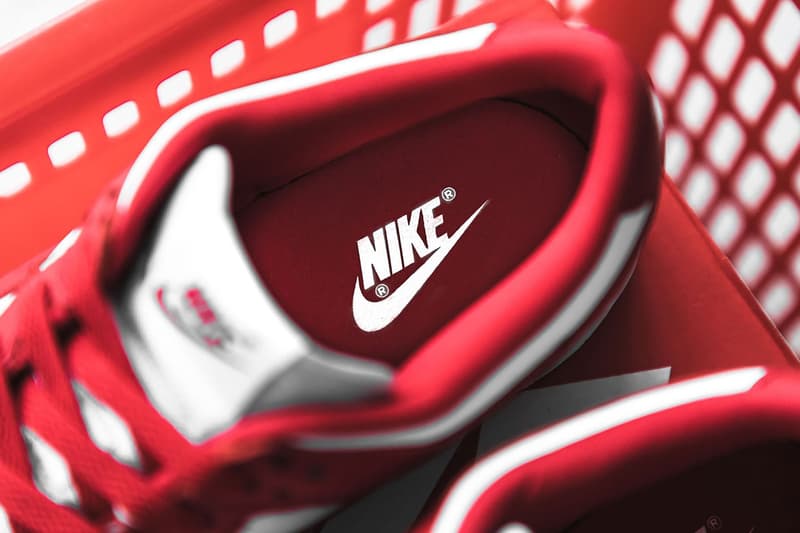 Fashion
Nike Gains $11.2 Billion USD in Revenue for Q2 of Fiscal 2021
Up by nine percent compared to last year's results.
Nike Gains $11.2 Billion USD in Revenue for Q2 of Fiscal 2021
Up by nine percent compared to last year's results.
Earlier this week, Nike announced that it was able to earn $11.2 billion USD in revenue during the second quarter of the fiscal 2021 year. Across all of its stores worldwide, the Swoosh brand saw a nine percent increase in growth compared to last year's numbers.
According to the official financial report, China helped boost the company's revenue by 24 percent. Additionally, digital sales increased by "84 percent, or 80 percent on a currency-neutral basis, with triple-digit growth in North America and strong double-digit increases in EMEA, China and APLA."
"Nike's strong results during a dynamic environment show the power of staying on the offense," said John Donahoe, President and CEO of Nike, in a press release. "Fueled by compelling innovative product and global brand momentum, we continue to extend our leadership. Our strategy is working, and we are excited for what's ahead."
Due to the ongoing COVID-19 pandemic, the sportswear giant had no choice but to close some of its stores across the globe. However, 90 percent of its retail locations are now open, with some operating on reduced hours. Despite certain restrictions, customers have still opted to shop online thanks to the label's digital marketing strategy.
Head over to Nike's website for more information about its fiscal 2021 second quarter results.
Share this article