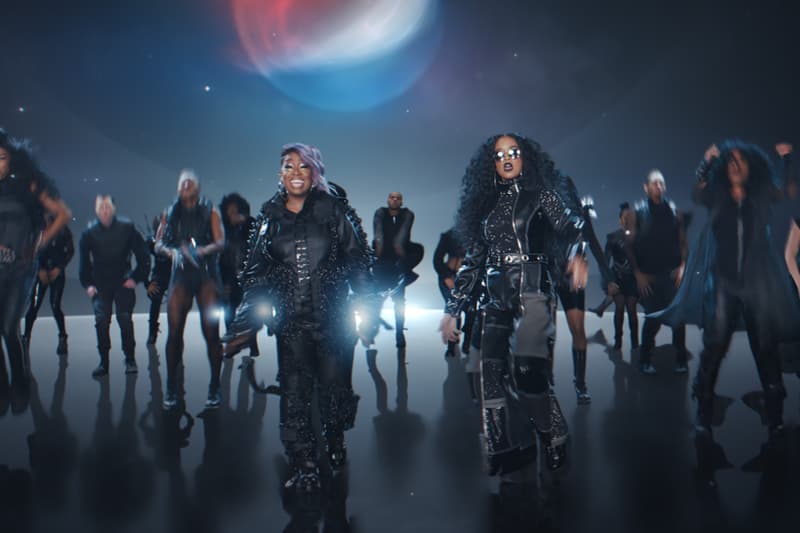 Culture
Watch the 12 Best Super Bowl 2020 Commercials
From Pepsi's music video-inspired advertisement to NFL's "Next 100."
Watch the 12 Best Super Bowl 2020 Commercials
From Pepsi's music video-inspired advertisement to NFL's "Next 100."
Jennifer Lopez and Shakira lit the stage on fire at the Super Bowl 2020 halftime show and the Kansas City Chiefs have officially taken home the winning title of the coveted NFL championship game. As expected, along with the Super Bowl comes the highly-anticipated commercials by a variety of brands and we've rounded up the best ones from this year.
Pepsi's iconic commercials have seen the likes of Beyoncé, Britney Spears, Pink, Cardi B, Janelle Monae and more. For its latest music video-inspired advertisement, the soda company has tapped iconic rapper Missy Elliott and Grammy Award winner H.E.R to perform a reimagined version of the popular rock song, "Paint it Black." Footwear brand Saucony's first Super Bowl commercial highlights its first biodegradable shoe, reinforcing the brand's commitment to sustainability.
Ellen DeGeneres and Portia de Rossi star in Amazon's "Before Alexa" advertisement showcasing characters from different eras asking things they would normally request from the voice-activated device to their version of Alexa. NFL's "Next 100" showcases young football players including football prodigy Maxwell "Bunchie" Young who is seen running out onto the field to greet the Super Bowl players.
Watch all our top picks in the list below and let us know which one is your favorite in the comments.
Pepsi – Zero Sugar. Done Right. :30
Saucony – One Small Step
Amazon – "Before Alexa"
NFL – "Next 100"
Mountain Dew – The Shining
Olay – #MakeSpaceforWomen
Hyundai – Smaht Pahk
Google – "Loretta"
Squarespace – Winona in Winona
Snickers – #SnickersFixtheWorld
Doritos – The Cool Ranch feat. Lil Nas X and Sam Elliott
Bud Light – #PostyStore