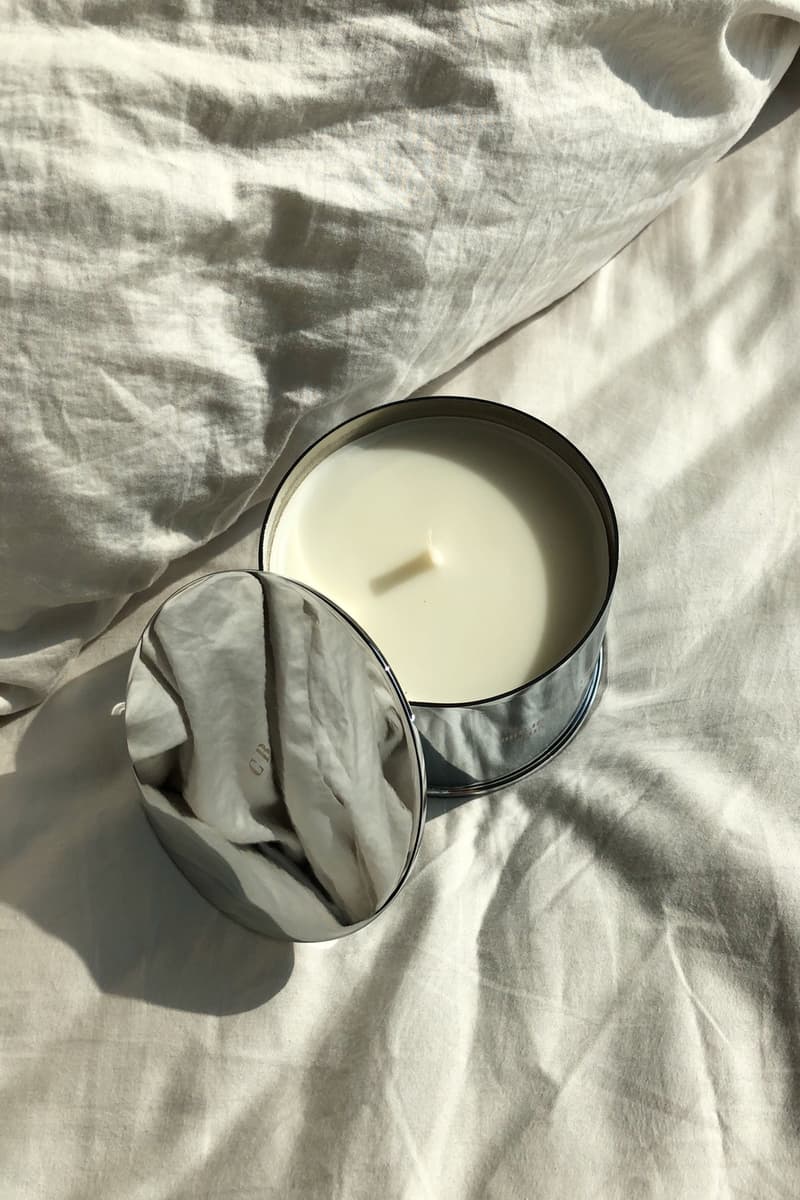 Costa Brazil's Jungle-Scented Candle Is the Best Way to Bring Warmth to Your Home
The chic candle is sustainable and made from 100% plant-based wax.
Art & Design
Costa Brazil's Jungle-Scented Candle Is the Best Way to Bring Warmth to Your Home
The chic candle is sustainable and made from 100% plant-based wax.
I've been a fan of Costa Brazil for quite some time now. Ever since its cult-status Kaya Anti-Aging Face Oil converted me from facial moisturizers early last year, I've been waiting for the brand to extend its product offering. To kick off the new decade, the beauty company launched by Francisco Costa (who was formerly the Creative Director of Calvin Klein) now introduces its most universal product yet: the Jungle scented candle. For both avid and infrequent candle users alike, I'm going to make a bold statement and say that I think Costa Brazil's Vela is a must-have for your home.
For the sake of discretion, I will remind readers that taste is definitely subjective when it comes to scents, but I've definitely reviewed my share of candles so for the purposes of this review, I will foolishly assume the role of a candle connoisseur – judgment be damned. Now, here's the tea: Costa Brazil's latest offering checks many boxes for me. For myself, I have leanings towards scents that are more robust and unisex (maybe even masculine, sometimes) – think wood, musk, leather and tobacco. What I find beautifully transformative about this particular candle is that the fragrance changes over time.
For the Jungle candle, the Costa Brazil has designed the scent to be a sensual, botanical experience that transports "your mind, body and spirit to the heart of the Amazonian rainforest," as described on its website. The following notes are used in its makeup: sacred white and black Breu resin, which is blended with the essences of wild jungle flora, crushed cypress root and Brazilian vetiver. The combination of ingredients is meant to "alleviate stress, lift your spirit and enhance your mood." For me, it definitely does all of the aforementioned.
When the candle first starts burning, the thing that I first notice is that the fragrance is remarkably similar to that of the Costa Brazil Face Oil. It smells earthy, warm, like the beach – it is everything that you would want to fill your home. I love that all of the brand's products are united in its olfactory narrative, and creates a single cohesive story for the user. The aroma is not overwhelming like some fragranced perfumes can be, it is rich, inviting and balanced. After about an hour of burning, the bouquet begins to reshape itself. It retains the same feeling of warmth, but takes on a light trace of incense and resin that washes over you with a sense of relaxation.
I've been using this candle regularly for about three weeks now and I still cannot get enough of the scent. I love filling my apartment with its rich aroma, and it has an authentic calming quality that is near impossible to replicate. For those who love full-bodied fragrances, I definitely recommend the Jungle candle. It is 100 percent natural, plant-based wax and boasts a burn time of 60 hours. The lid is also a much appreciated addition – I love to slam the lid on the candle immediately after blowing it out, to avoid the burnt smell that I loathe.
You can shop Costa Brazil's Jungle candle now at its web store for $165 USD, as well as at select stockists such as Net-a-Porter.
If you're a fan of candles, don't miss our Valentine's Day Gift Guide.
---
Share this article