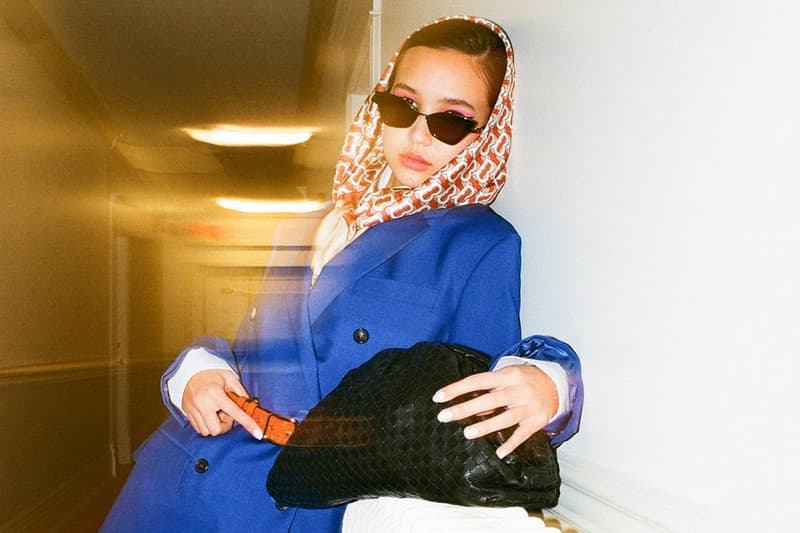 Daniel Lee Reveals Origins of the Bottega Veneta Pouch
The brand's best-selling bag.
In an interview with Business of Fashion, Bottega Veneta Creative Director Daniel Lee reveals the inspiration behind the brand's wildly popular Pouch. The hit accessory is one of several indicators pointing to Lee's successful revival of the brand, a subject the 34-year-old designer touches on as well.
Despite its current status as an it-bag, the Pouch was initially met with skepticism by Bottega Veneta's merchandising team. "There was no logo, no shoulder strap. It wasn't really that functional, because you had to root around in it," Lee admits. However, the bag's "tactile, soft" quality is undeniably photogenic, crucial criteria to today's Instagram-obsessed consumers (anyone who denies posting a new purchase to social media is definitely lying).
"When the numbers started to show that the Pouch was very quickly the bestselling Bottega bag ever, I was honestly shocked," Lee adds. "It was something that was done so spontaneously to get through that first season. It was never something I thought would be so resonant."
Lee was approached for the job at Bottega Veneta in 2018, when Francois Henri-Pinault of Kering met with the designer and asked, hypothetically, what he would do with the label. Lee proposed an approach that places equal focus on both ready-to-wear and accessories. To do this, Lee would experiment with knitwear, a technique he compares to Bottega's signature intrecciato technique. "Re-educating the entire company in the importance of ready-to-wear for the brand image has been huge," he says. The continued results of this strategy will be revealed shortly at Lee's Bottega Veneta Fall/Winter 2020 show on February 22.
Head to Business of Fashion to read Lee's full interview and stay tuned for the new Bottega Veneta collection.
Share this article