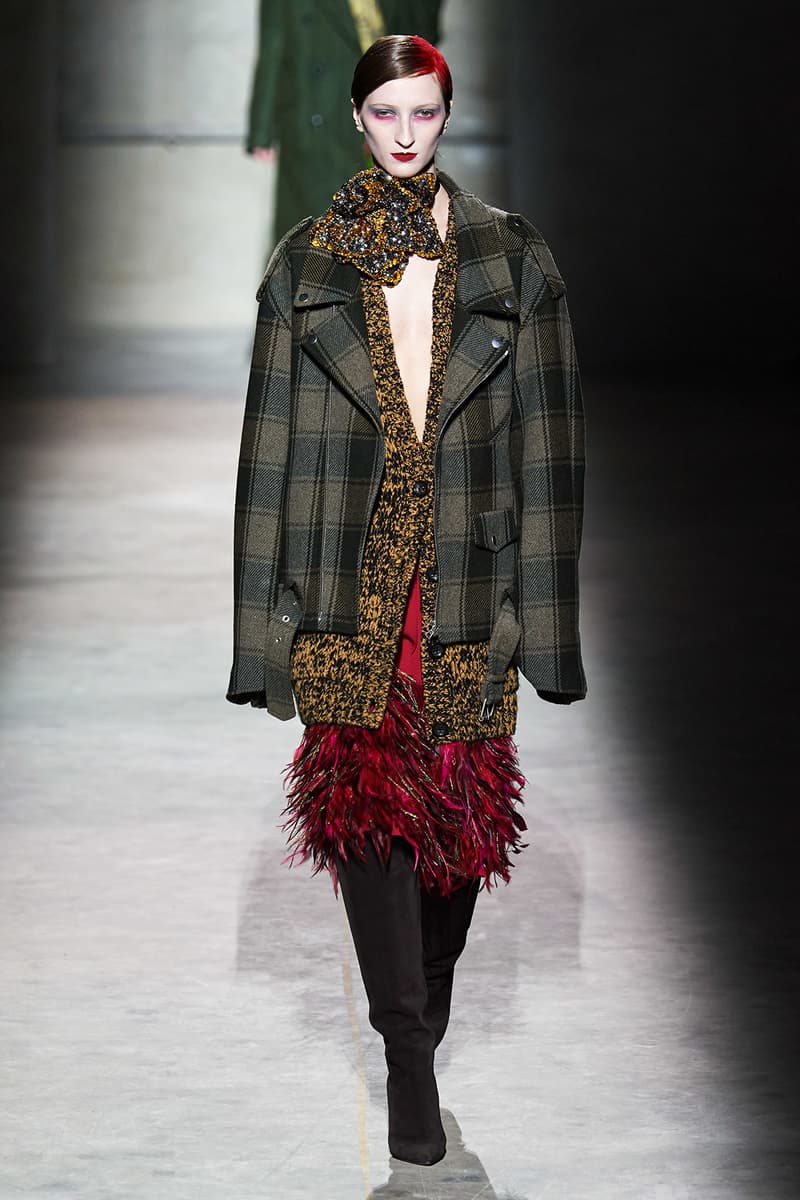 1 of 65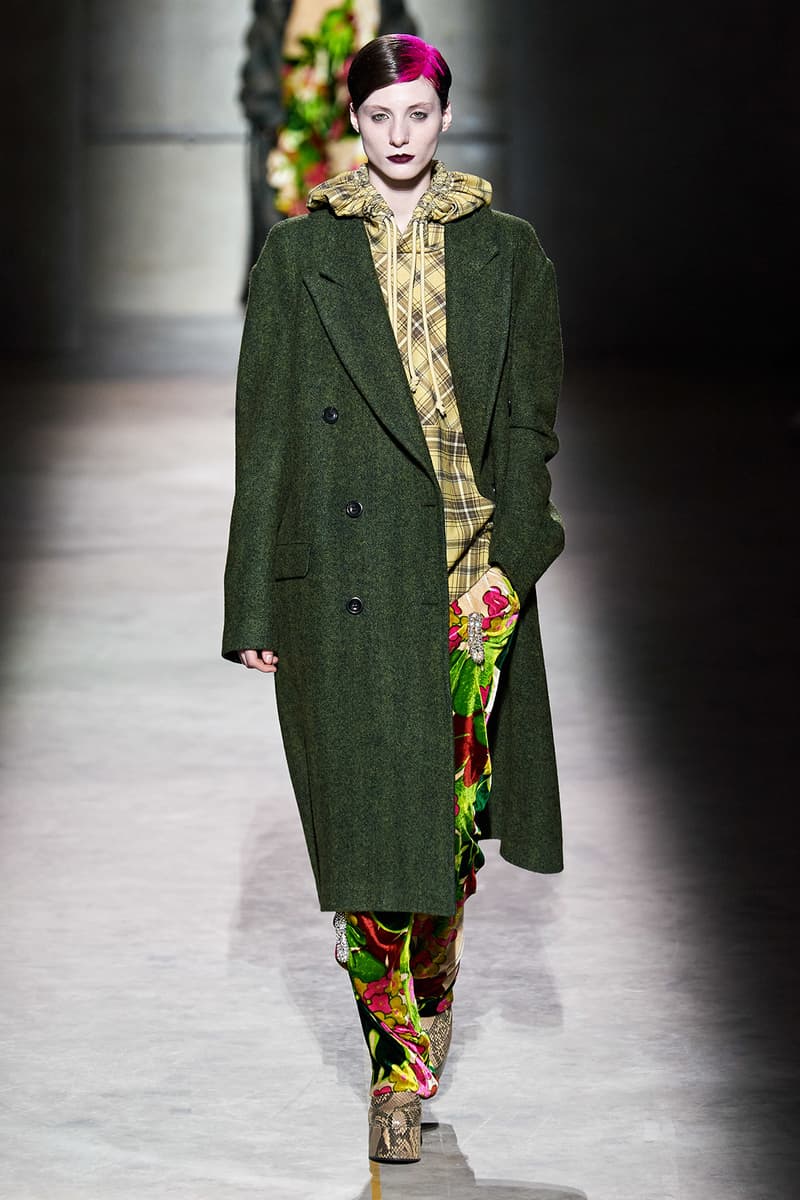 2 of 65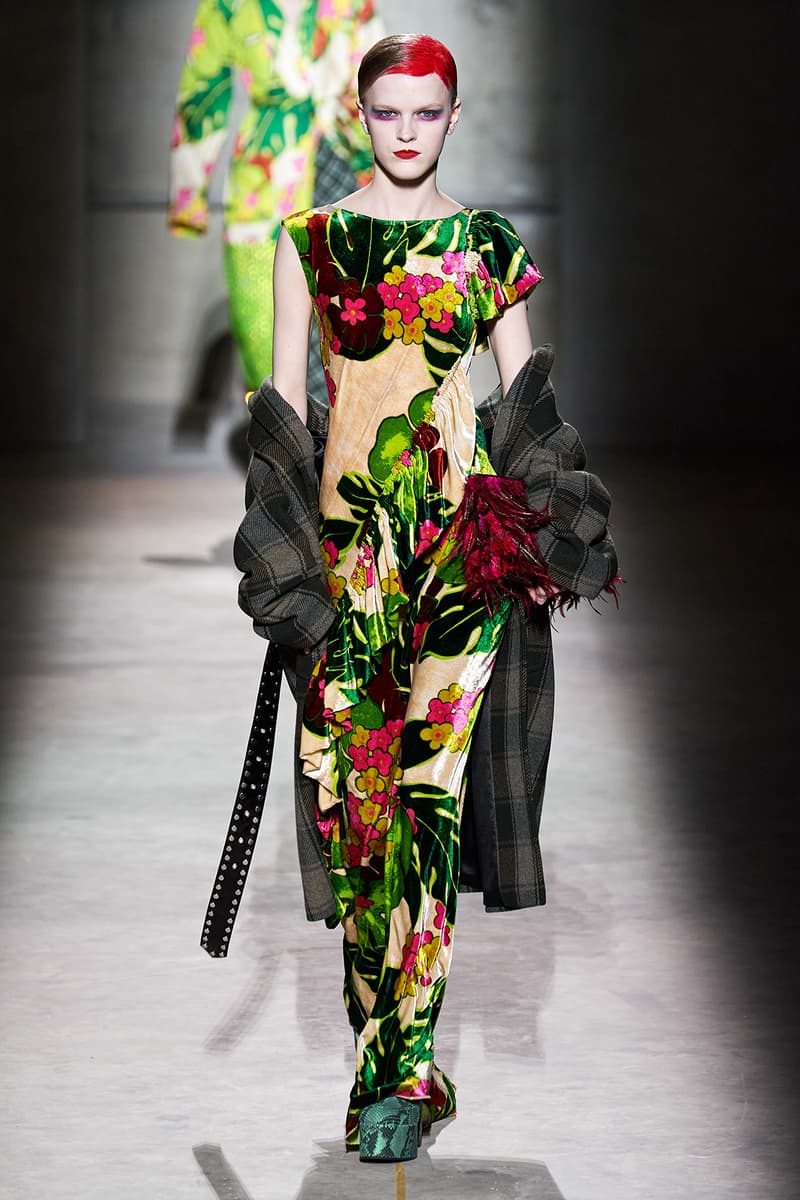 3 of 65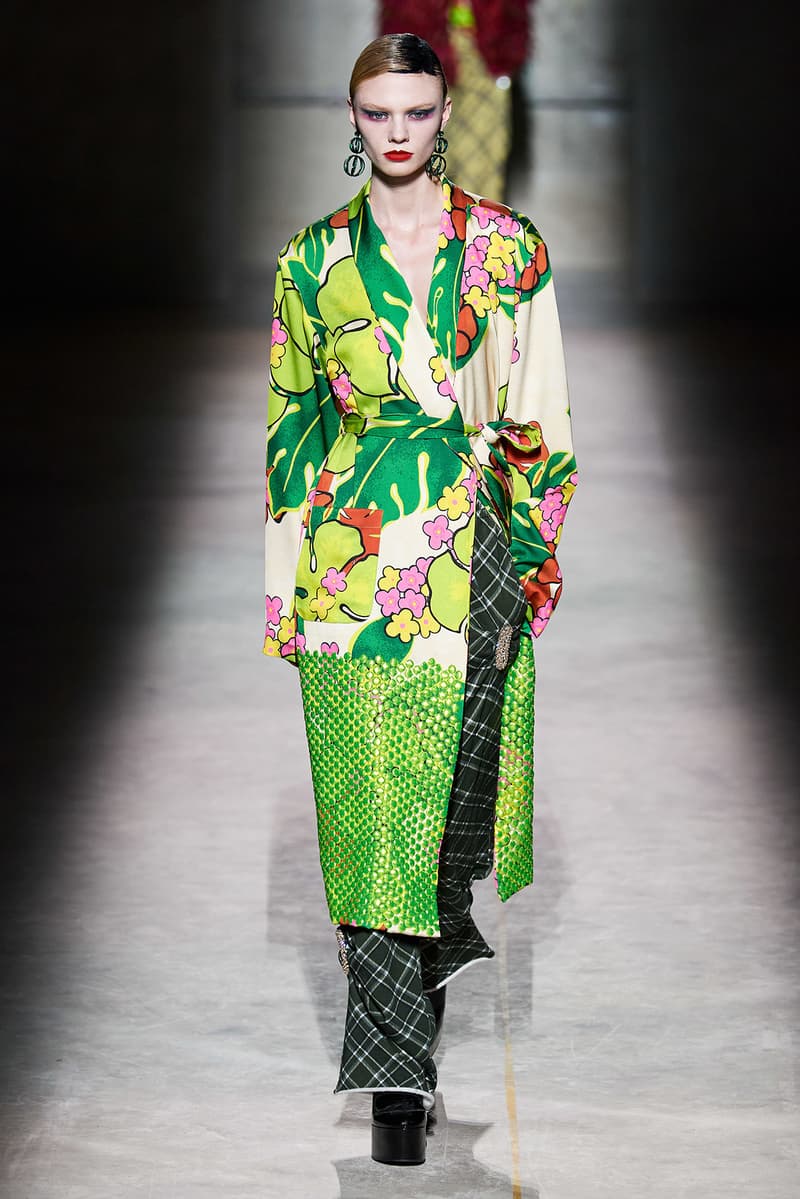 4 of 65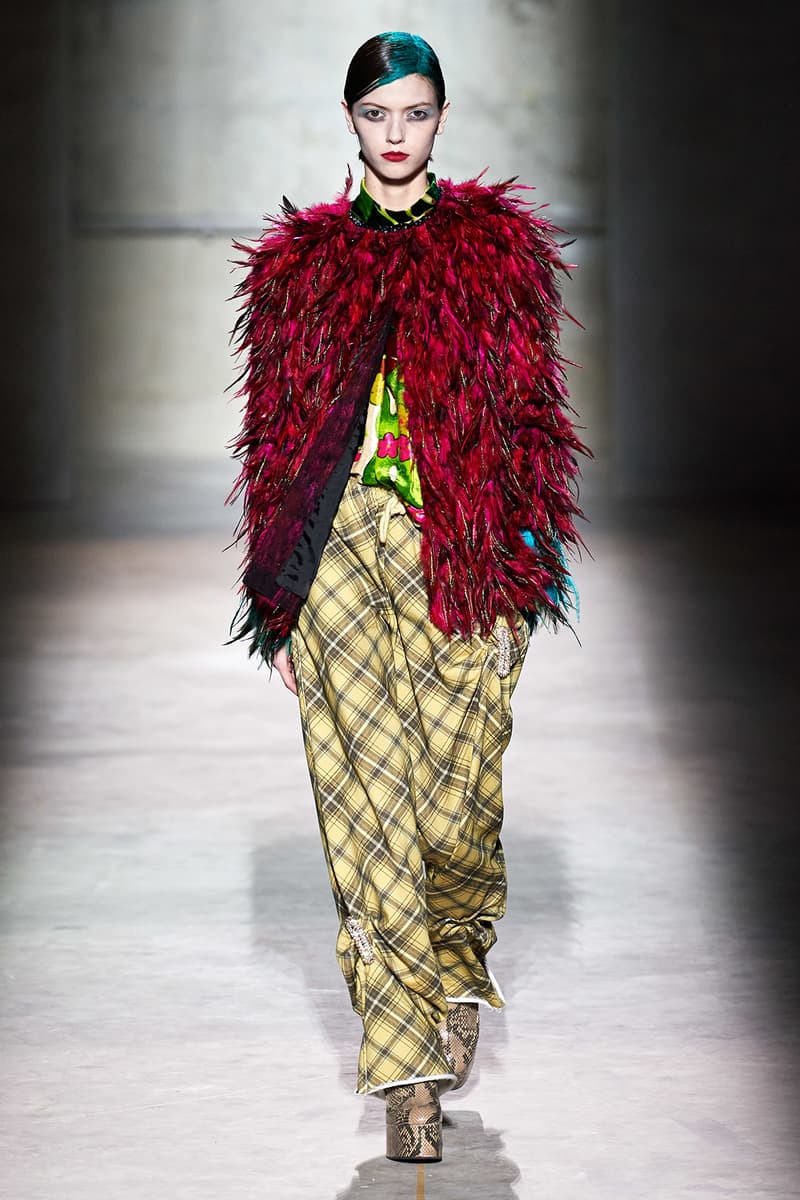 5 of 65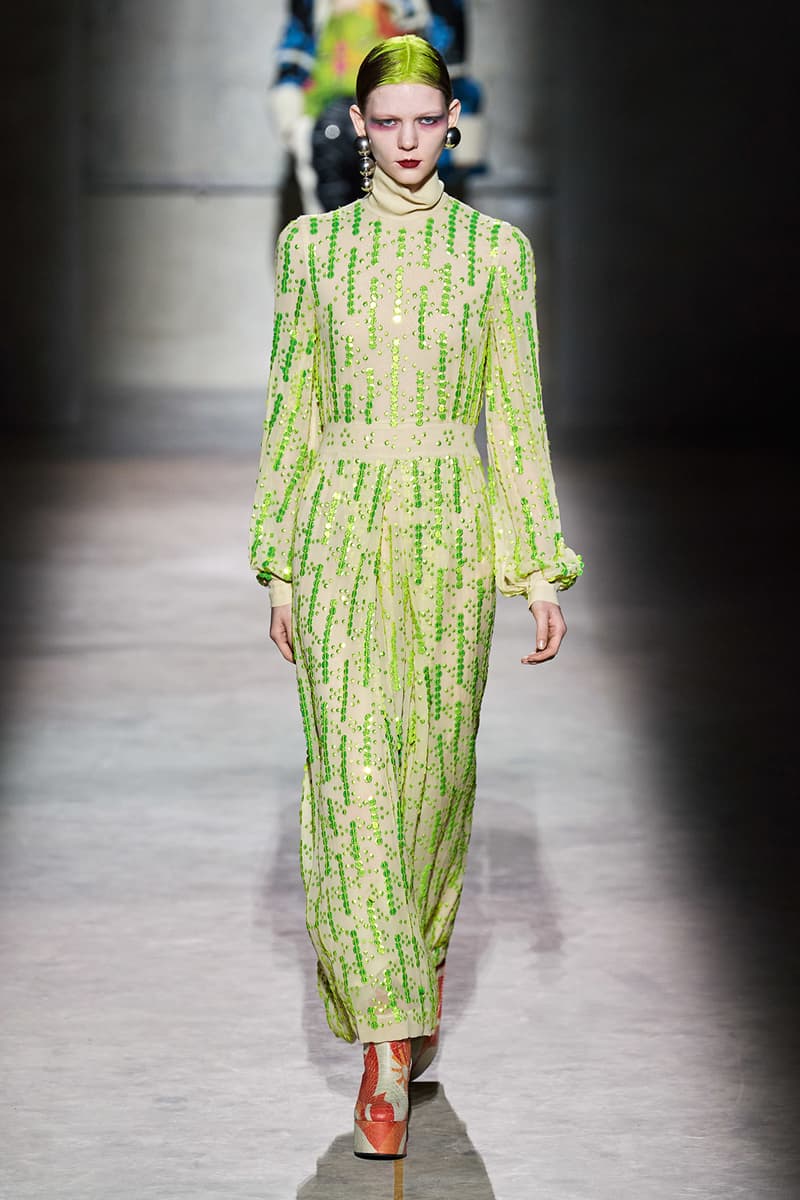 6 of 65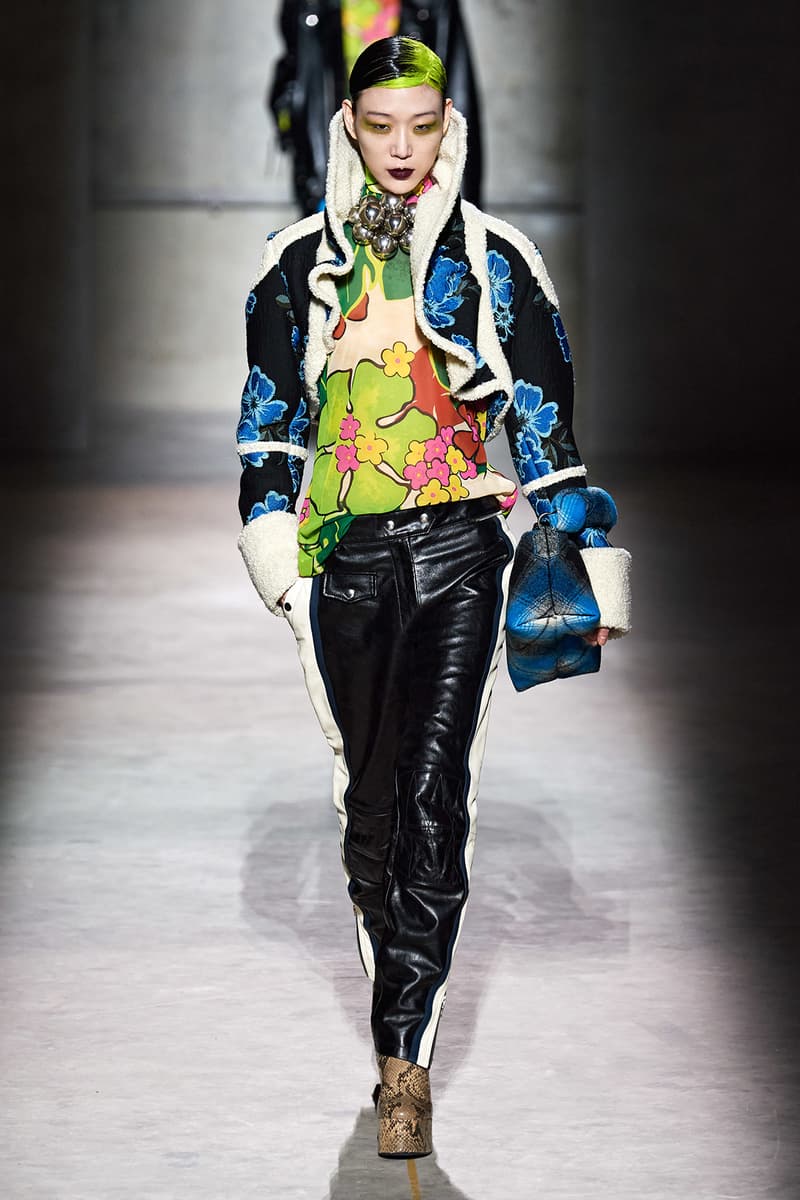 7 of 65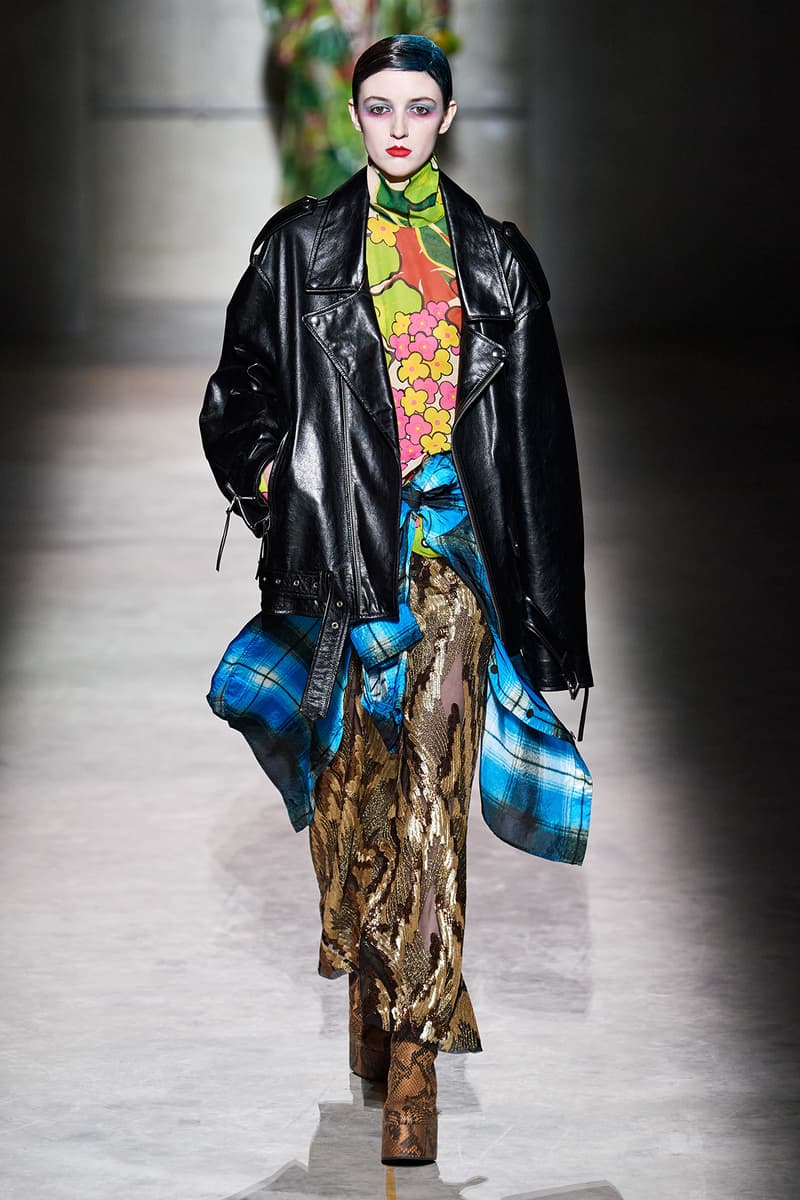 8 of 65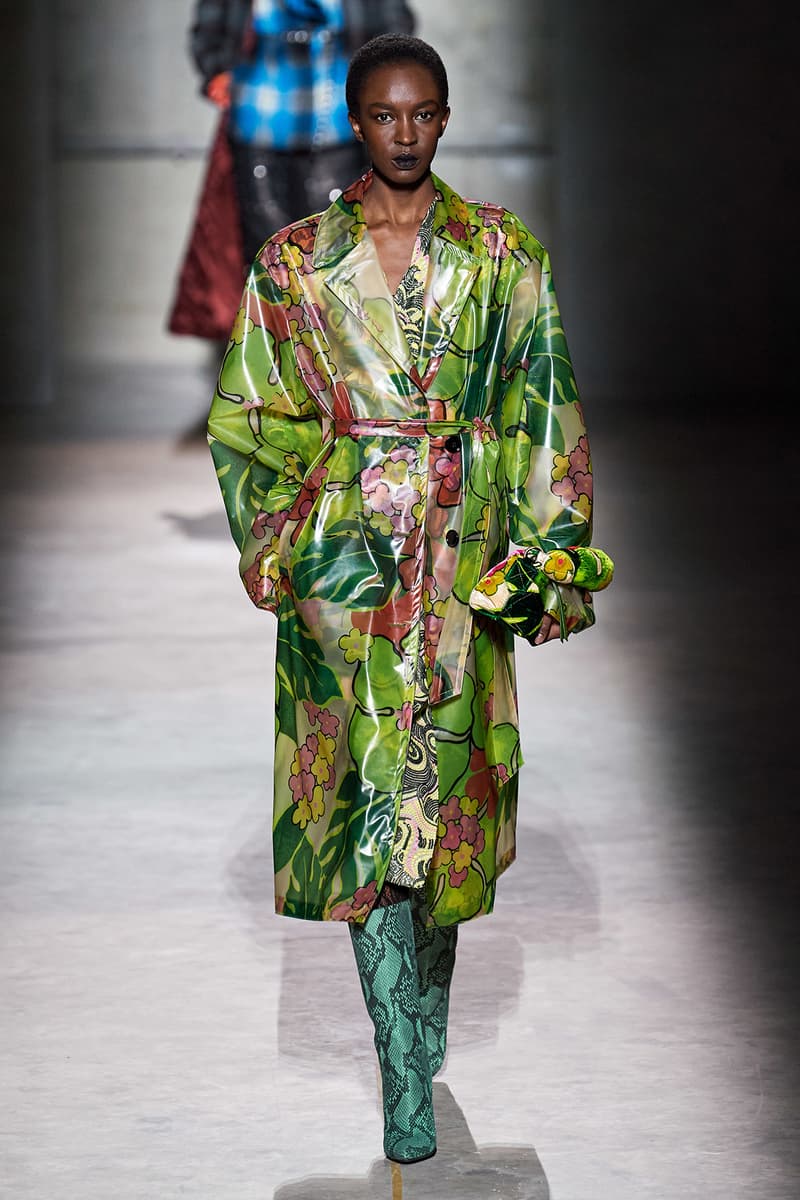 9 of 65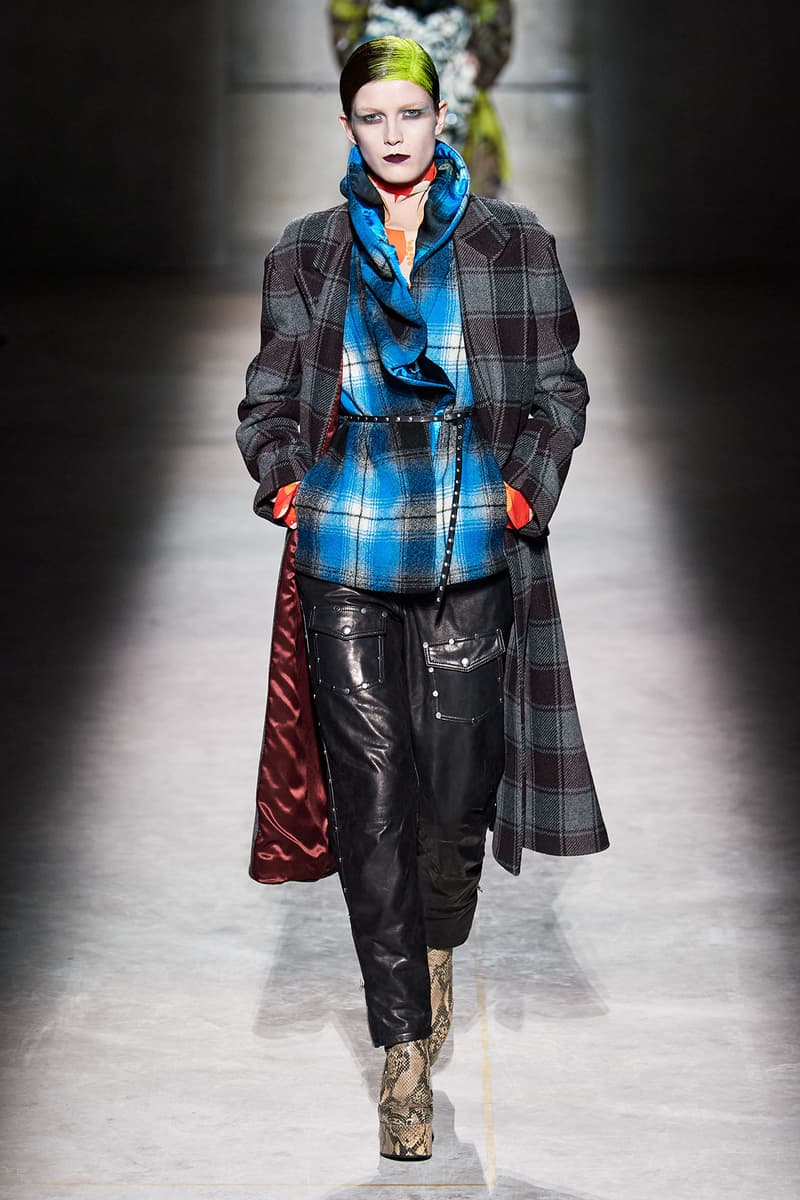 10 of 65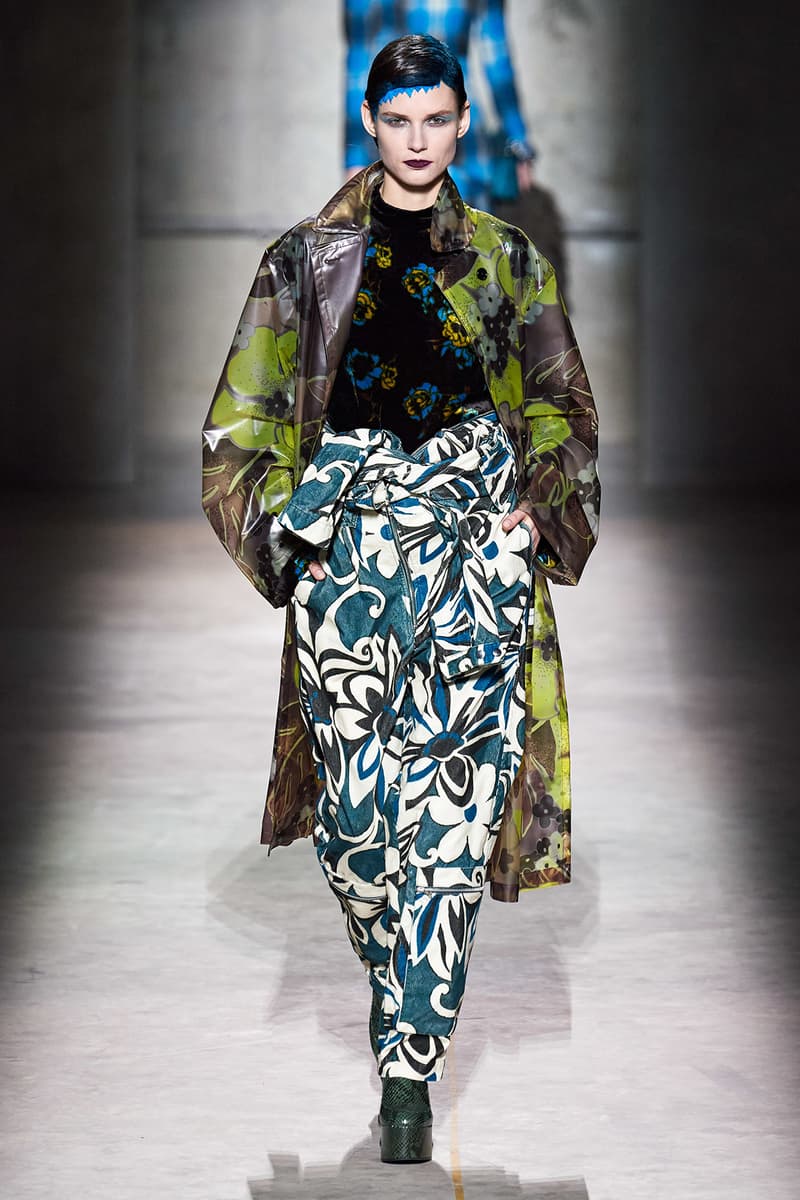 11 of 65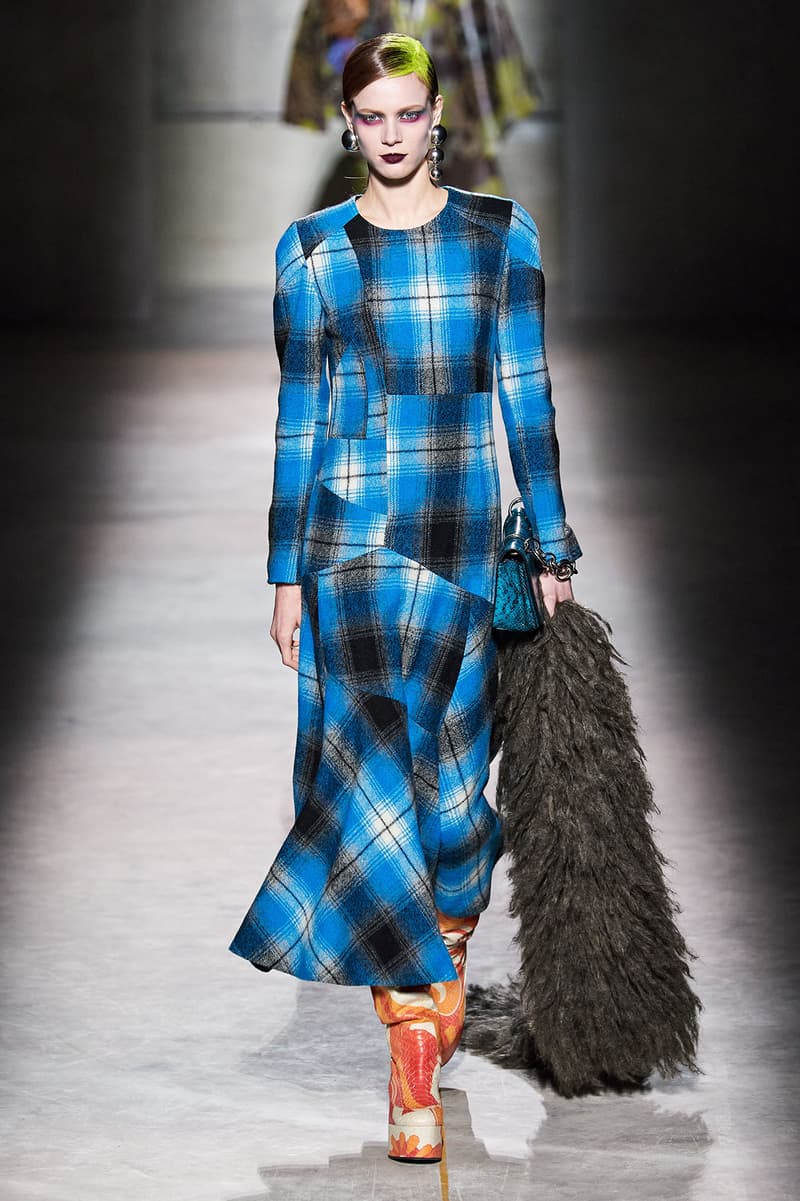 12 of 65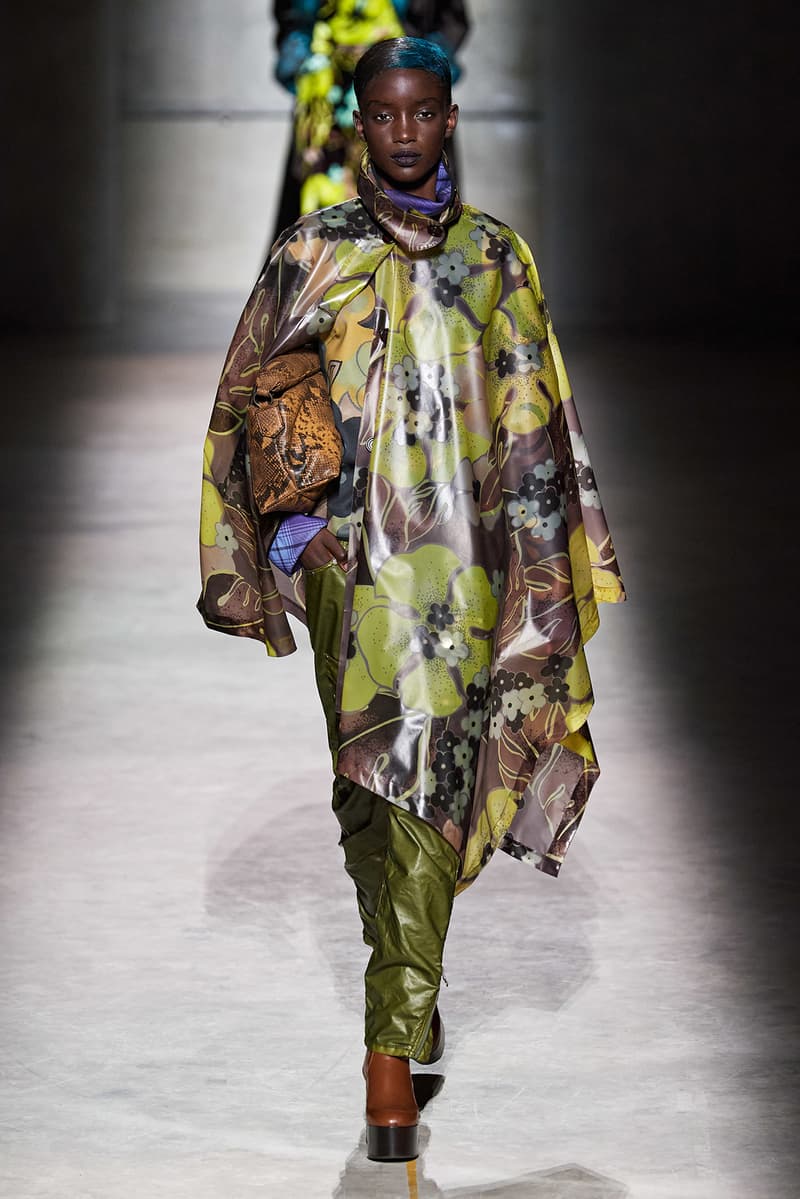 13 of 65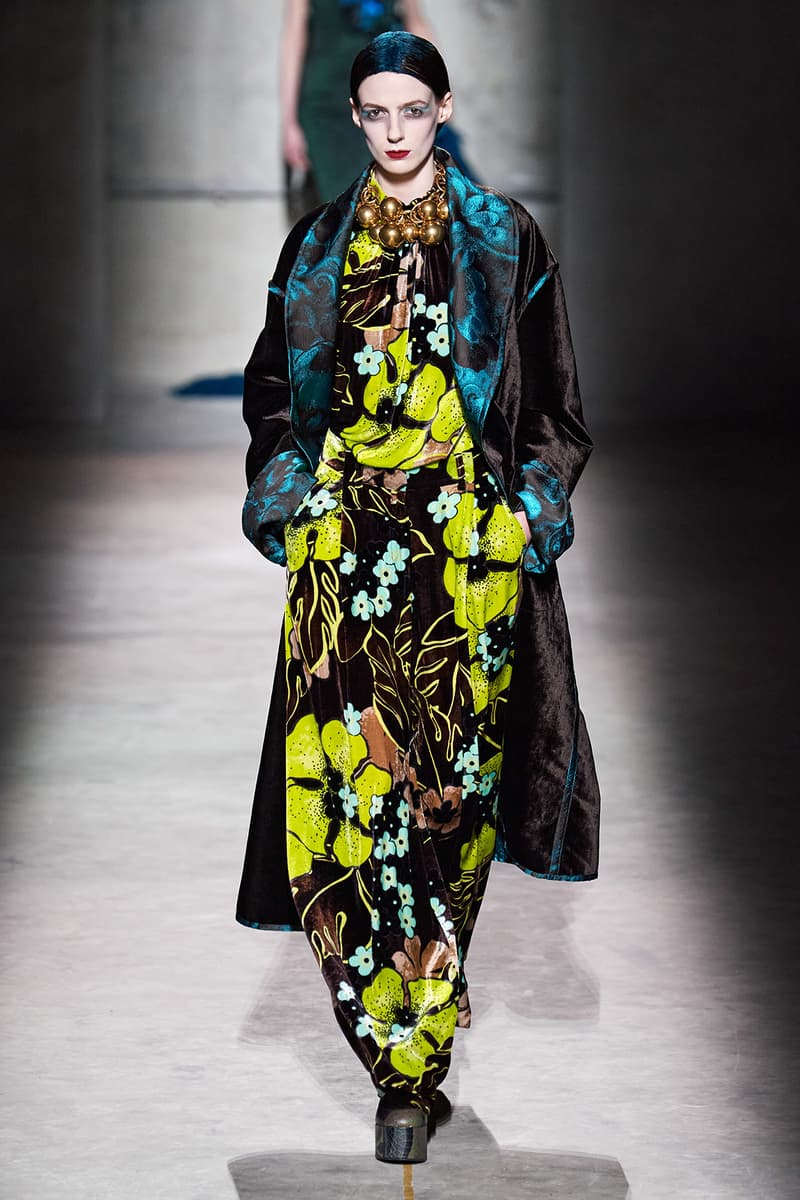 14 of 65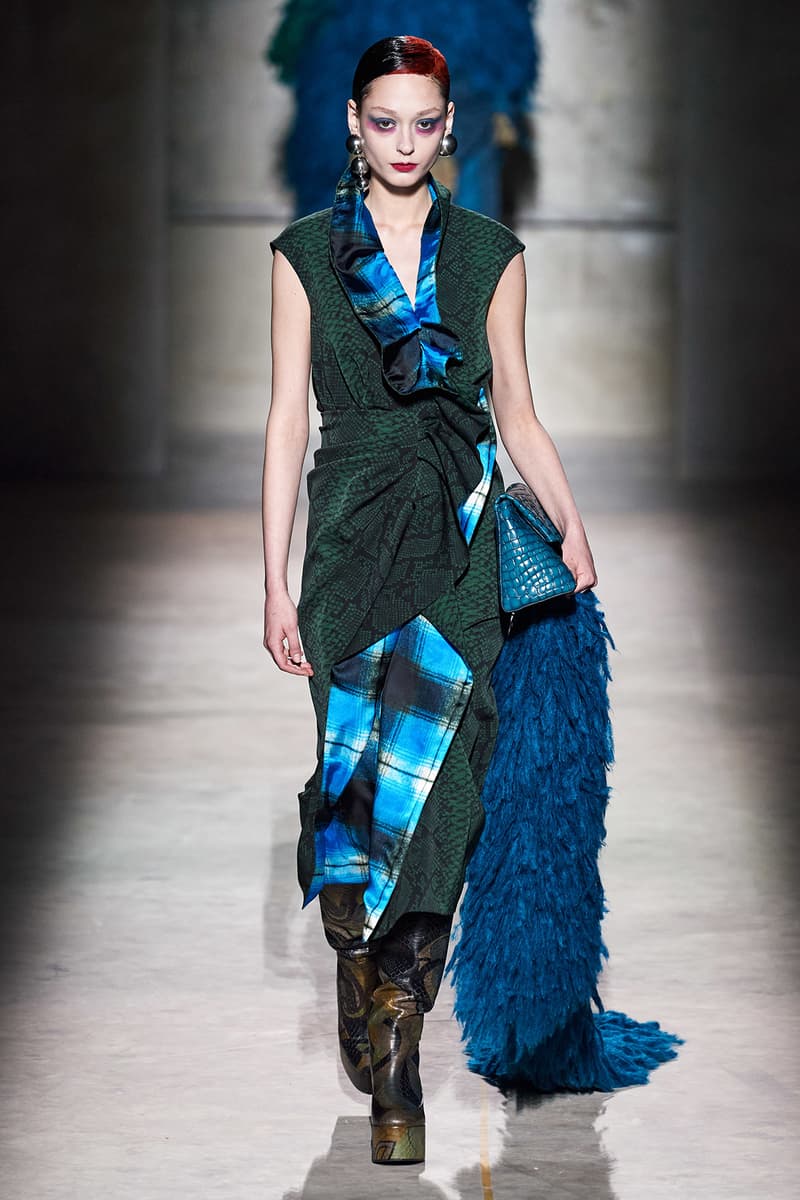 15 of 65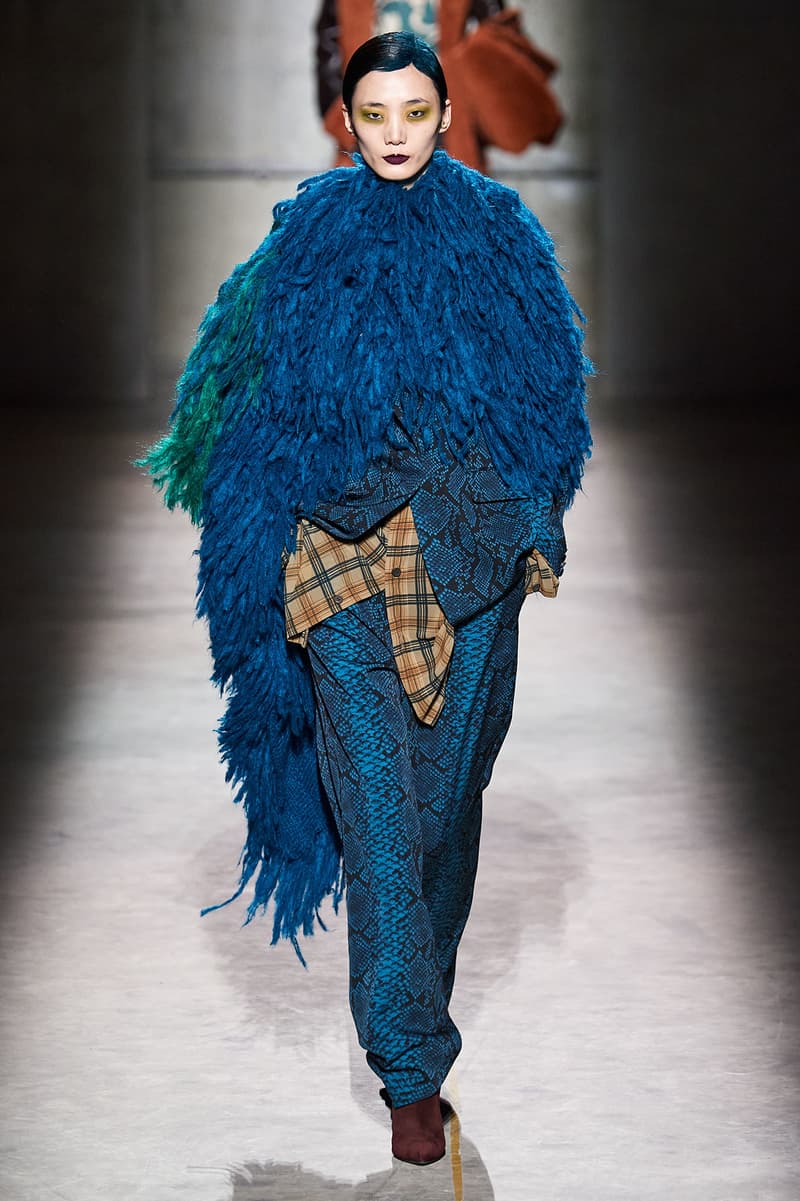 16 of 65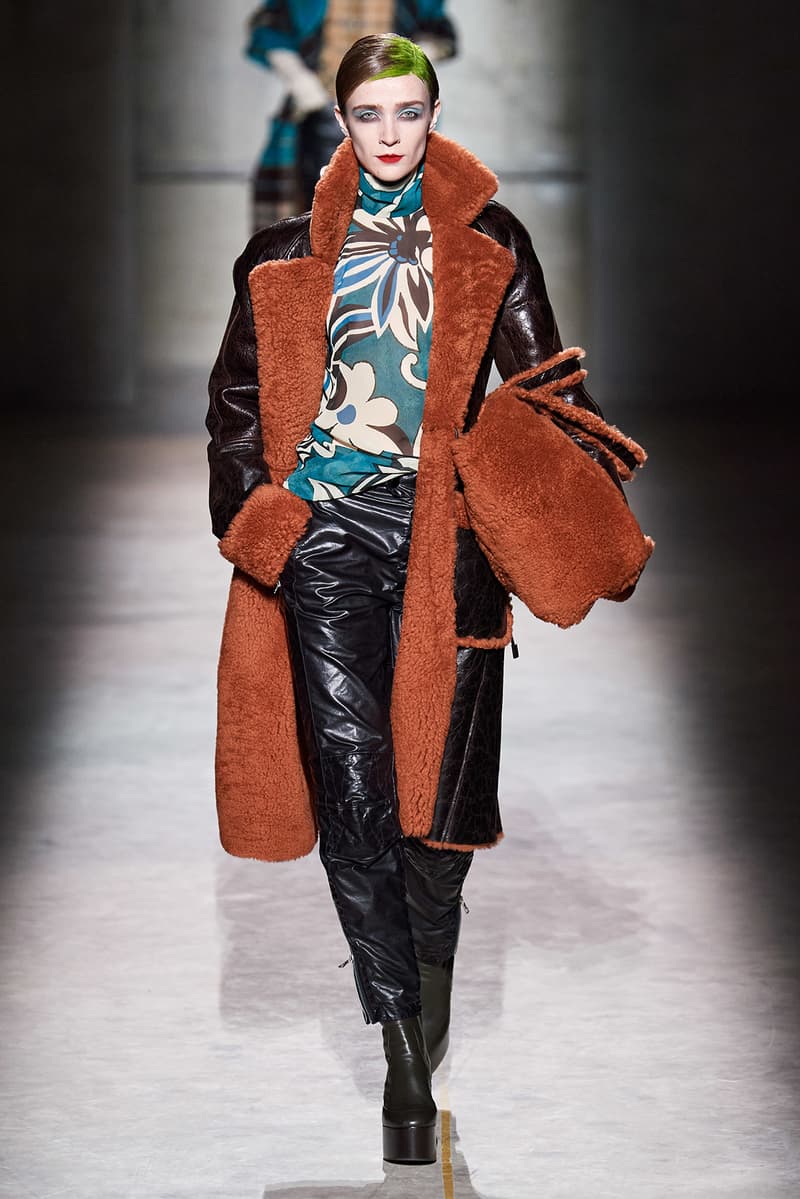 17 of 65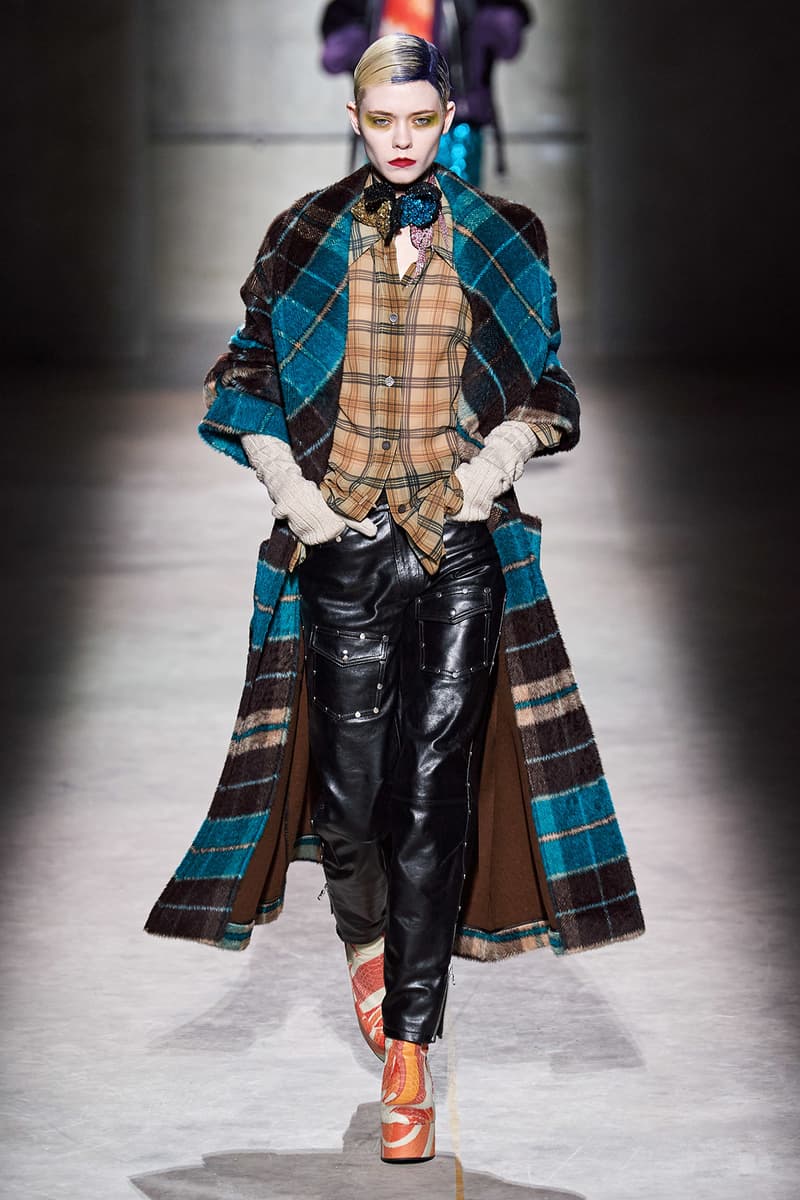 18 of 65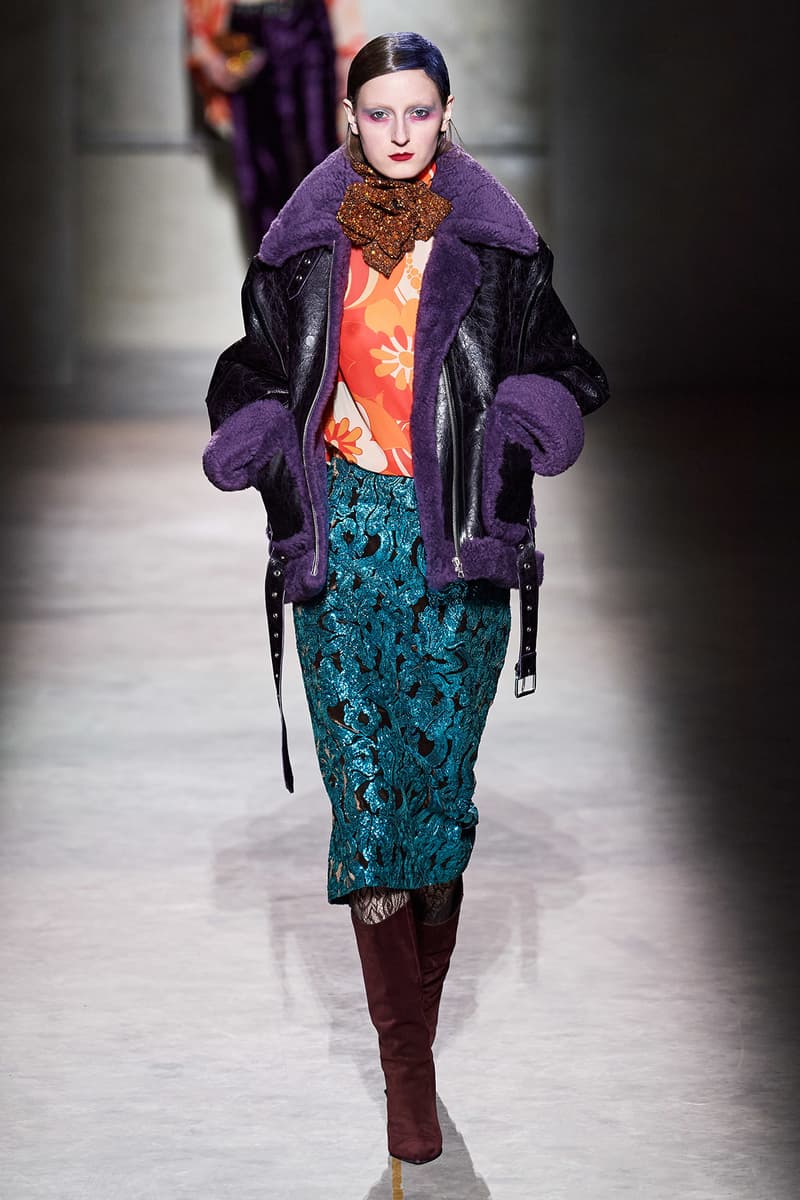 19 of 65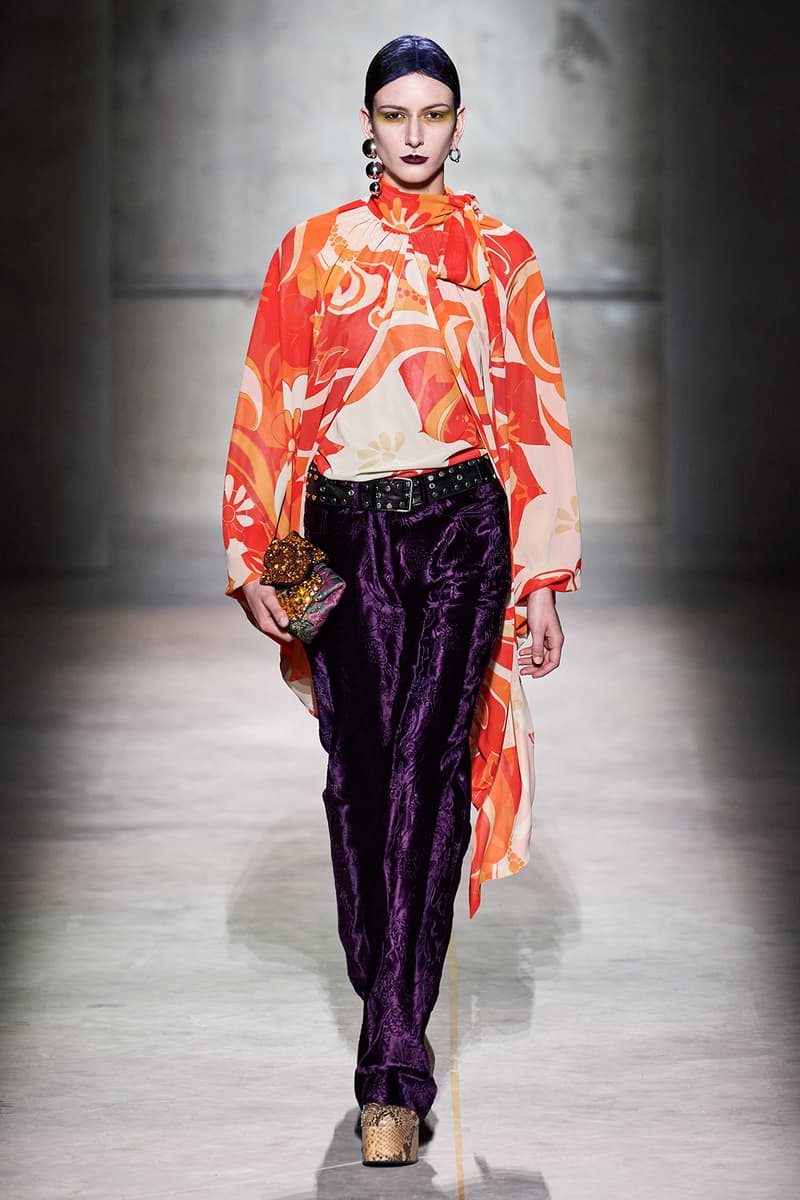 20 of 65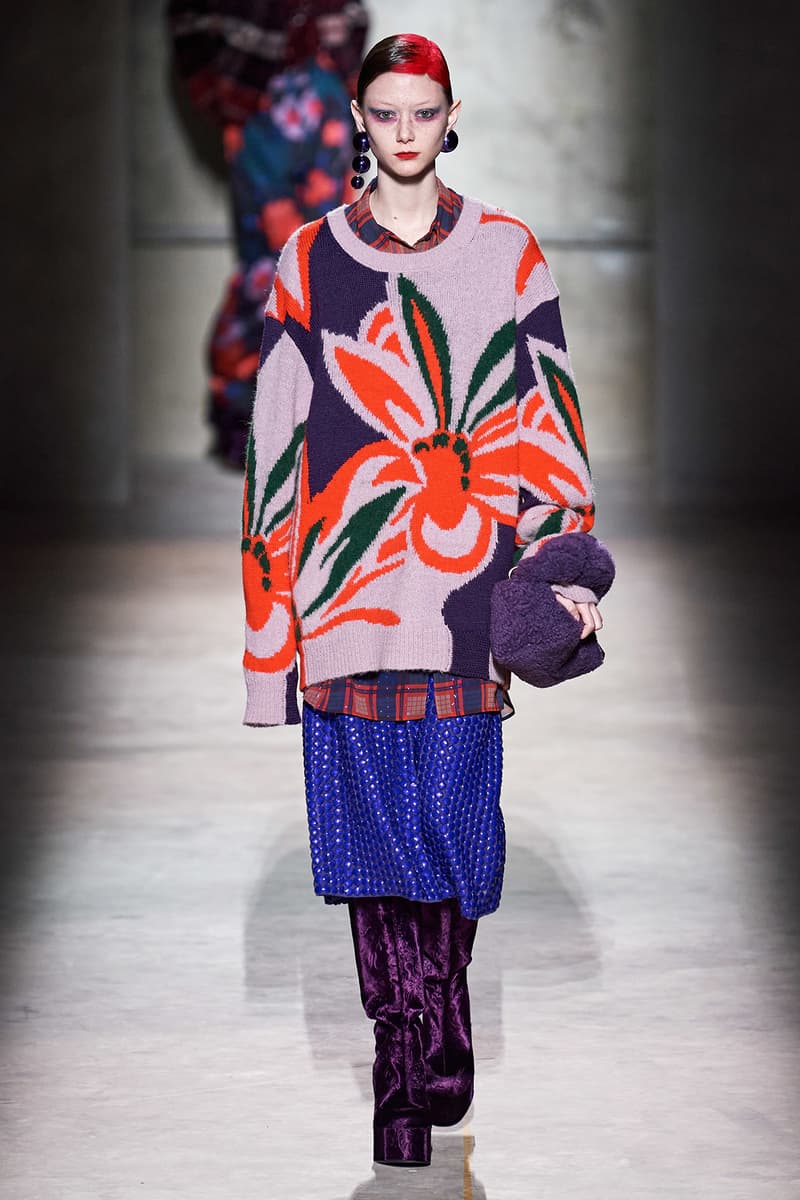 21 of 65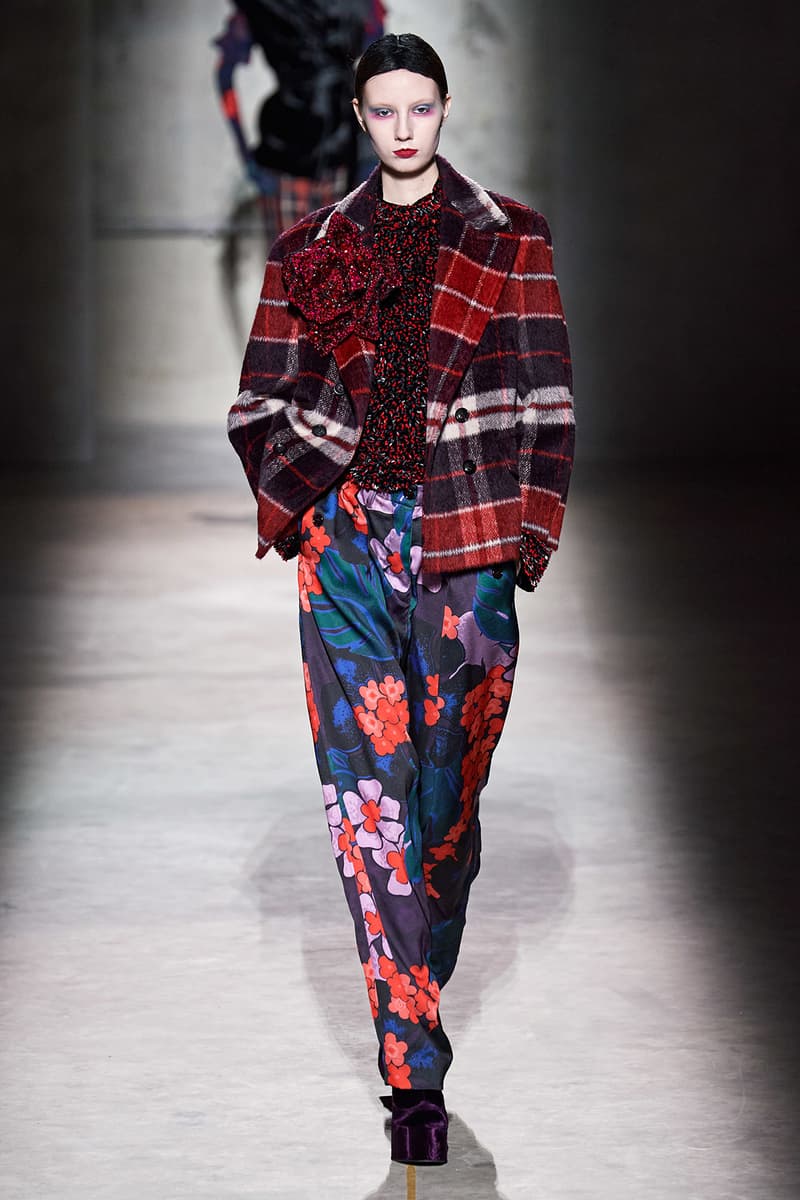 22 of 65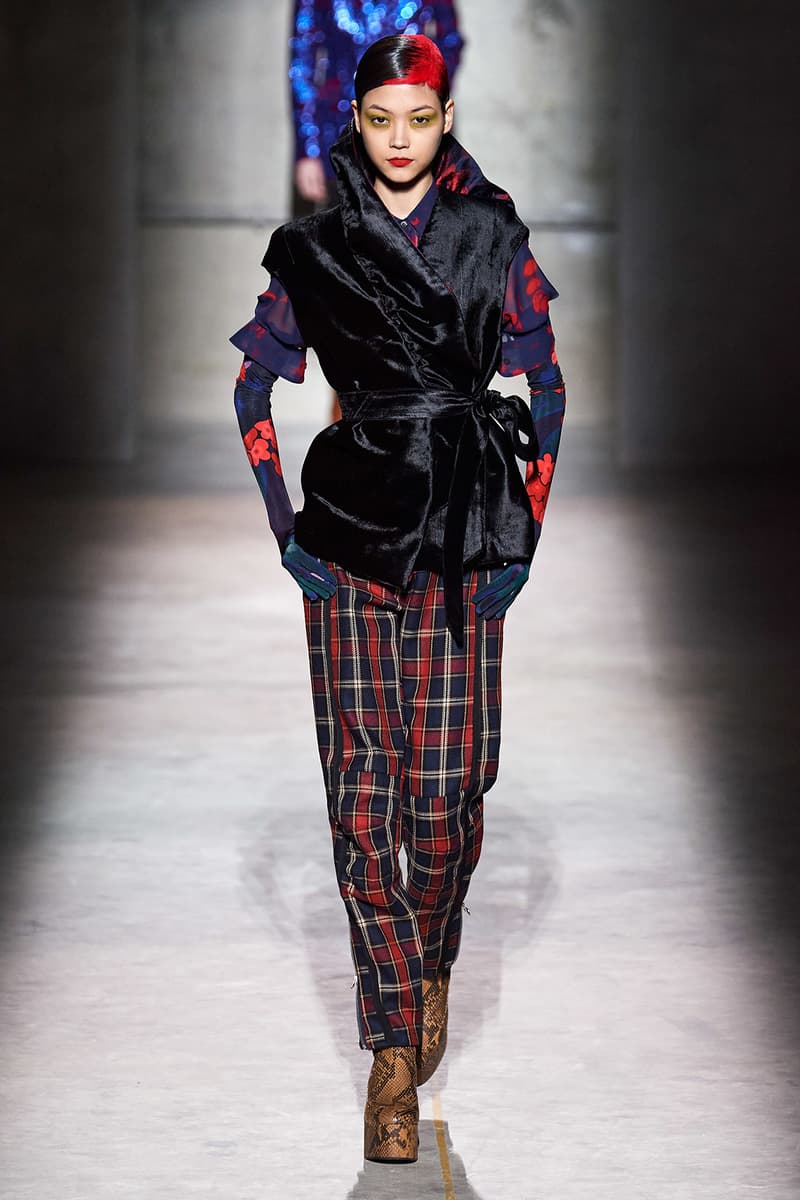 23 of 65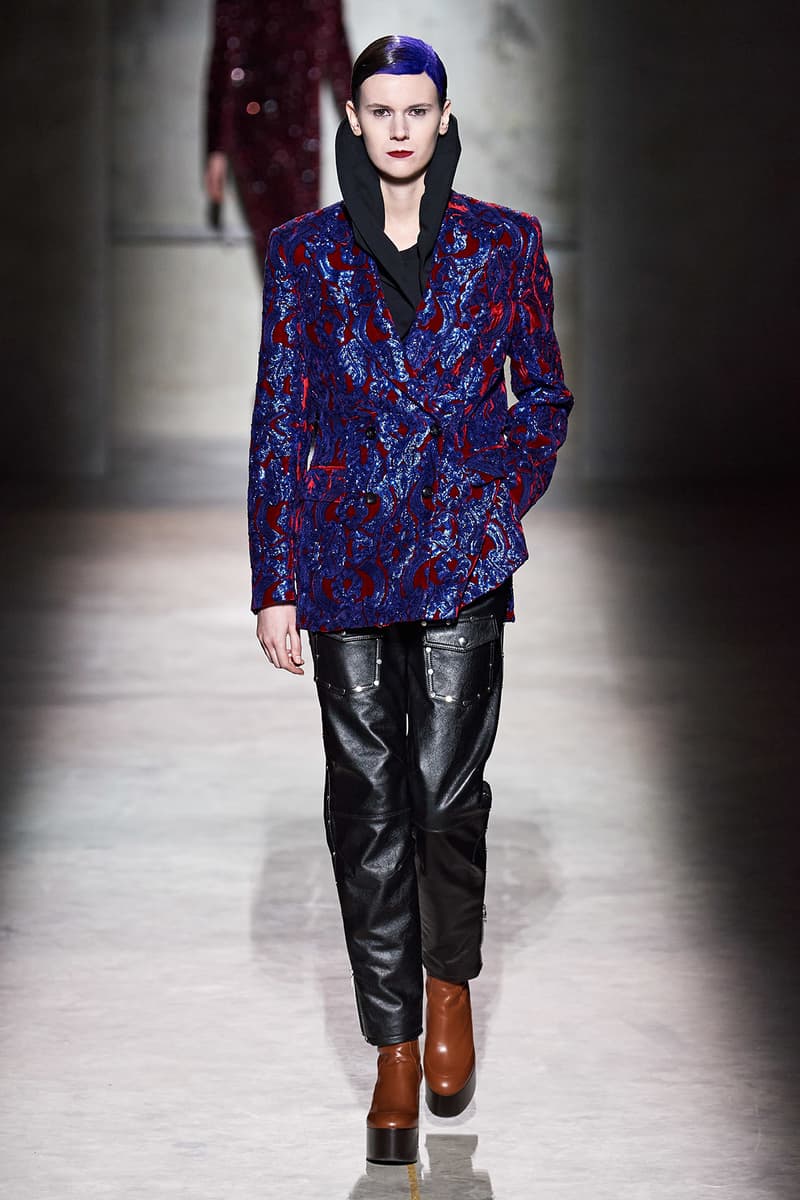 24 of 65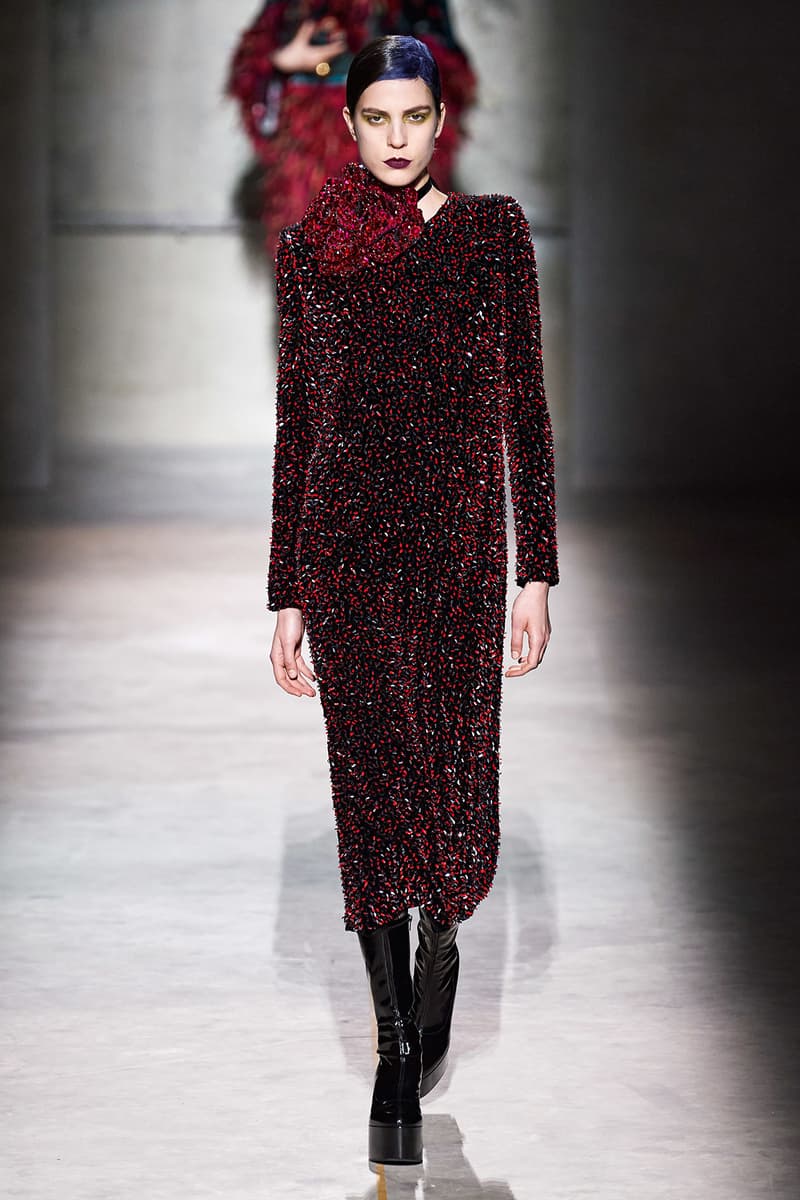 25 of 65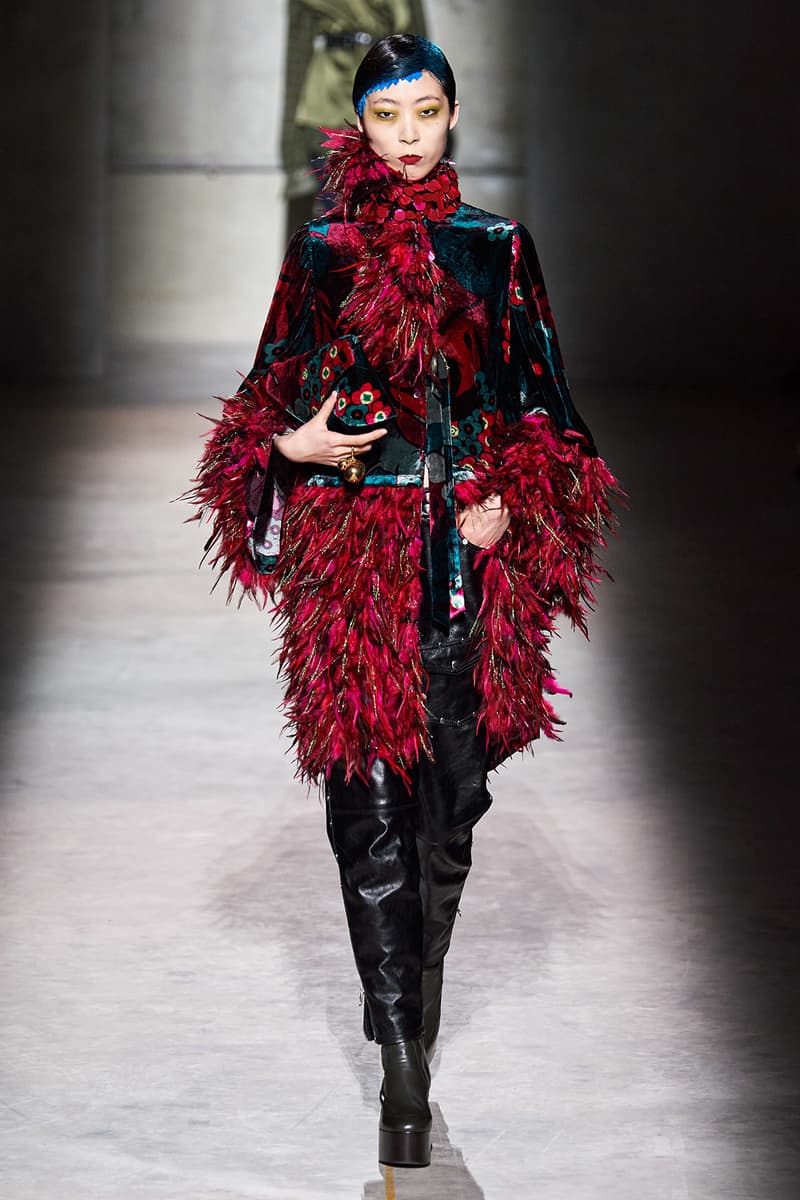 26 of 65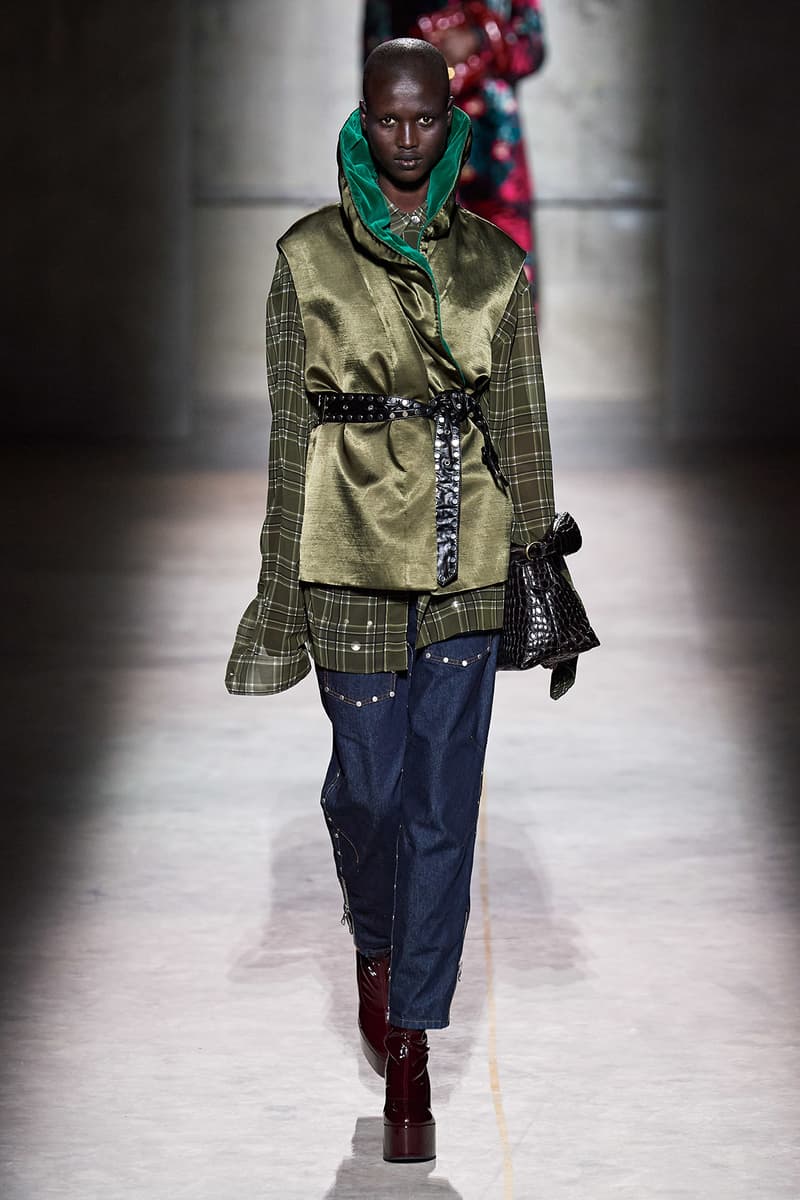 27 of 65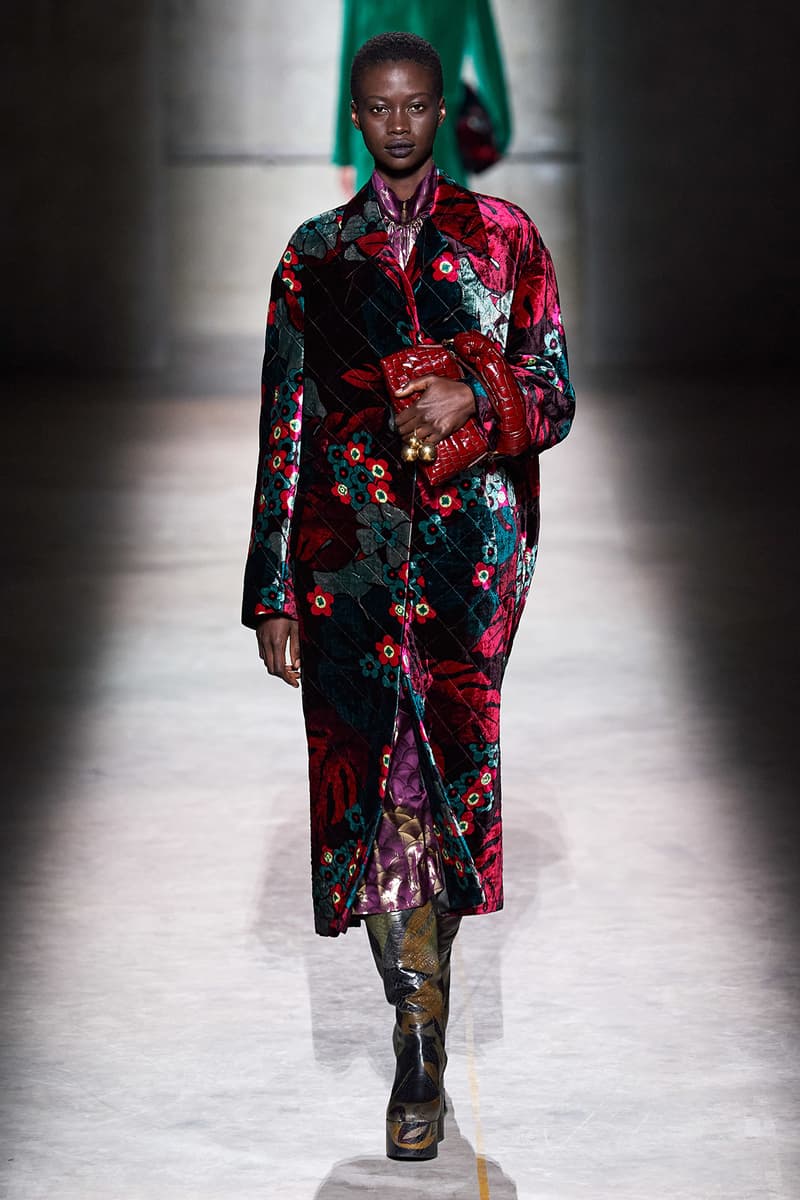 28 of 65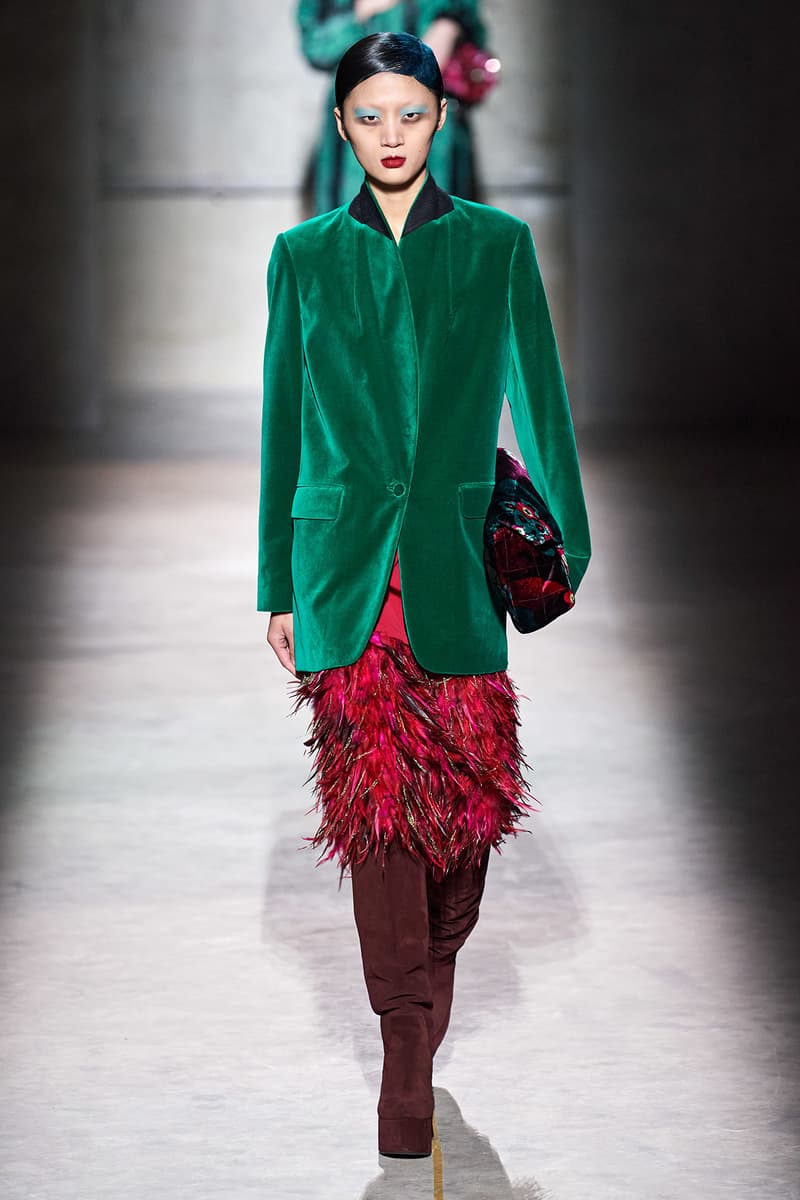 29 of 65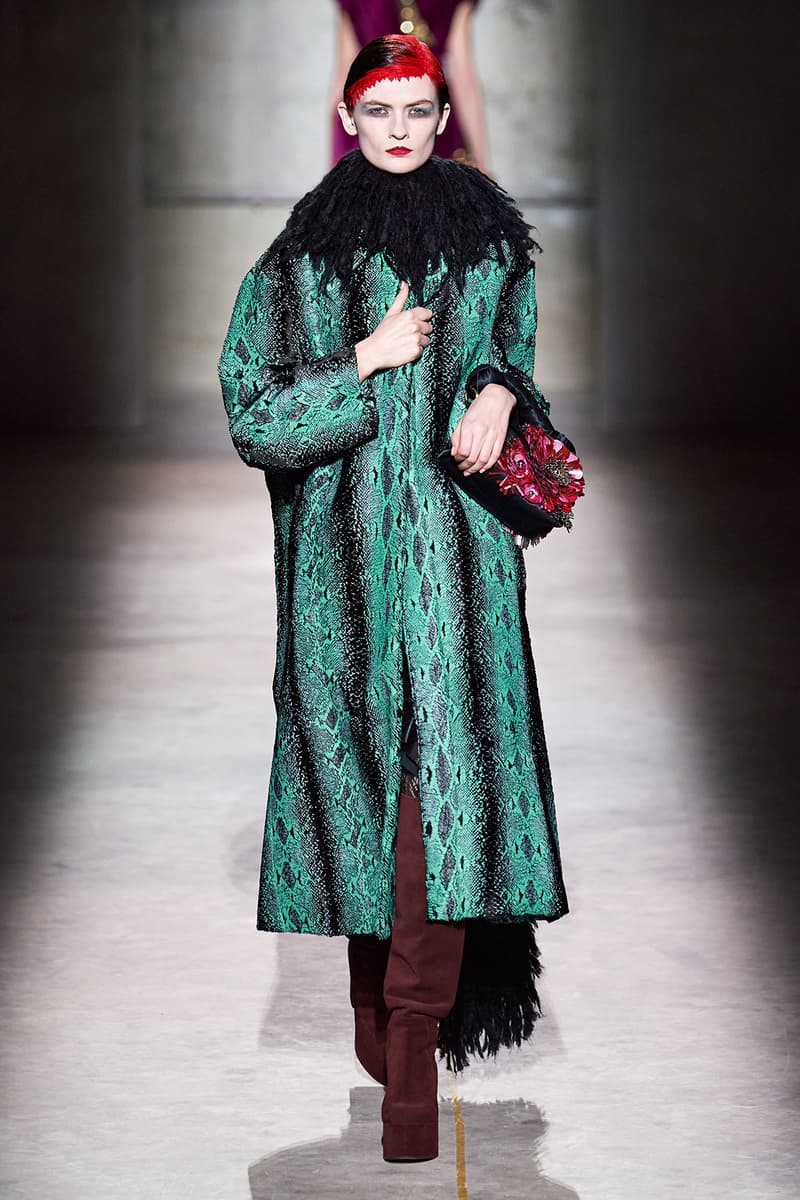 30 of 65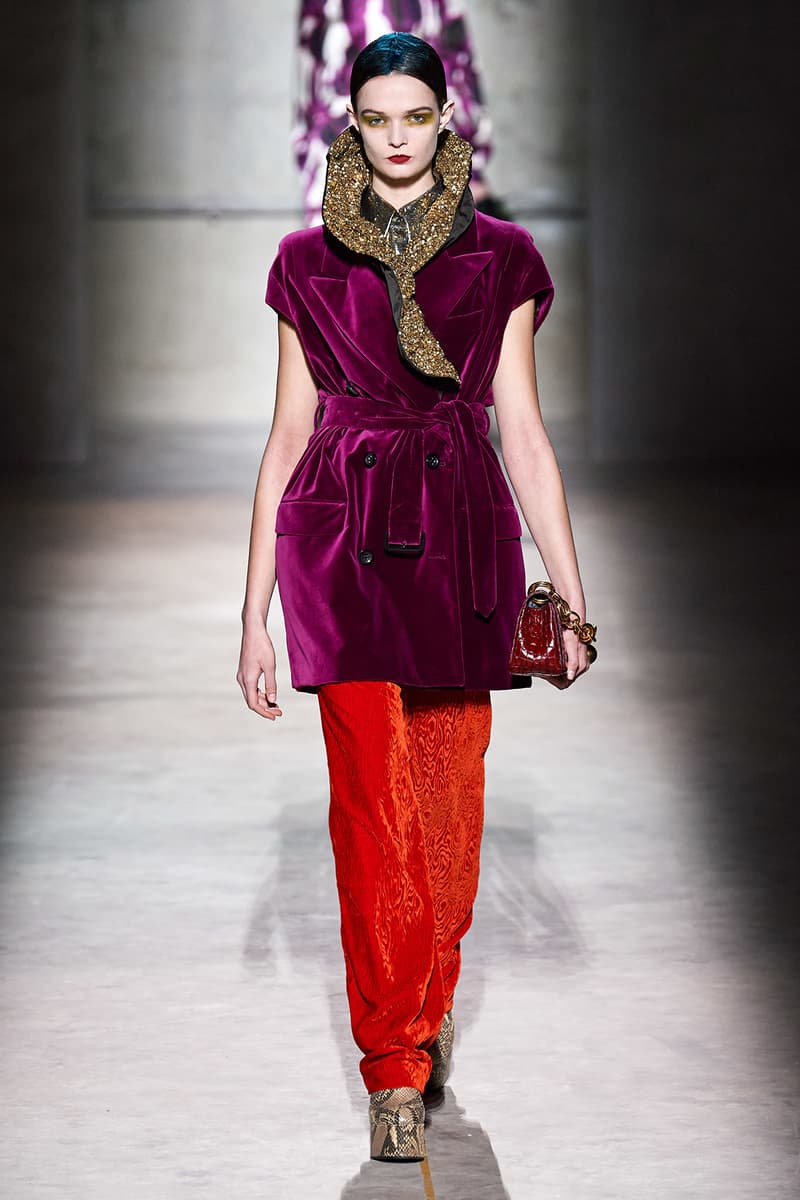 31 of 65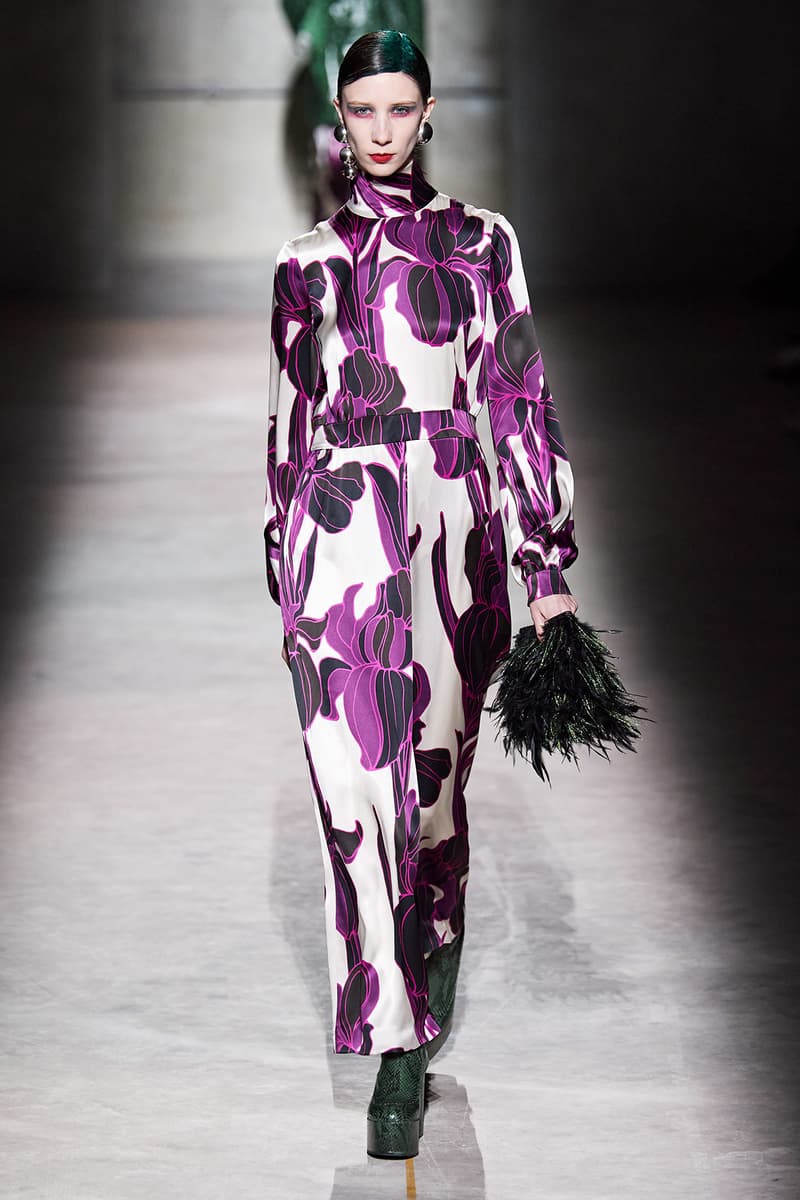 32 of 65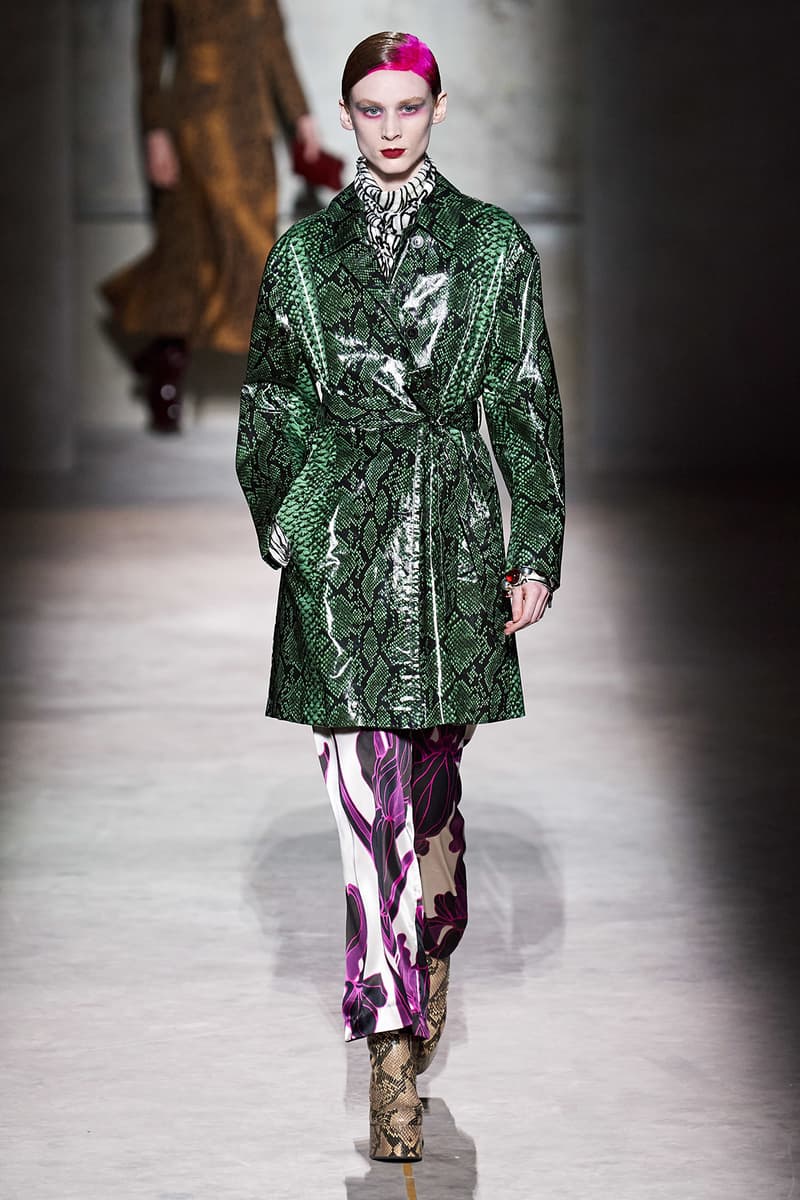 33 of 65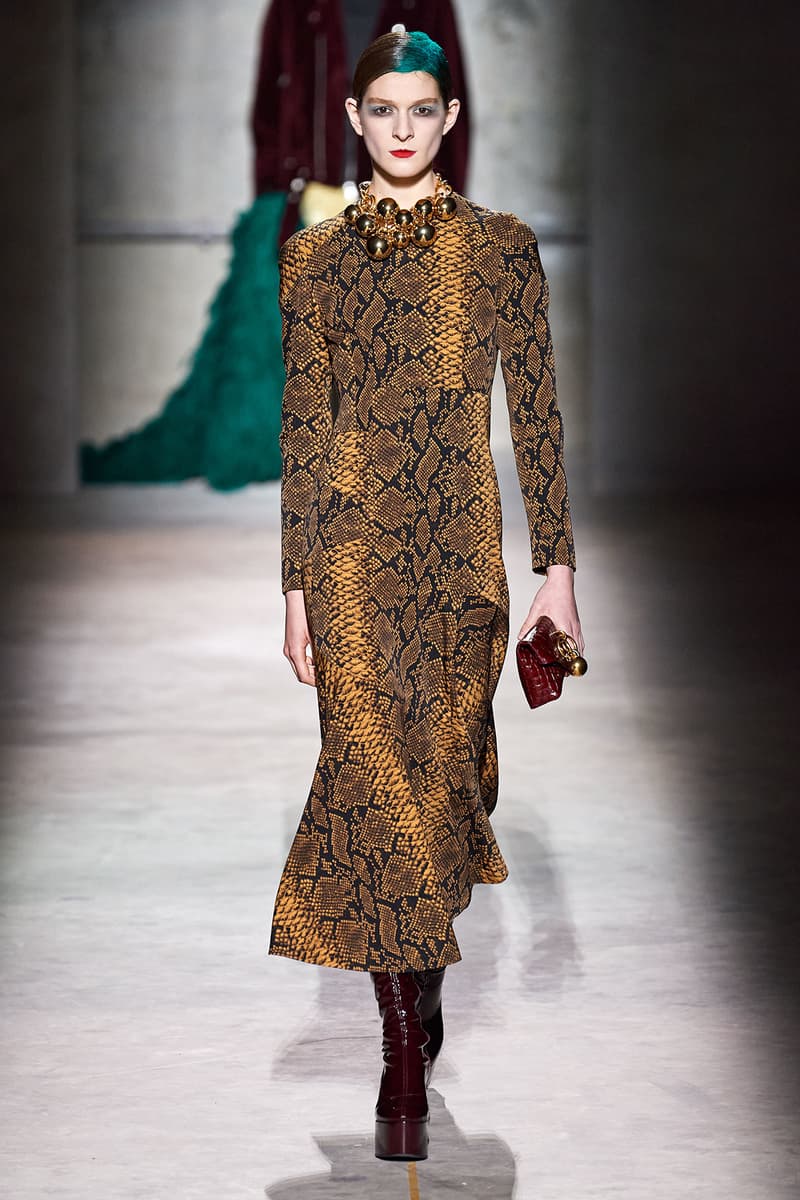 34 of 65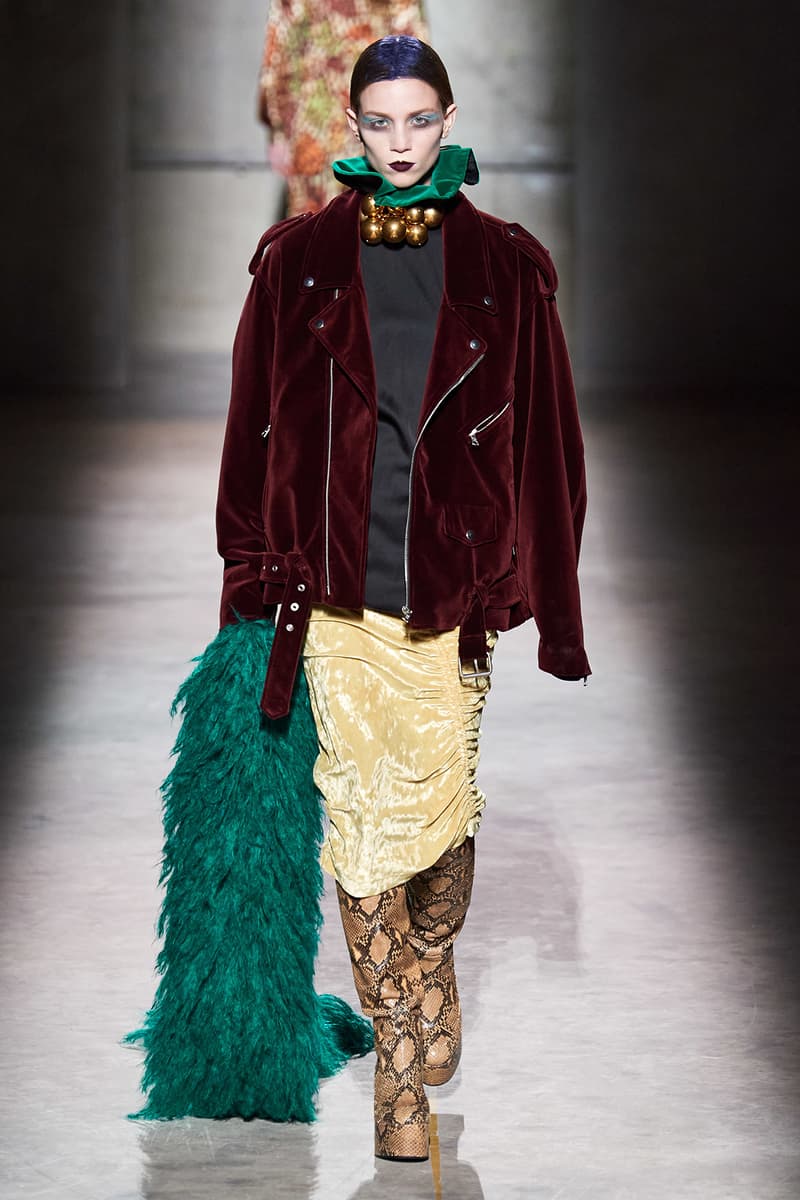 35 of 65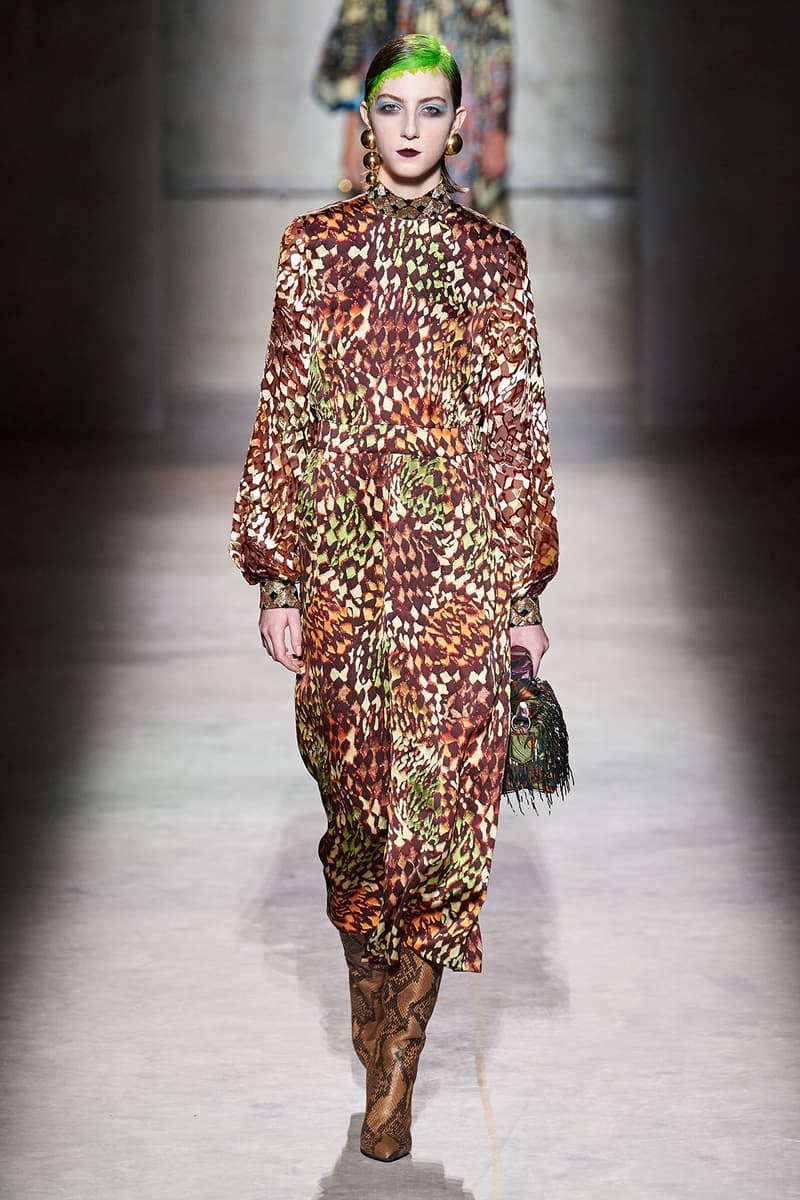 36 of 65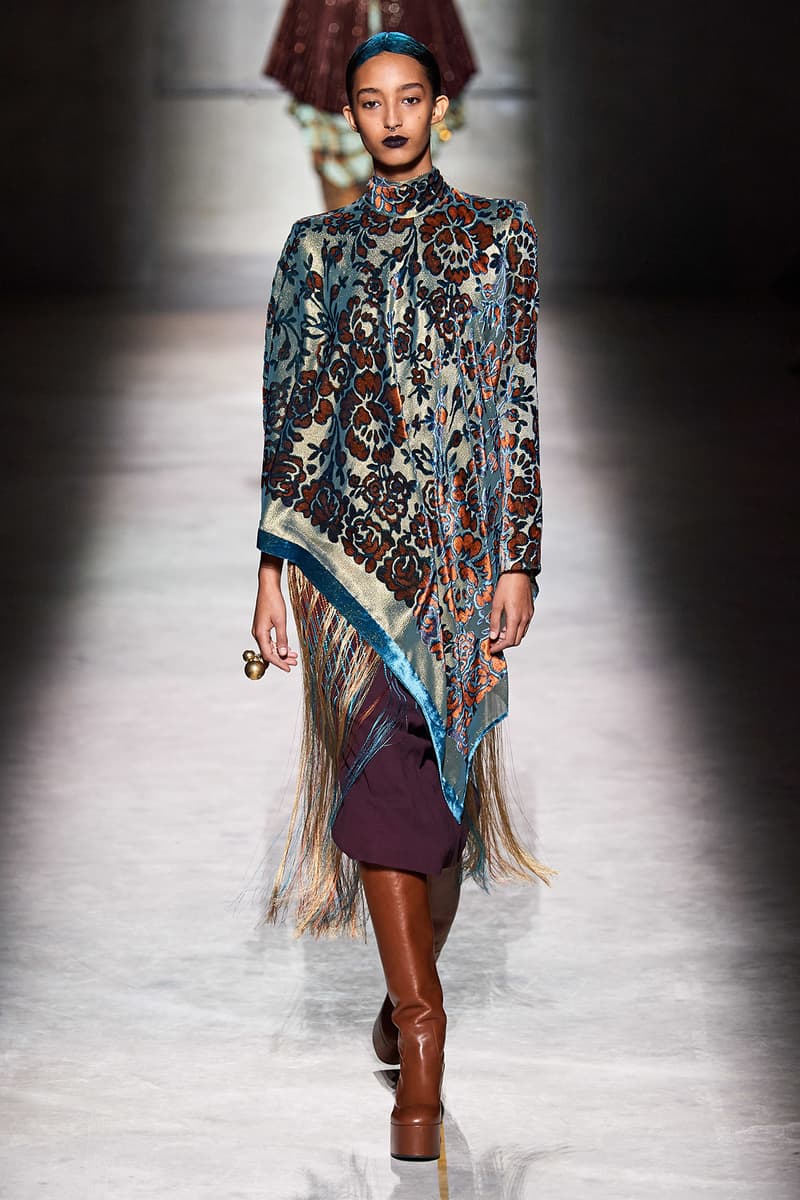 37 of 65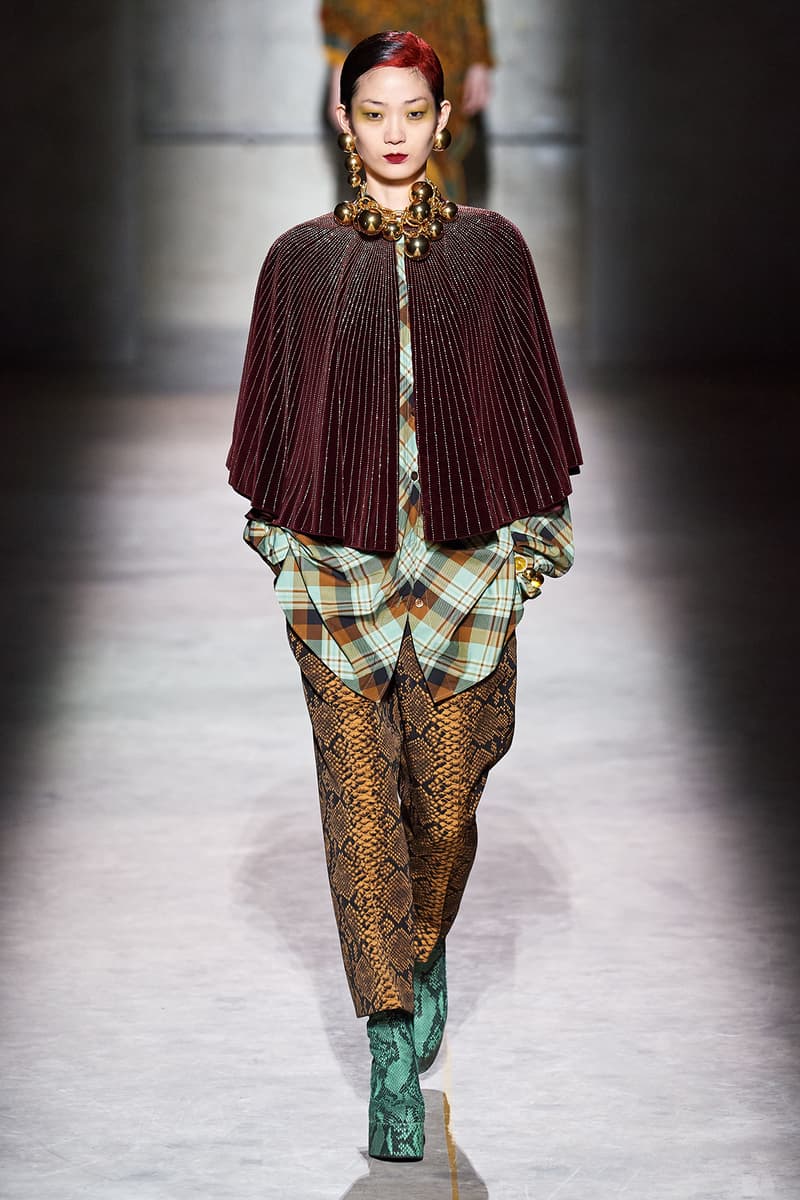 38 of 65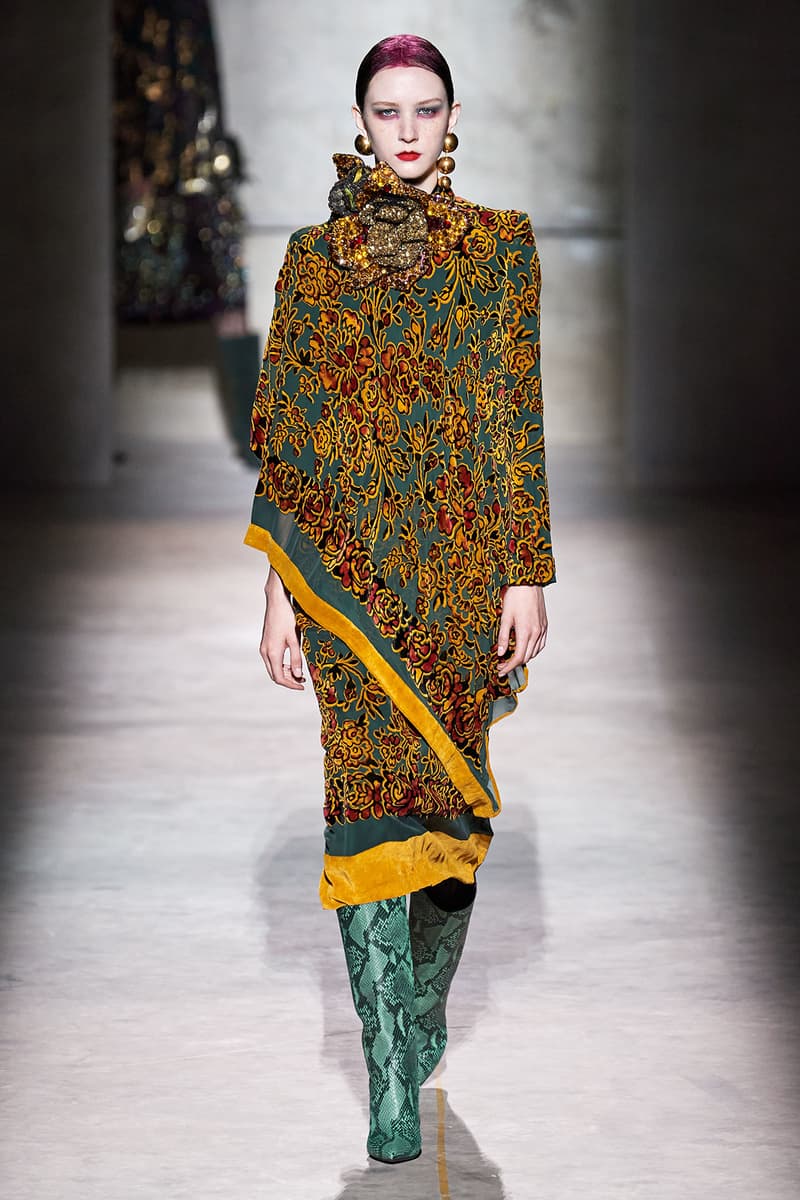 39 of 65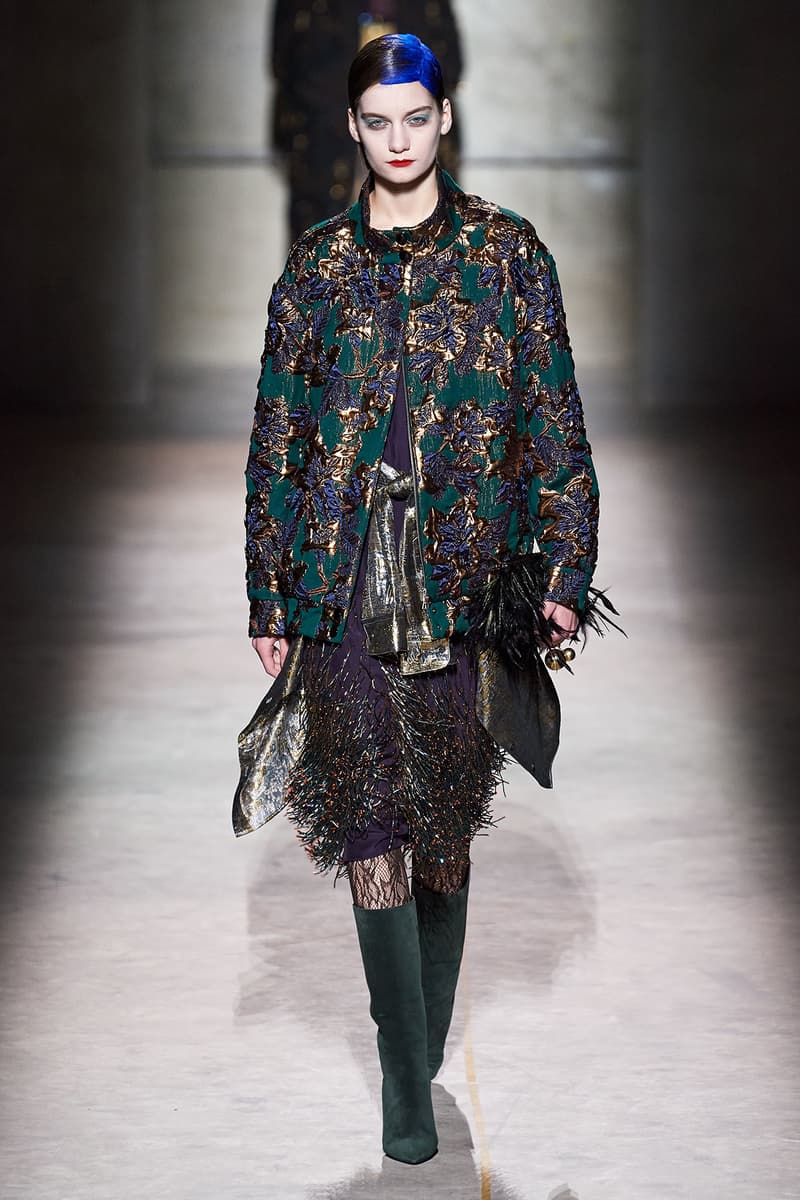 40 of 65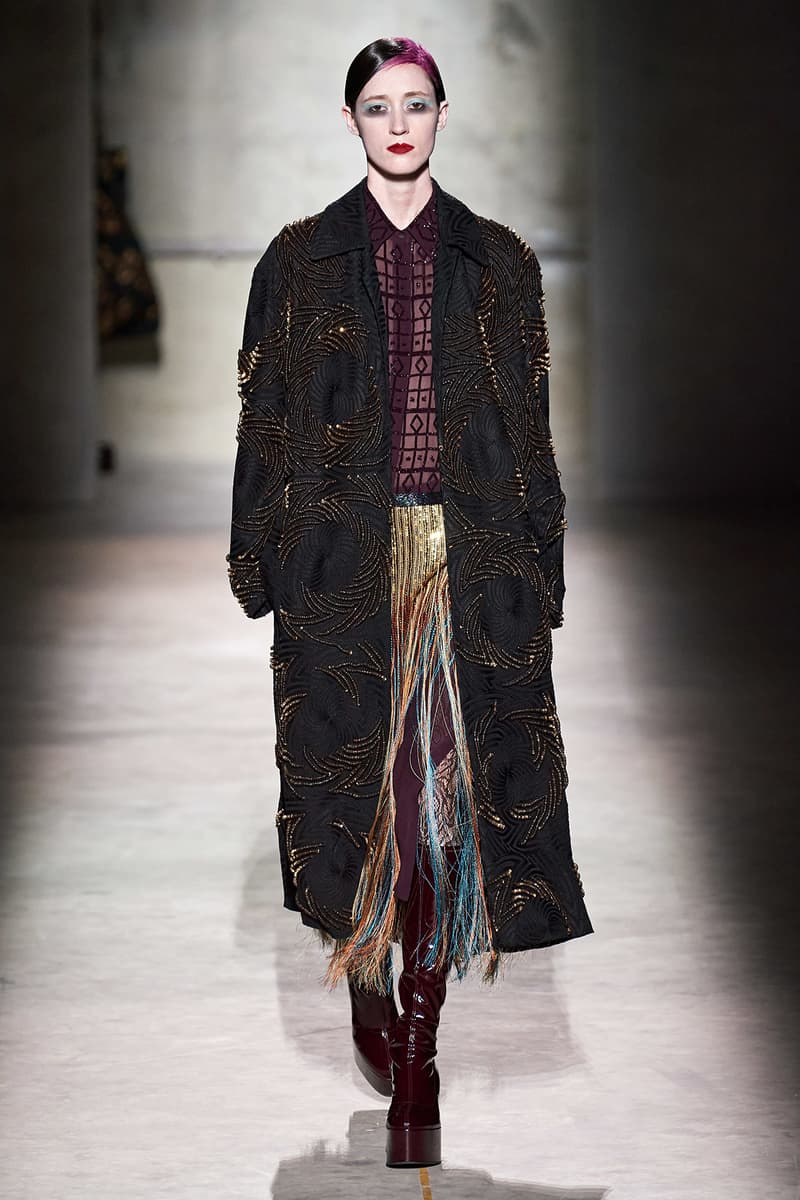 41 of 65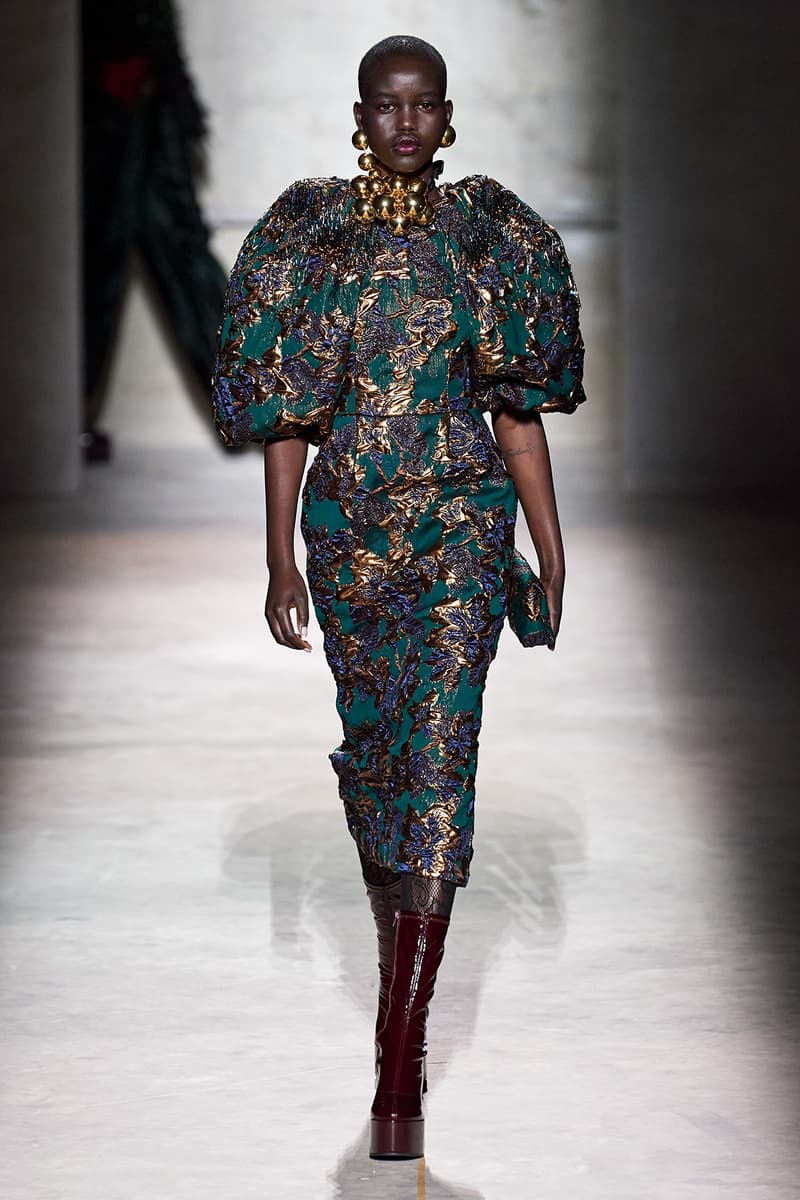 42 of 65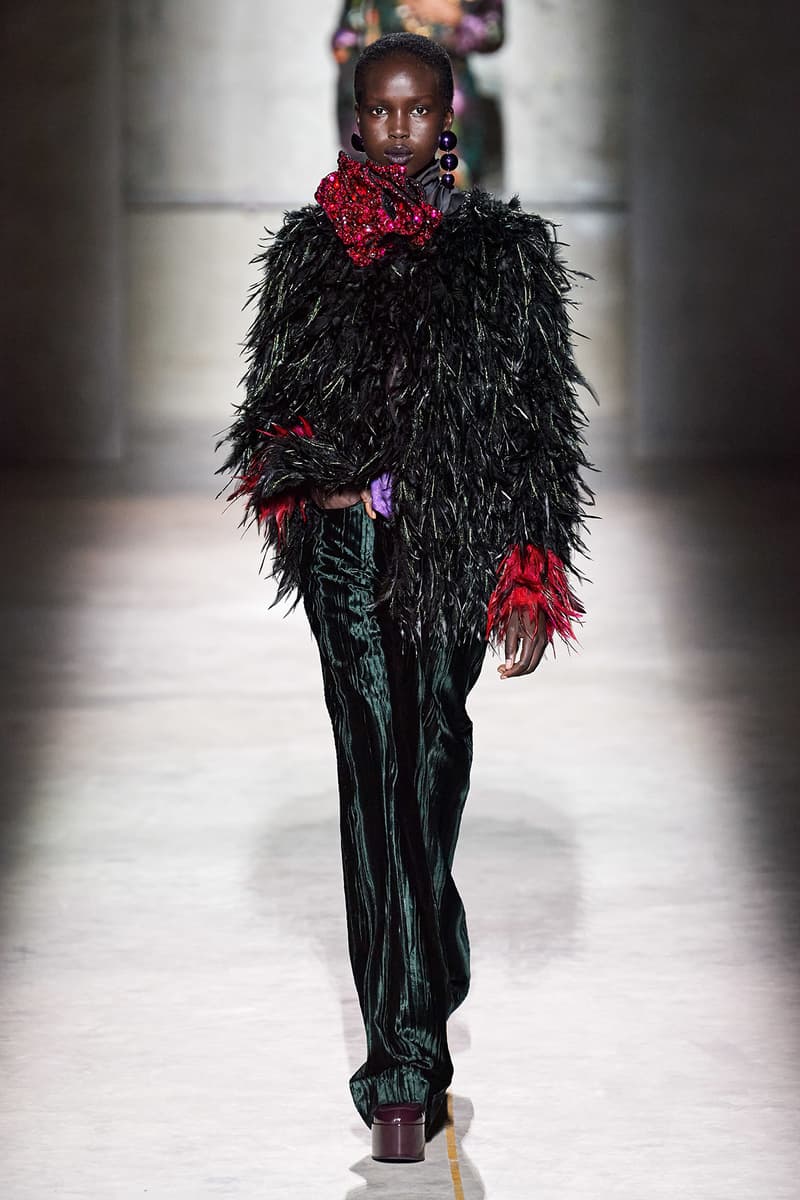 43 of 65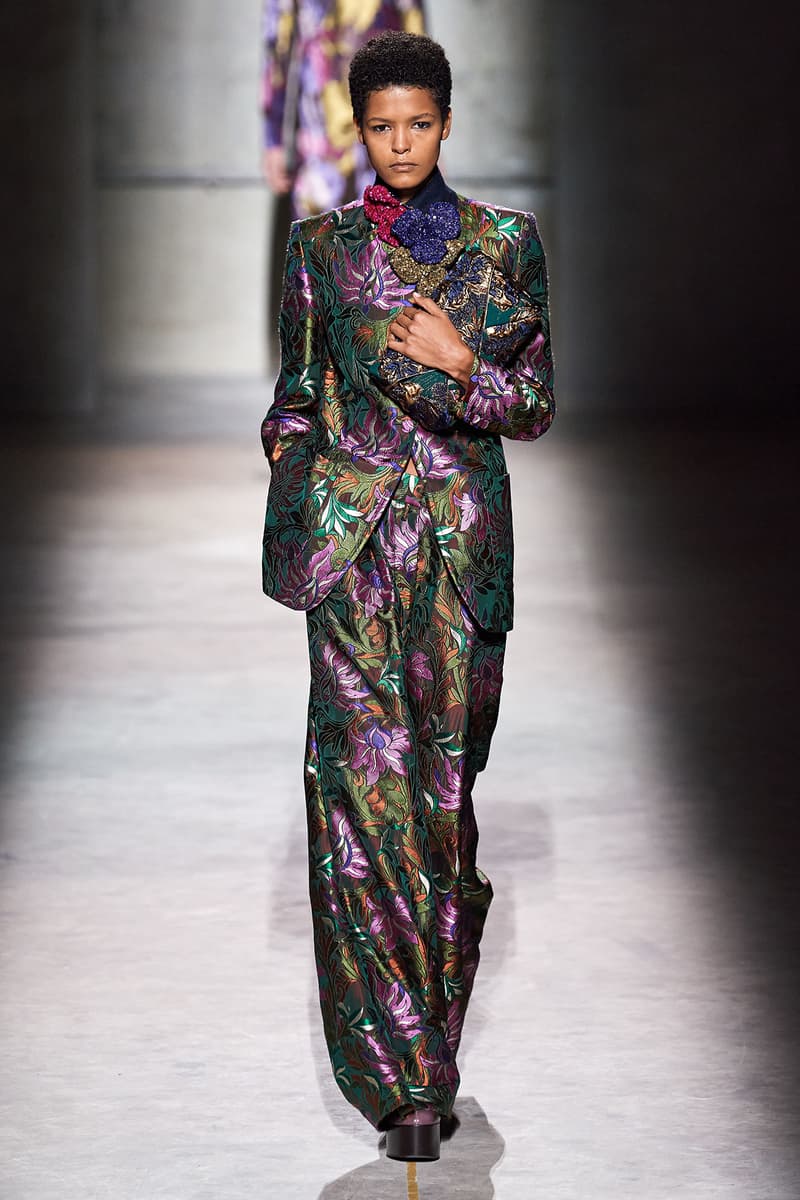 44 of 65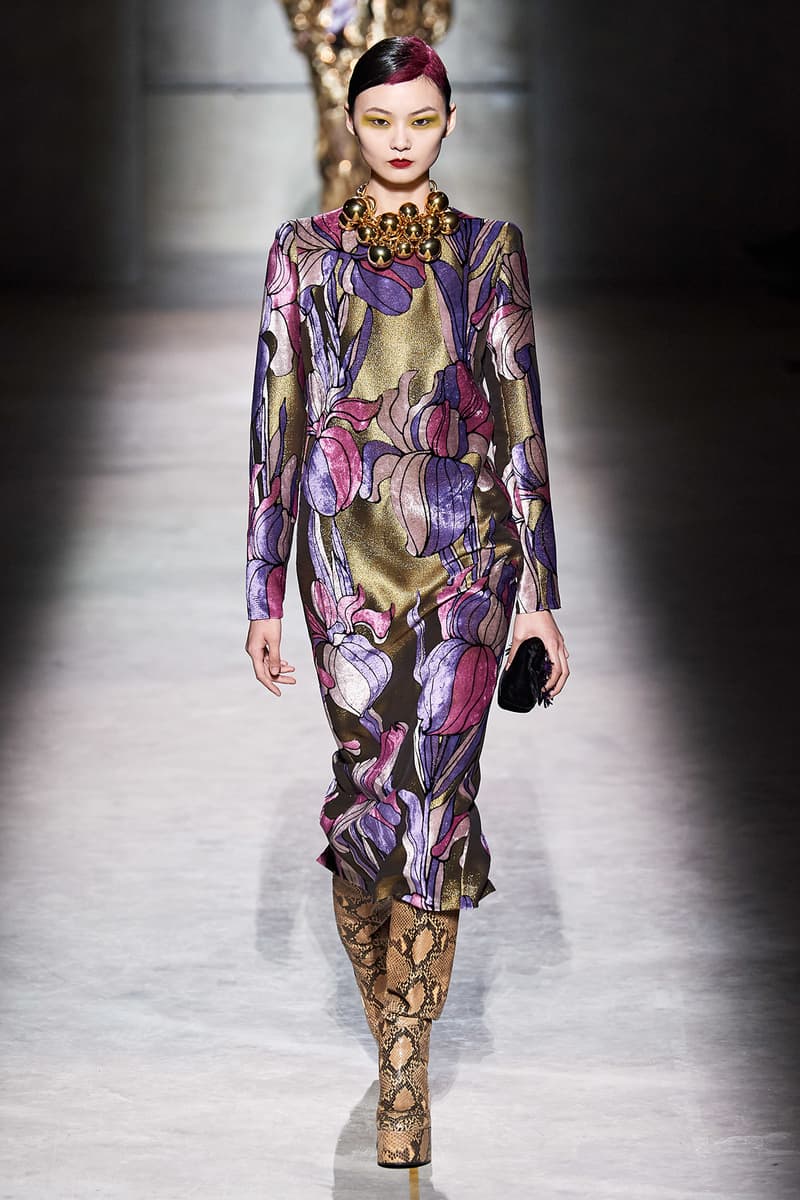 45 of 65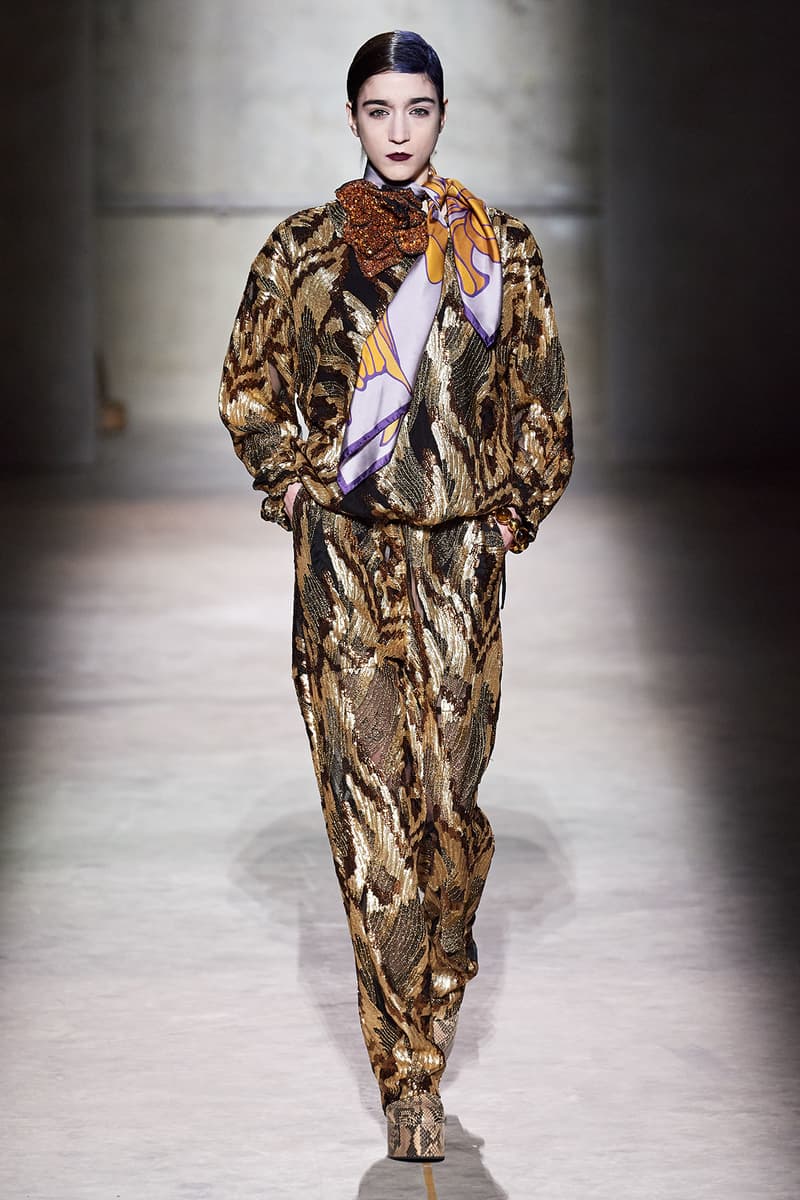 46 of 65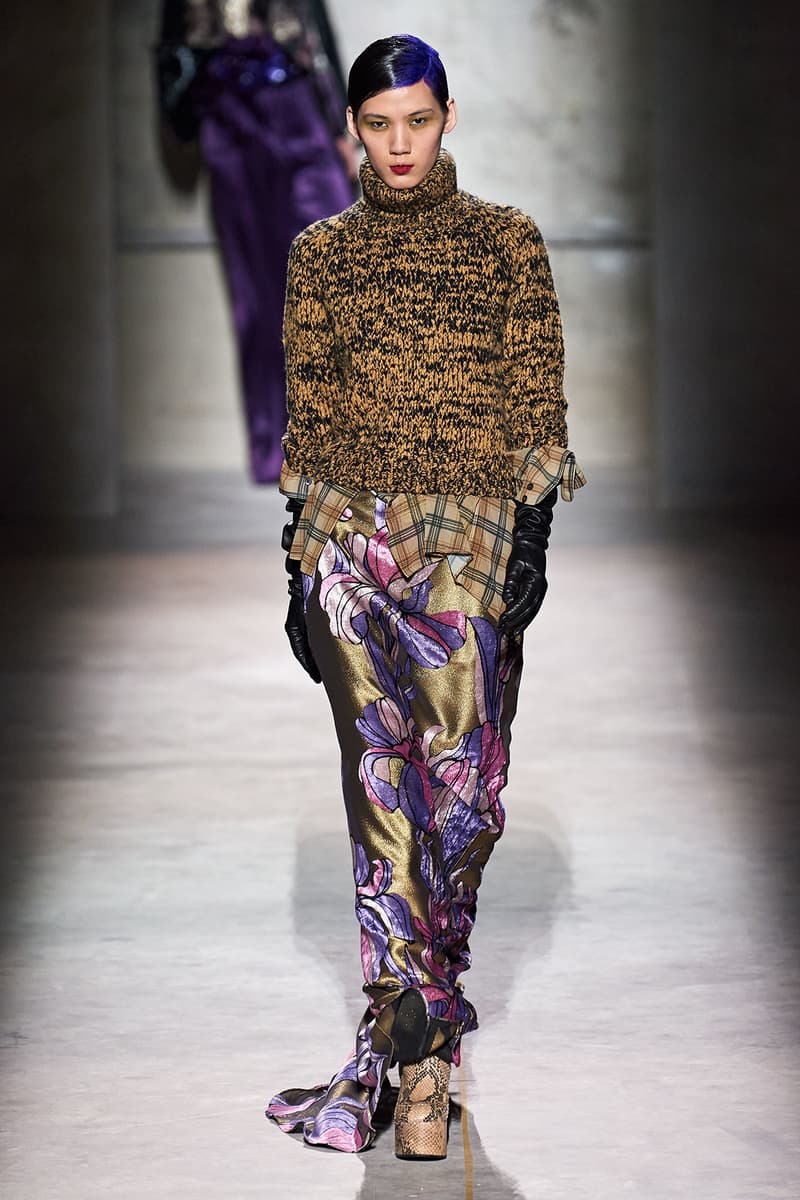 47 of 65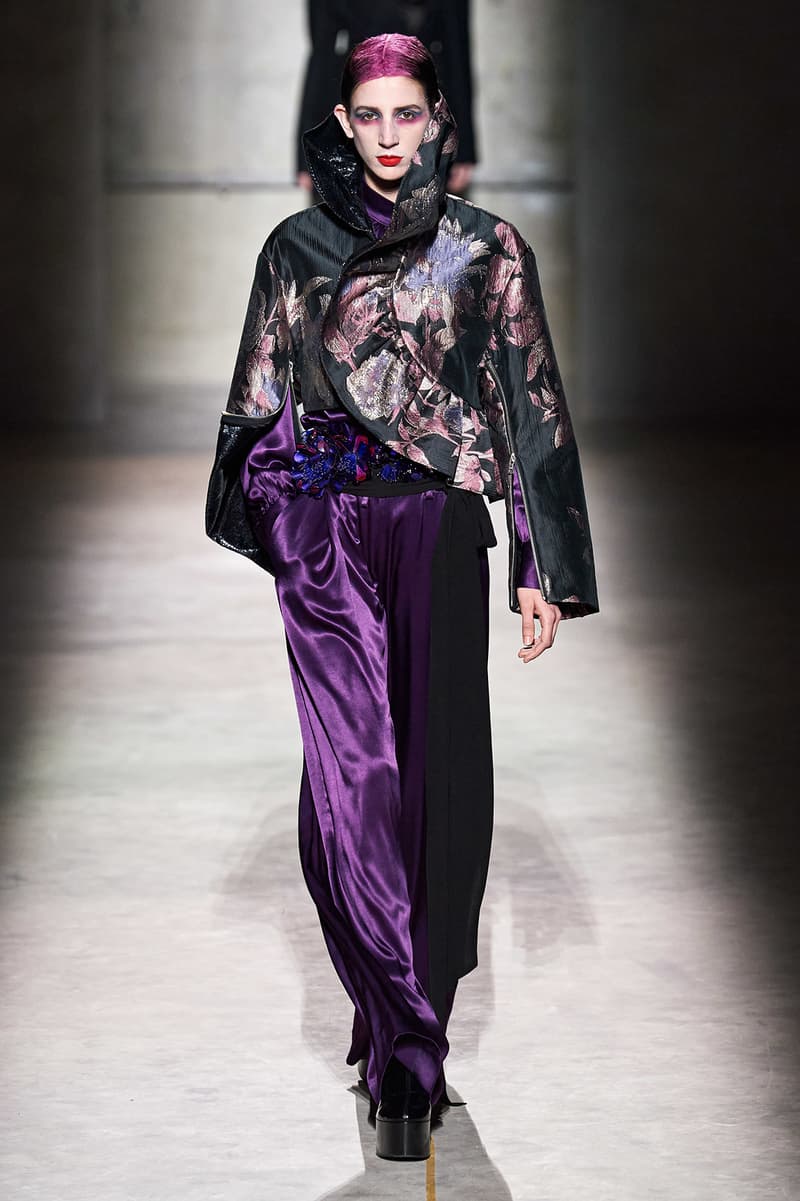 48 of 65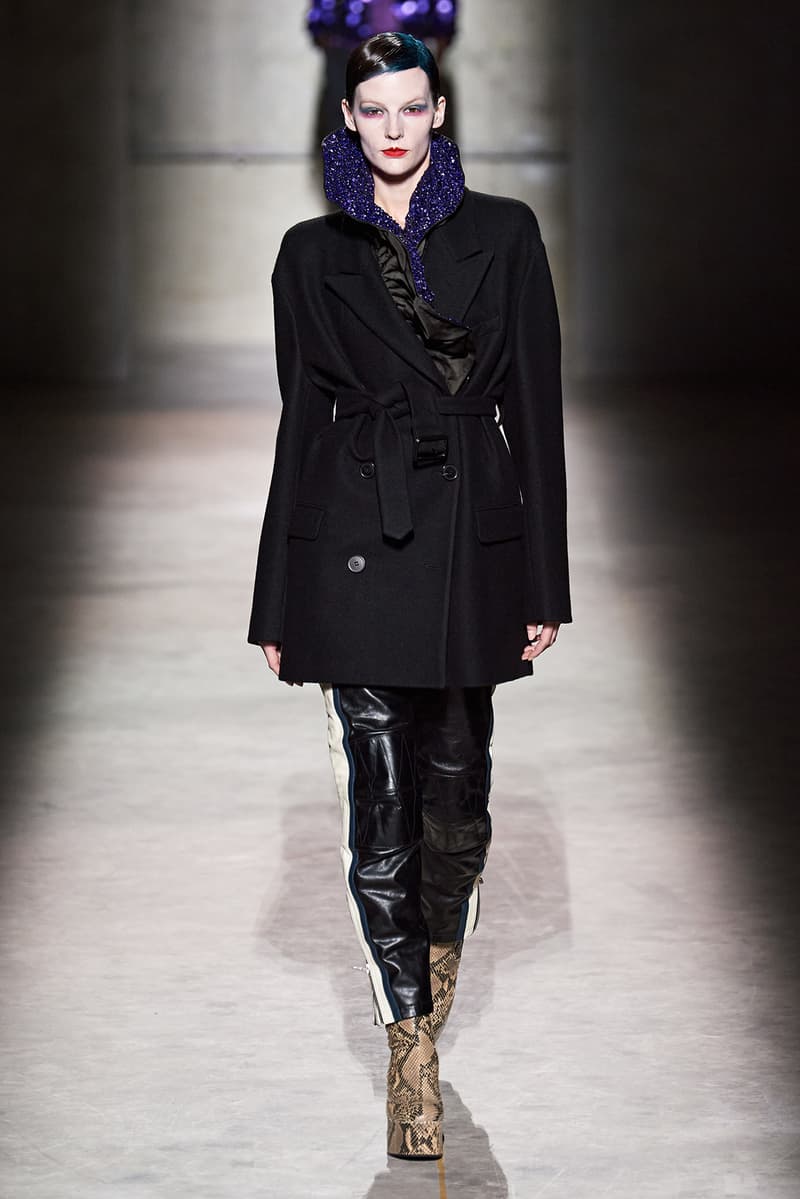 49 of 65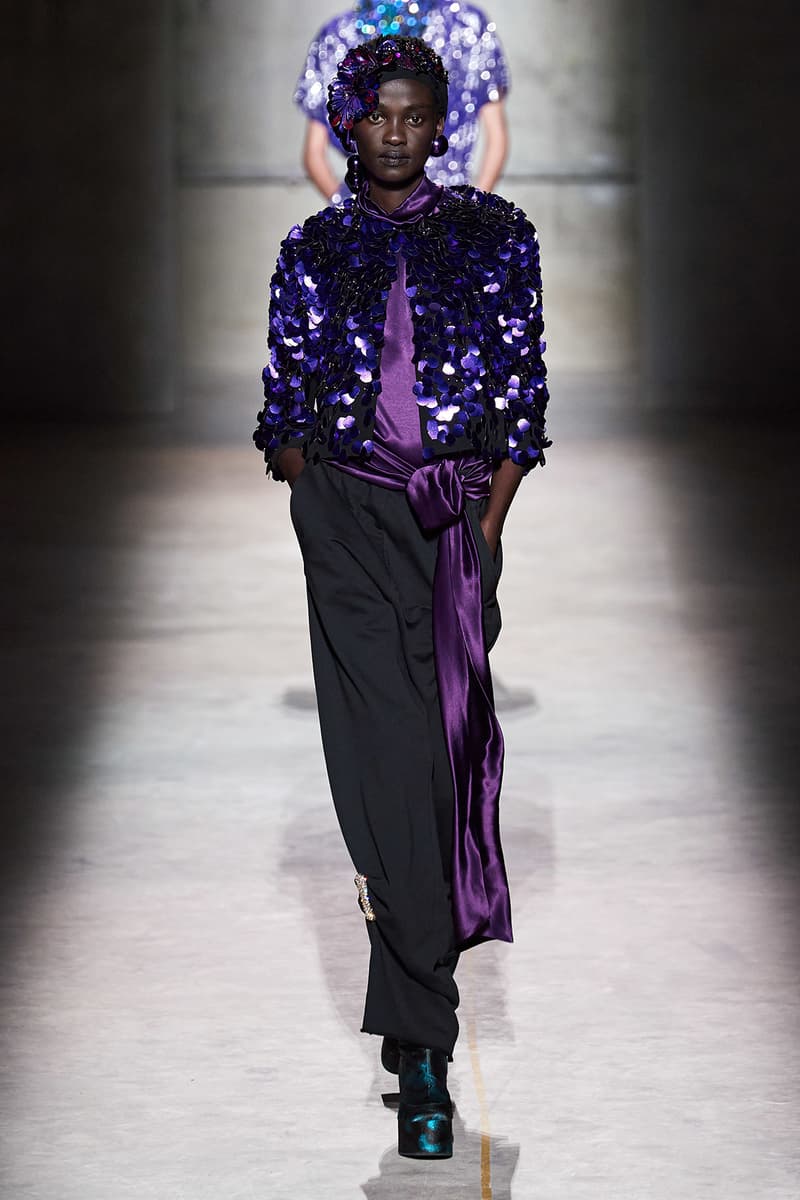 50 of 65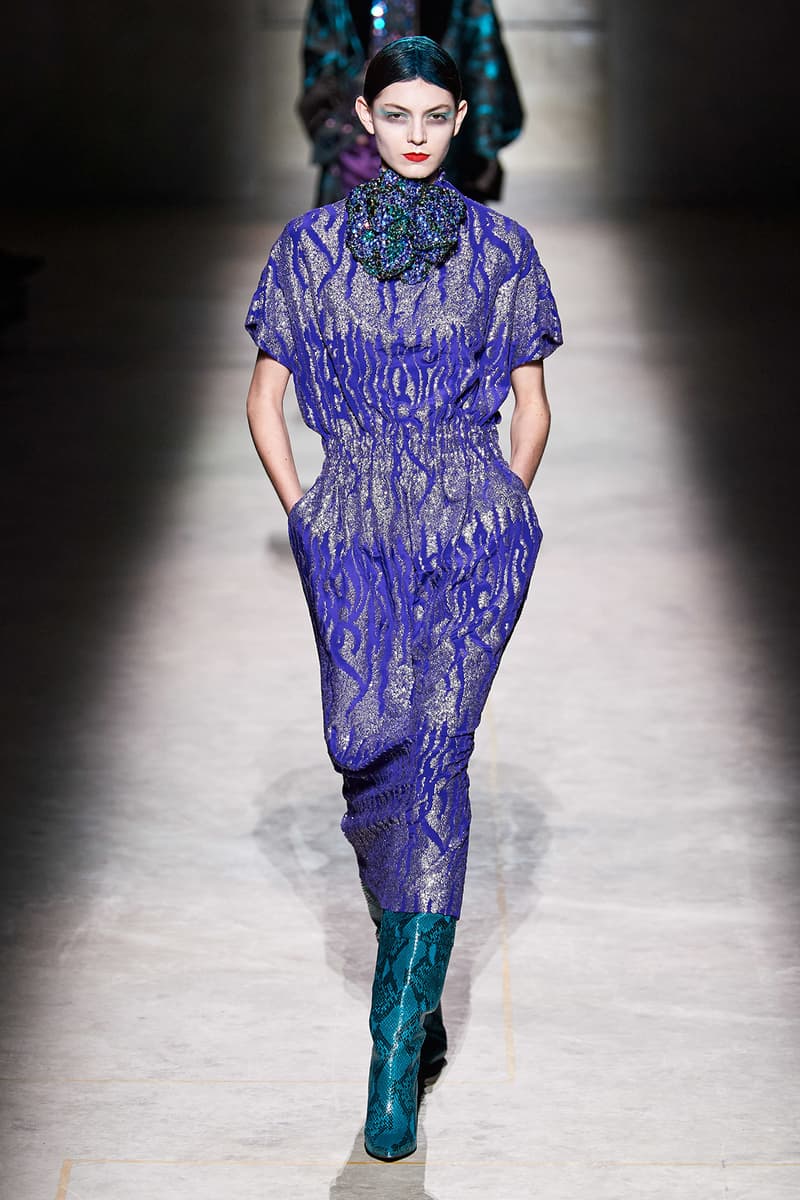 51 of 65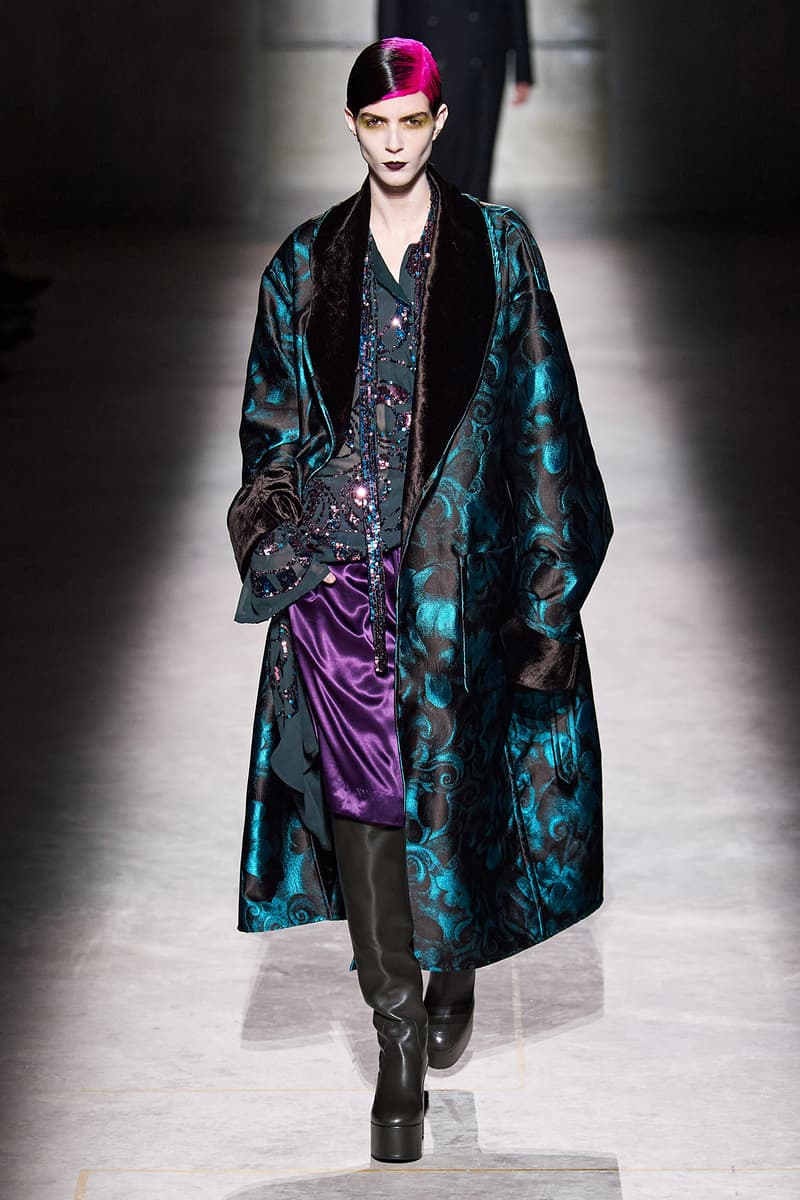 52 of 65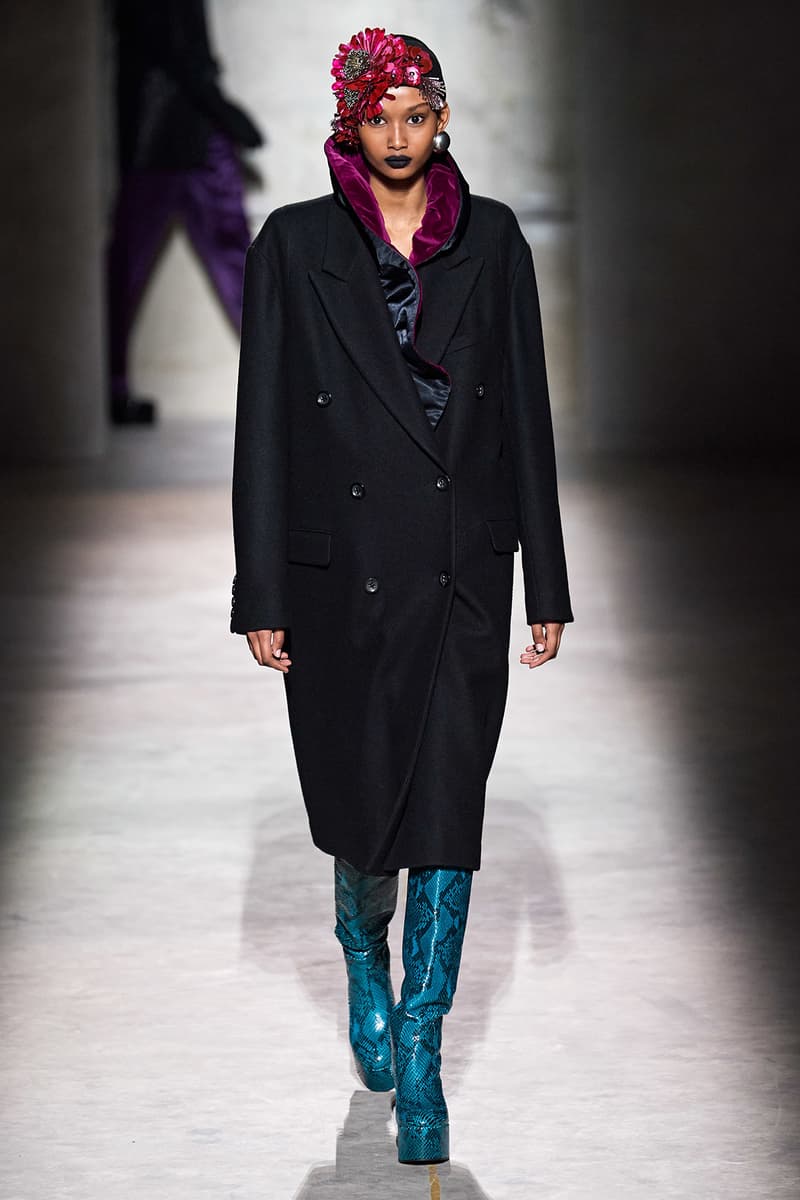 53 of 65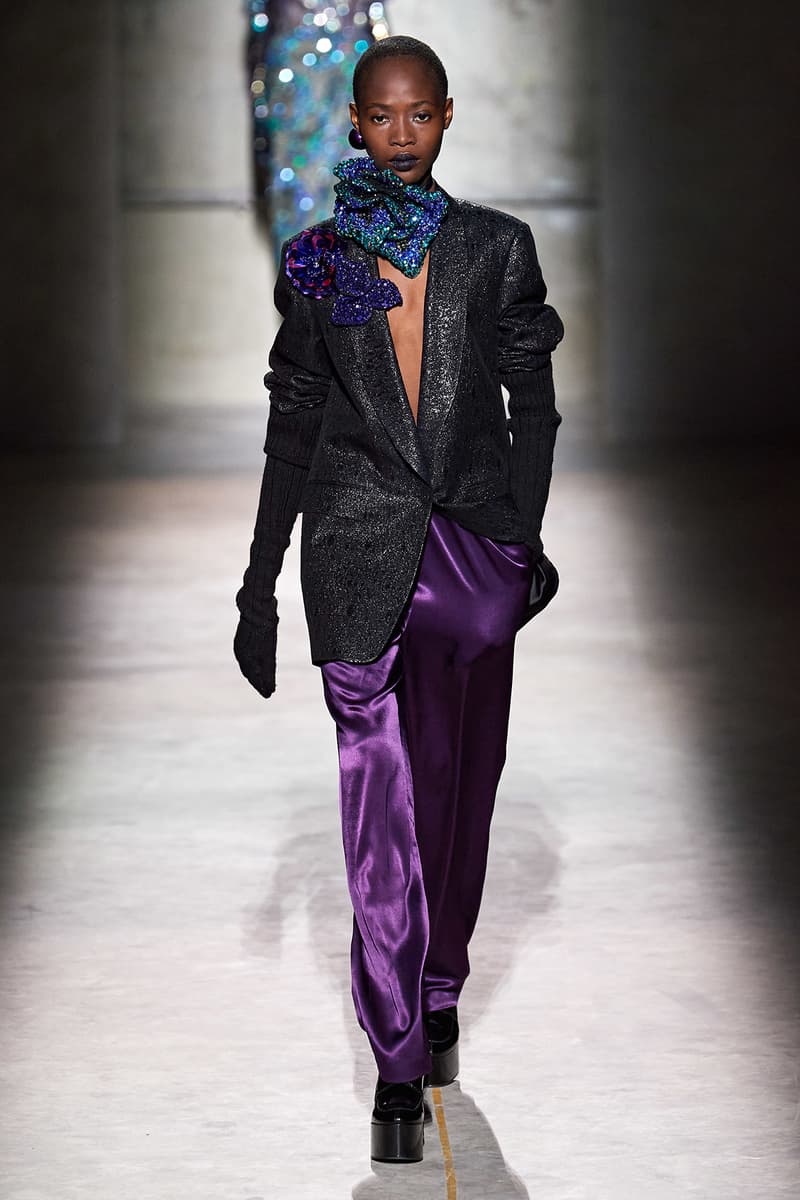 54 of 65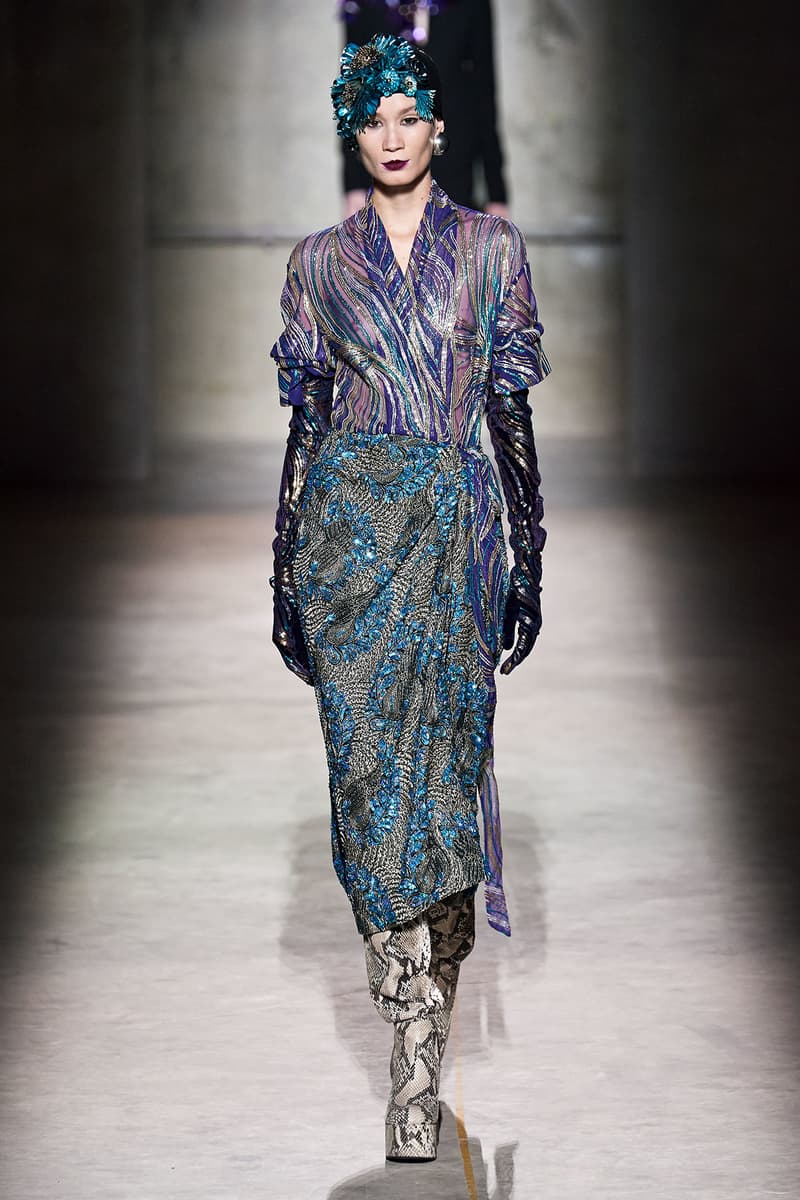 55 of 65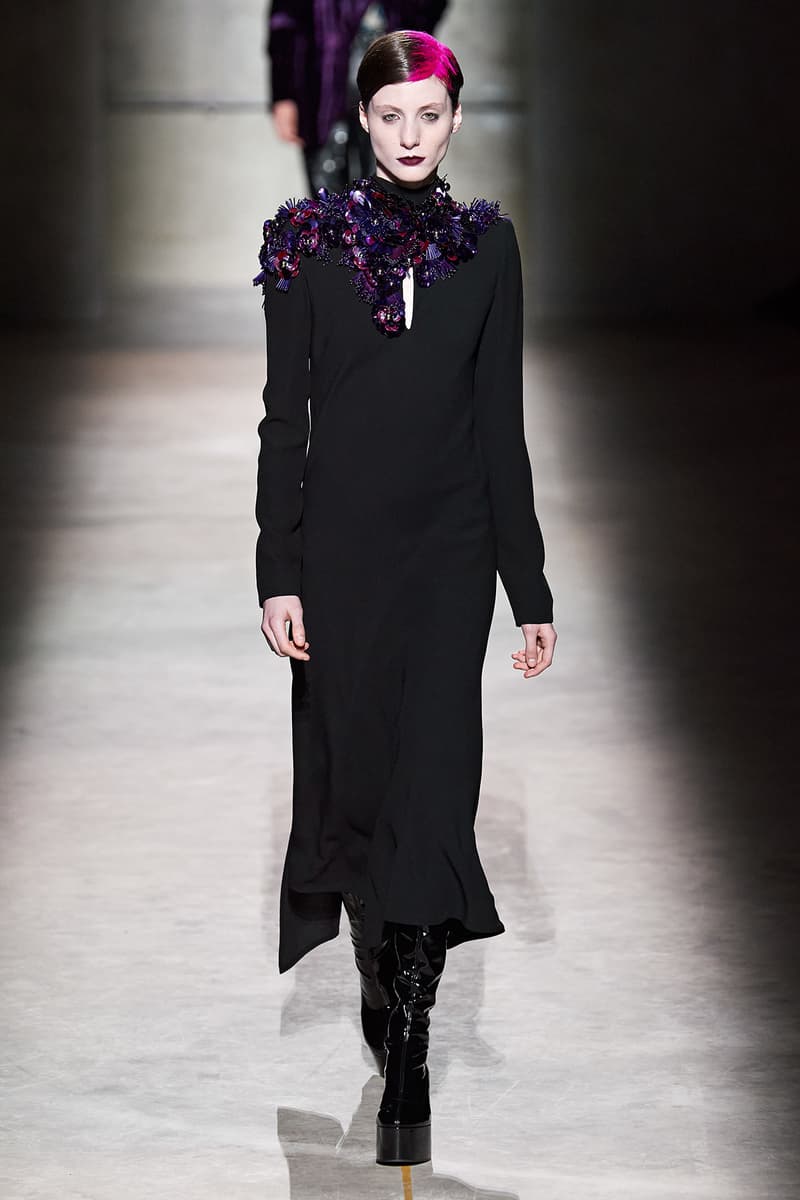 56 of 65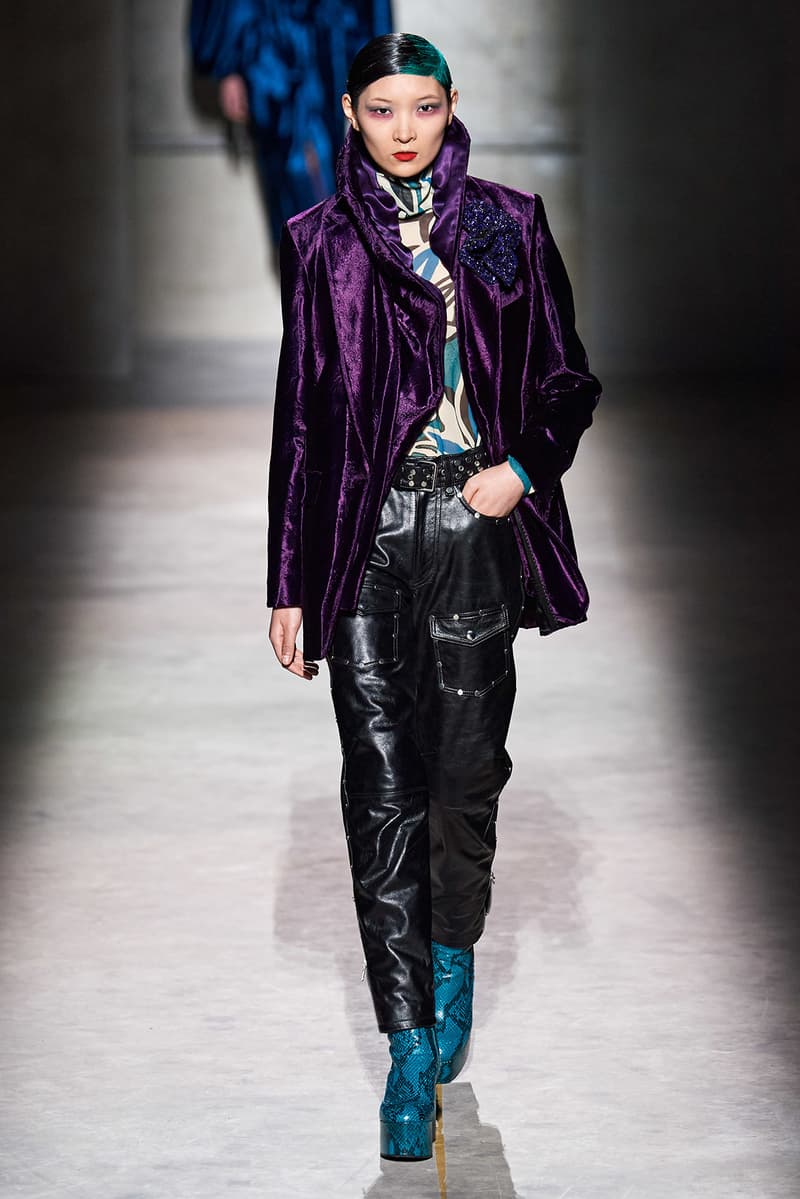 57 of 65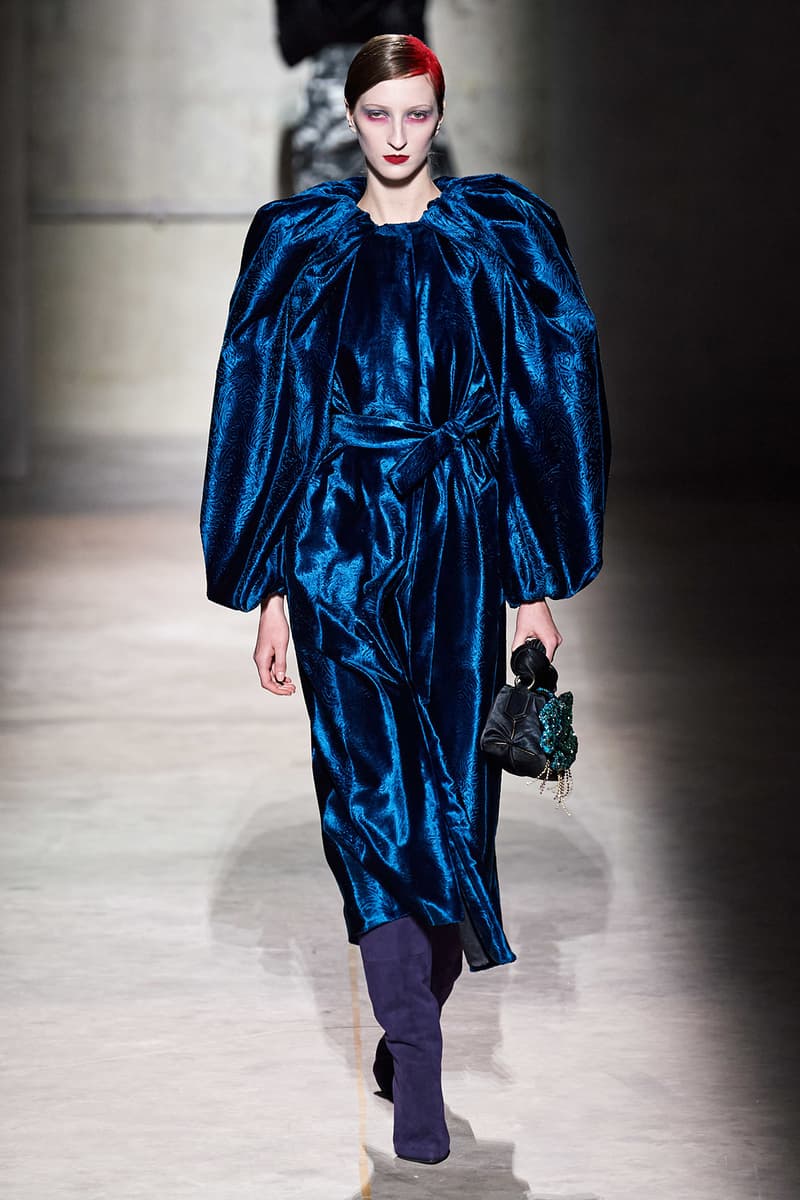 58 of 65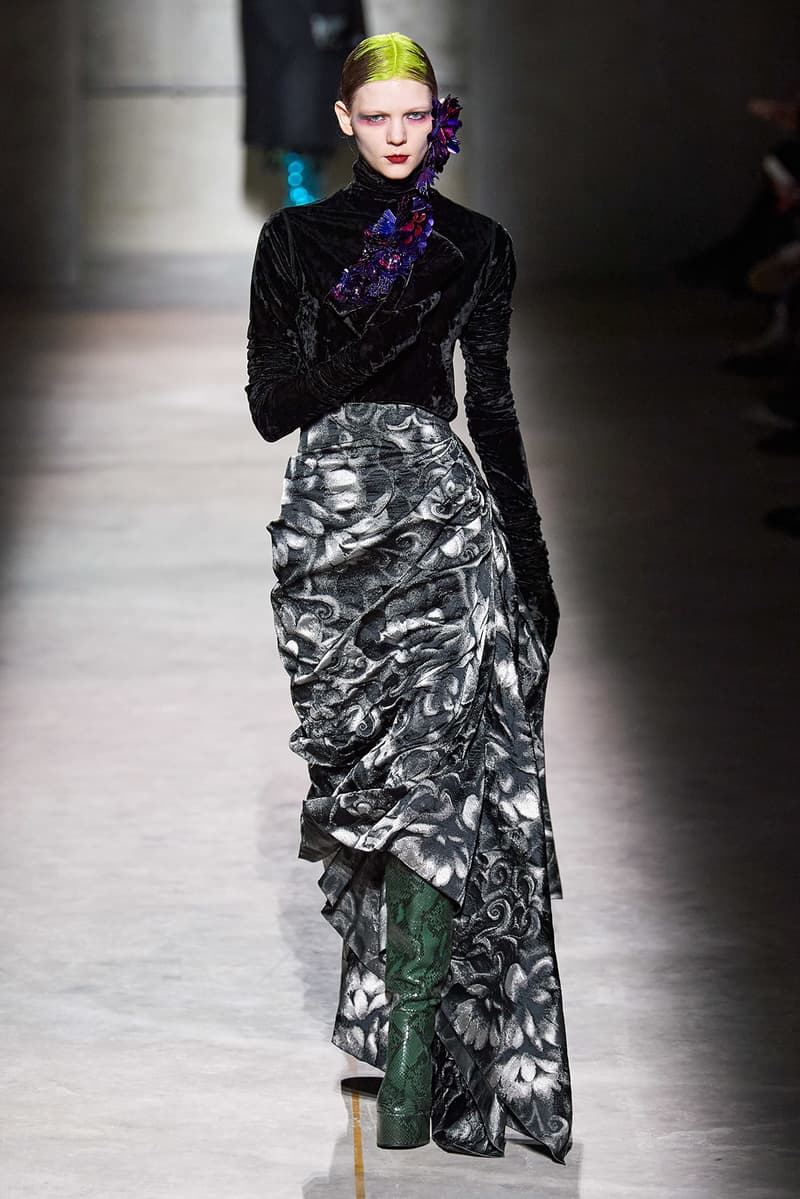 59 of 65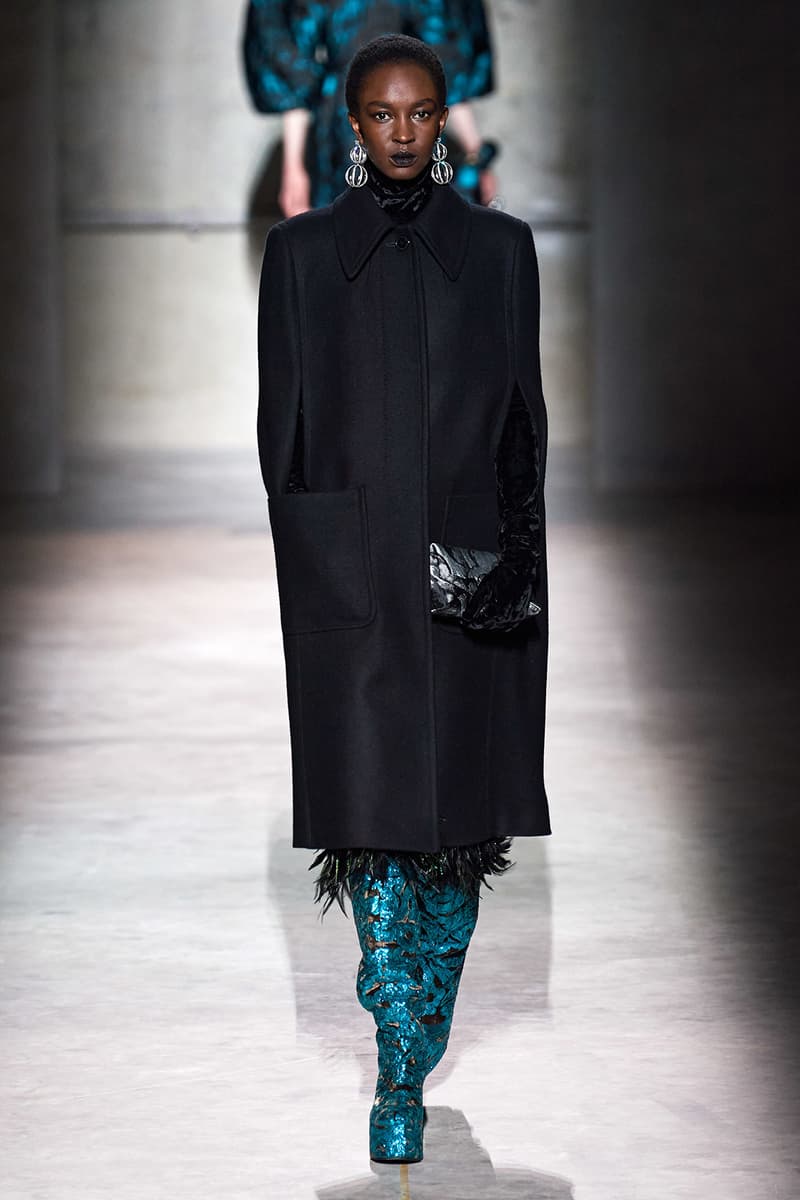 60 of 65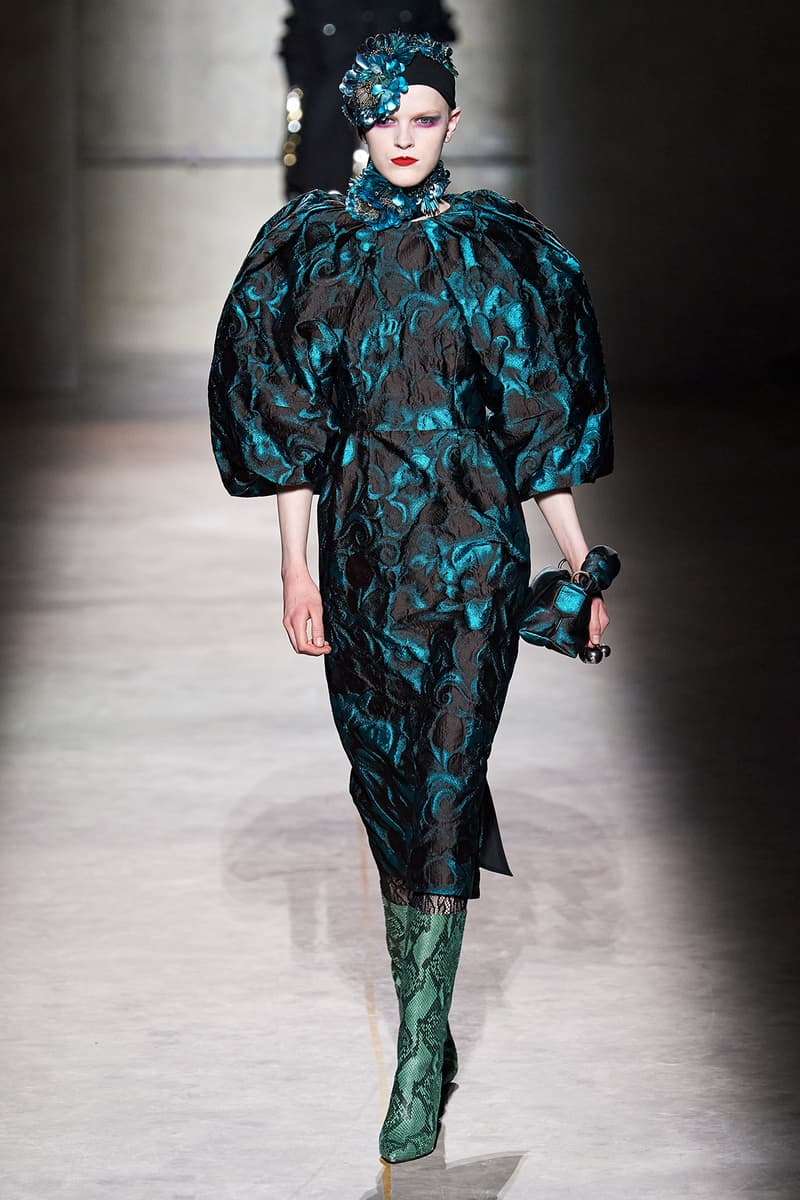 61 of 65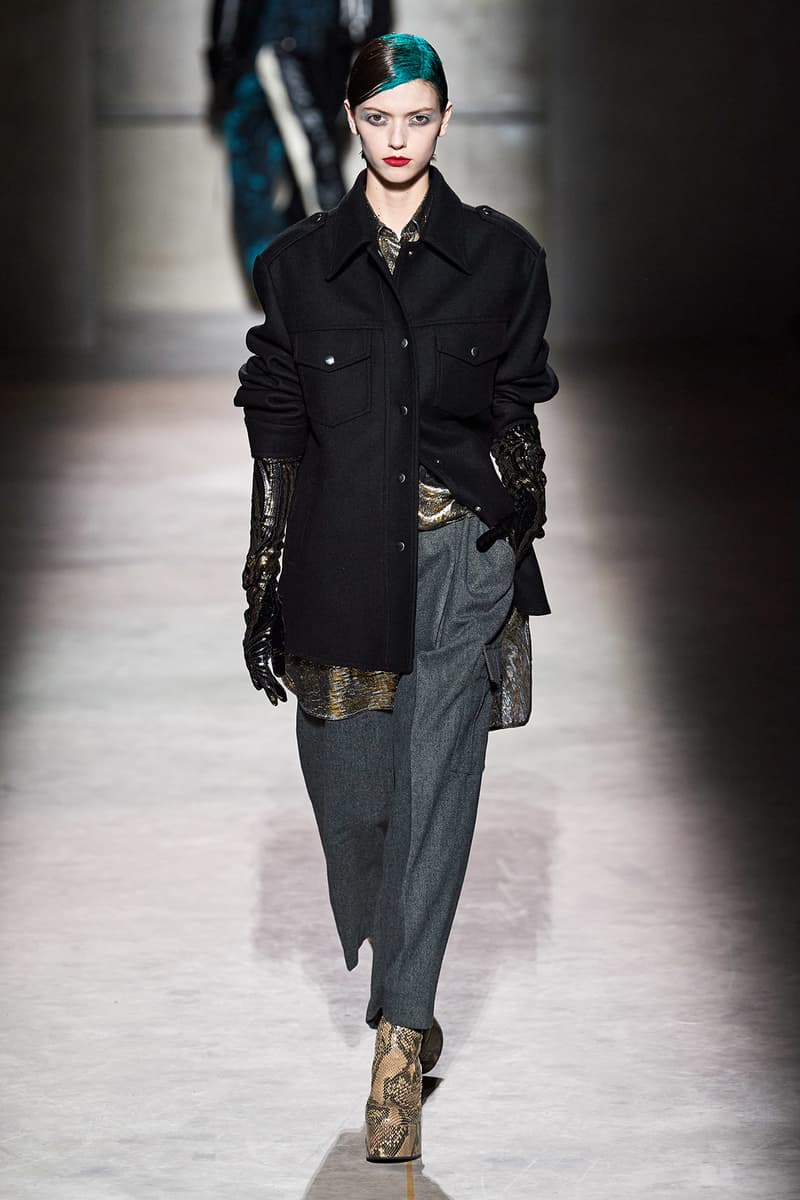 62 of 65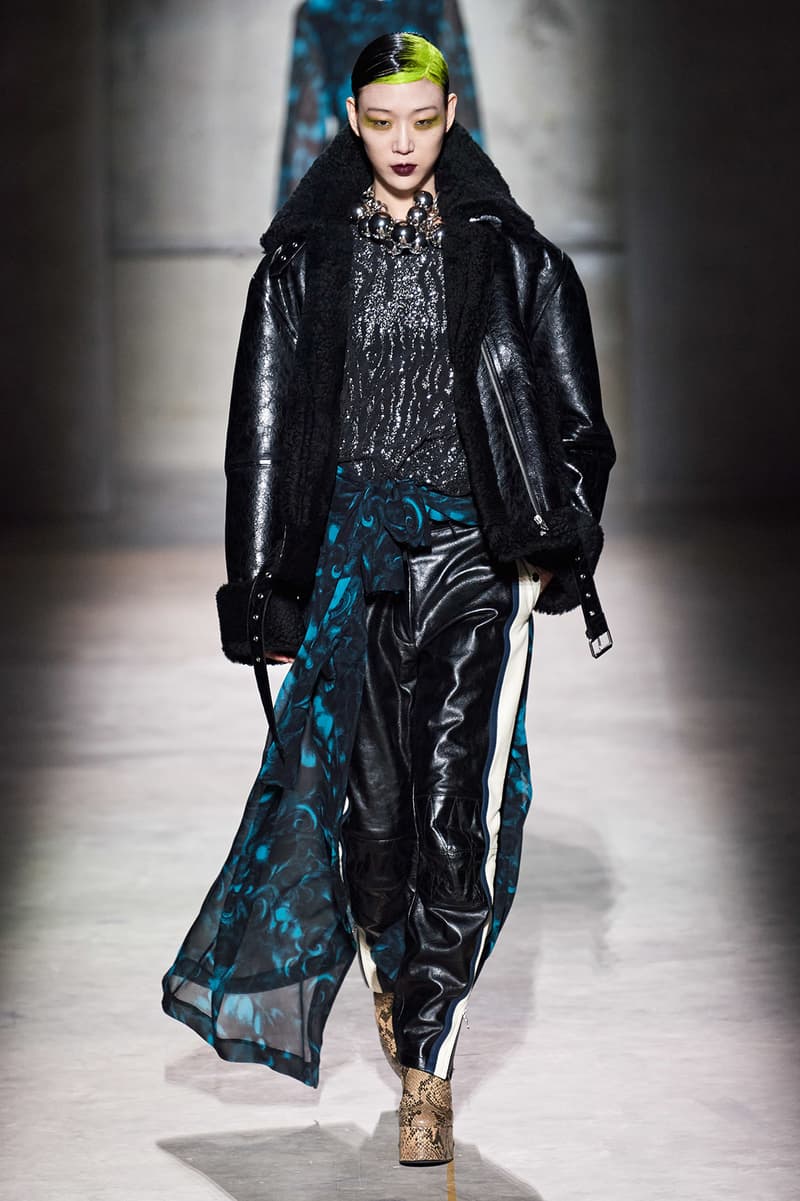 63 of 65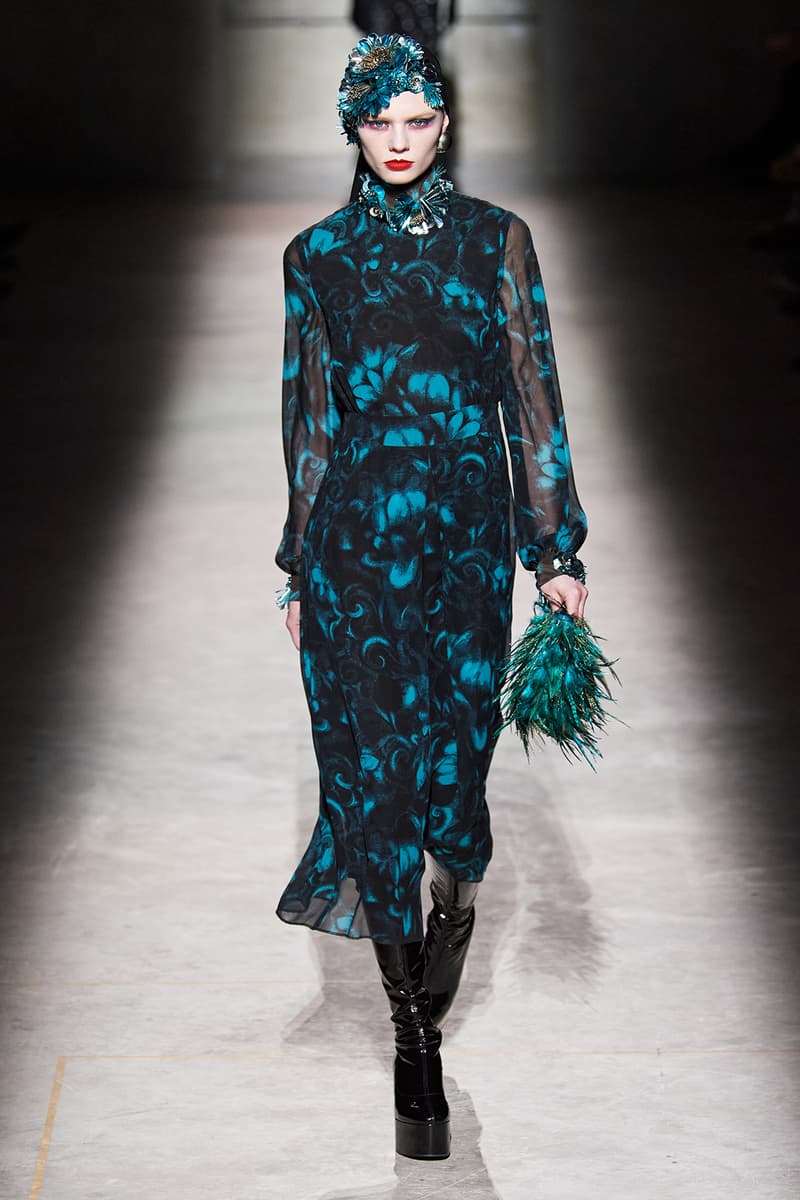 64 of 65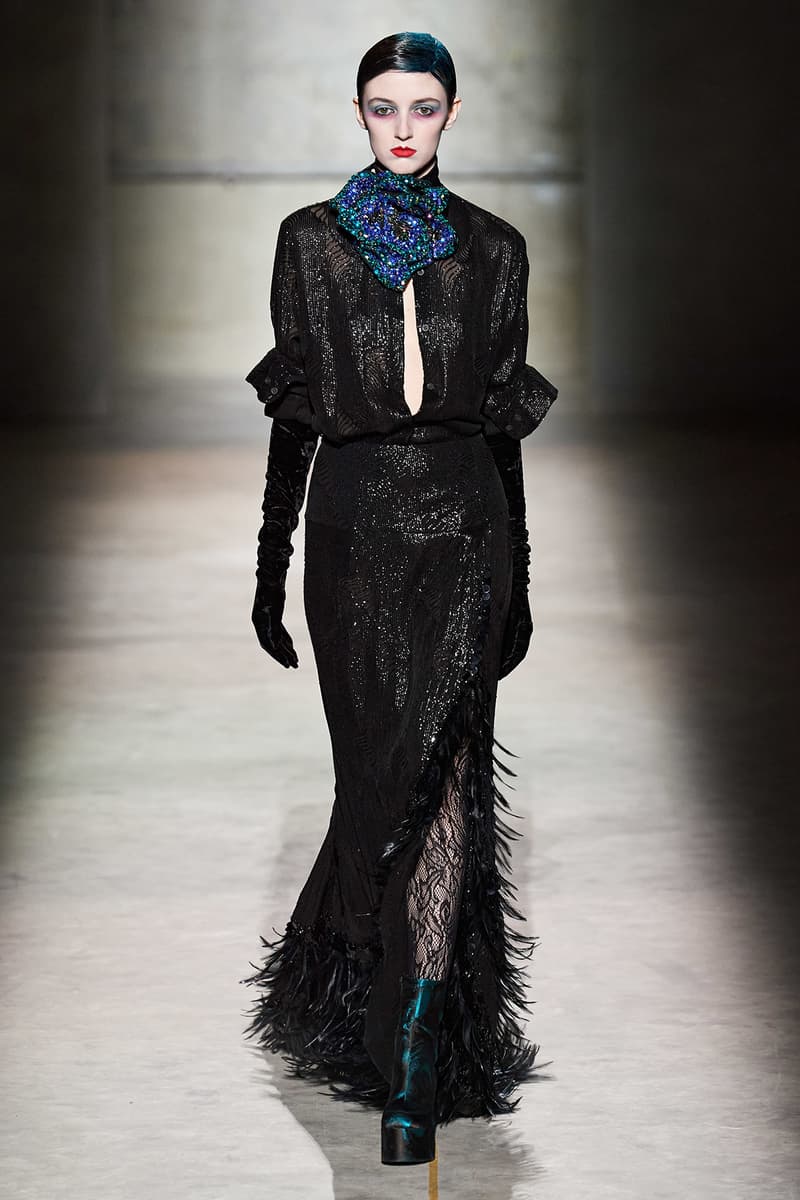 65 of 65
Fashion
Florals and Feathers Reign Supreme at Dries Van Noten FW20
The designer's love of nature continues to inspire.
Florals and Feathers Reign Supreme at Dries Van Noten FW20
The designer's love of nature continues to inspire.
Belgian designer Dries Van Noten's well-documented, decades-long love for gardening is apparent in his latest Fall/Winter 2020 collection, recently unveiled at Paris Fashion Week. Nature guides the new range, a theme exemplified by leafy, tropical prints, graphic compositions of orchids and beaded floral headdresses. Feathers, another naturally occurring accoutrement, adorn colorful capes and handbags.
Hardly ever transgressive in silhouette, Van Noten injects a dose of attitude with bold pairings of print and color. The collection's chartreuse-heavy prints are carried through models' neon green and pink hairdos, and Van Noten's magic touch somehow renders snakeskin and obvious plaid complements to contrasting cherry blossom patterns. Sumptuous fabrics including burnout velvet and gold-flecked brocade, all richly hued, exemplify the 61-year-old designer's understanding of color and texture. Typically immune to the waxing and waning of trends, Van Noten does seem to take fashion's ongoing love for streetwear, as well as the '90s, into consideration with a singular plaid hoodie, several motocross-inspired jackets and oversized knits.
Take a look at Dries Van Noten's FW20 collection in the gallery above.
---
Share this article