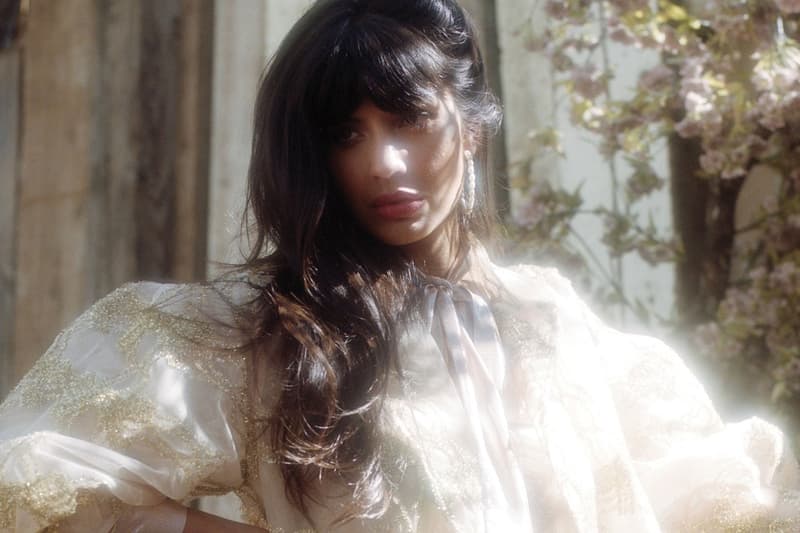 Culture
Jameela Jamil Comes Out as Queer Following Backlash on Upcoming Voguing Competition Show 'Legendary'
"This is absolutely not how I wanted it to come out."
Jameela Jamil Comes Out as Queer Following Backlash on Upcoming Voguing Competition Show 'Legendary'
"This is absolutely not how I wanted it to come out."
Shortly after announcing that the star would MC and judge HBO Max's voguing competition show Legendary, Jameela Jamil has come out as queer, but in a way she did not want to. This follows backlash surrounding the reality series that it should be led by someone who is more representative of the LGBTQ+ culture.
"Twitter is brutal. This is why I never officially came out as queer," The Good Place star began her statement that she shared on the social media platform. "I added a rainbow to my name when I felt ready a few years ago, as it's not easy within the South Asian community to be accepted, and I always answered honestly if ever straight-up asked about it on Twitter."
Legendary is a new show focusing on ballroom culture that also highlights queer subculture. The announcement that Jamil would be on the show created negative response among fans, as she was being criticized for not being representative of the culture, which was built mainly by the LGBTQ+ community in late '80s New York.
"I didn't come from a family with anyone openly out. It's also scary as an actor to openly admit your sexuality, especially when you're already a brown woman in your thirties. This is absolutely not how I wanted it to come out," the star added. "I'm jumping off this hell app for a while because I don't want to read mean comments dismissing this."
Jamil further explained why she decided to take the job:
"I know that my being queer doesn't qualify me as ballroom. But I have privilege and power and a large following to this show (as does the absolutely iconic Megan Thee Stallion), and it's beautiful contestants and ballroom hosts. I'm not the MC. I'm not the main host. I'm just a lead judge due to my 11 years of hosting experience, being fully impartial, a newcomer to ballroom (like much of the audience will be) and therefore a window in for people who are just discovering it now, and being a long time ally of the LGBTQ community. We start shooting tomorrow and I'm really excited to watch these stars shine and be celebrated."
The star finished off by mentioning that she is not open to answering any questions from the press. Scroll down below to see the full post.
— Jameela Jamil ? (@jameelajamil) February 5, 2020
---
Share this article