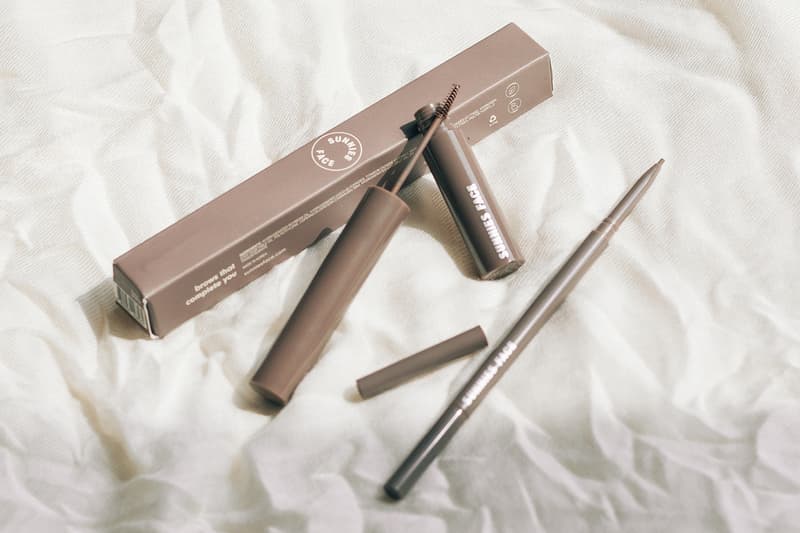 Beauty
I've Replaced All My Eyebrow Products With Sunnies Face's Lifebrow
Find out why our editor loves this $12 USD duo.
I've Replaced All My Eyebrow Products With Sunnies Face's Lifebrow
Find out why our editor loves this $12 USD duo.
The one makeup product I absolutely cannot live without is an eyebrow pencil. I'm not particularly blessed with full, voluminous brows, so I have to make the extra effort every morning to fill them in and make them look presentable.
I've been using Anastasia Beverly Hills' Brow Wiz for the longest time, but since the release of Sunnies Face's Lifebrow pencil and gel, I've been devoted to it ever since. Its pigmentation resembles the Brow Wiz and it doesn't give off harsh strokes as some other pencils do. On top of that, it only costs $6 USD compared to $23 USD. I've also grown really fond of the gel because it gives my brows an elevated look and frames my face better.
So to find out why I'm obsessed with this $12 USD duo, continue reading my review for this week's "Editor's Pick" below.
WHAT IS IT: Sunnies Face Lifebrow Skinny Pencil and Grooming Gel
WHY IT'S WORTH THE HYPE: One thing I appreciate about this Philippines-based beauty brand is that it's cruelty-free, paraben-free and very affordable. Before using the Skinny Pencil, you'll need to warm the product up a bit for it to glide on easily. The product's precise tip allows you to create hair-like strokes, naturally framing your face and completing your overall look.
If you're looking to further enhance your brows, the Grooming Gel effortlessly shapes them thanks to its tree-shaped brush, allowing it to coat your brow hairs evenly. What's even better is that it's waterproof and smudge-proof, so you won't have to worry about smearing the product throughout the day.
WHERE YOU CAN FIND IT: For those based in The Philippines, you can purchase all Sunnies Face products at these locations. If you reside in China, you can shop the brand's items exclusively at TMALL Global and RED.
Share this article