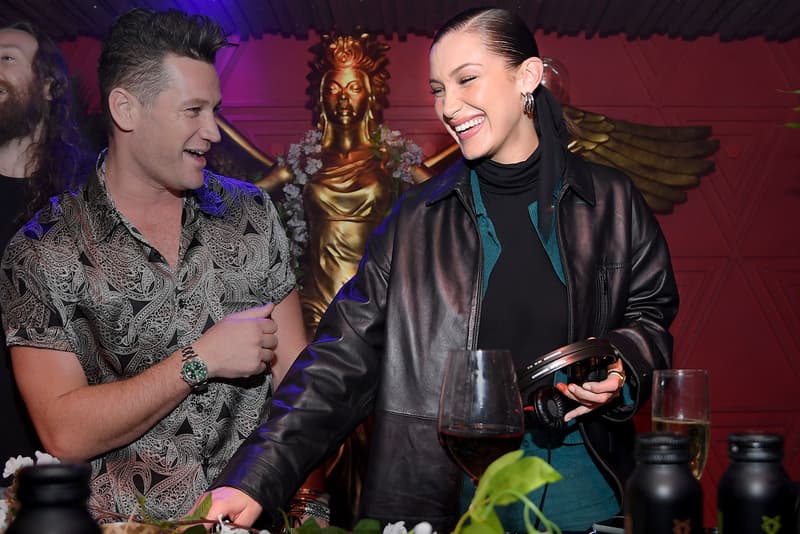 Fashion
Meet La Detresse: The Brand Bella Hadid Was Sporting This New York Fashion Week
Also loved by stars including Gigi Hadid and Winnie Harlow.
Meet La Detresse: The Brand Bella Hadid Was Sporting This New York Fashion Week
Also loved by stars including Gigi Hadid and Winnie Harlow.
If you've been following the latest news on New York Fashion Week, you might have noticed Bella Hadid wearing a new brand. A brand already frequently worn by the model as well as her sister Gigi and more celebrities like Winnie Harlow, La Detresse is the up and coming brand to look out for this year.
Founded by Hadid sister Alana and Emily Perlstein back in 2017, the Los Angeles-based label is best known for its denim jackets. Following its launch, the line has since expanded to more fashion categories like knitwear and jeans. Its latest collection "LA Stress" is a play on the brand's original name, paying homage to the east coast founders who are now based on the west side. Featuring a range of asymmetrical items like denim jackets, sweatshirts, hoodies and sweatpants, the lineup sports colors representative of the designers' Californian lifestyle.
Being a celebrity-favorite, "LA Stress" sold out in just two days after its drop, but an additional pre-order is now available at La Detresse's web store.
For more emerging fashion designers, check out the creatives to watch from Netflix's competition series Next in Fashion.
We discourage irresponsible and/or underage drinking. Drink responsibly and legally.
---
Share this article