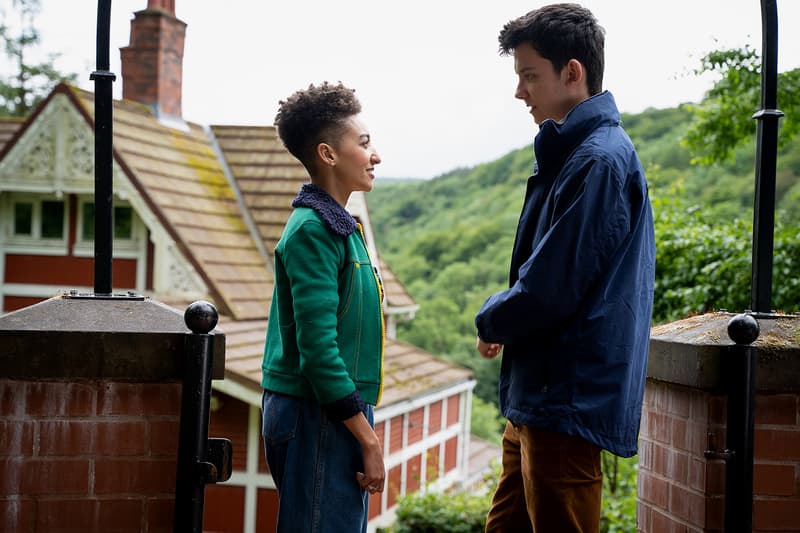 Film & TV
'Sex Education' Fans Will Soon Be Able to Rent Otis' House in the UK
"We're going to have to be very careful with who we invite to stay there."
'Sex Education' Fans Will Soon Be Able to Rent Otis' House in the UK
"We're going to have to be very careful with who we invite to stay there."
Good news Sex Education fans, you can soon rent Otis Milburn's (Asa Butterfield) house in the Wye Valley, UK. According to Insider, the owner of the house, Stuart Morgan, has received more than 3,000 rental requests since the start of the year after hiring a property manager.
The three-story house, AKA "The Chalet Symonds Yat East," boasts five bedrooms, three bathrooms, as well as the popular back porch that overlooks the stunning valley. Morgan said that renters will also be able to enjoy the new outdoor sauna. "The deck at the front is the most popular part — always has been even before Sex Education — it's been beautiful. And we're having an external sauna built at the moment, which will see people enjoy the viewpoint as well," Morgan told Insider.
However, Morgan has pointed out that he will be cautious during the selection process of who will get to stay at the house. "We have very good neighbors who we don't want to disturb, and yes, absolutely we're going to have to be very careful with who we invite to stay there and set certain parameters about behavior," he said.
If you and your friends want to re-live your favorite scenes from the Netflix show, you can register online and get notified when The Chalet becomes available. In the meantime, did you hear that Sex Education has been renewed for Season 3?
---
Share this article