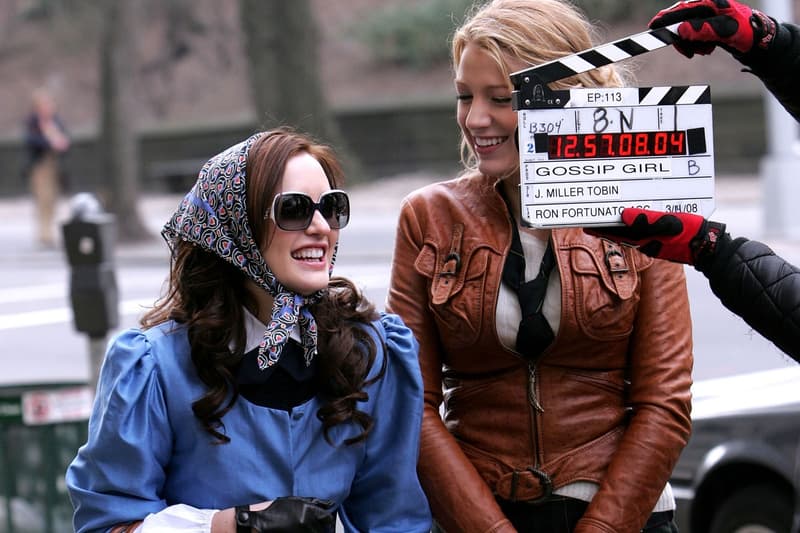 That Viral 'Gossip Girl' Meme, Explained
Quarantine humor has reached a new high.
If you use the internet at all, chances are your Instagram and Twitter feeds have been flooded with social media's new favorite meme starring Blair Waldorf and Serena Van Der Woodsen of Gossip Girl. The two-panel image features a photo of Serena atop and Blair on the bottom. A caption of S prompting Queen B with a question is followed by an anagram of the Gossip Girl logo spelled out in its signature rail-thin font.
The original meme showed Serena (Blake Lively) stating "I have to pee" and Blair (Leighton Meester) replying, "Go Piss Girl." The creator of the now-viral format remains unclear but since its inception, countless Gossip Girl fans and Photoshop aficionados alike have shared their own riffs with content ranging from timely (commenting on coronavirus) to absurd (some have gone so far as to pronounce the meme a 21st century take on Dadaism) to referential (Parasite serves as inspiration for one version). The fad even caught the eye of Lively herself — the actor re-posted an iteration of the meme commenting on the current health situation to her Instagram story.
Back in March, HBO Max confirmed a slew of cast members set to join its remake of the CW's original Gossip Girl. The anticipated continuation was previously announced to air sometime in 2020, an estimate that will likely err closer to 2021 now due to coronavirus-related limitations. In the meantime, scroll down for our favorite Gossip Girl memes getting us through quarantine.
This is testing what little sanity I have left pic.twitter.com/Sn6DzNKQuA

— hey BESTie.. (@baro_tokiyo) April 11, 2020
— dbs (@dbs_tweets) April 13, 2020
Made my own pic.twitter.com/CHTnpI2Jzb

— Rachel Sennott (@Rachel_Sennott) April 14, 2020
— mio (@spdrvrs) April 15, 2020
okay im done pic.twitter.com/qNlzgjy5HG

— shopgirl (@FierceMajeure) April 15, 2020
— toni? (@banditkabai) April 12, 2020
here is my contribution to the gossip girl memes, enjoy pic.twitter.com/ReManIREwO

— josie⁷ (@chrisp1ne) April 16, 2020
---
Share this article