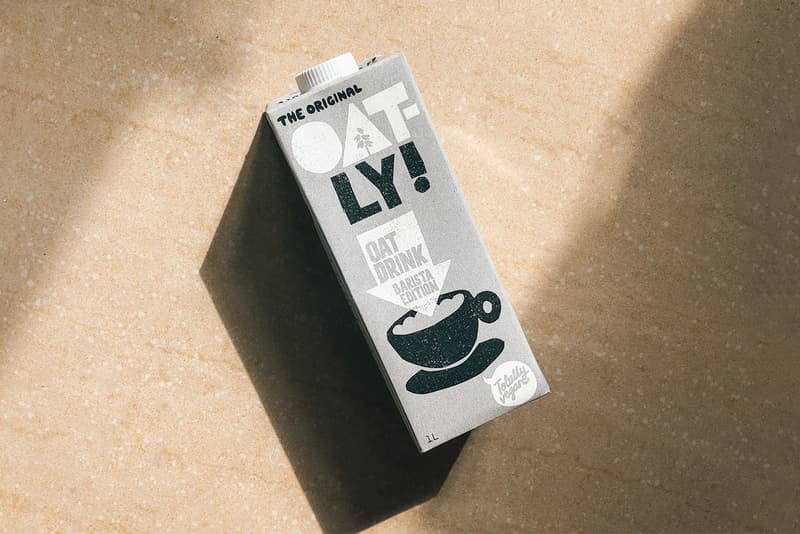 Food
I Only Drink My Coffee With This Specific Oat Milk Brand – Here's Why
Find out why our editor loves this non-dairy alternative.
I Only Drink My Coffee With This Specific Oat Milk Brand – Here's Why
Find out why our editor loves this non-dairy alternative.
Like most adolescents, I used to break out a lot and I was unaware that the cause of my acne was due to the consumption of dairy (on top of stress and hormones). However, as an ice cream lover and pizza fanatic, I didn't have the will power to completely cut dairy out of my diet. So I decided to switch the type of milk I was drinking daily because I'm someone who functions on lattes every morning.
I started with almond milk when it was all the rage but I only liked it on its own, and not with my coffee. Then came the rise of oat milk. When Hong Kong finally started offering the non-dairy alternative, I noticed the baristas at Starbucks were using a vegan brand called Oatly – specifically, the "Barista Edition."
To find out more about why I prefer oat milk now, read my review below.
WHAT IS IT: Oatly Oat Drink Barista Edition
WHY IT'S WORTH THE HYPE: For those who aren't aware, Oatly has actually been around for quite some time. The company was founded in 1990 in Sweden and now sells its products in more than 20 countries throughout North America, Europe and Asia.
One of the many things I love about Oatly is that it is vegan, plant-based and made from gluten-free oats sourced from farms across the U.S. and Canada. Due to the ongoing pandemic, I decided to start making my own lattes at home. However, the only version I could find at my local grocery store was the original blue edition that has a more watery consistency.
When I finally got my hands on the "Barista Edition" a few weeks ago, I could instantly tell the difference between the two. The grey carton has a creamier consistency that is almost identical to regular milk. Once added to your coffee, it doesn't separate or settle on the top of your drink like the original blue carton. However, I'm still a fan of its other variations on its own. Another thing I appreciate about Oatly's recipe is that it uses the natural sweetness of the oats as its sugar source. This doesn't make it taste as sweet in comparison to soy or almond milk.
WHERE YOU CAN FIND IT: The six-pack of 32-ounce cartons retails for $32 USD, which you can purchase online. You can also find individual cartons at your local supermarket.
Share this article