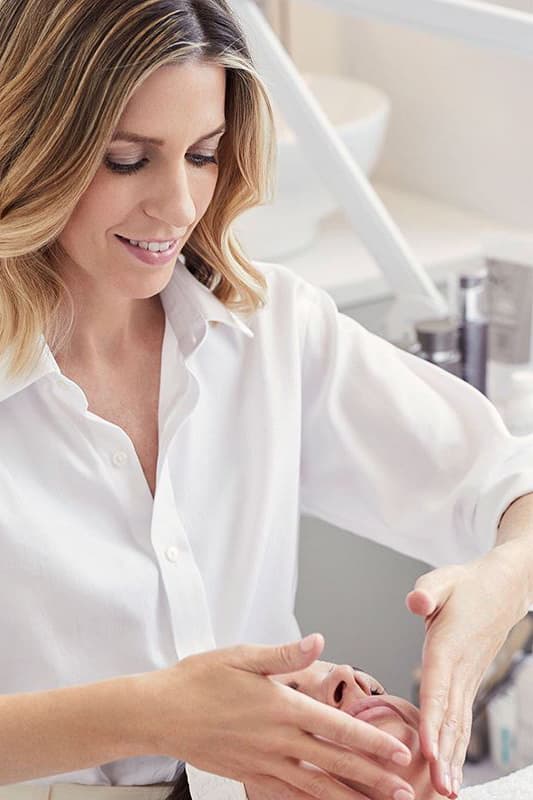 1 of 2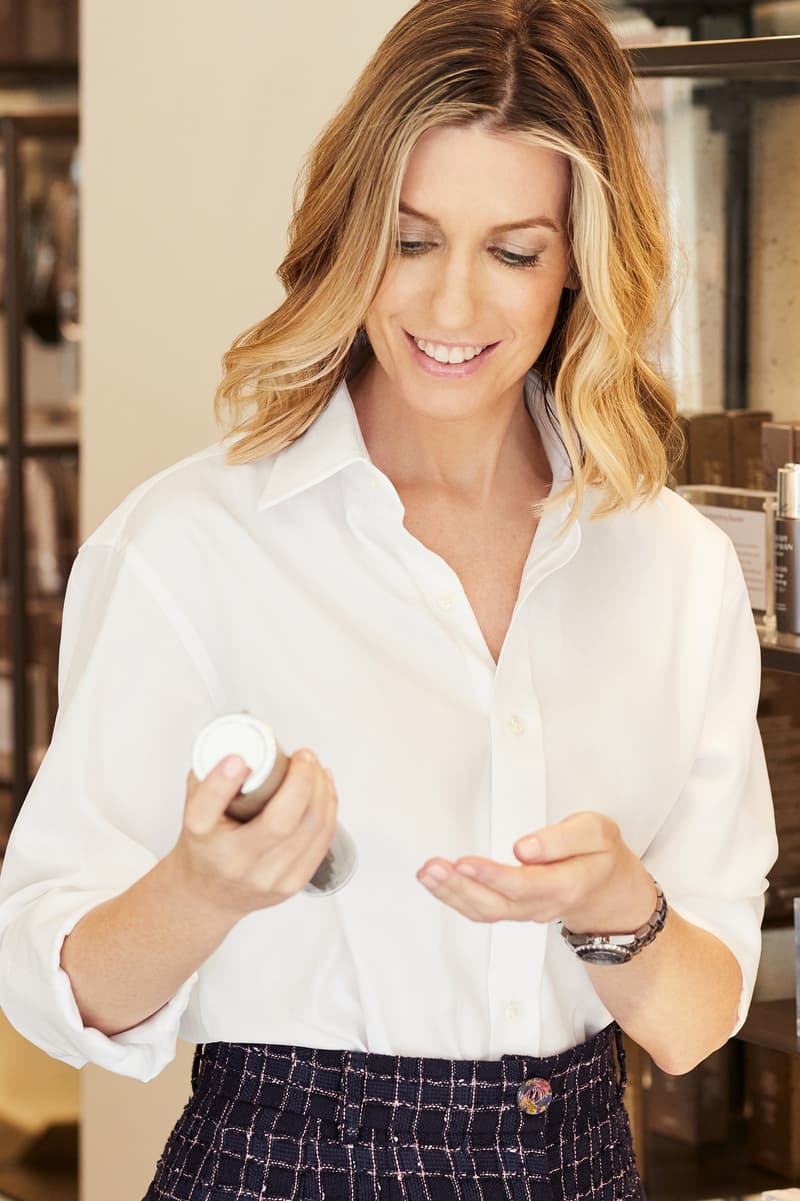 2 of 2
Beauty
Skincare Expert Sarah Chapman Shares Her Tips for Boosting Your Complexion During Self-Isolation
As well as how to create a facial experience at home.
Skincare Expert Sarah Chapman Shares Her Tips for Boosting Your Complexion During Self-Isolation
As well as how to create a facial experience at home.
If you've been wanting to give your complexion some extra TLC during these days at home, we've tapped Skinesis skincare expert Sarah Chapman for her best tips and tricks for maintaining healthy skin whilst self-isolating. Our complexion will be taking a hit as we are collectively spending more time indoors, but that doesn't mean you can't give your face the boost that it needs. We spoke to Sarah Chapman to learn all her best methods to give life to lacklustre skin, as well as how to create an at-home-facial experience and an inside look at some of her favorite products.
Keep reading below for all the best skincare tips, and let us know in the comments below what you're doing to keep your skin healthy.
What is the best way to maintain healthy skin while spending time indoors and at home?
With more time on our hands at the moment at home, we can use it as an opportunity for a little extra self care and treating our skin more than we usually would be able to.
My Skinesis formulas have always been based on my "From face to formula" philosophy, using the intelligence gathered in the clinic while working up-close with faces every day to create technical products that deliver results on many levels in the skin. In clinical facials we use products, technologies and expertly trained hands to create the best skin we can for each individual and Skinesis applies this expertise to create formulas and devices that deliver incredible results at home.
How would you create an at-home facial? What are the essentials? What are some key products that work for all types of skin?
Step 1 – Cleanse
This is the most important step. Cleansing removes the day's makeup and dirt and even better, double cleansing will help your products that follow to penetrate the dermis more easily. You should spend at least five minutes on this. My Pro-Hydro Mist Steamer will enhance the cleanse further and my Pro Pore Refiner can also be used to physically extract dirt and oil from the pores.
Step 2 – Exfoliate
Gently strip away dead skin cells with liquid exfoliation to brighten your complexion and enhance permeability. Face-friendly acids such as lactic acid, salicylic acid and mandelic acid are ideal for improving skin texture and tone. Acids can dissolve the glue bonds between dead cells on the surface gently releasing them and smoothing, brightening and de-ageing the complexion.
Step 3 – Mask
My 3D Moisture Infusion sheet mask is a great instant shot of hydration and soothing on tired, dehydrated, sensitive skin. Add a mask to focus on the eye contour, targeting all the critical areas around the eye – above the brow bone, eyelids, crow's feet and under the eye to help with de-puffing and brightening dark circles. Both can be used before the next step to help absorption.
Step 4 – Massage
Facial massage is the basis of my philosophy – you can use your knuckles (held in loose fists) and finger tips to roll, knead and tap life back into your skin. These movements boost the skin's vital supply of oxygen and nutrients for an immediate brightening, detoxifying and lifting effect, while also stimulating lymphatic drainage to minimise any puffiness. If you would rather this were done for you, the my Facialift tool is designed to mimic the effects of our award-winning massage techniques at home.
Step 5 – Moisturise
Lock in hydration and smooth your complexion with a high-performance moisturiser. Don't forget to focus on the eyes and neck and any areas exposed, a touch of oil on these areas will add a gentle glow.
What is the best way to keep skin hydrated?
Look out for ingredients in products such as Pentavitin®, Rose Water and hyaluronic acid, as these help retain moisture and hydrate the skin. My Intense Hydrating Booster is an intense, lightweight serum that locks in moisture with hyaluronic acid.
Make sure you also drink two litres of water everyday – another useful tip is to take omega oil supplements twice a day with your breakfast and dinner.
How did you first get into skincare?
I grew up in Norway and my Mum was never without huge pots of nourishing creams in our house to cope with the cold, harsh winter weather, we used a barrier cream which did not contain water so it could not freeze on the skin! I always remember layering on these creams morning and night – my first steps into skincare!
When it comes to diet, what are some ways to improve skin?
Diet has a huge effect on the skin, for example diets lacking in fats can lead to dry dehydrated and weak skin. It is important that if you have a low fat diet that you take supplements with essential fats such as omega oils, from fish or flax. Eating increased levels of oily fish such as tuna and salmon can also help.
Sugars can ultimately be very aging by leading to inflammation on the skin and glycation. This destroys cells and leads to long-term damage, so it is important to limit your sugar consumption – not because of breakouts and spots but due to inflammation and cell destruction. Coffee and caffeine have a similar trigger effect in the skin by false stimulation, and then upsetting the balance of the skin and body which leads to slow recovery and damage. Drinking water to keep hydration levels up can help the skin keep its glow and plumpness and help it to function well.
Share this article