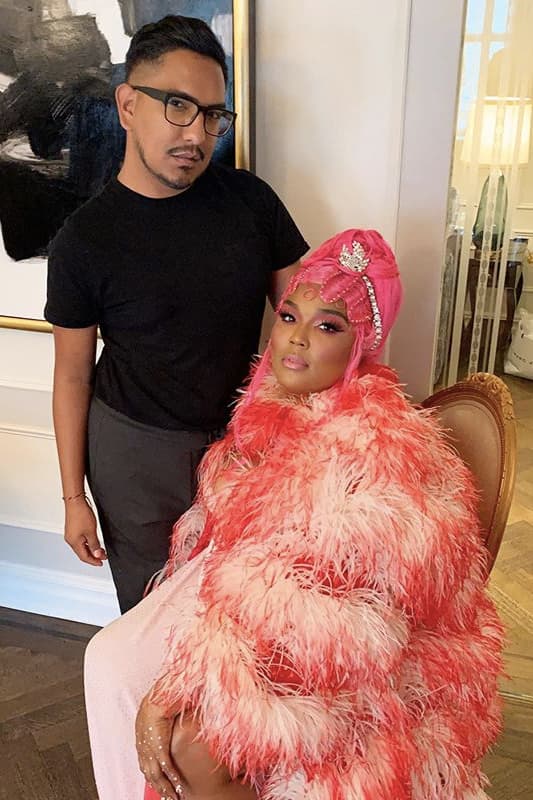 Alexx Mayo's Journey to Becoming a Makeup Artist
Lizzo's MUA talks holy grail products, favorite looks and more.
Beauty
Alexx Mayo's Journey to Becoming a Makeup Artist
Lizzo's MUA talks holy grail products, favorite looks and more.
Alexx Mayo has become one of the most well-known names in the beauty and makeup industry, working with a handful of celebrity clients and creating looks for Urban Decay. His work has been featured in titles including Rolling Stone, Glamour and Vogue, and he's not slowing down anytime soon.
Frequently working with Lizzo, Alexx Mayo has created some of the star's most memorable looks – including her iconic bright pink Met Gala glam. We had the chance to sit down with the makeup artist to learn more about his love for makeup, how he got started in the industry, as well as his holy grail products and an exclusive makeup look created for Hypebae.
Read our interview with Alexx Mayo below, and check out more of his work on Instagram.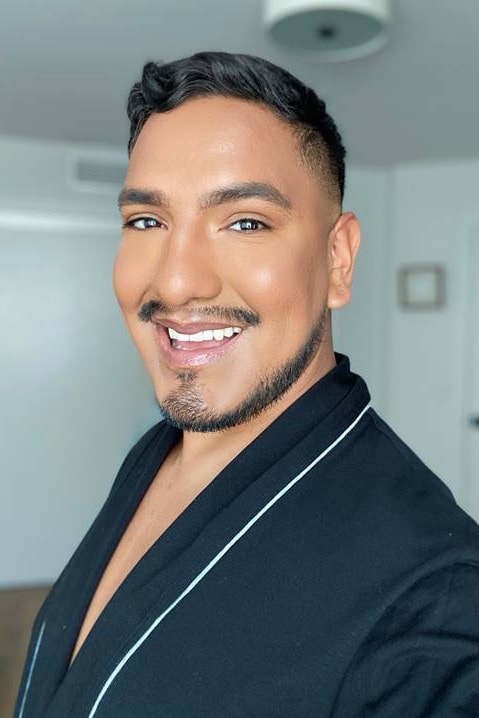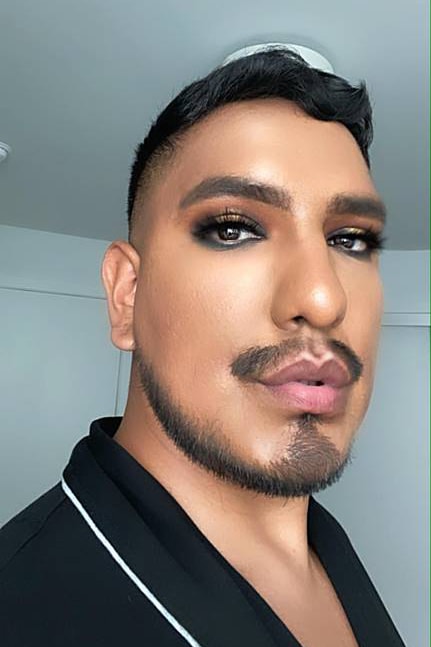 Alexx used Urban Decay NAKED Heat Palette & Urban Decay 24/7 pencils in "Perversion" and "Goldmine" to create this eye look
Where did your interest in makeup start?
I was in my early teens when I was first drawn to beauty and makeup. I was so intrigued by the transformation you can crete using makeup, as well as the confidence it gives. I started experimenting with makeup on myself around 14, using it as a way to express myself.
What did your journey to becoming a makeup artist look like?
I started by studying music videos and magazines. I always wanted to be a part of that glamorous world. I began using anyone who would let me put makeup on them as models, and I would help friends for school dances. Later I started working in retail where I really got first-hand experience doing makeup on other people. I eventually applied for a position in Los Angeles – I'm originally from Albuquerque, NM. I got the job and made the move. I began testing with local photographers and eventually developed a network of other creatives. Through this, I was connected to editorial and eventually celebrity clients.
Where do you find inspiration? What pushes you to create new and exciting looks?
I really like to take time to myself to enjoy nature and art. My curiosities have led me to explore so many magnificent places. I am inspired by culture, music, animals and insects. I could go on and on. With so many colors and textures in makeup, I often challenge myself to create from the heart and it is oftentimes very different than the last look I created.
Do you have a favorite look you've created with Urban Decay? Who has been your favorite person to work with?
Urban Decay's kaleidoscope of color range has really allowed my imagination to come to life. There have been so many looks I've created thus far but I really loved the glitter teal graphic liner look I did on Lizzo in Australia. It was such a simple yet bold statement that I was happy to see a lot of people recreate.
What are your "holy grail" products?
I simply couldn't live without Urban Decay's Primer Potion, All Nighter Setting Spray and Perversion 24/7 pencils. I never have to worry if my makeup is going to last or budge or smudge.
What is your advice to young creatives out there looking to pursue a career as a makeup artist?
Everyone's journey is different. People can always read passion. Stay inspired. Don't be afraid of being different.
If you could do anyone's makeup, who would it be?
I've had the privilege of working with some of my idols! I am genuinely excited to work with anyone with an open mind and anyone that has a love for the creative process.
Share this article