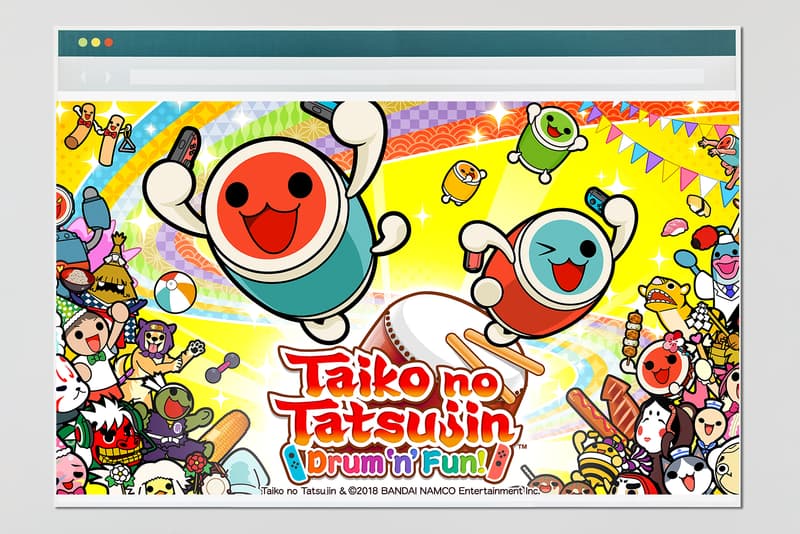 Tech
9 Easy Games You Can Play on Your Web Browser With Friends
From 'Super Mario Bros. 3' to 'Kirby's Adventure,' this list will spark nostalgia.
9 Easy Games You Can Play on Your Web Browser With Friends
From 'Super Mario Bros. 3' to 'Kirby's Adventure,' this list will spark nostalgia.
Whether or not you're one who invests a significant amount of time in video games like Animal Crossing or Fortnite, it never hurts to wind down by playing simpler games online. Being more beginner-friendly and accessible through any computer or mobile device, browser games can be used to pass the time or sometimes for bonding with friends virtually, especially during times of self-isolation. From shooting-based to online community-focused selections, we've put together a list of games you can try out when you're bored.
For all the '90s babies, this list will definitely spark nostalgia. The roster begins with Taiko no Tatsujin, Bandai's popular rhythm game often found in arcades. A Dark Room is for players who are more into building a storyline, while Google Chrome's Dinosaur Game is simple but an all-time favorite. To throw it back to the '00s, you can also launch an emulator in-browser to play Kirby's Adventure and Super Mario Bros. 3. 
Scroll down below to check out some of the easiest online browser games you can try out. While you're at it, read about some of the best games you can play on your phone or Nintendo Switch.
A popular Bandai Namco game ranked one of the bestsellers in Japan in 2019, Taiko no Tatsujin was first released in 2004 in arcades and various platforms such as PlayStation 2. For those unaware, the drumming game can be played through any web browser, allowing for multiplayer options where you can directly connect with a friend and compete for a high score.
Available as a mobile app as well as a browser game, Slither.io is an upgraded version of the classic Snake game. The main objective is to control your worm to consumer smaller worms and pellets to grow into the largest and longest within the session. Being a multiplayer game, you'll be able to play with a large number of opponents simultaneously.
Developed by Google as a clever Easter Egg to help users wait when their Internet is down, the Dino Game is probably one of the most basic games possible. All you need to do is use keyboard controls to dodge obstacles while running infinitely to reach the highest score, until your Internet starts working again.
Designed differently from many games today, A Dark Room is a text-based role-playing game – you won't find any visuals throughout the entire plot. The story begins with the player waking up in a cold, dark room, obtaining abilities and resources, interacting with strangers and further exploring the world.
A now-popular video game available on consoles such as the Nintendo Switch and Xbox, Celeste Classic actually began with web browsers as its main platform. Players control a girl named Madeline in her journey up Celeste Mountain by dodging obstacles and advancing to the next level.
Developed in 1993, Kirby has long been a fan-favorite character through its many series over the past two decades, with versions available on Game Boy, Nintendo 3DS and more. Kirby's Adventure initially arrived in 2002 for the Game Boy Advance, offering multiplayer support. The classic game is now available to play in-browser.
Super Mario Bros. 3 is a two-dimensional, side-scrolling game with one objective: save Princess Toadstool from Bowser. This popular, retro game is perfect for those who are tired of intense games and looking for one with simpler and easier control.
Released relatively recently in 2017, Surviv.io is a battle royale game, but in a two-dimensional format. Players play against one another on a large map, looking for weapons and supplies that will help them win as the last one standing. Just like any other battle royale games like PUBG, Surviv.io offers four-player team modes as well as solo sessions.
Just like Surviv.io, Krunker.io is a much simpler version of first-person shooting games, such as Counter-Strike or Overwatch. The main objective is to shoot and kill other players to win the game by obtaining the most points. Krunker.io arrives in a range of game modes, including "Free-for-All" and "Team Deathmatch."
Share this article