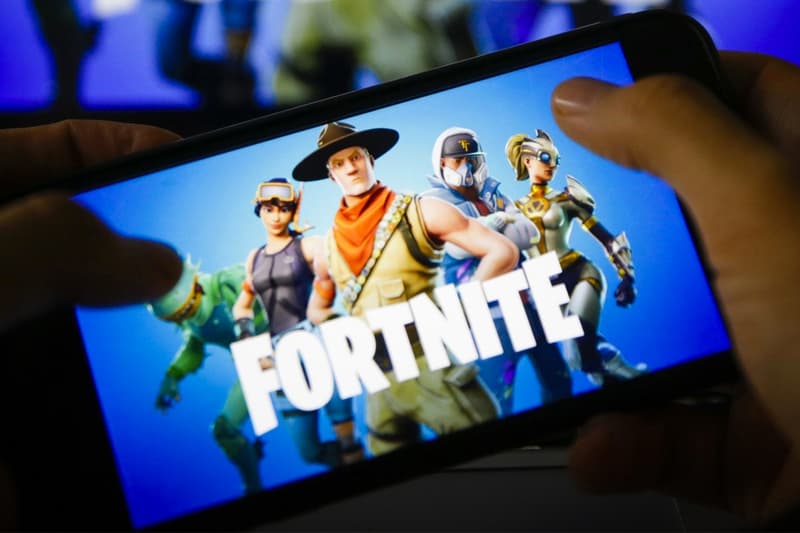 Tech
13 Video Games You Can Play on Your Mobile Phone or Nintendo Switch
No additional equipment needed.
13 Video Games You Can Play on Your Mobile Phone or Nintendo Switch
No additional equipment needed.
From PC builds to peripherals, video gaming can be quite daunting to get into if your computer doesn't already have the required specs for certain games. However, with the development of mobile apps and user-friendly consoles such as the Nintendo Switch, more and more games are becoming available for players who don't have access to such equipment. For those who are thinking of getting into gaming, we've put together a list of accessible options you can try out on the Switch or your phone before investing in any technical equipment.
Some of the most recent releases include the popular Animal Crossing: New Horizons, as well as Sky: Children of The Light, a community-based sandbox game with a dreamy aesthetic and exceptional visuals. For those interested in games with clearer objectives, consider Pokémon Masters or Pokémon Sword & Shield to become the League Champion, or engage in more strategical activities through Riot Games' Teamfight Tactics or Clash of Clans. Other gamer-favorite options include battle royale shooter games such as Fortnite and PlayerUnknown's Battlegrounds, and races like Mario Kart Tour and Asphalt 9: Legends.
Scroll down to check out some of the best video games you can play at home on your phone or Switch. While you are here, read about what it's like to enter the gaming world as a woman.
SOCIAL SIMULATION/SANDBOX
Sky: Children of The Light
Available on: iOS, Android, Nintendo Switch (coming soon).
First released on iOS in 2019, Sky: Children of The Light is one of the latest creations from thatgamecompany. By flying using a magical cape, players are able to navigate through an imaginary kingdom with seven unique realms, each themed around a certain stage of life. There is no specific objective to the game, although players can obtain lost stars or items such as musical instruments or accessories. Having won Mobile Game of the Year at the SXSW Gaming Awards, Sky is known for its smooth visuals and exceptional sound that add to the game's aesthetic. While the game is currently available on mobile devices only, a Nintendo Switch version is expected to release later this year.
Animal Crossing: New Horizons
Available on: Nintendo Switch.
Ever since its release in March, Animal Crossing: New Horizons has broken sales records for Nintendo, becoming one of the most popular games of 2020. A community-based and sandbox game, ACNH allows players to customize their own islands, outfits, hairstyles and more while visiting each other for virtual hangouts or to buy and sell turnips. There is a plethora of activities to enjoy in-game, from fishing and catching insects to planting flowers and crafting DIY goods.
Animal Crossing: Pocket Camp
Available on: iOS, Android.
A mobile version of the popular game, Animal Crossing: Pocket Camp is centered around building a campsite that neighboring animal characters can visit. Just like ACNH, players can connect with friends or strangers and can personalize their avatar's look and space by shopping at an in-game marketplace.
Minecraft
Available on: PC, Nintendo Switch, iOS, Android.
Developed by Mojang, Minecraft is a sandbox game that has been around since 2009. Reaching 112 million monthly active players by 2019, the game allows plenty of room for creativity in its 3D world through crafting tools and building structures by extracting raw materials. Amid the coronavirus crisis, numerous players have been using Minecraft to host events, including virtual graduation ceremonies to replace ones that have been canceled IRL.
Stardew Valley
Available on: Nintendo Switch, iOS, Android.
Initially released for Microsoft Windows in 2016, Stardew Valley has gained popularity as an open-ended game where players can engage in activities like growing crops, raising livestock and crafting items. Following the story of the main character who takes over their late grandfather's farm, the game allows interactions with non-player characters (NPC) as well as other players online.
RPG
Pokémon Masters 
Available on: iOS, Android.
With the main goal to become the Champion of the Pokémon Masters League, players are required to engage in battles and collect badges on the Island of Pasio in Pokémon Masters. Led by Pikachu, the main partner Pokémon, each battle is held in teams of three, while NPCs Brock, Misty and Rosa act as guides along the way.
Pokémon Sword & Shield
Available on: Nintendo Switch.
Following the journey of a young Pokémon trainer who aspires to become the League Champion, Pokémon Sword & Shield focuses on the main objective of dethroning the current Champion, Leon. In addition to the original characters, the game introduces 81 new Pokémon species as well as 13 adapted versions of pre-existing ones. This game can be synced to Pokémon HOME, an online storage cloud available on mobile devices for saving Pokémon.
STRATEGY
Teamfight Tactics
Available on: PC, iOS, Android.
Developed by Riot Games, Teamfight Tactics (also known as TFT) takes place in the universe of League of Legends. In each round, players compete online against seven other opponents by strategizing and building a team to become the last one standing. The game consists of short battles between the players or with computer-controlled creatures. By gathering gold each round, each player can purchase experience points or new champions to add to their build with effective combinations for added synergy and power.
Clash of Clans
Available on: iOS, Android.
Set in a fantasy world, players of Clash of Clans lead and build a village using resources — gold, elixir and dark elixir — obtained from battling other opponents. Players can also join forces to build clans of fifty people to fight in Clan Wars or to interact by chatting or donating and receiving troops. By reaching higher levels, more resources and builders become available to help create the ultimate clan.
BATTLE ROYALE/SHOOTER
Fortnite
Available on: PC, Nintendo Switch, iOS, Android.
Released by Epic Games in 2017, Fortnite arrives in three game modes – Save The World, Battle Royale and Creative. In Battle Royale, the most popular mode, up to 100 gamers land on an island to fight against each other in solo, duos or squads by picking up weapons and building forts to become the last one standing. Save The World involves four players completing various missions and fighting against "husks" while collecting resources, saving other survivors and obtaining equipment, while Creative is a sandbox mode where gamers have the freedom to engage in any possible activity on an island.
PlayerUnknown's Battlegrounds (PUBG)
Available on: PC, iOS, Android.
In online multiplayer game PUBG, up to 100 players engage in a deathmatch where they fight to remain the last one standing. With the choice of playing solo, duo or in groups of four, each match begins with parachuting onto one of the four available maps. By landing at a spot of their choice, players can pick up weapons and vehicles as the map shrinks down every few minutes towards a random location. Unlike Fortnite, PUBG does not involve building forts using wood and bricks.
RACING
Mario Kart Tour
Available on: iOS, Android.
The 14th installment of the classic Mario Kart series, this Nintendo game is built on a point-based system, unlike previous versions which were all about reaching the finish line first. With four options of speed, including leisurely, fast, very fast and too fast, the game follows a tours format and features two-week long games named after cities in the real world.
Asphalt 9: Legends
Available on: PC, Nintendo Switch, iOS, Android.
A classic car racing game, Asphalt features a total of 89 cars that players can choose from, starting with low-class options. Through obtaining stars, new cars can be unlocked and customized with the editor feature. Available in three modes, Career, Multiplayer and Events, players can either play alone or against online opponents in real time.
---
Share this article