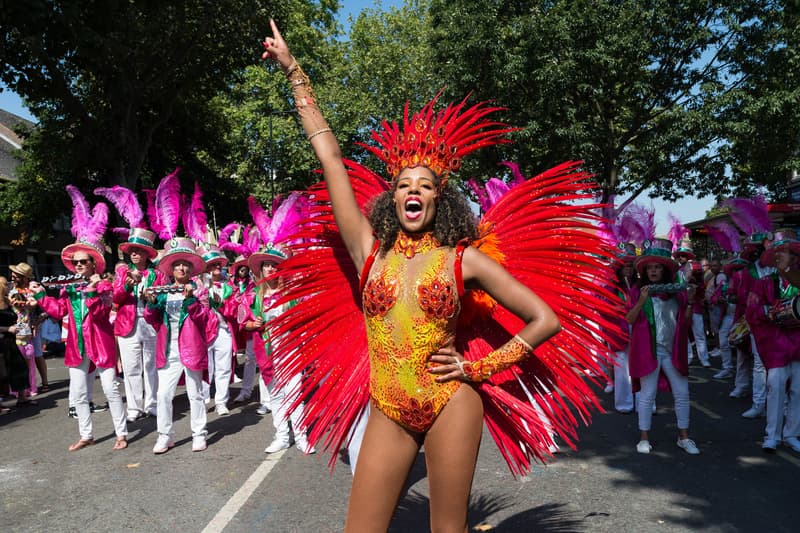 Culture
London's Notting Hill Carnival Has Been Cancelled for the First Time in History
"We hope we will bring the carnival spirit to people from the safety of their homes."
London's Notting Hill Carnival Has Been Cancelled for the First Time in History
"We hope we will bring the carnival spirit to people from the safety of their homes."
Today, the decision to cancel London's iconic Notting Hill Carnival was made by organizers after it was accepted that the event could not be held safely due to the ongoing coronavirus pandemic. The event is Europe's biggest street festival, and is usually attended by more than two million people over a long weekend in August.
"Notting Hill Carnival was founded to bring people together during trying times, and we intend to continue that legacy. We are working towards an alternate NHC 2020 that we hope will bring the carnival spirit to people from the safety of their homes, and make them feel connected and engaged," said Notting Hill Carnival Ltd regarding the decision, also adding that the decision had been made following "lengthy consultations with our strategic partners and our advisory council".
It remains to see whether the iconic London event will become a virtual experience this year, or if we'll have to wait another year to experience the Notting Hill Carnival.
Share this article