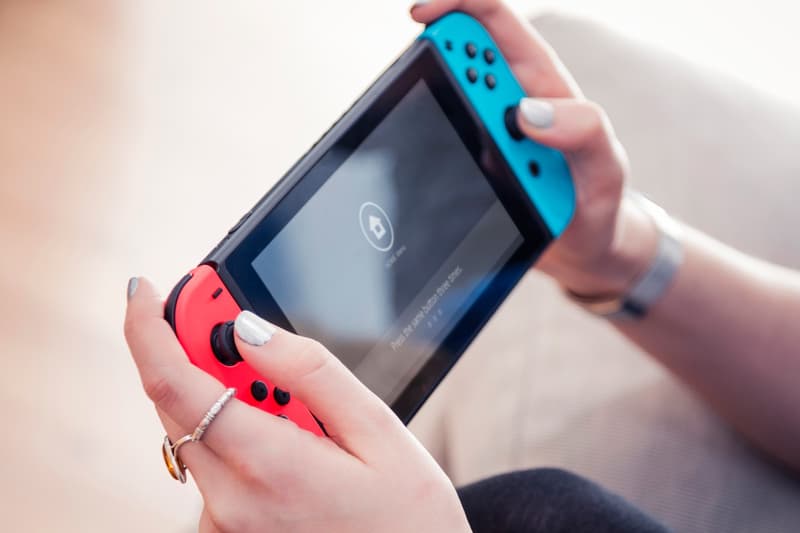 All the Nintendo Switch Games Releasing in May
Beyond 'Animal Crossing.'
As Animal Crossing: New Horizons becomes a favorite quarantine past-time for many, Nintendo Switch is gearing up to release a variety of new video games throughout the month of May.
Novel releases as well as updates on old favorites are included in this month's lineup. If you are looking to tend to an entirely different kind of island, Island Saver is an eco-conscious game in which players collect plastic waste and save a tropical jungle. The premise of Golf With Your Friends is just what it seems — players can choose from 9 different multi-player courses ready for virtual competitions. In the oddly titled, Buildings Have Feelings Too!, players can create and manage their own cities, taking into consideration necessary businesses and industries.
Also releasing are role-playing combat games Xenoblade Chronicles Definitive Edition, Minecraft Dungeons, set in a dungeon filled with treasure, traps and monsters, and anticipated mountain biking simulator Lonely Mountains: Downhill.
Scroll down for a list of all the Nintendo Switch games releasing in May.
Nintendo Switch – May 2020 Game Releases

911 Operator Deluxe Edition – May 1

Gun Crazy – May 1

Swapperoo – May 1

Arcade Spirits – May 5

MotoGP 20 – May 5

Tonight We Riot – May 5

The Bullet: Time of Revenge – May 7

Fledgling Heroes – May 7

Gerritory – May 7

Infinite – Beyond the Mind – May 7

Jay and Silent Bob: Mall Brawl – May 7
Lonely Mountains: Downhill - May 7

Relic Hunters Zero: Remix – May 7

Void Bastards – May 7

Dark Burial – May 8

Feathery Ears – May 8

Fury Unleashed – May 8

Megabyte Punch – May 8

Stone – May 8 -

SuperMash – May 8

Highrise Heroes: Word Challenge – May 9

Buildings Have Feelings Too! – Available May 12

Jet Lancer – May 12

Island Saver – May 13
Best Friend Forever - May 14

TT Isle of Man Ride on the Edge 2 – May 14

Dungeon of the Endless – May 15

Hatsune Miku: Project DIVA Mega Mix – May 15

Golf with Your Friends – May 19

The Wonderful 101: Remastered – May 19

Monster Prom: XXL – May 21

The Persistence – May 21
Minecraft Dungeons - May 26

Oddworld: Stranger's Wrath – May 26
Ninjala - May 27

Synaptic Drive – May 28

Turmoil – May 28

Adam's Venture: Origins – May 29

BioShock: The Collection – May 29
Borderlands Legendary Collection - May 29

XCOM 2 Collection –  May 29
Xenoblade Chronicles Definitive Edition - May 29

Is It Wrong to Try to Pick Up Girls in A Dungeon: Infinite Combat – May 31
Share this article