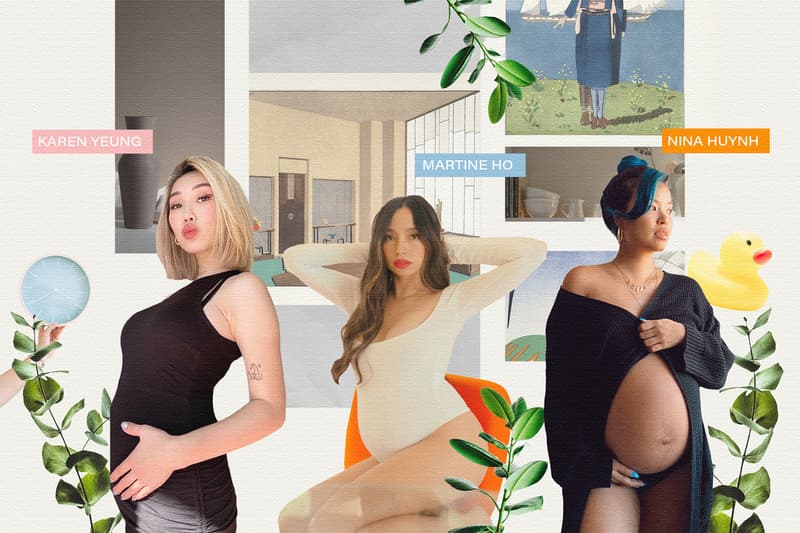 Health
3 New Mothers on Being Pregnant in the Time of Coronavirus
Karen Yeung, Martine Ho and Nina Huynh share their personal stories.
3 New Mothers on Being Pregnant in the Time of Coronavirus
Karen Yeung, Martine Ho and Nina Huynh share their personal stories.
Pregnancy is a life-changing experience, and an incredibly special time especially for first-time mothers. However, no one can ever be fully prepared to give birth to another human being amid a global pandemic. Motherhood is one of many commendable and fulfilling jobs any woman could ever do, and caring for a newborn is surely not an easy task. If you're currently expecting or you've recently given birth, rest assured you are not alone in this process. In honor of Mother's Day (May 10), we spoke with three influential women – Sunnies Face's Martine Ho and content creators Karen Yeung and Nina Huynh – about their journey of being pregnant during this difficult time.
Read on to find out how the new moms have been taking care of their mental health and overcoming challenges in the time of coronavirus.
While you're here, check out these last-minute Mother's Day gift ideas.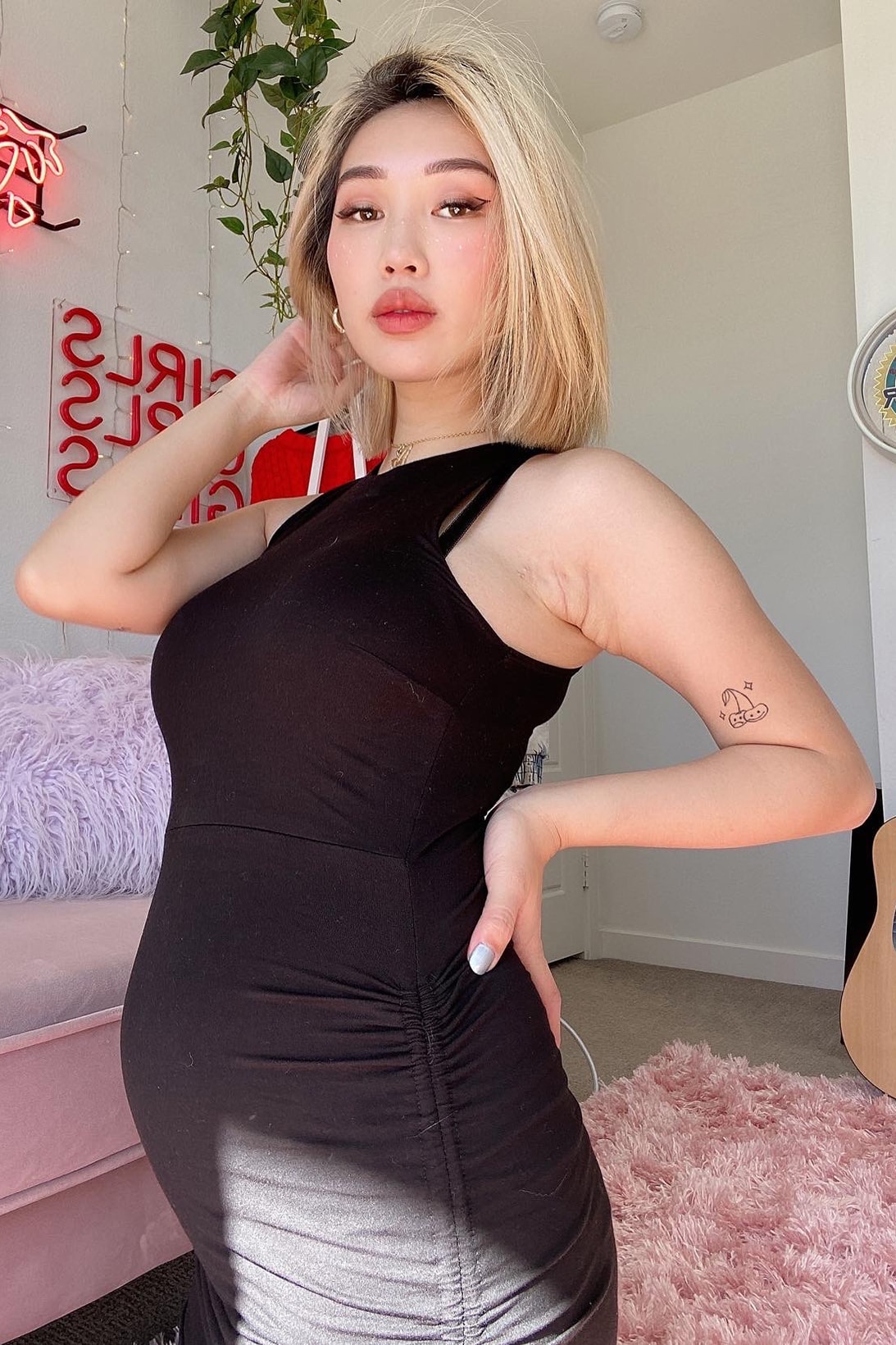 First of all, congratulations to Nina on the birth of your new baby boy! Karen and Martine, how far along are you and when are you expecting?
KY: I'm 24 weeks along and I'm expecting on August 15.
MH: I'm 35 weeks along and my due date is whenever she decides to pop out.
What went through your mind when COVID-19 was declared a pandemic in March?
KY: I honestly didn't know what to think. I was in a state of shock and I think a lot of us were. After the initial wave of shock, I briefly felt sadness. I couldn't believe that I was going to be bringing my baby girl into a world that wasn't what we originally hoped for. However, I also learned to understand that timing isn't perfect and this family is what I've always wanted.
MH: Like many others, I went through several stages of panic, anxiety and grief. Eventually, I found some form of acceptance and hope for the future.
NH: I'll be honest, I didn't take it very seriously when everyone first started talking about the situation. It was probably because of the mass hysteria and toilet paper hoarding that I failed to see how dangerous COVID-19 is. It was only during this one moment where I sat down and watched a video about the importance of flattening the curve that I understood the severity of it all. Taking action to contain the pandemic wasn't about protecting myself, it was about all of us doing our part to protect the vulnerable populations in our community. However, there is no way I could have imagined a reality where we would have to stay indoors 99 percent of the time, line up to go grocery shopping and maintain our distance from everyone while being outside. It really is an unprecedented time in our shared history.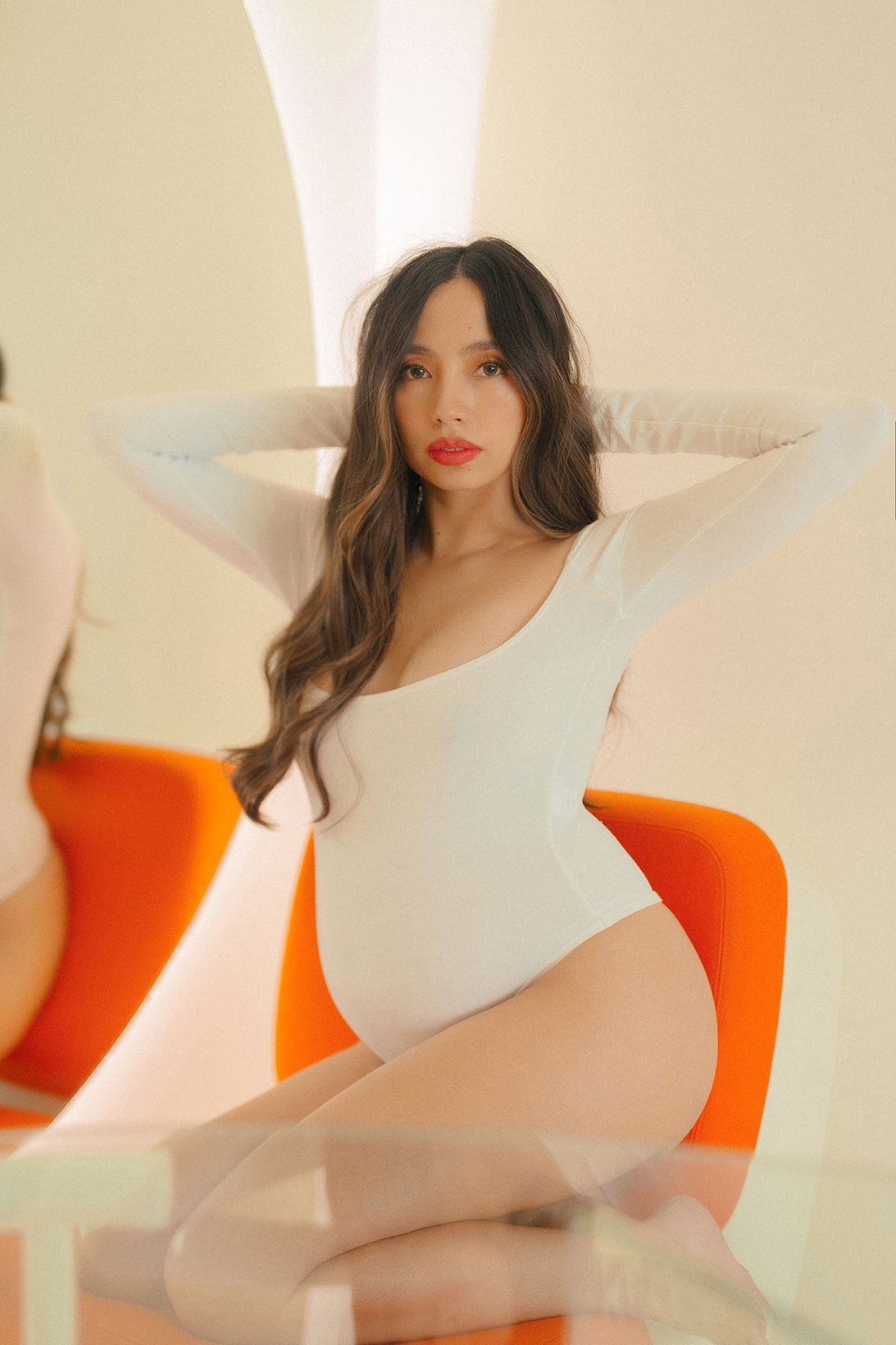 What were some activities you were looking forward to doing during your pregnancy? How have your plans changed due to the pandemic?
KY: I was looking forward to going to the beach. Instead, I've been visiting my beach in Animal Crossing since the pandemic. I'm really grateful that my life hasn't been impacted too greatly, so my plans haven't had to change too much. I'm just counting down the days until we finally get to meet our baby girl.
MH: Just experiencing the feelings and sensations of growing a human has been really amazing. I know every woman will respond to being pregnant differently, but I feel very fortunate that this pregnancy has been kind to my mind and body and has given me a lot of joy and things to be thankful for. It could be the pregnancy hormones talking as I'm not normally so emotional, but it's been a welcoming change. I fully planned on giving birth in Manila but that changed pretty quickly due to the pandemic. Australia has done exceptionally well handling this global crisis and I'm very lucky to have the privilege of giving birth here.
NH: By March, I was already in my third trimester and just recently returned from my babymoon in Miami. Being self-employed, I never really qualified to go on maternity leave, so I had previously decided that during my pregnancy, I would try and stop working to give myself time to prepare for our baby's arrival. We were kind of lucky due to the fact that we were already moving into our nesting phase as orders were being made to stay inside. However, prior to social distancing, we were swimming almost every day. It is a really great exercise while being pregnant, so that made it a bit difficult for me to get in my much needed daily exercise. I also had a chiropractor and prenatal massage appointments lined up that ended up getting canceled. The pandemic definitely made relaxation and exercise a bit of a challenge.
Karen and Martine, what are some challenges you're facing being pregnant while social distancing?
KY: In a way, social distancing has been good for my pregnancy. I don't have strangers touching my belly anymore. The biggest challenge is not being able to see family or friends while I'm pregnant. I know they want to visit and check in on the progress, but they'll just have to meet her when she's out in the world.
MH: I miss my family in Manila very much. They are a huge support system for me and I have accepted that they won't physically be present for the birth, but they are definitely emotionally supporting me through all of this.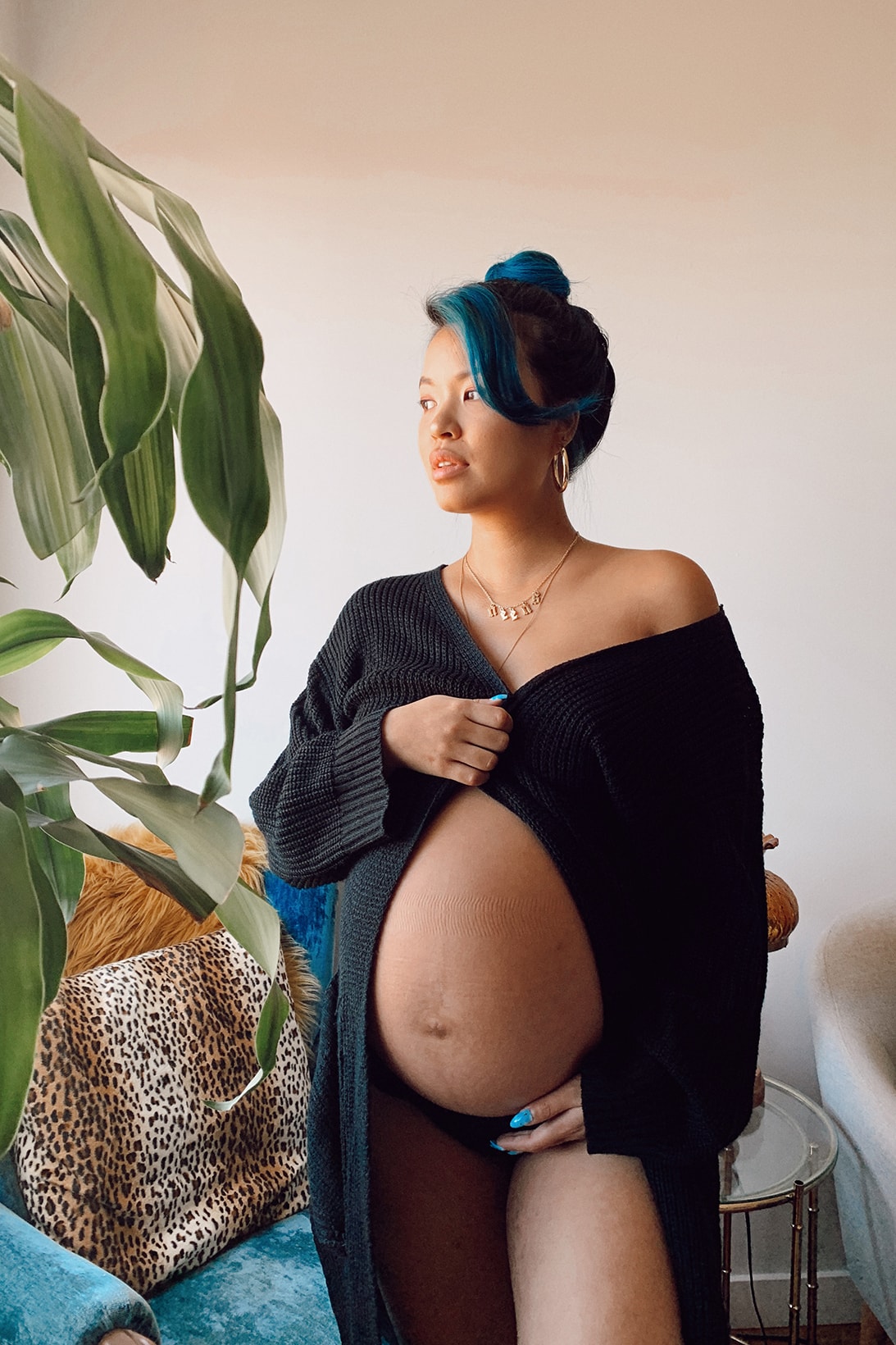 Nina, did you face any challenges while you were pregnant? How has it been taking care of a newborn at home when social distancing orders are in place?
NH: Aside from the challenges I faced in trying to exercise and relax during my last trimester, I also found it a bit difficult to eat properly. I typically don't eat super well but being pregnant, I worked really hard to get my protein and veggies in. However, due to the limit on how often we were allowed to go to the grocery store, I found it difficult to bulk buy fresh food to maintain my healthy diet. I also had to start attending my midwife appointments alone because my partner was no longer able to join me due to social distancing.
As for taking care of a newborn under these conditions, it has been a bit difficult because we aren't able to have friends and family come over and share this beautiful time with us, as well as offer help around the house. Although one thing I will note is how weirdly nice it was to deliver my baby in the hospital. I know that sounds weird because everyone is trying to avoid hospitals right now, myself included, but being surrounded by other people like our midwives, doula, nurses and doctors gave me a sense of normalcy that I hadn't felt in a long time.
What are some safety and health precautions you have been taking at home?
KY: I definitely have been washing my hands longer than before. We always wear face masks and wear gloves outside, and we've been disinfecting the surfaces in our house more often.
MH: The global standard – the rigorous hand washing and sanitizing, followed by hand cream because hello reptilian skin hands. I've also been mindful of not touching my face.
NH: Trying to protect your newborn from germs is a task and a half outside of a pandemic, so it's definitely been a concern of ours during this time. We obviously have been practicing social distancing and proper hand washing every time we leave the house. However, my partner normally runs errands alone so that we can limit our time outdoors. We have also been taking care of and nourishing our bodies in an effort to prioritize our health, not just for ourselves, but for our baby. Life isn't too different from what I would assume the first few weeks with a newborn would be like, I am pretty much just at home all day tending to our baby's needs and soaking up all his newborn cuteness.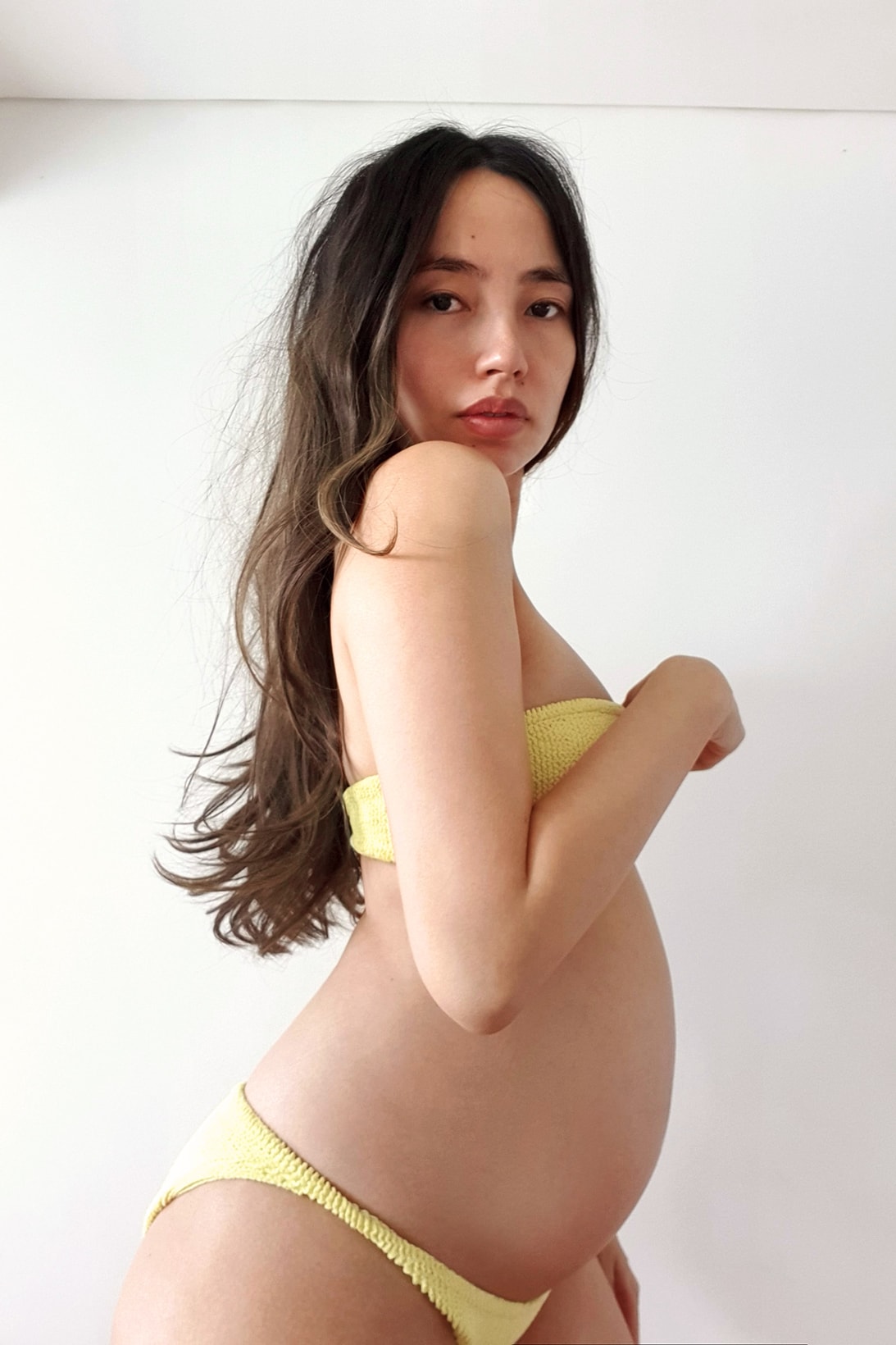 What has your daily routine been like since the beginning of quarantine?
KY: The work hasn't stopped during quarantine. I launched a jewelry collection for my brand UMO and I'm currently developing a beauty line for skincare and makeup. I usually have a few calls and digital meetings throughout the day. I'll film something for my YouTube channel maybe once every three days. The daily routine has been a lot more focused at home now that we don't have any distractions from the outside world. It's an interesting mix of being productive, but I do miss everyone.
MH: I wake up, make some tea and have breakfast. I then do a morning Zoom yoga session with my instructor Aimee in Manila – she's been such a game-changer for those lovely body aches you get in the third trimester. Afterward, it's on to to a full day of what seems to be back to back Zoom calls. I go for a walk to the grocery store with my husband after work and we make a nice meal at home. In the evenings, we watch TV and on mindless nights we play Plants vs. Zombies in bed while watching The Nanny or House reruns. It's mundane, but it's been perfect for me.
NH: Every day is quite different. There were some days while I was pregnant that I did work quite a bit and I actually found it super productive because my mind wasn't constantly racing about all the errands I had to do. It was kind of nice for me to just hole up and take care of things I had been putting off for a while. I cooked a lot more than usual, and the meals got more and more elaborate as time progressed. I also just took the time to do nothing and relax. I just did whatever I felt like doing when I woke up. Now with a newborn, my day revolves around when he eats and sleeps. So my daily routine mostly just consists of naps, feeds and constant googling if everything is normal with our new baby.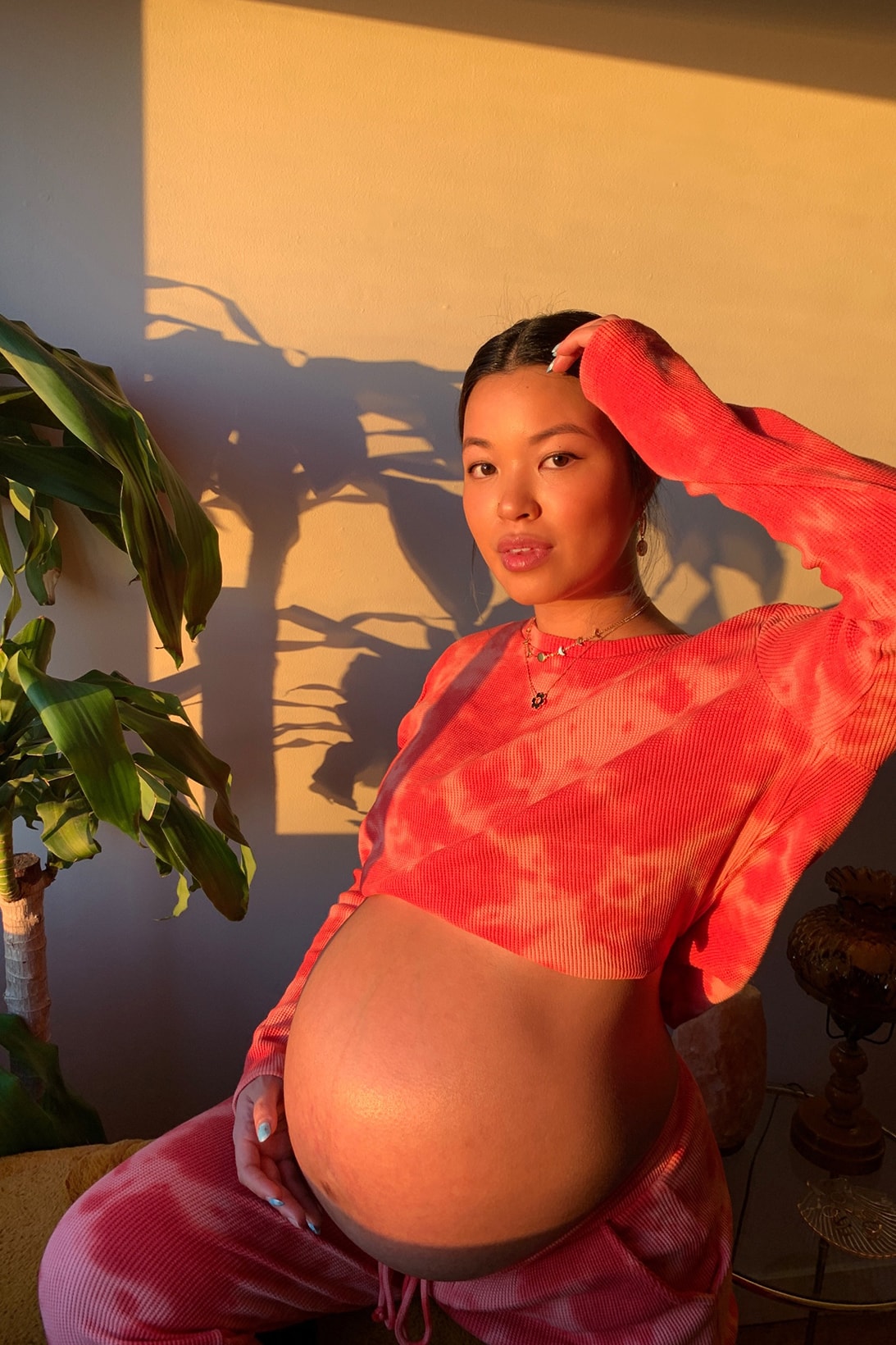 How have you been taking care of your mental health during this time?
KY: I make sure to speak to my friends and family every day. We're not in this alone, even though it can sometimes feel that way. Call your sister. Call your cousin. Call your mom. Call someone. It helps a lot.
MH: Work has been an amazing outlet for me. I can pour a lot of energy into it, and it gives me a sense of purpose and structure every day.
NH: By allowing myself the space to do whatever and whenever. I have actually been feeling really great mentally. I am typically so hard on myself because I never feel like I am doing enough even though I am constantly working and on the move. For me to be able to tell myself that just surviving is enough has been huge. There has been so much talk about using this quarantine time to be super productive, but that is so harmful to so many people's mental health because this time is affecting everyone so differently. That added pressure to be doing more is totally unnecessary. More so than ever before, I've found it super important to not compare my life, coping mechanisms and productivity to what I see on social media.
Despite what's going on in the world, what is keeping you hopeful these days?
KY: The little kicks that I feel from my baby girl. I know she's ready for this world, but I'm not sure if the world is ready for her yet.
MH: Dreaming about meeting my baby girl and getting to spend so much quality time with her and my husband, Cliff.
NH: It's so cheesy, but our little bean gives me so much hope. There is so much uncertainty in the world right now and so much that I can't control. However, what I can do is focus on what makes me happy and what makes me feel human. Every time I look at our baby, it reminds me of what's really important. I never could have imagined that I would have a baby during a pandemic, but I kind of feel like one of the lucky ones because our baby has given me so much to look forward to during these trying times.
Composite Imagery

Yuri Hong/Hypebae
Share this article