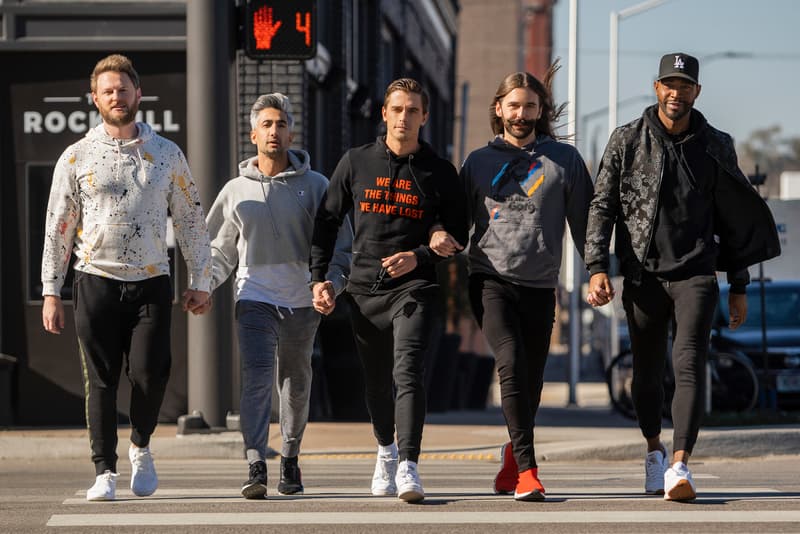 Film & TV
Drop Everything, a New Season of 'Queer Eye' Is Coming
The Fab Five are returning sooner than you think.
Drop Everything, a New Season of 'Queer Eye' Is Coming
The Fab Five are returning sooner than you think.
Yes, you read that right. Netflix's hit show Queer Eye is returning to the streaming platform for its fifth season, taking place in Philadelphia. Not only are Antoni, Jonathan, Karamo, Bobby and Tan taking on a new city, the season will also feature 10 episodes – making it the longest season thus far.
"This Gayflower couldn't hit land soon enough! Who's ready for the season of brotherly love?!?! Grab your oars and an absorbent box of tissues because Queer Eye Season 5 is arriving in Philly, June 5th," announced Netflix on Twitter. Antoni Porowski also revealed that the new season would be different from the previous. "With Philly, we do have a lot more downtown stories and you kind of get to speak to that experience. And with cities like that, there's always an incredible amount of diversity, so there are very different stories and perspectives not only culturally but also age-wise," he said in an interview with Entertainment Weekly.
Get ready as Queer Eye: Season 5 is coming to Netflix on June 5.
This Gayflower couldn't hit land soon enough! ⚓️ Who's ready for the season of brotherly love?!?! Grab your oars and an absorbent box of tissues because Queer Eye Season 5 is arriving in Philly, June 5th! #QE5 ✨??

P.S. With 10 EPISODES, this is our BIGGEST season yet ?? pic.twitter.com/sxls6HQDmM

— Queer Eye (@QueerEye) May 14, 2020
The fab 5 are back June 5th for season 5 ?????????? pic.twitter.com/5C1rWeh3bd

— Antoni Porowski (@antoni) May 14, 2020
Yay @QueerEye we're back on June 5th ??️‍?? Can't wait for you to meet our new heroes pic.twitter.com/caqbtvg6JN

— Jonathan Van Ness (@jvn) May 14, 2020
---
Share this article