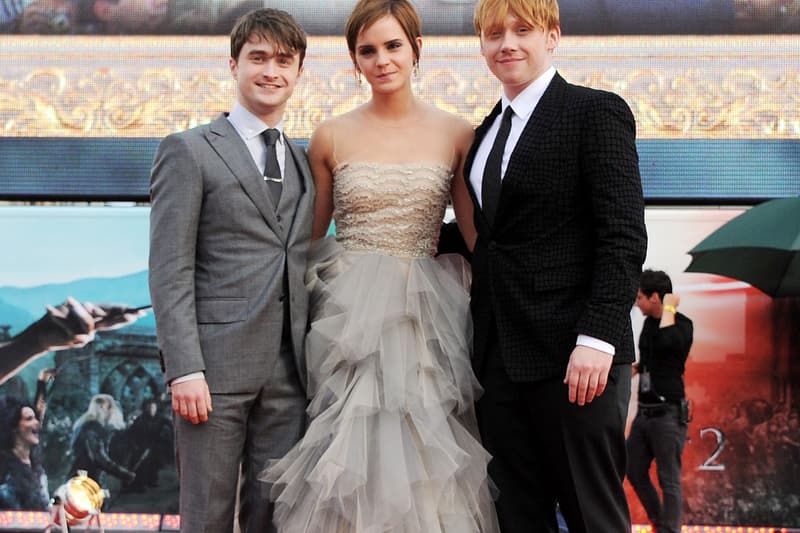 Culture
'Harry Potter' Stars Stand With Trans People Following J.K. Rowling's Transphobic Tweets
Daniel Radcliffe, Emma Watson and Rupert Grint all issued statements on the matter.
'Harry Potter' Stars Stand With Trans People Following J.K. Rowling's Transphobic Tweets
Daniel Radcliffe, Emma Watson and Rupert Grint all issued statements on the matter.
UPDATE (June 16, 2020): Following Harry Potter star Daniel Radcliffe's statements denouncing a series of transphobic tweets posted by author J.K. Rowling, additional actors from the beloved series have voiced their support for the transgender community.
Emma Watson, Rupert Grint and Bonnie Wright — who play Hermione Granger, Ron Weasley and Ginny Weasley, respectively — all expressed their support of trans people. "Trans people are who they say they are and deserve to live their lives without being constantly questioned or told they aren't who they say they are," Watson tweeted on June 10. The actor also encouraged followers to donate to transgender advocacy organizations Mama Cash and Mermaids.
Grint also issued a statement, reported on by The Times: "I firmly stand with the trans community and echo the sentiments expressed by many of my peers," he said. "Trans women are women. Trans men are men. We should all be entitled to live with love and without judgment."
Wright voiced her thoughts on Twitter and addressed the Harry Potter fandom, much of which is inevitably disappointed by Rowling's anti-trans sentiments. "If Harry Potter was a source of love and belonging for you, that love is infinite and there to take without judgment or question," she wrote. "Transwomen are Women. I see and love you, Bonnie x."
---
ORIGINAL STORY (June 9, 2020): Last weekend, J.K. Rowling received backlash after posting a series of anti-trans tweets. On June 8, Daniel Radcliffe published an essay via The Trevor Project – a leading organization providing crisis intervention and suicide prevention services to the LGBTQ+ community — in response to Rowling's controversial views. Two days prior, the Harry Potter author had tweeted:
"If sex isn't real, there's no same-sex attraction. If sex isn't real, the lived reality of women globally is erased. I know and love trans people, but erasing the concept of sex removes the ability of many to meaningfully discuss their lives. It isn't hate to speak the truth. The idea that women like me, who've been empathetic to trans people for decades, feeling kinship because they're vulnerable in the same way as women — ie, to male violence — 'hate' trans people because they think sex is real and has lived consequences — is a nonsense."
"Transgender women are women," Radcliffe expressed. "Any statement to the contrary erases the identity and dignity of transgender people and goes against all advice given by professional health care associations who have far more expertise on this subject matter than either Jo or I." The Harry Potter star continued by informing readers that "78 percent of transgender and nonbinary youth reported being the subject of discrimination due to their gender identity," according to The Trevor Project's findings. "It's clear that we need to do more to support transgender and nonbinary people, not invalidate their identities, and not cause further harm," he added.
Rowling was immediately criticized by Twitter users across the globe, including LGBTQ+ activists and organizations. Long-time Harry Potter fans also expressed their disappointment in the author and stated that their views on the franchise had drastically changed. Radcliffe apologized for the pain Rowling's comments caused and said: "I really hope that you don't entirely lose what was valuable in these stories to you."
Head to The Trevor Project's website to read Daniel Radcliffe's full essay.
Share this article