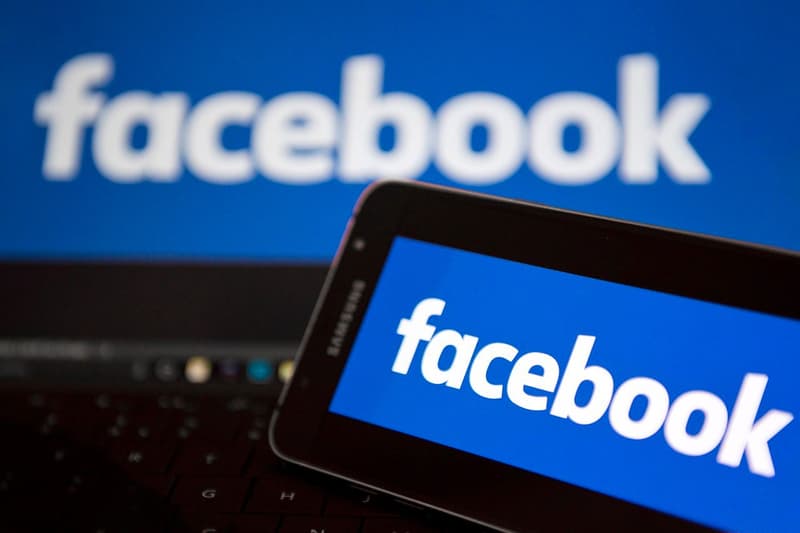 Tech
These Companies Are Boycotting Facebook for the #StopHateForProfit Campaign
IKEA, Walmart, McDonald's and more have either reduced or paused their ads.
These Companies Are Boycotting Facebook for the #StopHateForProfit Campaign
IKEA, Walmart, McDonald's and more have either reduced or paused their ads.
Facebook has been suffering major losses over the past month as companies have been taking part in a boycott against advertising on all of the company's platforms, including Instagram. CEO Mark Zuckerberg has lost over $7.2 billion USD in net worth, while the social media giant's share fell by 8.3 percent.
The #StopHateForProfit campaign was started by the ADL, NAACP and Color of Change along with other civil rights groups as an effort to push Facebook to make its platforms a safer space for the Black community. Facebook's shares began declining after Unilever, one of the company's biggest advertisers, announced that it would be removing ads on the platform. More companies across diverse realms, including IKEA, Hershey's, Coca-Cola, Starbucks, Verizon, Microsoft, Walmart and Birchbox, have joined the campaign to demand changes from Facebook in allowing hate speech on its platforms.
The fashion and apparel industry has also taken part in the cause, with adidas and Reebok, Vans, Levi Strauss & Company, The North Face, Patagonia, PUMA and more sharing that they will be halting all paid ads on Facebook and Instagram in the month of July. Some have even revealed that their boycott will continue until they see a significant change from the social media giant. While July is coming to an end, advertising group Publicis is predicting that the boycott will continue, according to Financial Times.
Scroll down below for a list of companies that have been taking part in the #StopHateForProfit campaign.
Operating under the same parent company, adidas and Reebok announced on Monday that it would halt its Instagram and Facebook ads globally during July. The brands also pledged to provide guidelines in the future to hold "ourselves and every one of our partners accountable for creating and maintaining safe environments."
Arc'teryx
"We need a break, Facebook," Canadian outdoor clothing company Arc'teryx posted on Twitter. The label will be stopping all Facebook and Instagram ads globally at least until the end of July, using the budget for advertising for "building more inclusive outdoors" instead.
In an official statement, Ben & Jerry's expressed its support for the NAACP, ADL and Color of Change, as well as everyone calling Facebook out for using the platform to fuel racism and violence. "As of July 1st we will pause all paid advertising on Facebook and Instagram in the United States as part of the #StopHateForProfitOpens a new window campaign. We call on Facebook, Inc. to take the clear and unequivocal actions called for by the campaign to stop its platform from being used to spread and amplify racism and hate," the statement further reads.
Birchbox
Making the announcement via Instagram, beauty box subscription service Birchbox revealed that it will pause paid advertising on both Facebook and Instagram in July, utilizing the dollars to support individual content creators instead. "We believe in every individual's ability to change, and are hopeful that the leadership team at Facebook will choose to prioritize people over profit," the company added. It also mentioned that "over the last two years [it has] steadily reduced [its] spend on Facebook and will continue to do so" until positive changes are made. The label finished off its post by urging other beauty companies and consumers to participate.
Chobani
Known for its yogurt products, Chobani took to Twitter to announce its halt on all paid social advertising, acknowledging that it is "our duty to help change these platforms."
Coca-Cola's CEO James Quincey issued a statement that the entire company will be stopping paid advertising on all social media platforms globally for at least 30 days. "We will take this time to reassess our advertising policies to determine whether revisions are needed. We also expect greater accountability and transparency from our social media partners," he added.
According to the Wall Street Journal, Disney has reduced its ad spending dramatically, after being one of the top U.S. advertisers for the first half of 2020. Instead of issuing a public announcement, the company opted to quietly change its advertising plans.
Having expressed earlier in June that it is "unhappy with [Facebook's] stance on hate speech," Hershey's has announced that it will be joining the boycott of Facebook. Additionally, it will be cutting its spending on all Facebook platforms by a third for the rest of the year.
Revealed a little later into the month, it has been reported that IKEA has stopped its spending on Facebook ads in early July.
"Count us out Facebook," JanSport shared on Twitter. The backpack brand announced its support for the NAACP and ADL, stopping all ads and "join[ing] the fight for stricter policies that keep racist, violent & hateful content from proliferating on these platforms."
In a blog post, Levi Strauss & Company's Chief Marketing Officer Jen Sey raised concerns on "Facebook's failure to stop the spread of misinformation and hate speech on its platform." Asking the social media platform to commit to change, Sey requested "meaningful progress towards ending the amplification of misinformation and hate speech and better addressing of political advertisements and content that contributes to voter suppression." The CMO also addressed that while she appreciates Zuckerberg's announcement on further steps, it is not enough.
Making the announcement on Twitter, yoga wear label Lululemon added to the list of companies pushing for action from Facebook. "We believe we all have a responsibility to create a truly inclusive society and are actively engaging with Facebook to seek meaningful change."
Joining the #StopHateForProfit campaign, Madewell announced that it will be pausing all Facebook and Instagram ads during the month of July.
Another major advertiser for Facebook, McDonald's quietly began pausing ads on the social media platform.
While no official statement was released, a CNN reporter confirmed that Microsoft had quietly paused its spending on Facebook and Instagram starting in May. Microsoft is known to be one of the biggest advertisers for Facebook, having spent more than $115 million USD just on Facebook ads last year, according to analytics company Pathmatics.
Being one of the first major companies to commit to the boycott, The North Face took to Twitter to share its support for the #StopHateForProfit campaign, with outdoor equipment company REI following a few hours later. The label mentioned that although it will continue to create organic content on Instagram, it will stop all paid ads on Facebook and Instagram. The North Face's parent company, VF Corp, revealed that a number of other brands are considering joining the boycott.
"Patagonia is proud to join the Stop Hate for Profit campaign," the brand tweeted on June 21. "From secure elections to a global pandemic to racial justice, the stakes are too high to sit back and let the company continue to be complicit in spreading disinformation and fomenting fear and hatred," the thread further reads. The company mentioned that it will still continue to post unpaid content on Facebook.
In a short tweet, PUMA said it would stop all paid ads on Facebook and Instagram during the month of July.
Posting a brief statement on its website, Starbucks announced its commitment to pause advertising on all social media platforms. "We believe in bringing communities together, both in-person and online, and we stand against hate speech. We believe more must be done to create welcoming and inclusive online communities, and we believe both business leaders and policymakers need to come together to affect real change," the coffee giant shared.
The consumer goods giant known for its many brands including Ben & Jerry's, Dove, Lipton and Horlicks, Unilever shared that it would halt all running ads on social media in the United States for at least the rest of 2020.
Vans took to Twitter to announce that it would stop Facebook and Instagram ads in July. "Additionally, we'll use that money to support Black communities through empowerment and education programs and expand our support of racial equality and access initiatives," the post further reads.
Stopping both paid and unpaid posts on social media, Verizon shared that it would be boycotting "until Facebook can create an acceptable solution that makes [it] comfortable and is consistent with what [it has] done with YouTube and other partners."
Facebook's second-biggest advertiser in 2019 with spending surpassing $145 million USD, Walmart's Facebook ads stopped entirely early July.
Share this article