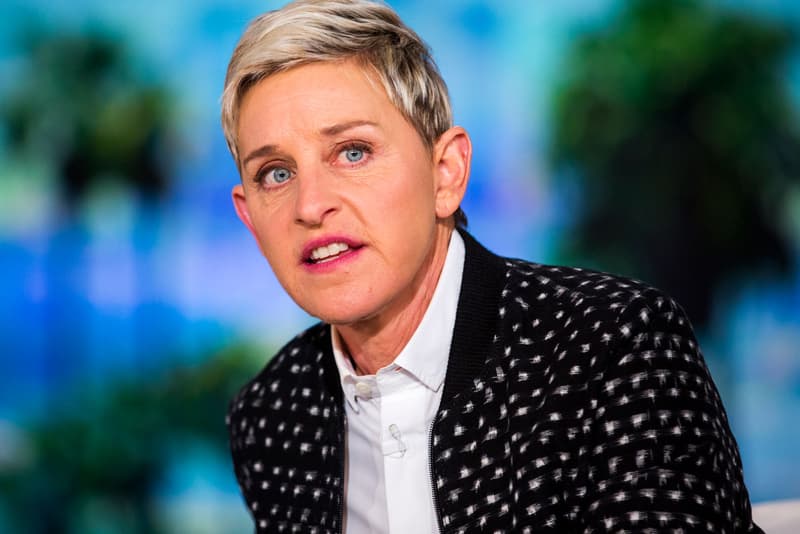 Film & TV
'Ellen DeGeneres Show' Under Investigation Following Claims of Workplace Mistreatment
In April, employees spoke out about unfair pay cuts.
'Ellen DeGeneres Show' Under Investigation Following Claims of Workplace Mistreatment
In April, employees spoke out about unfair pay cuts.
The Ellen DeGeneres Show is under internal investigation by WarnerMedia following employee accounts of mistreatment. As reported by Variety, staffers of the daytime series received a memo stating that WarnerMedia's employee relation group is working with a third party firm to interview current and former employees about their experiences working for the show.
In April, Variety reported that production executives failed to inform crew members about pay cuts and adjustments due to the coronavirus pandemic. After a month of silence, employees were told to expect a 60 percent pay reduction despite the fact that DeGeneres hired non-union crew members to execute a remote version of the show at her home in Los Angeles. The majority of staff were unaware of DeGeneres' decision to continue production remotely until discovering social media posts announcing her return to television.
A separate report by Buzzfeed alleged racist workplace behavior. Executive Producers Andy Lassner and Mary Connelly issued a joint statement in response to these claims: "We are truly heartbroken and sorry to learn that even one person in our production family has had a negative experience. It's not who we are and not who we strive to be, and not the mission Ellen has set for us," they said. "For the record, the day to day responsibility of the Ellen show is completely on us. We take all of this very seriously and we realize, as many in the world are learning, that we need to do better, are committed to do better, and we will do better."