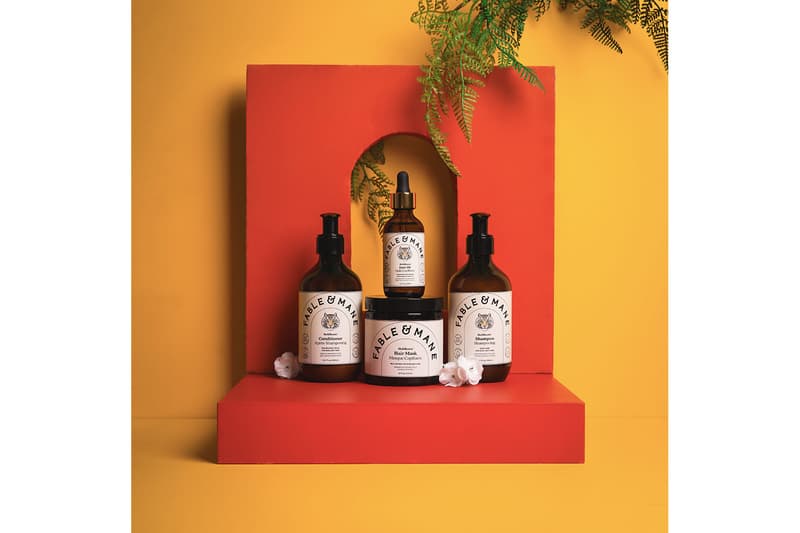 1 of 4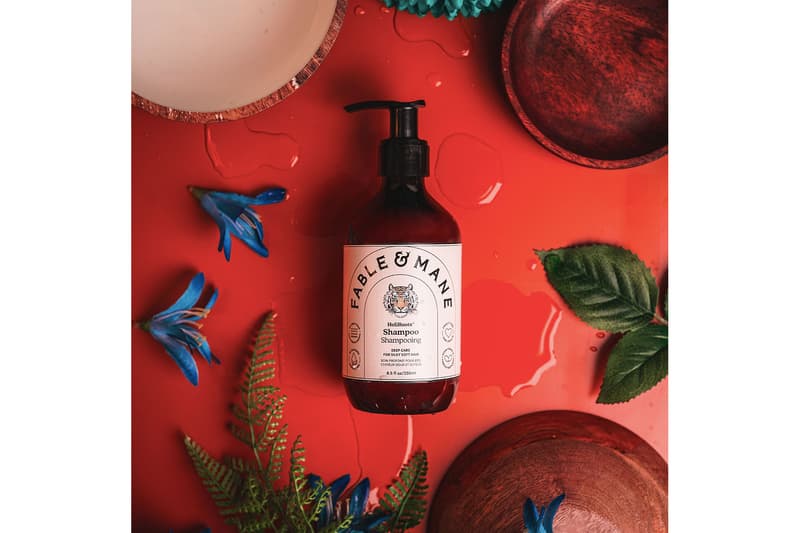 2 of 4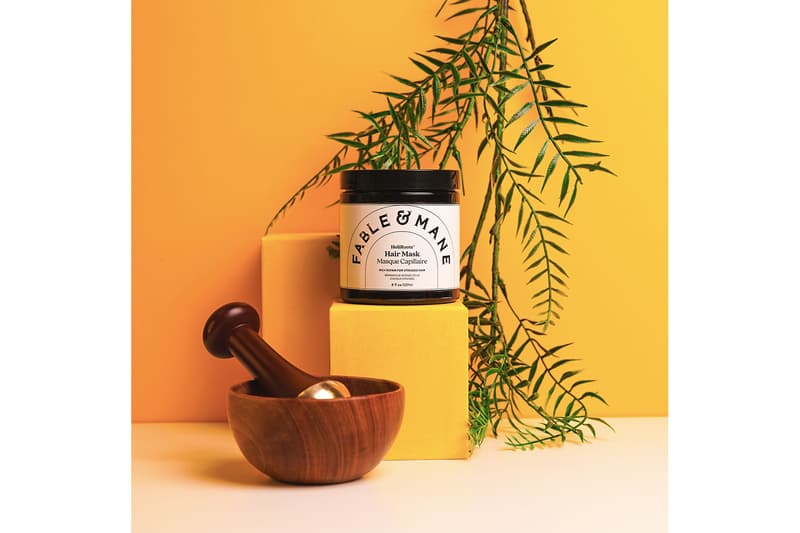 3 of 4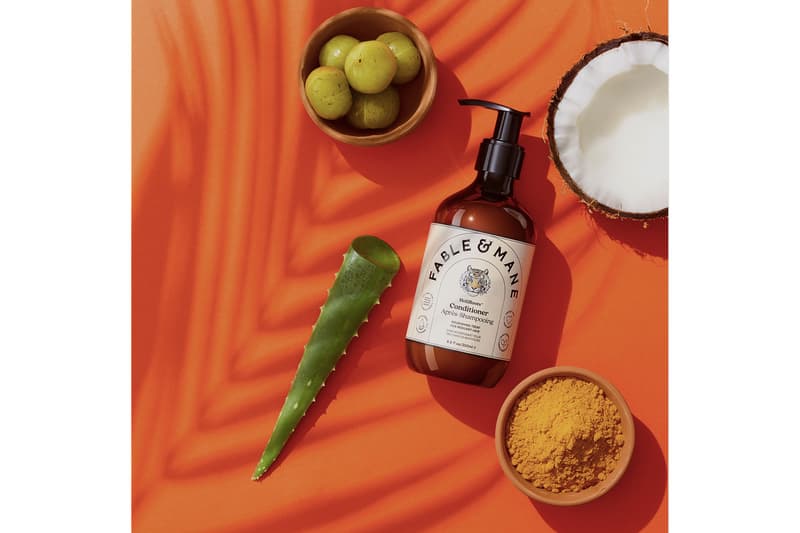 4 of 4
Beauty
Meet Fable & Mane, The Ayurvedic Hair Wellness Brand Inspired by Indian Heritage
Sibling founders Akash and Nikita Mehta talk about their unique approach to beauty.
Meet Fable & Mane, The Ayurvedic Hair Wellness Brand Inspired by Indian Heritage
Sibling founders Akash and Nikita Mehta talk about their unique approach to beauty.
Although taking a shower is often considered just another daily task, it can be treated as a self-care experience, according to Akash and Nikita Mehta of Fable & Mane – a new hair wellness label that stems from traditional Indian practices. Crafting products based on the need to make people feel good and nourished, the sibling founders further add sustainability, transparency and cultural factors that make the label all the more desirable to today's beauty consumer. To learn more about the brand and its products, we spoke with Akash and Nikita on combining progressive attitudes with ancient wisdom.
With healing, wholeness and holiness serving as its core values, Fable & Mane identifies as an Ayurvedic label with inspiration from deep cultural roots and sensorial rituals. "Growing up, hair rituals brought people together. It strengthened bonds between my family and it all started with a head massage," Nikita shares, highlighting the haircare practices that Indian women have built across generations. Recalling how her grandmother would massage a blend of oils into her scalp, Nikita conceptualized clean and natural formulas that would help with relaxation. The brand's debut range, HoliRoots Ritual, features four plant-based and silicone-free goods including a shampoo, conditioner, mask and hair oil made with authentic Indian plant extracts.
Peep Fable & Mane's inaugural collection above, which you can shop over at Sephora. Scroll down below to read our conversation with Akash and Nikita on their HoliRoots Ritual range.
What did you feel was missing in the beauty industry when you had just come up with the idea of creating Fable & Mane?
Nikita Mehta I felt that a modern Ayurvedic brand focused on oil-centered hair rituals that we grew up with was missing in the market. In the retail environment, I found the hair consumer journey was not enjoyable or interactive. It was hard finding the right product – does a woman need to buy 10 different shampoos if she has dry, colored, curly and fine but thick hair? We wanted to make it fun and focus on the essentials with a clear point of view.
Akash Mehta My sister and I grew up with hair being a ritual and a time of self-care that brought family members together over massaging oil into our roots. Coming from years of experience the fragrance industry, we wanted to bring the story of mystic hair rituals into Sephora. There was a clear white space on shelves for a clean, conscious and cultural brand that was also authentic to our Indian roots and our family heritage.
As a young brand, what's something unique that you aim to offer to consumers?
Ancient Indian beauty secrets with potent Ayurvedic adaptogens and wildcrafted holistic plant roots for modern-day living. Our aim is to awaken your roots and offer a sensorial experience with wisdom from India for strong, beautiful and healthy hair. We provide this through our HoliRoots Ritual collection, starting with a pre-wash hair oil designed to be massaged into hair before shampoo.
How do Indian traditions and culture inform the brand's approach to beauty?
Indian traditional medicine stems from Ayurveda, which means "knowledge of life." The vibrant, generous and diverse culture, along with Mughal architecture, inspires our packaging and friendly spirit. The tradition of taking care of your hair with daily oiling stems from the Sanskrit word "sneha," which means to oil and to love.
Most Indian households experience oil with a head massage by a family member for hair growth and relaxation. This is usually performed before bedtime and makes room for stories and fables to be shared. This wellness ritual of taking time to slow down and just be is exactly what we wanted to bring the consumer – making the shower a place of refuge and washing hair with intention.
Can you tell us more about this haircare ritual?
Healthy hair begins with strong roots, so we start with our HoliRoots Pre-Wash Hair Treatment Oil, which is enriched with dashmool and strengthening adaptogen ashwagandha. Begin by warming the oil in your hand and place on your crown chakra, an energetic point on top of the head that helps release stress when touched. Massage into the scalp and use the remainder of the oil to finger brush through the ends. Hair oiling can be applied on one's own but works best when someone else massages it in from root to tip. Tie strands in a bun or loose braid and leave it on overnight.
With the roots nourished, we can rinse with water at body temperature. Take three pumps of the HoliRoots Cleansing Shampoo packed with Centella Asiatica to soothe and hydrate the scalp. Lather first and then massage it into the hair for a soft and silky finish. You can proceed with the HoliRoots Repairing Hair Mask for more hydration and repair if desired, or use the HoliRoots Nourishing Conditioner. Loosely dry hair with a cotton T-shirt or wrap in a microfiber hair turban.
How important is eco-conscious production to the brand?
Transparency and sustainability are important to us. Our formulas and packaging are produced locally in America, and we use recyclable bottles. We are also exploring PCR and refill schemes for the near future. We use FSC outer cartons and produce our goods in small batches. This is just the beginning for us, and we strive to do better as the brand grows. Another core value of Fable & Mane is protecting endangered wild tigers. Going beyond just the logo, we feel that giving back and protecting our planet and those we share it with are important to ultimately live in harmony. It is Satyam Shivam Sundaram – an Ayurvedic mantra for truth, godliness and beauty.