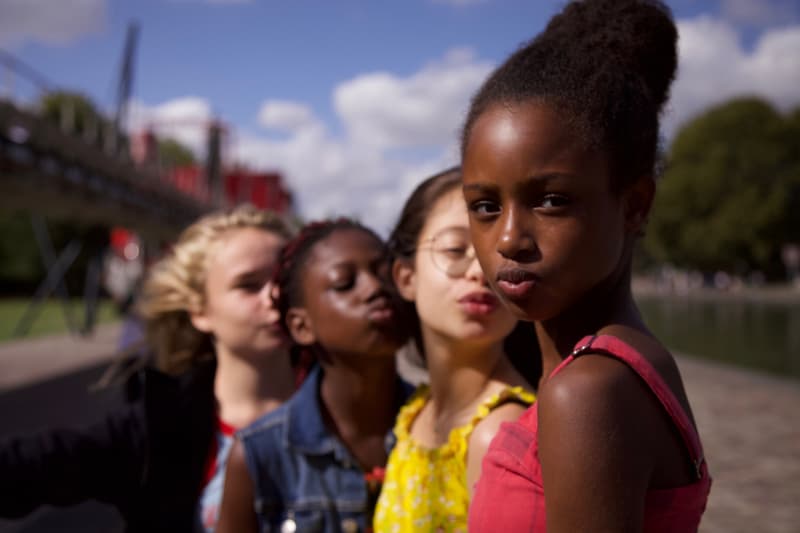 Film & TV
Netflix's 'Cuties' Sees Backlash Following Promotional Imagery Sexualising Young Girls
The streaming platform has since apologized and removed the images.
Netflix's 'Cuties' Sees Backlash Following Promotional Imagery Sexualising Young Girls
The streaming platform has since apologized and removed the images.
Following the release of documentary Cuties on Netflix, the streaming platform has received an immense amount of backlash for its use of promotion materials that picture young girls in sexualized positions and clothing.
The artwork for the upcoming film saw four young girls wearing revealing clothing and posing in questionable positions, which immediately sparked backlash on social media. The synopsis of the film is described as the following, "Eleven-year-old Amy starts to rebel against her conservative family's traditions when she becomes fascinated with a free-spirited dance crew," and follows a handful of young Black dancers, and has received praise for its head-on take of women and young girls being sexualized in the industry. Many fans immediately took to Twitter to express their disappointment in Netflix's choice of marketing visuals, that instead of highlighting the important story and conversation, ended up sexualising the young girls on the artwork.
It is so revealing that the first major @netflix original to centre young Black girls hinges on explicitly sexualising 11 year old children. Whether it's acting or music, a sexualised image is too often the price of mainstream success for Black women & girls. Disgraceful. pic.twitter.com/18ItsgIZLb

— Sister Outrider (@ClaireShrugged) August 20, 2020
Since the release of the film the streaming platform published an apology, reading, "We're deeply sorry for the inappropriate artwork that we used for Mignonnes/Cuties. It was not OK, nor was it representative of this French film which won an award at Sundance. We've now updated the pictures and description."
Read more about the upcoming documentary and the backlash on Twitter.
Share this article