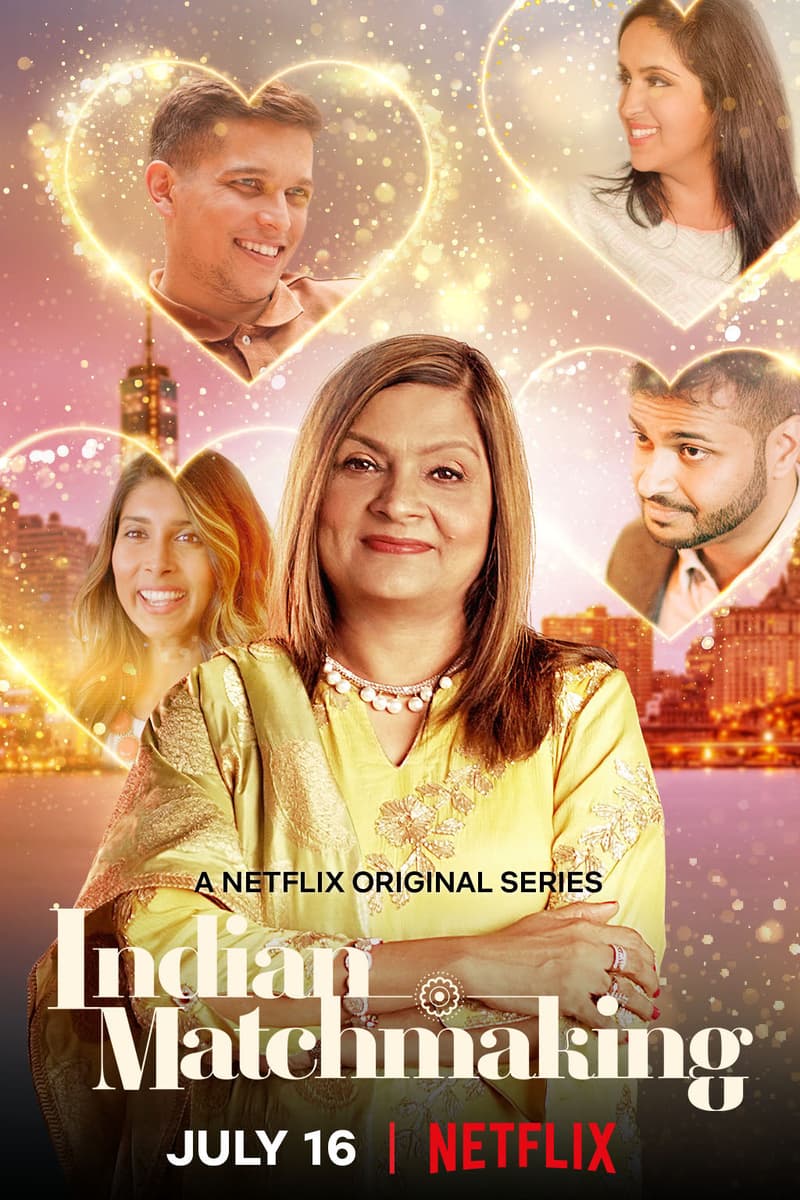 5 Reasons Why 'Indian Matchmaking's Aparna Is Actually a Great Role Model
No matter where the show takes her, she knows exactly what she's looking for and won't stop till she gets it.
Film & TV
5 Reasons Why 'Indian Matchmaking's Aparna Is Actually a Great Role Model
No matter where the show takes her, she knows exactly what she's looking for and won't stop till she gets it.
Many South Asian women have grown up watching their mothers in the kitchen, cooking and cleaning for the men of the family at big gatherings, and being consistently dedicated hosts without a complaint. As impressionable young women, this set a precedent for the kind of wives we may grow up to be, or the kinds of marriages we may find ourselves in.
As well as this, a number of us have grown up with parents who have had arranged marriages, leading to some positive experiences, and some not so positive… But from a young age, one thing was clear – a woman's role in a marriage is to look after her husband. A woman's role in general, is to prepare for marriage in any way she can. What this entails as a child appears to be: being intelligent (but not so much so that it's intimidating), being modern (but not losing the traditional values that'll impress your future in-laws) and being a good cook (but not as good at eating the food itself).
Essentially what it boils down to is that there are far too many unrealistic expectations put on South Asian women, from a very young age. These expectations can come from all angles, but surprisingly they come most frequently from other South Asian women themselves. Cue Netflix's Indian Matchmaking, a show that explores exactly this.
Despite an inherently problematic approach, one that's reflective of India's much larger misogyny problem, what the show does have is an incredible variation. With each episode we're introduced to dance teachers, podcast hosts, guidance counsellors and jewellery designers. And not a single doctor. Alongside variation in career paths, we're also exposed to a seriously multifaceted, and refreshingly honest, 'cast' of South Asian representatives.
There's Vyasar, the one with the complicated family dynamic; Nadia who's told she's 'doing too much and it's intimidating'; Akshay who's the quintessential Indian mummy's boy; and Pradhyuman, the one who's so light skinned and attractive that he couldn't possibly be the problem.
All that's missing is an incredibly independent, career-minded woman who knows exactly what she wants and refuses to settle for less.
Enter Aparna.
For the most part, young Indian women are often criticised for being too opinionated, too demanding or for having standards that are too high. The same is true for Aparna, someone who's been criticised for being too stubborn, too picky and too negative – all because she knows exactly what she wants. For young women constantly being reminded of all the things they're not supposed to be, someone like Aparna makes a refreshingly good role model, for a number of reasons:
She knows what she wants, and she wants it for the long haul
Knowing what you want is a frequently overlooked trait, but it's incredibly important. Aparna is someone who's had a plan for her life from a young age and stuck to it, and when trying to find a life partner simply wants to be with someone that has the same view. If we're being honest with ourselves, she's not asking for much.
She refuses to settle for less
From knowing what you want, comes two options. Either choosing to compromise and settle, knowing there could be something better suited to you on the horizon, or sticking to your guns and waiting for what you want. Aparna is the latter, and it's because she's not afraid of being alone, something we can all aspire to.
She's honest from the get go, and she's incredibly self aware
Aparna was direct about her needs and her opinions from the very first episode. Throughout the course of the show, she was clear with her feedback, knew the exact reasons why someone wouldn't be a good match, and quickly acknowledged the parts of her personality that may not be immediately likable. How many of us can really say that?
She's career focused, but still finds time to enjoy herself
Despite having a fully fledged legal career that doesn't leave much time for love, Aparna's desperate to see the world in all its glory, frequently volunteers and has a strong, supportive circle of friends and family that encourages her to live her best life. In this show alone, she tried her hand at axe-throwing, attempted goat yoga and casually mentioned the 5k she's running for a friend's birthday. With a social life this full, who would want to relax for more than 3 days?
She's 100% secure in who she is, and she loves herself for it
"If someone doesn't like me, I think that's their problem, not mine. Because I like me." Aparna is someone that's taken time to work on herself, both in terms of her career and her actual self. She's incredibly aware of who she is, and most importantly, she likes that person. She's spent enough time with herself to really get to know her and she's increasingly secure as a result. For younger women struggling to reach this unprecedented level of self love, she's a great example of what's to come.
All in all, Aparna is exactly the kind of role model that young South Asian women have needed for a long time. She's a poster child for self love and self improvement, and puts her needs before anyone else's. She's aware of the work that goes into building a successful and happy marriage and is still more than willing to give new approaches a try. No matter where the show takes her, she knows exactly what she's looking for and won't stop till she gets it. Frankly, we could all do with being a little more Aparna.
Editor

Tora Northman/Hypebae
Share this article