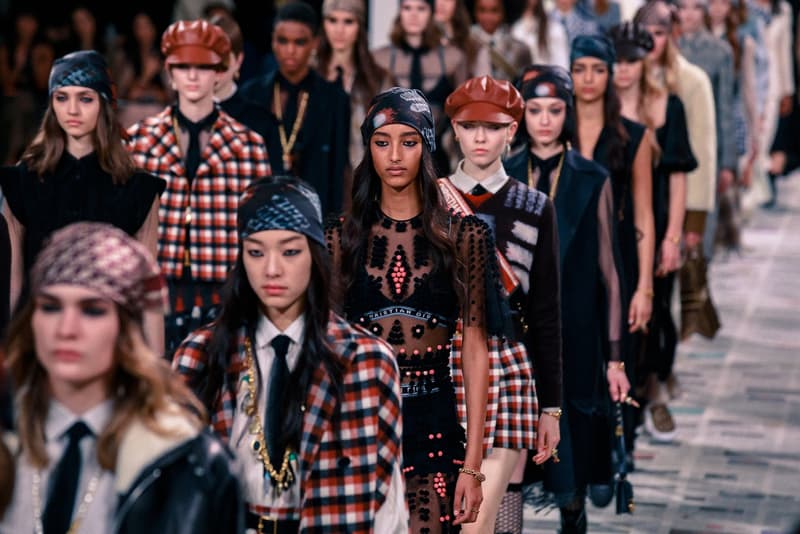 Fashion
New Petition Calls on Fashion Designers to Increase Sample Size
An effort to address the unhealthy standards that models face.
New Petition Calls on Fashion Designers to Increase Sample Size
An effort to address the unhealthy standards that models face.
Shit Model Management, the Instagram account shining a light on exploitative practices that run rampant in the modeling industry, launched a Change.org petition demanding that fashion designers increase their standard sample size from zero to four to at least six to eight.
The anonymous model who runs the account conducted a poll among 4,481 followers, and 65 percent of whom said they had an eating disorder as a direct result of modeling expectations. Another poll answered by 4,019 followers revealed that 84 percent have been told they must lose weight in order to work as a model. "0-4, the size that models are being forced to maintain, is not what the models themselves are saying is their own healthy, natural weight," the petition reads. "The required measurements of a high fashion model is 32" bust, 24" waist, 34" hip, and height ranging from 5'9"-6'0". For someone of this tall stature to be these tiny measurements, they must be around 110 pounds," it continues, pointing out that attaining those measurements in a healthy way is virtually impossible.
The industry standard dictating a zero to four sample size is largely to cut production costs by using less fabric. In addition, a standard model size allows brands to use the same sample size garments across fittings, runway shows and campaigns. "To ask every single high fashion model to be that same size no matter height, body type, etc. is inhumane," Shit Model Management raises. "My proposal of a new standard of sample sizes is a step forward into regulating safety in the modeling industry."
Head to Shit Model Management on Instagram and the Change.org website to read more about the petition.
Share this article