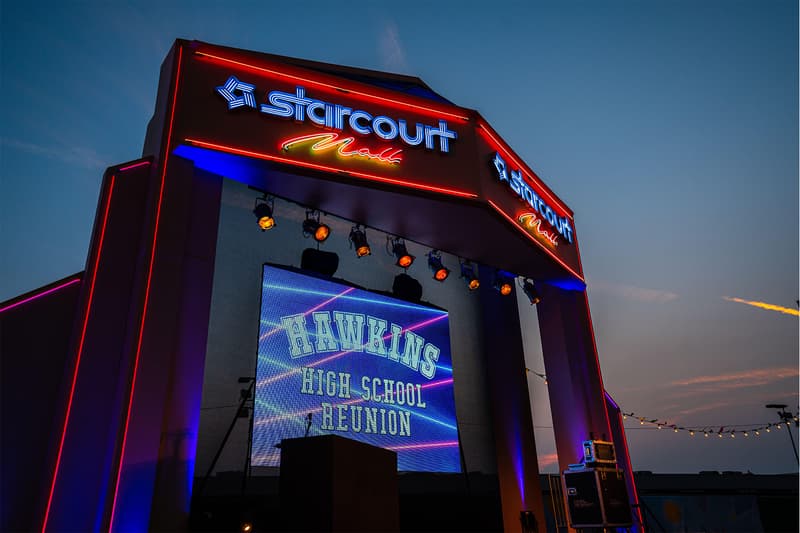 Film & TV
You'll Be Able to Drive Through Netflix's Recreated 'Stranger Things' Sets Soon
A mix between a drive-in theater and theme park.
You'll Be Able to Drive Through Netflix's Recreated 'Stranger Things' Sets Soon
A mix between a drive-in theater and theme park.
Netflix's most popular 2019 title Stranger Things is slated to return as a drive-in theme park. The streaming platform has announced it will be recreating iconic sets from the show for visitors in Los Angeles.
Dubbed a "drive-into experience," the latest project created in partnership with Fever and Secret Cinema features newly-transformed buildings in downtown LA that serve as both a theme park and live theater. Given the ongoing coronavirus pandemic, guests can maintain safe distances from others by staying in their vehicles. According to Netflix, several iconic sets will come to life, including the Starcourt Mall, underground Russian lab and the Upside Down. While viewers will stay inside their cars, actors will be reenacting scenes from the TV show, similar to the style of New York City's popular theater production Sleep No More.
Tickets will be available starting August 26, with prices starting at $56 USD per car in addition to additional packages that will be revealed soon. You can head over to the official website to join the waitlist.
---
Share this article