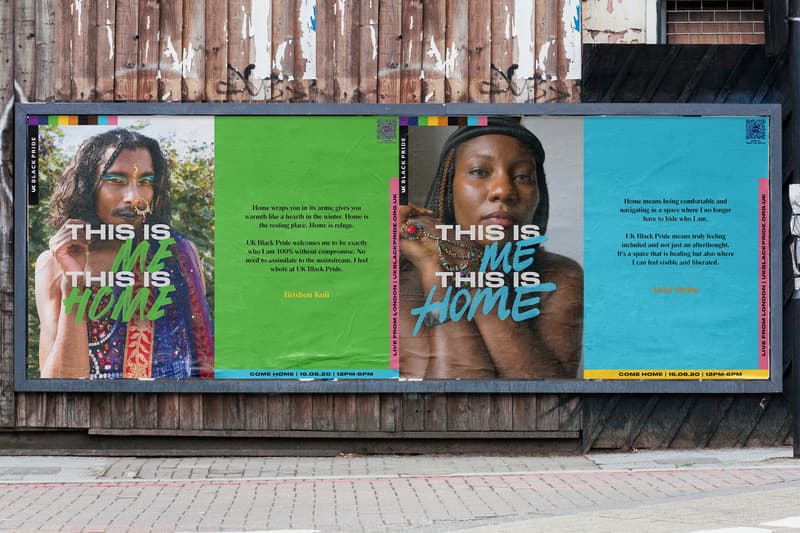 Culture
UK Black Pride Launches "This is Me. This is Home" Campaign
Celebrating 15 years of UK Black Pride.
UK Black Pride Launches "This is Me. This is Home" Campaign
Celebrating 15 years of UK Black Pride.
This weekend, organization UK Black Pride launched a new campaign dubbed "This is Me. This is Home," set out to celebrate the "pride-home" that founder Lady Phyll and the organization has created for Black and BAME LGBTQ+ people across the country.
In a time where we've all been in lockdown due to the coronavirus pandemic, the organization wanted to create an event that could bring the community together and celebrate, and feel a part of a safe space. On Sunday, the organization hosted a day of digital celebrations featuring powerful speakers and performances, all coming together to celebrate the community as well as the 15-year anniversary of UK Black Pride. "When Lady Phyll and a busload of Black lesbians traveled to Southend-on-Sea in 2005 for the first UK Black Pride, no one could have imagined just how big this safe and brave space would grow," the website states, adding that the organization has become Europe's largest celebration for "LGBTQ people of African, Asian, Caribbean, Middle Eastern and Latin American descent." In addition, it has also grown into a movement.
Founded by Phyll Opoku-Gyimah, the organization is continuing to grow and is continuing to provide safe spaces for the LGBTQ+ community. If you missed the celebration online this weekend, you can tune into each of the speeches, conversations and performances online at ukblackpride.org.uk.
---
Share this article