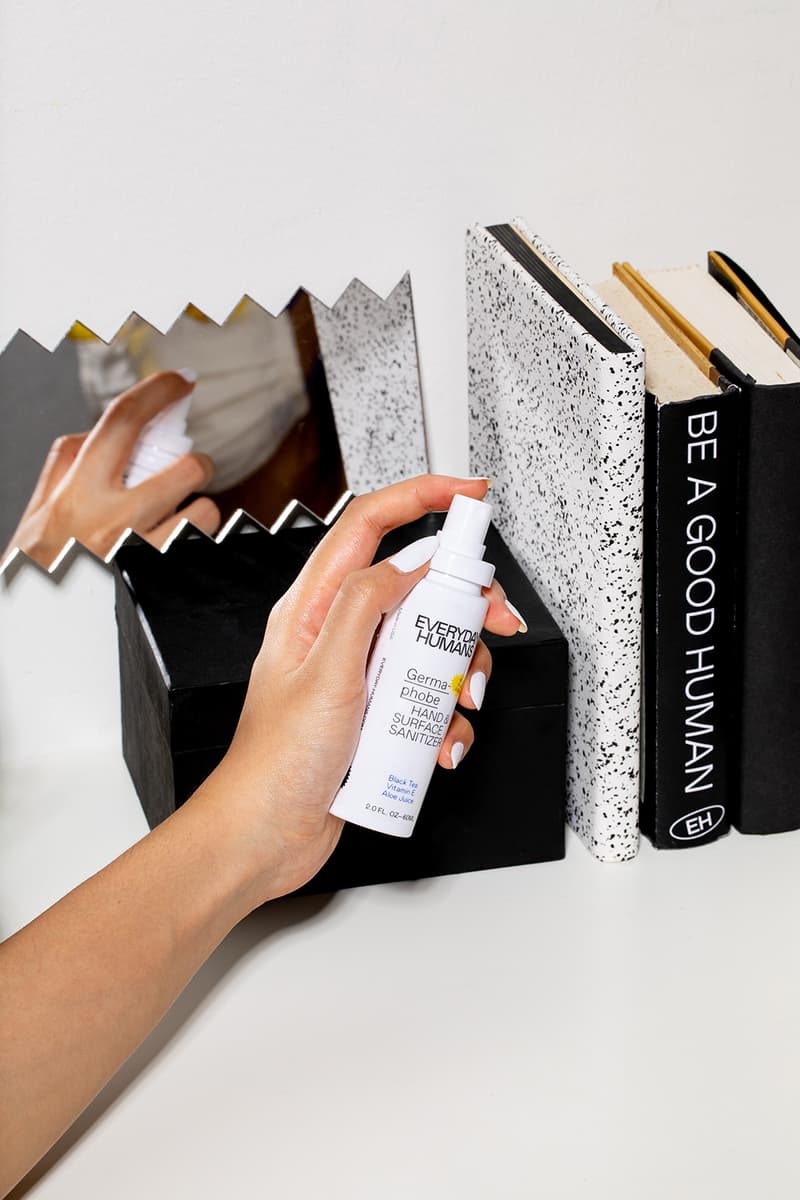 1 of 3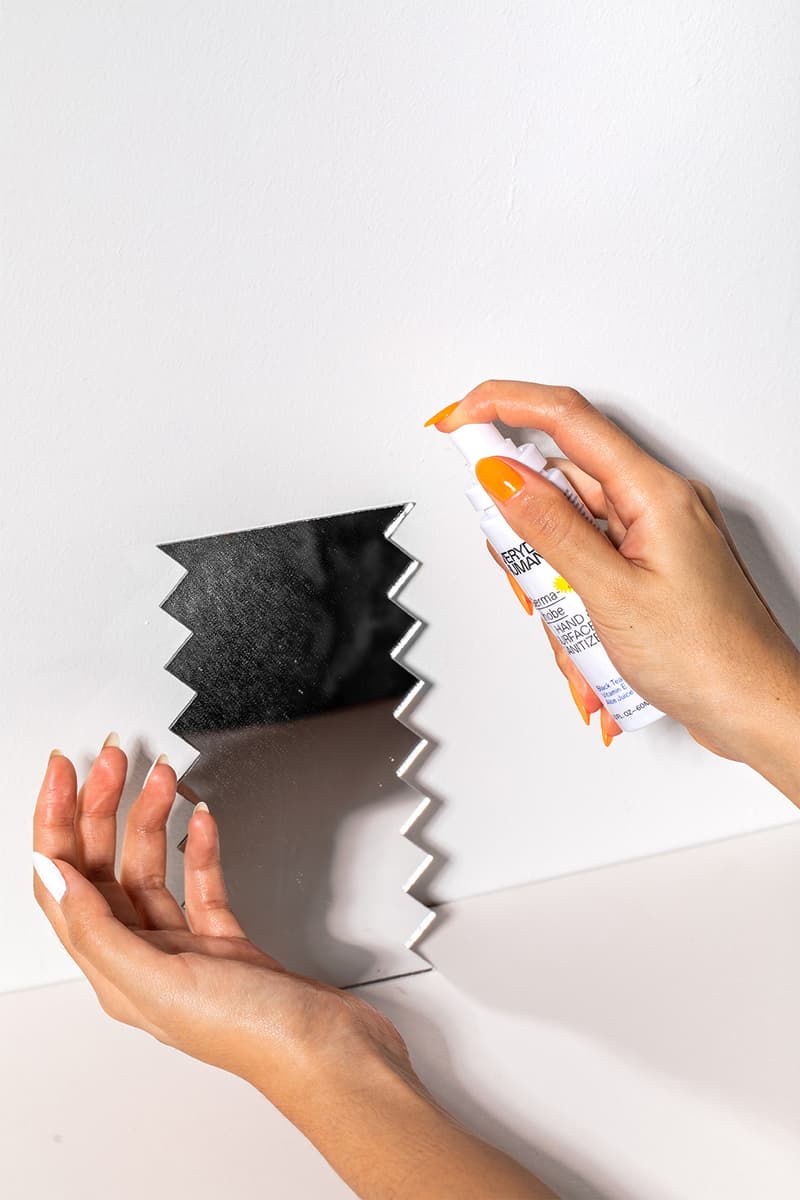 2 of 3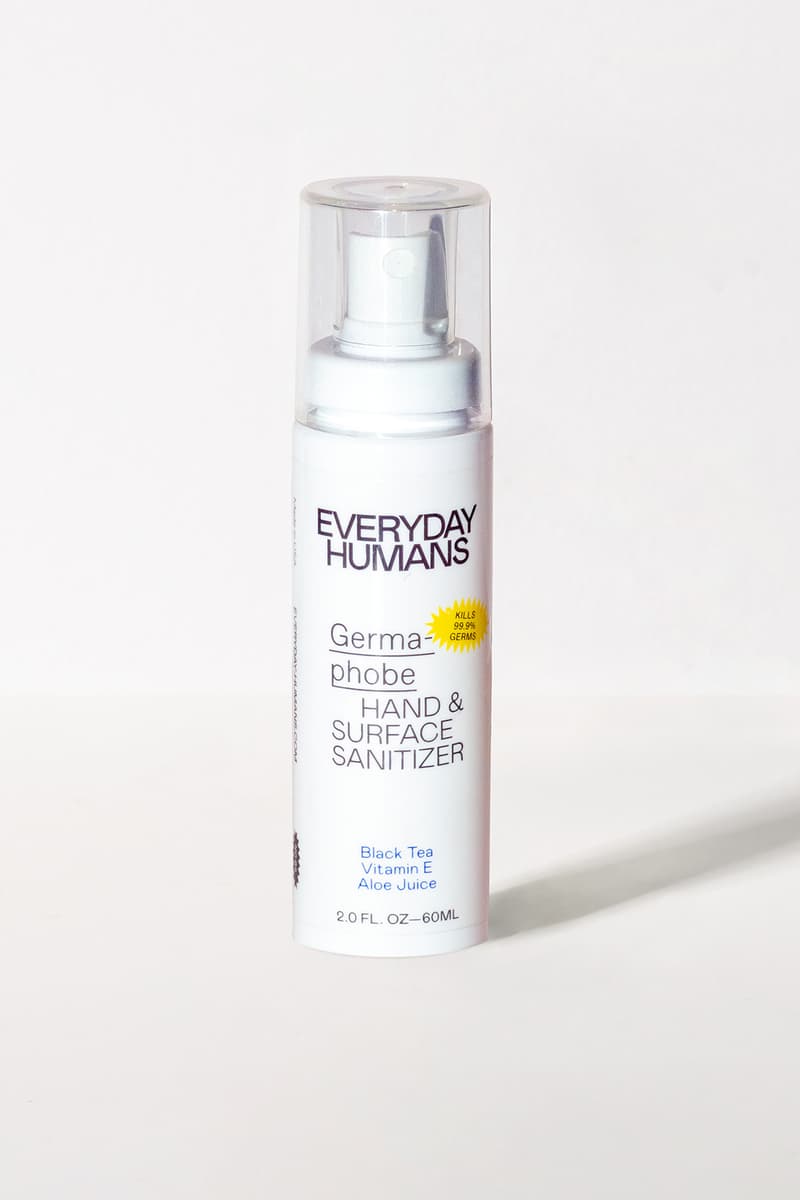 3 of 3
Keep Your Hands and Mask Clean With Everyday Humans' Germaphobe Sanitizer
A 2020 must-have.
After dropping its Rosé S'il Vous Plait sunscreen earlier this year, clean beauty brand Everyday Humans has now introduced its latest — a sanitizing spray that works on the hands, surfaces and masks in light of the ongoing coronavirus pandemic. Dubbed Germaphobe, the formula, which works to kill 99.9 percent of germs, can be used in all kinds of settings both in and outdoors.
Made with natural ingredients like aloe vera and green tea extract, Germaphobe prevents dry and cracked skin when applied to the hands. Meanwhile, it disinfects all kinds of surfaces and purifies the air with 65 percent ethyl alcohol. The product can be massaged into the skin, or spritzed on masks and be left to air-dry.
"Now that face masks and hand sanitizers have become accessories of the new normal, we decided to take it upon ourselves to develop our own germ-killing staple that would function as a multi-purpose hand, surface, and mask sanitizer," Everyday Humans' founder Charlotte Pienaar shared in a press release. We created Germaphobe to be an everyday essential for defending yourself from germs, grime, and let's be honest… 2020."
Boasting a refreshing black tea scent, Germaphobe retails for $8.50 USD for a two-ounce bottle over at Everyday Humans' online store. An eco-friendly family-sized version will be added to the label's lineup soon.
Share this article