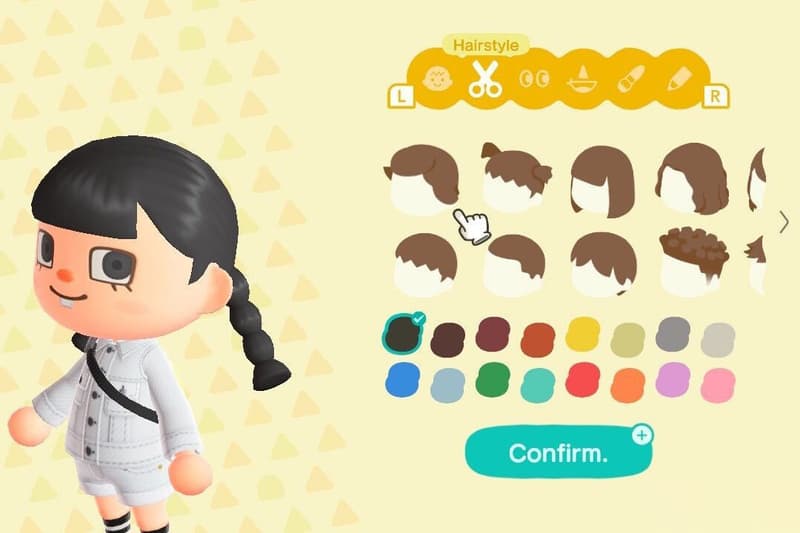 Tech
Over 41,000 People Sign Petition Requesting More Inclusive Hairstyles on 'Animal Crossing: New Horizons'
"Every person should feel represented when playing a game they love and making their avatar."
Over 41,000 People Sign Petition Requesting More Inclusive Hairstyles on 'Animal Crossing: New Horizons'
"Every person should feel represented when playing a game they love and making their avatar."
With Animal Crossing: New Horizons players aiming to highlight diversity within the video game, more than 41,000 users have signed a petition asking Nintendo to add more inclusive hairstyles. The project was launched on June 25 after gameplayer Taniesha Bracken-Hucks noticed the lack of hairstyling options in the virtual space.
"Every person should feel represented when playing a game they love and making their avatar," the petition reads. "Ethnic hairstyles are often forgotten. In light of what is happening in America concerning Black rights, it would be amazing to have gamers of all races represented on all gaming platforms. Let's start with Animal Crossing!" In addition to the request, a user has also pointed out that the game lacks the inclusion of headscarves and hijabs.
Highlighting the customizable nature of ACNH including dressing up, setting off unique fireworks and more, Bracken-Hucks has also shared renderings of what diverse representation could look like within the game. While Nintendo has yet to issue an official response to the petition, players are continuously pushing for change.
You can head over to Change.org to take part in the cause.
In case you missed it, The Sims 4's executive producer has announced that Electronic Arts will be adding new skin tones to the game.
---
Share this article