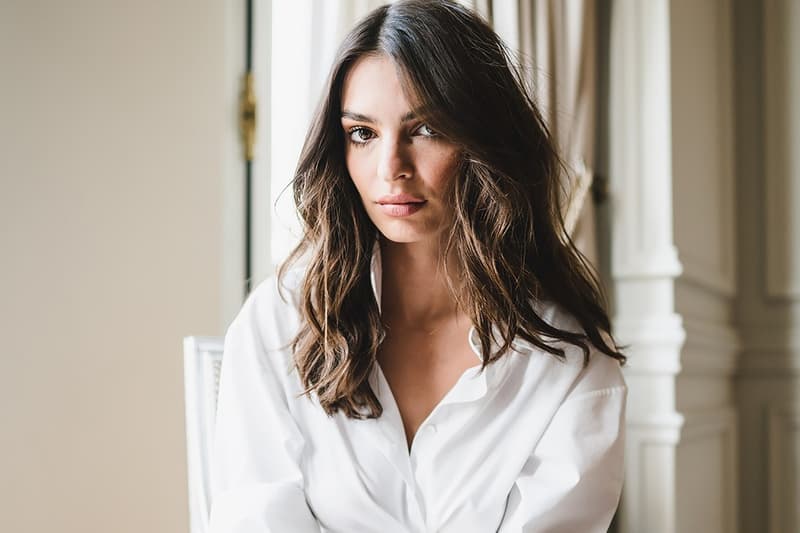 Culture
Emily Ratajkowski Pens Essay Detailing Experience of Sexual Assault
The model recounts a 2012 encounter with photographer Jonathan Leder.
Emily Ratajkowski Pens Essay Detailing Experience of Sexual Assault
The model recounts a 2012 encounter with photographer Jonathan Leder.
Emily Ratajkowski has come forward about being sexually assaulted by a photographer in 2012, during the early years of her modeling career. Ratajkowski detailed the experience in a personal essay, published on The Cut, exploring what it means for a model to own her own image.
Ratajkowski wrote that in 2012, her agent booked her for an an unpaid lingerie photoshoot with Jonathan Leder. The shoot took place at Leder's house in the Catskills, where she was expected to stay overnight. Though she was underage the time, Leder served her alcohol and, at the end of the night, sexually assaulted her. A few years later — after she had risen to fame for her appearance in Robin Thicke's "Blurred Lines" music video and David Fincher's Gone Girl – the photographer published a book of the photos he took during the 2012 shoot. Neither Ratajkowski nor her agent had signed release forms permitting Leder to use those images beyond the original editorial they were photographed for.
"I watched as Emily Ratajkowski sold out and was reprinted once, twice, and then three times," Ratajkowski recounted. "I tweeted about what a violation this book was, how [Leder] was using and abusing my image for profit without my consent. In bed alone, I used my thumb to scroll through the replies. They were unrelenting," she added, quoting several comments that slut-shamed her for posing nude. When contacted by a fact-checker for The Cut, Leder also made misogynist comments lashing out at Ratajkowski: "You do know who we are talking about, right? This is the girl that was naked in Treats! magazine, and bounced around naked in the Robin Thicke video at that time. You really want someone to believe she was a victim?" he said.
Head to The Cut to read Emily Ratajkowski's essay, "Buying Myself Back." (Note that the essay contains graphic accounts of sexual assault.)
---
Share this article