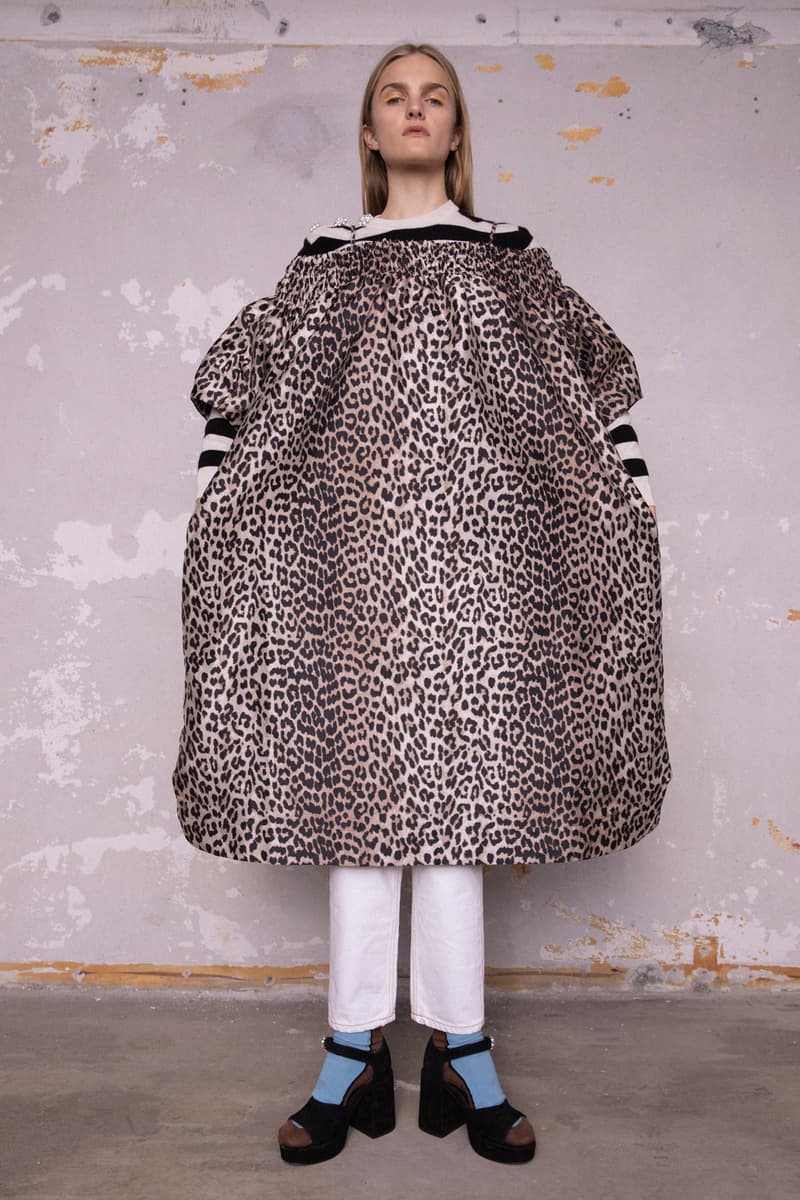 1 of 3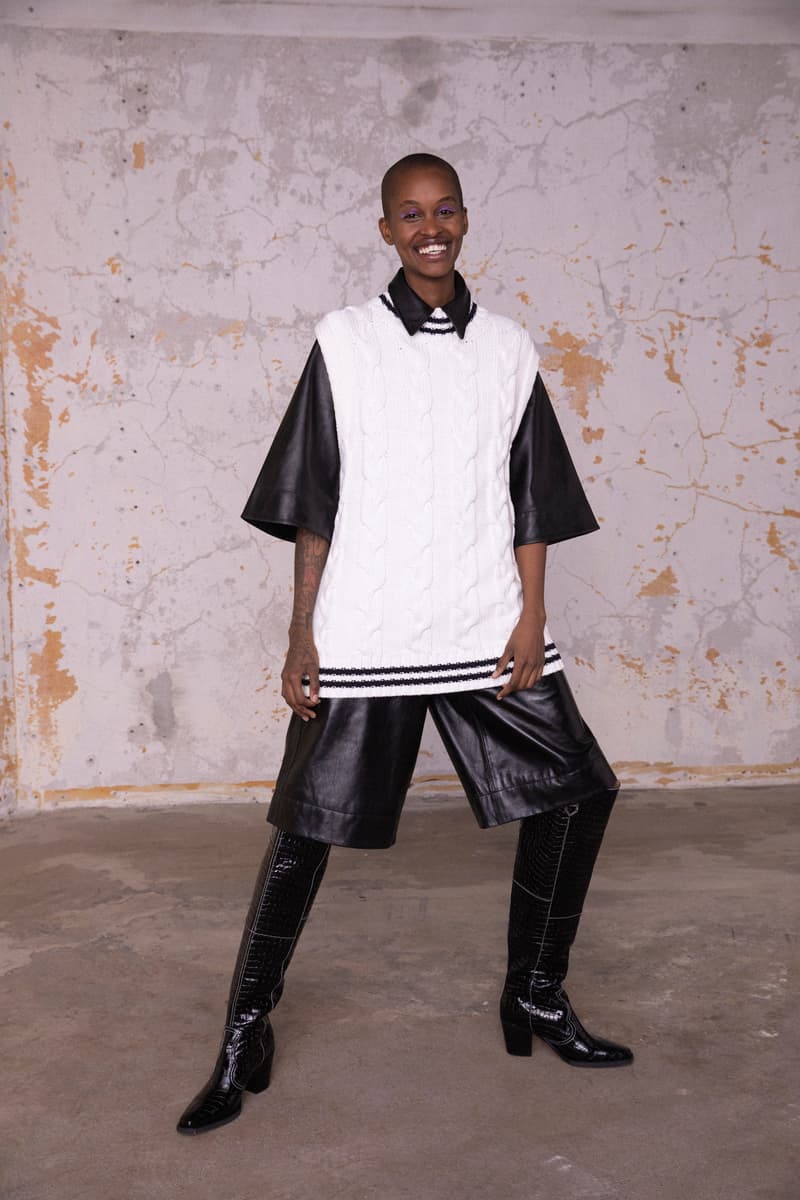 2 of 3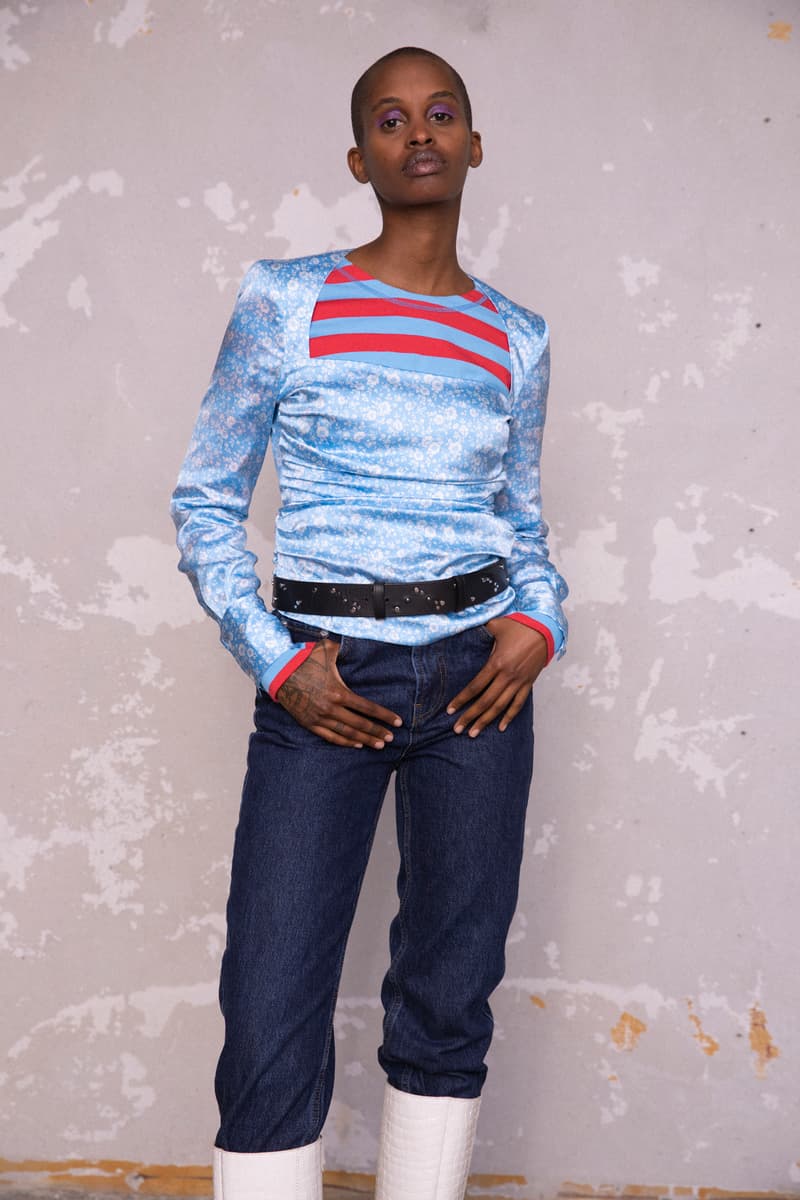 3 of 3
Fashion
GANNI Is Reinventing Scandinavian Style
Dressing for yourself gets a new meaning with the ultimate cool girl label.
GANNI Is Reinventing Scandinavian Style
Dressing for yourself gets a new meaning with the ultimate cool girl label.
"GANNI's aesthetic is very Scandi-cool. They have a feminine aesthetics, without being too girly and a very playful approach to their collections," says Net-A-Porter Senior Fashion Market Editor Libby Page. "Its aesthetic, together with the fact that they are particularly good at building a loyal following and social presence, led the brand's success," she continues, and she's right. GANNI has nailed the effortlessly cool style that Scandinavia is known for, giving it a unique twist that has made the label a massive success world-wide.
Through social media, the "GANNI girl" has become the fashion it-girl we all want to dress like, and as a result, GANNI is one of the most sought after labels coming out of Scandinavia at the moment. We had the chance to speak to the label and learn more about its success, as well as how social media has played a part in the label's growth, and also how COVID-19 has impacted the business. Keep reading for the full interview.
View this post on Instagram
The "GANNI Girl" has become widely known throughout the fashion industry. How did you develop such a distinctive aesthetic? What three words would you use to describe the "GANNI Girl?"
Honestly, we've been so lucky. Our approach to social media has always been really natural. We never had a strategy or even a social media manager, back in the day things just sort of evolved, we just did what felt right. It was started by women like Camille Charriere, Susie Lau and Pernille Teisbaek who we are friends with, they've supported us from the beginning – it's been great to have them by our side. It's amazing to see what it's evolved into today, a community with 46,000 posts. In fact, our #GANNI Girls hashtag came about very early on – it was actually Kate Bosworth and Helena Christensen who accidentally came up with it back in 2015 – they met for drinks and turned up in the same GANNI jacket – we owe them both a drink for that!
Describing the GANNI Girl in three words: Dress for yourself.
Why do you think Scandinavian style resonates so much with a wider audience? How has Ganni managed to introduce Scandinavia to a bigger audience?
When we started out back in 2009, I remember feeling there was something missing on the fashion scene back then. There were two really prominent Scandinavian style directions. Either high concept Scandi minimalism or a more feminine Boho vibe. I just couldn't relate that to my own style, or the way my friends dressed. So we decided to create GANNI, full of fun, colour, contrasts and personality – it's what we call the 'Scandi 2.0'.
How did GANNI start? What has been the main difficulty with running a brand?
We took over GANNI from a good friend of ours Frans Truelsen. He set up the brand back in 2000 as cashmere knitwear line – I came in and designed a pair of shoes for him and they did quite well. When we took over in 2009, we were quite naive. There's no secret recipe to doing well. We always set out to be a Copenhagen brand with a global outlook. But It's about trusting your gut instinct and staying true to yourselves but also not stopping and looking back. Nicolaj and I are both insecure overachievers, we never think what we've done is good enough, so we're always pushing forward. Staying authentic can be difficult, as it is sometimes hard to ignore the outside critiques.
How did you navigate business during the COVID-19 pandemic?
The pandemic has forced us to cut our collections that were yet to be produced almost in half. It was like having written a 300-page book and then being asked to rewrite the same story in 150. I think we've managed to cut the collection down without losing any of the story. Although it was frustrating it was a great experience as it forces you to pick your design darlings we all had to fight for them.
What's next for GANNI? Where do you see the brand going in the next year or two?
We hope we'll still be doing what we love best. It's been super interesting rethinking business as usual. We're rethinking our drop structure. Our main focus right now is to continue prioritizing doing things even more responsibly. We have a 44 goal plan to reach over the next three years as well as 100% certified responsible fabrics and 100% traceability in our collections.
GANNI is one of the top performing contemporary brands in NET-A-PORTER? Why is the brand important to the customer?
We like to have fun and not take ourselves too seriously and I think we really do offer a great product. We always want to add in an element of the unexpected with our designs, but keep things playful with a Peter Pan collar here and a rainbow print there. Our main intention when designing is to make the person who wears us feel the most confident version of themselves. I think that resonates with a lot of people.
It's so amazing to see women across the world connect to what we do. We've always just aimed to be authentic and be ourselves. I think a lot of people can relate to that.
---
Share this article