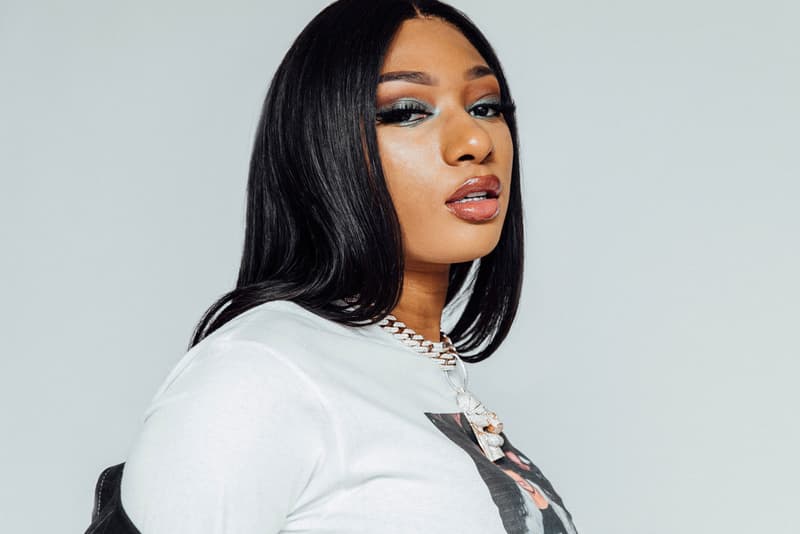 Music
Megan Thee Stallion Breaks Her Silence After Traumatic Shooting Incident
"I just want y'all to know a b*tch is alive and well and strong as f*ck."
Megan Thee Stallion Breaks Her Silence After Traumatic Shooting Incident
"I just want y'all to know a b*tch is alive and well and strong as f*ck."
UPDATE (July 28, 2020): Earlier this week, Megan Thee Stallion took to Instagram Live to address the traumatic shooting incident she was involved in on July 12. She starts off by thanking those who have been supportive and sending her prayers.
The emotional rapper then proceeded to reveal that she was intentionally shot in both feet and that multiple bullets were extracted during her emergency surgery. She then continued to explain how scary the experience was and called out those on the Internet who were making jokes about the incident:
"It's nothing to joke about. It was nothing for y'all to start going and making up fake stories about. I ain't put my hands on nobody. I didn't deserve to get shot. I didn't do sh*t. And thank God that the bullets didn't touch bones or break tendons… where the bullets hit at, they missed everything but the motherf*ckers were in there.

It's not that I was protecting anybody, I just wasn't ready to speak. That's not sh*t that you just immediately get on the Internet and start talking about. And that's a lot of y'all's motherf*ckin' problem — you take y'all whole life to Instagram and Twitter and make it a f*cking diary and that's not me. So f*ck y'all blogs with your fake a** sources and your fake *ss friends. But on a positive note, taking some time to myself has made me realize how to move forward.

Imagine being 25 and you don't have both of your parents. My momma was my best friend and I'm still not really over that. So you kind of try to fill your space with a bunch of people that you think are making you happy. I thought I was ready to give good energy to other people and other people wasn't ready to give good energy to me."
Megan concluded her livestream by saying: "I just want y'all to know a b*tch is alive and well and strong as f*ck and ready to get back to my regular programming." She has yet to reveal who her shooter was, so stay tuned while we wait for more updates.
---
UPDATE (July 20, 2020): Last week, Megan Thee Stallion corrected false reports of her arrest and revealed that she was shot multiple times. The rapper recently took to Twitter to voice out her thoughts on the incident and said:
"Black women are so unprotected and we hold so many things in to protect the feelings of others w/o considering our own. It might be funny to y'all on the internet and just another messy topic for you to talk about but this is my real life and I'm real life hurt and traumatized."
On July 16, Page Six reported that Tory Lanez allegedly shot Stallion. "Tory fired the shots from within the vehicle while Megan was outside trying to leave," a source told the publication. The Los Angeles Police Department told People that Lanez posted a $35,000 USD bail and is scheduled for a court appearance on October 13.
The investigation is still ongoing, so stay tuned while we wait for more details to surface.
---
ORIGINAL STORY (July 15, 2020): Megan Thee Stallion has issued a statement regarding her involvement in the arrest of Tory Lanez, who was taken into custody on July 12 for carrying a concealed firearm in his vehicle.
According to Billboard, the incident leading up to Lanez's arrest occurred in the early hours of the morning, when police responded to a call reporting a disturbance outside of a Hollywood Hills home.
The "Hot Girl Summer" rapper was present in Lanez's car when police arrived. Earlier reports detail a cut on her foot, which led the police to search the vehicle and ultimately, discover Lanez's firearm. Now, Megan Thee Stallion's recently issued statement clarifies that she was shot multiple times. She characterizes her gunshot wounds as "a result of a crime that was committed against me and done with the intention to physically harm me." The rapper, who is expected to make a full recovery, goes on to state that she was not arrested during the incident.
Head to Megan Thee Stallion's Instagram to read her full statement.