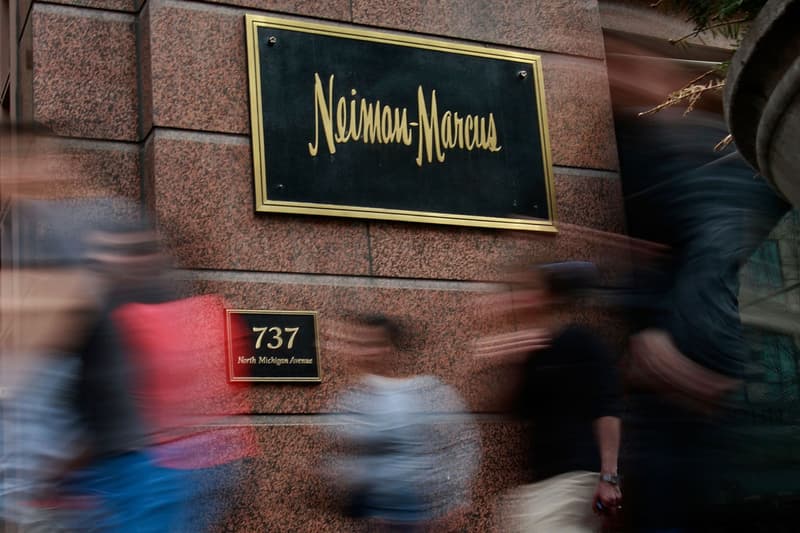 Fashion
UPDATE: Neiman Marcus Exits Bankruptcy With New Owners
The business has eliminated over $4 billion USD in debt.
UPDATE: Neiman Marcus Exits Bankruptcy With New Owners
The business has eliminated over $4 billion USD in debt.
UPDATE (September 28, 2020): Luxury retailer Neiman Marcus has emerged from Chapter 11 bankruptcy, which the company filed for back in May.
According to a report by Business of Fashion, a restructuring plan allowed the department store chain to clear over $4 billion USD in debt and $200 million USD in annual interest. Two of the company's backers, Ares Management Corp. and the Canadian Pension Plan Investment Board, have sold their stakes to three new owners: Pacific Investment Management Co., Davidson Kempner Capital Management and Sixth Street Partners. In addition to the change in ownership, Neiman Marcus named a new board of directors including former LVMH North America Chairman Pauline Brown and Kris Miller, former chief strategy officer at eBay.
Though the business has eliminated massive sums of debt, it remains to be seen whether its retail locations — which include stores for subsidiaries Bergdorf Goodman and Neiman Marcus Last Call — can thrive amidst the coronavirus pandemic.
---
UPDATE (May 7, 2020): Following initial reports on financial troubles plaguing department store Neiman Marcus, the luxury chain has officially filed for bankruptcy.
Last month, the coronavirus pandemic pushed the company to close all 43 of its Neiman Marcus stores across the U.S., as well as locations for its two subsidiaries Bergdorf Goodman and Neiman Marcus Last Call (an outlet). However, its problems preceded the health crisis — according to a report by The New York Times, the company could not keep up with the amount of debt it took out in 2013 as part of two leveraged buyouts by private-equity firms. In addition, its stores has been slow to adapt to the consumer shift to e-commerce.
Neither Neiman Marcus nor Bergdorf Goodman are likely to completely shutter. Rather, it's predicted the company will use bankruptcy as an opportunity to close select locations, saving money and priming itself for acquisition by a potential buyer.
The announcement of Neiman Marcus' plan closely follows the decision of J.Crew Group, which also operates Madewell, to file for Chapter 11 bankruptcy.
---
ORIGINAL STORY (March 25, 2020): According to a report by Bloomberg, luxury department store Neiman Marcus is considering filing for Chapter 11 bankruptcy. The 115-year-old retailer is reportedly in talks with lenders about a potential bankruptcy loan that would keep the company afloat as it figures out a plan to pay off its massive $4.3 billion USD debt.
Earlier this month, Neiman Marcus closed its stores in response to the global coronavirus pandemic. However, the company had been struggling well before the spread of COVID-19 due to a collective consumer shift to online shopping. The Neiman Marcus website remains open for business amid the current health crisis, and told Bloomberg that the company is working on a virtual "selling and styling tool" to assist with remote purchasing.
Back in August 2019, now-shuttered retailer Barneys voluntarily filed for Chapter 11 bankruptcy. The company is now owned by Authentic Brands Group LLC.
Share this article