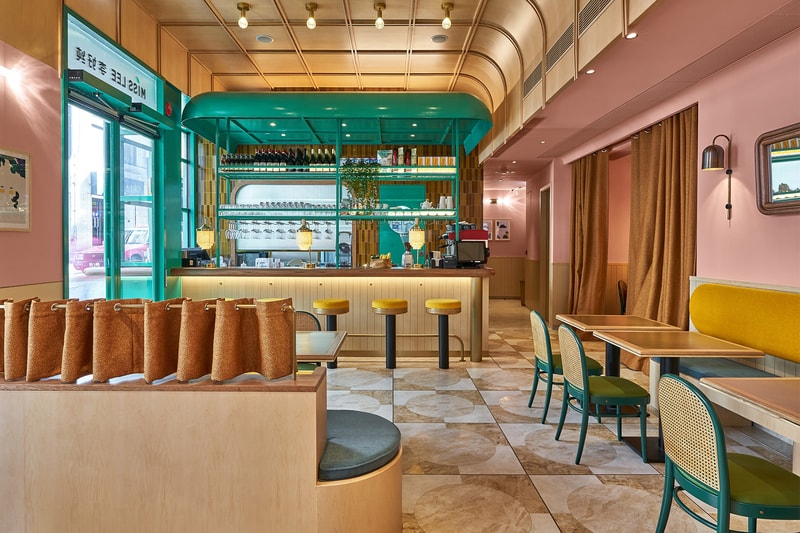 1 of 4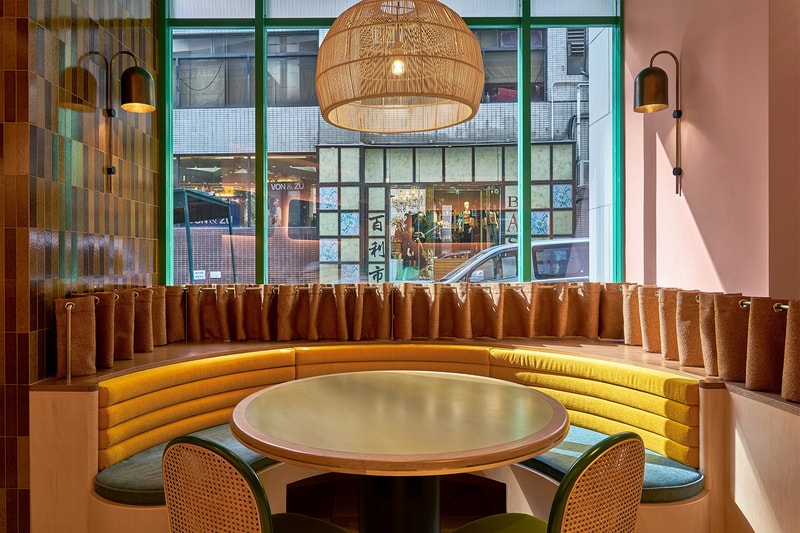 2 of 4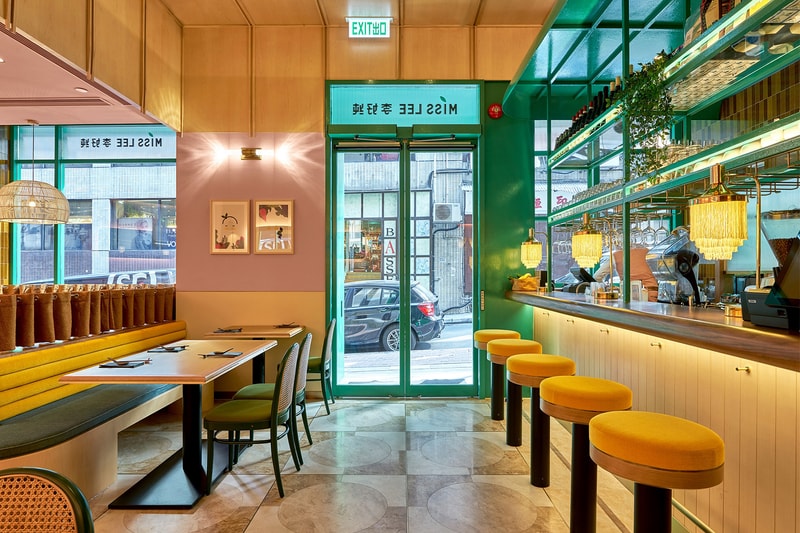 3 of 4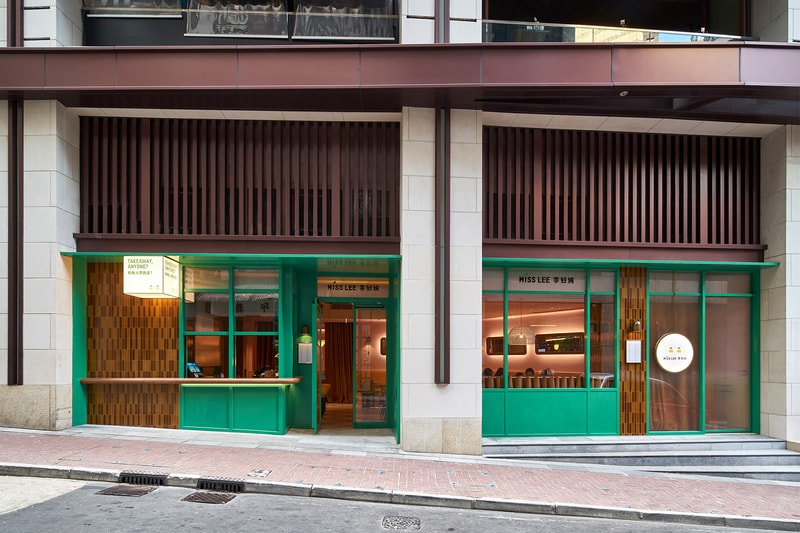 4 of 4
Culture
Satisfy Your Chinese Food Cravings at This Vegetarian Restaurant With Wes Anderson Aesthetics
Take a tour inside Hong Kong's modern Cantonese eatery, Miss Lee.
Satisfy Your Chinese Food Cravings at This Vegetarian Restaurant With Wes Anderson Aesthetics
Take a tour inside Hong Kong's modern Cantonese eatery, Miss Lee.
While the coronavirus pandemic continues to affect many parts of the world, dining restrictions have been slowly and carefully relaxed in Hong Kong as the city's daily confirmed cases are decreasing. To change up our "new normal" routines, we visited Miss Lee, a vegetarian and vegan restaurant that fuses plant-based dishes with Cantonese flavors.
Opened under the ZS Hospitality umbrella about a year ago, Miss Lee is loved not only for its healthy options but also for its photogenic, Wes Anderson-esque interior. Designed by JJ Acuna of Bespoke Studio, the space boasts a pastel color palette featuring hues of pink, yellow and green. Along with the aesthetic and modern atmosphere, you'll find yourself devouring dishes inspired by traditional Cantonese food, including delectable options for vegans, vegetarians and flexitarians alike.
Read on for the latest instalment of "HYPEBAE Brunch," where we taste the best dishes and drinks at Miss Lee.
THIS PLACE IS PERFECT FOR: Anyone craving Chinese food but in need of healthy, plant-based options. Additionally, this restaurant features Insta-ready aesthetics with its pastel-colored walls and decorations.
WHAT YOU SHOULD ORDER: We opted for the three-course lunch ($168 HKD, approximately $22 USD) with the addition of an à la carte menu and drinks. The meal began with Misty Veil featuring sheets of flat noodles laid on top of shredded king oyster mushroom, as well as Flower Bouquet, a wrap filled with cabbage, carrot, beetroot, shiitake mushroom and pickled cucumber. Both dishes were perfect as appetizers, boasting crunchy textures and served with a homemade sesame dressing.
The course was followed by Floating Boat, a Thai-inspired lettuce wrap with chopped bean curd and preserved vegetables. This dish surprisingly tasted a lot like stir-fried pork and was filled with rich flavors complete with a bit of lime juice. Adding to the menu was Golden Flowers, an assortment of fried cauliflower with salted egg yolk sauce, braised mushrooms and pumpkin purée.
Fire Balls, Egg-cellent Plant and Drifting Clouds rounded off the meal. A sweet and sour mixed mushroom dish, Fire Balls was notably similar to sweet and sour pork with the plant-based "meat" arriving with an impressive, meat-like texture. Egg-cellent Plant was a perfect alternative to mapo tofu, with chopped bean curd adding to the rich flavor along with Sichuan peppers for heat. Lastly, Drifting Clouds was a fluffy, dreamy dish featuring pumpkin-filled wontons drenched in pine nut sauce.
In addition to the lunch set, we tried Rolling Stones ($118 HKD, approximately $15 USD), a bowl of mashed potato filled with rice noodle rolls. The dish was topped with vegan caviar and black truffle onion mashed potato. Although this dish took slightly longer to prepare than the others, the wait was totally worth it — the truffle's rich aroma lingered as the creamy potato washed down the spice from the Fire Balls we had eaten earlier.
OUR FAVORITE DRINK: Some of our top picks from the drinks menu include Tropical Passion, a mixed juice of carrot, pineapple, passion fruit and turmeric, as well as Can't Beet, an apple, beetroot, lemon and ginger juice. Both are priced at $25 HKD (approximately $3 USD).
Miss Lee
The Wellington, 198 Wellington St
Central, Hong Kong
Please remember to stay safe and keep your social distance at all times.
---
Share this article