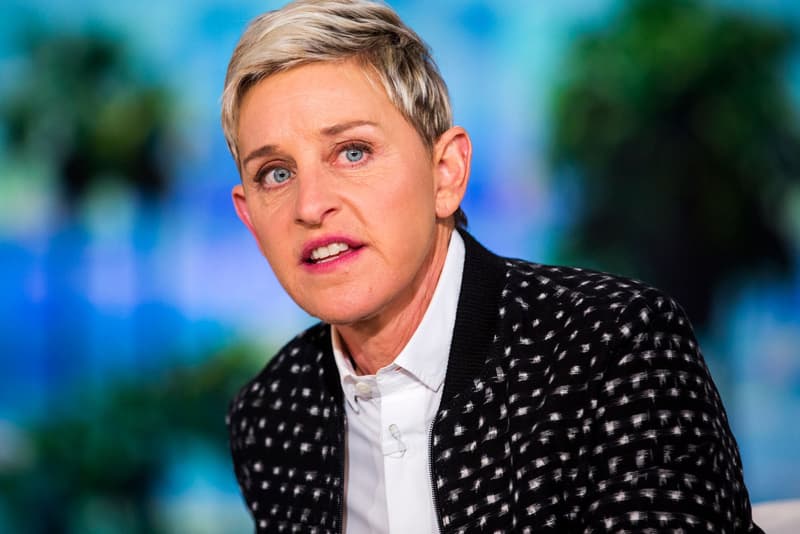 Film & TV
'The Ellen DeGeneres Show' Season 18 Is Scheduled to Return Amid Internal Allegations
"Yes, we're gonna talk about it."
'The Ellen DeGeneres Show' Season 18 Is Scheduled to Return Amid Internal Allegations
"Yes, we're gonna talk about it."
The Ellen DeGeneres Show is set to return for its 18th season later this month despite recent allegations of sexual misconduct and harassment. Ellen DeGeneres commented on the news saying: "I can't wait to get back to work and back to our studio. And, yes, we're gonna talk about it." Last month, the show fired three senior executive and co-executive producers — Ed Glavin, Kevin Leman and Jonathan Norman — following the internal claims.
According to Variety, Tiffany Haddish will join DeGeneres for the premiere episode on the Ellen stage on the Warner Bros. lot without a live audience due to the ongoing COVID-19 pandemic. For its first week back, the show will include interviews with Kerry Washington, Alec Baldwin and Chrissy Teigen. Other celebrities like Chris Rock, Amy Schumer, Adam Sandler and Orlando Bloom will also make an appearance throughout the month of September. Additionally, co-executive producer Stephen "tWitch" Boss is set to guest-host upcoming episodes this fall.
The first episode of The Ellen DeGeneres Show will debut on September 21.