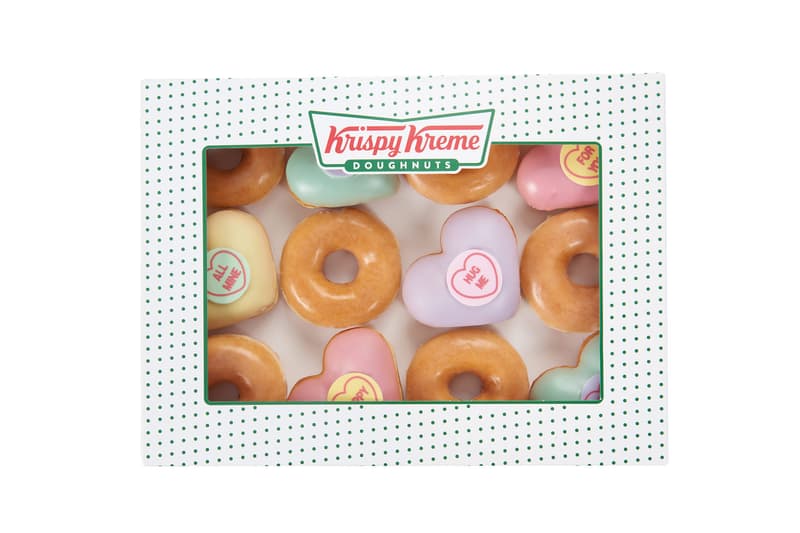 1 of 6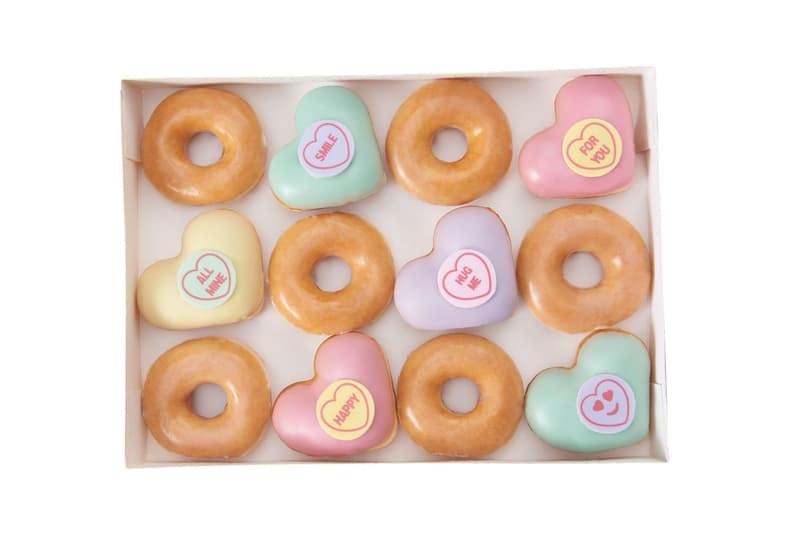 2 of 6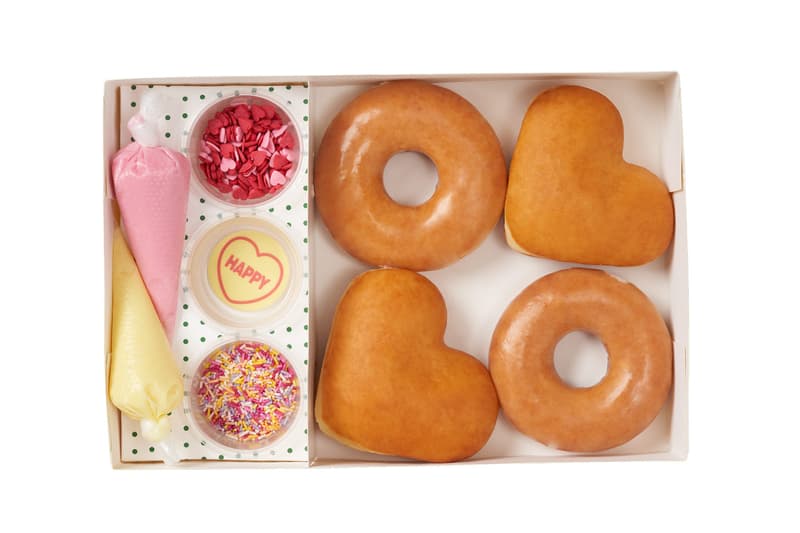 3 of 6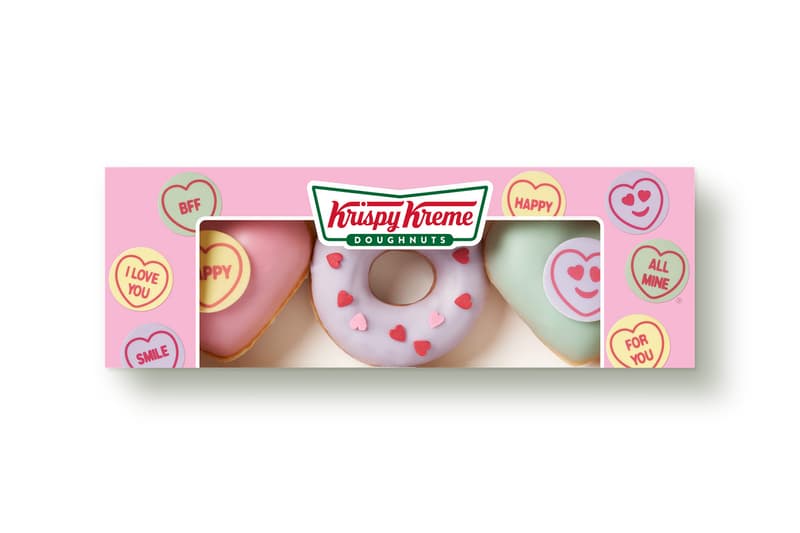 4 of 6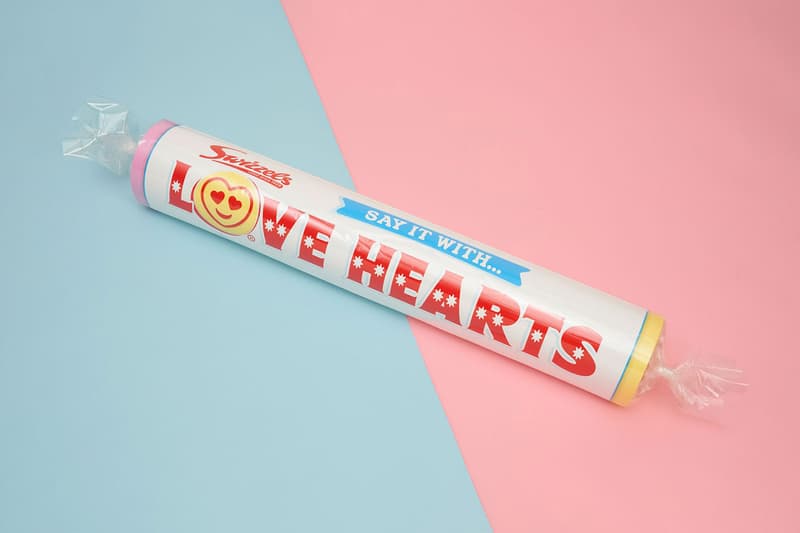 5 of 6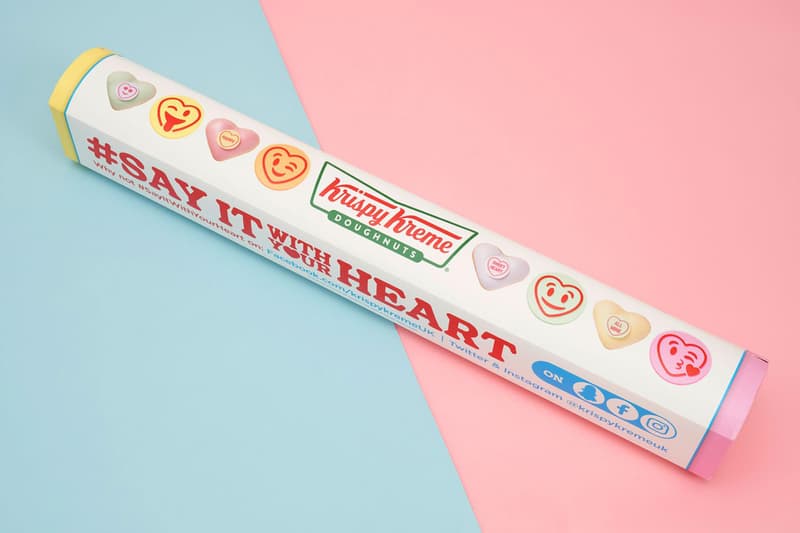 6 of 6
Culture
Krispy Kreme Launches Heart-Shaped Donuts for Valentine's Day
Featuring confectionery brand Swizzels' signature "Love Hearts."
Krispy Kreme Launches Heart-Shaped Donuts for Valentine's Day
Featuring confectionery brand Swizzels' signature "Love Hearts."
To celebrate Valentine's Day right around the corner, Krispy Kreme has released love-themed donuts. Partnering up with confectionery brand Swizzels, the company has created a limited range of heart-shaped treats.
Customers can choose from 12 different icons and messages including "My hero," "BFF," "I love you" and "Happy." If you're feeling crafty, opt for the "Love Creations Kit," which lets you customize your own donuts. Flavors include "Green," a chocolate Kreme filling; "Pink," a strawberry and sherbet Kreme filling; "Yellow," a lemon and sherbet Kreme filling; and "Purple," a sherbet Kreme filling. For those who simply want to show their appreciation, gift your loved one a "Say It With Your Heart" three-pack featuring an exclusive "Sprinkled with Love" ring donut.
In addition to this collaboration, select fans will be able to get their hands on the exclusive collector's item, which is a one-meter-long tube filled with eight Krispy Kreme Love Hearts donuts. For those interested in entering, head over to Krispy Kreme UK's Instagram, Twitter or Facebook channels for more information on how to enter.
You can now purchase Swizzels x Krispy Kreme's Love Hearts donuts in-stores and online for £2.25 GBP (approximately $3 USD).
Share this article