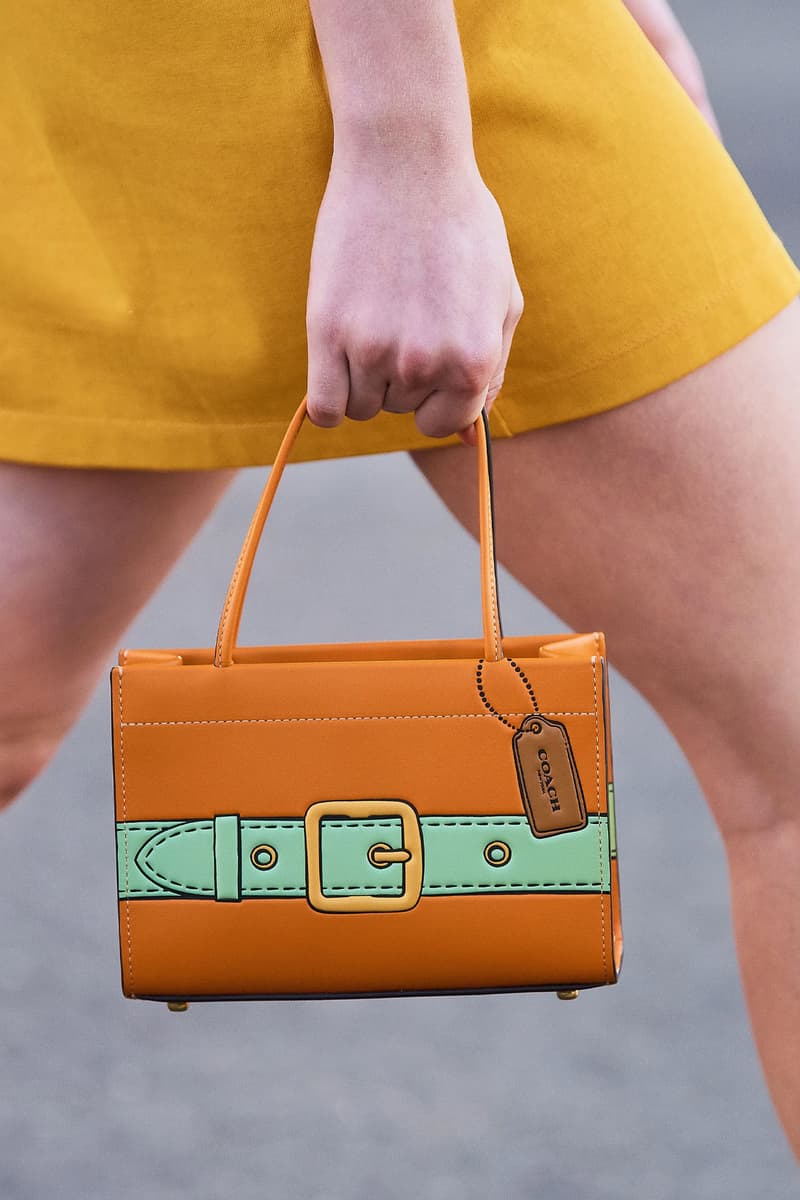 UPDATE: Coach Issues Statement on Accusations of Intentionally Slashing Unsold Handbags
"We have now ceased destroying in-store returns of damaged and unsalable goods."
Fashion
UPDATE: Coach Issues Statement on Accusations of Intentionally Slashing Unsold Handbags
"We have now ceased destroying in-store returns of damaged and unsalable goods."
UPDATE (October 13, 2021): Amid accusations of deliberately slashing unsold bags to write off taxes, Coach has issued a statement on its sustainability program.
"We always strive to do better and we are committed to leading with purpose and embracing our responsibility as a global fashion brand to effect real and lasting change for our industry," the brand captioned on Instagram, along with a carousel of images that reads: "We are committed to sustainability. We have now ceased destroying in-store returns of damaged and unsalable goods and are dedicated to maximizing such products reuse in our Coach (Re)Loved and other circularity programs." The house went on to point out that it "donated product valued at over $55 million USD to support low-income families, individuals in need, those re-entering the workforce and education programs."
In addition to the official statement, Coach's global head of sustainability Joon Silverstein told WWD: " When it comes to damaged or defective product, we have been working on many avenues… It's unfortunate these posts came out now, because we had been doing this thoughtfully." Despite the response, Anna Sacks — the social media user who initially called out the brand on TikTok — told Forbes: "I think it's a step in the right direction, but I also think it seemed deliberately limiting," adding that Coach should pledge to stop destroying all unsold items, not just those that are returned.
Damaging unsold products has been an ongoing issue in the fashion industry, with brands like Burberry banning the practice in 2018 after major backlash.
View this post on Instagram
---
ORIGINAL STORY (October 11, 2021): In a TikTok video that recently went viral, Coach is being accused of intentionally slashing unsold bags as part of a tax loophole.
Social media user Anna Sacks, or @thetrashwalker, took to the video platform to call out the American fashion house for deliberately damaging its merchandise. In the clip, she shares some Coach bags she had bought from Dumpster Diving Mama, who found the purses in a waste bin back in August, as reported by Diet Prada.
"As you can see they're all slashed, which is Coach's policy. This is what they do with unwanted merchandise. They order an employee to deliberately slash it so no one can use it," Sacks explains. "And then they write it off as a tax write-off under the same tax loophole as if it were accidentally destroyed." She continues to point out Coach's product repair service, which is part of the brand's ongoing sustainability program.
Coach has yet to comment on the accusations. Watch the TikTok video below.
Share this article