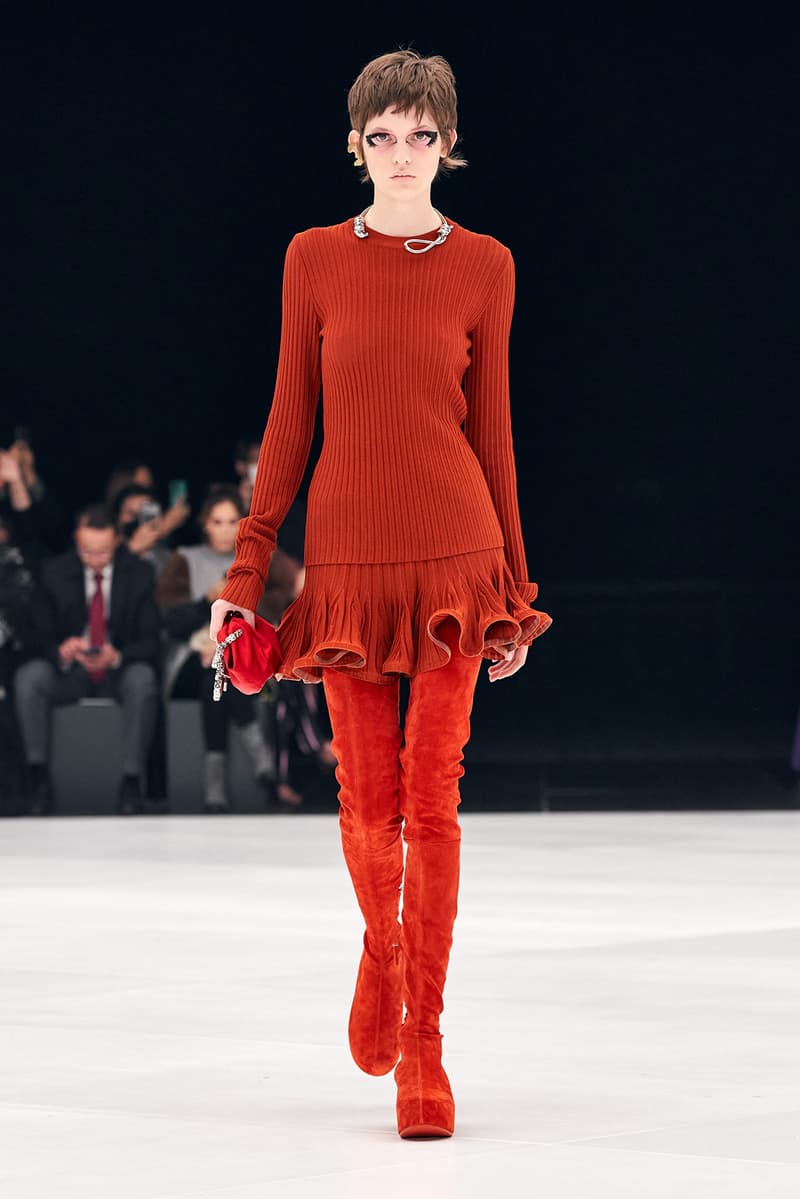 Givenchy Faces Backlash for Noose-Shaped Necklace
Repeating controversial fashion history.
On Sunday, Matthew M. Williams staged his first live runway show for Givenchy at Paris Fashion Week Spring/Summer 2022. While the presentation was filled with new artistic elements paired with the designer's signature monochromatic aesthetic, a specific necklace in the range has caused a stir online after Diet Prada pointed out the accessory's controversial detail.
The 13th look in the line — a red knitted long-sleeve dress styled with suede pant boots and a matching handbag — featured a silver necklace that appears to be shaped like a rope with a loop in the front, resembling a noose. Models in looks 16 and 32 also had the necklace on.
This look is almost similar to Burberry's controversial hoodie back in 2019, which came with strings on the front along with a noose. The house received criticism and issued an apology stating: "We are deeply sorry for the distress caused by one of the products that featured in our A/W 2019 runway collection. Though the design was inspired by the marine theme that ran throughout the collection, it was insensitive and we made a mistake." Following the incident, Burberry implemented new diversity initiatives including training for all employees and establishing "employee councils focused on diversity and inclusion."
Givenchy has not yet addressed the issue. Stay tuned while we wait for more details to surface.
Share this article