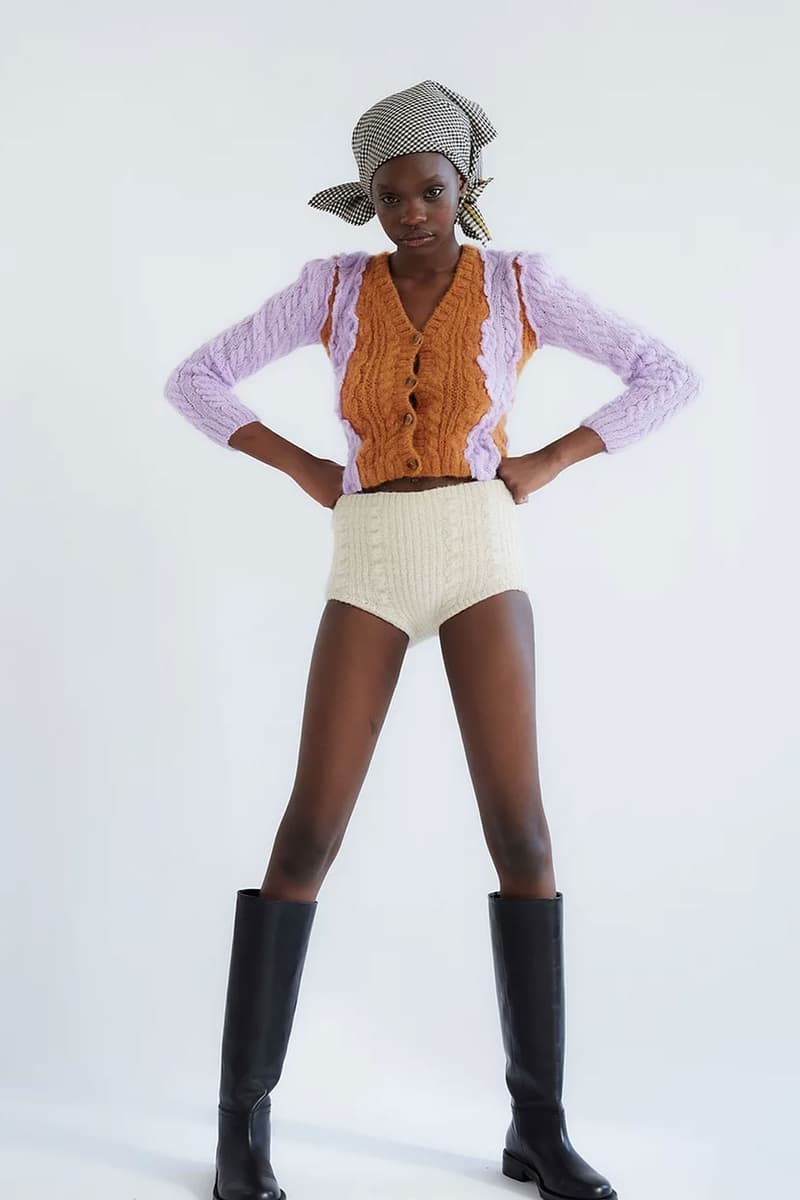 10 Latinx-Owned Fashion and Accessory Brands To Know and Love
Including Hernán Herdez, Sabrina Ol and Tach Clothing.
Fashion
10 Latinx-Owned Fashion and Accessory Brands To Know and Love
Including Hernán Herdez, Sabrina Ol and Tach Clothing.
Hispanic Heritage Month (September 15 to October 15) is an annual celebration of Hispanic Americans and their influence on the culture and history of the United States. With roots stemming from Spain, Mexico, the Caribbean and Central and South America, the Latinx community and its rich diversity have inspired many designers with that shared background. Here, we highlight 10 Latinx-owned fashion and accessory brands you need to know.
Our top picks include Tach Clothing, an Instagram favorite known for its colorful knitwear designs. Gauge81 is loved for its timeless mini-dresses, while BARRAGÁN creates experimental styles that bridge the gap between fashion and art. MOZH MOZH aims to preserve Peruvian textiles by working with local female artisans. In a similar vein, Selva Negra strives to maintain a sustainable supply chain with ethically sourced materials. In accessories, we're spotlighting Puerto Rican imprint Hernán Herdez and Mola Sasa, the latter of which collaborates with the Indigenous communities of Colombia for its collections.
Read on for some of our favorite Latinx-owned brands.
The eponymous label of Mexican designer Victor Barragán, BARRAGÁN is one of the hottest names on the New York fashion scene. Loved for its experimental designs, the brand blurs the line between fashion and art with gender-fluid garments featuring contrasting fabrics and prints.
Founded by Mexican-American content creator Desi Perkins, DEZI launched in 2020 with an array of statement-making eyewear. With designs inspired by the beauty YouTuber's travels and personal experiences, the brand is loved for its stylish and affordably priced frames.
Founded by Colombian designer Monika Silva, Gauge81 is a go-to brand for both chic wardrobe basics and party wear. From its collections, you'll find plenty of retro-inspired mini-dresses perfect for a weekend brunch or a night out.
Hernán Herdez, owned by Puerto Rican designer Melissa Hernandez, uses recycled materials to create timeless jewelry. Its handmade earrings and bracelets are crafted in organic shapes, while its brass and silver rings are adorned with colorful gemstones.
Mola Sasa founder Yasmin Sabet celebrates her roots by collaborating with various Indigenous communities in Colombia. Local artisans' works including traditional textiles are incorporated into the brand's top handle handbags and clutches, as well as earrings and bracelets.
MOZH MOZH is a womenswear label that strives to preserve Peruvian traditions by working with female artisans from native villages, while using local materials such as alpaca, cotton, wool and natural rubber.
Based in Brooklyn, Mexico City-born designer Sabrina Olivera aims to tell positive stories through her garments. Her latest project "Everybody's Darling" explores self-confidence and security, celebrating hyperfemininity, curves and sensuality.
Selva Negra is a ready-to-wear brand founded by Kristen Gonzalez. Keeping sustainability and accessibility in mind, the size-inclusive designs are offered at affordable prices and are mindfully produced with ethically sourced materials.
Simonett is both an independent store and a ready-to-wear fashion label. Founded by Simonett Pereira, the brand creates fluid, timeless designs that can be worn all year long. Simonett is committed to maintaining a transparent supply chain in an effort to become a sustainable company.
Popular on social media, Tach Clothing is loved for its whimsical knit cardigans that are locally made in Uruguay. Inspired by vintage clothing, its pieces feature colorful yarns woven into cute shapes and patterns.
Share this article