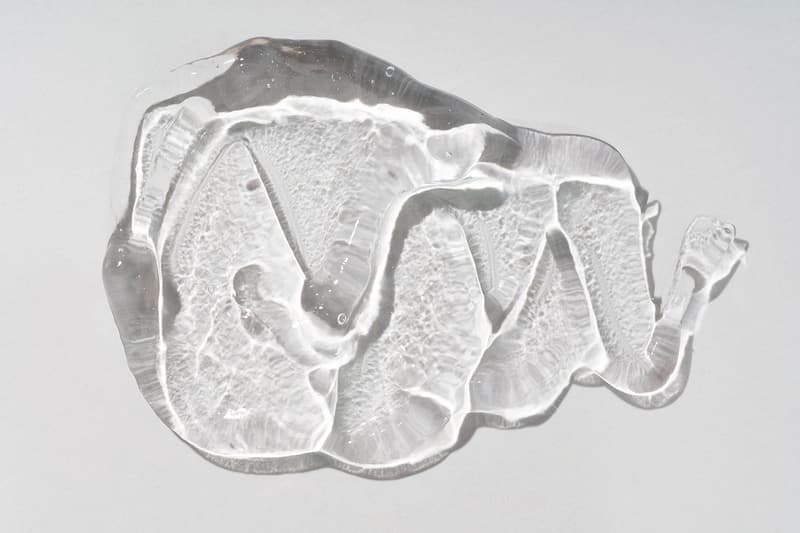 Beauty
Beauty TikTokers Are Using Lube as Makeup Primer
Dermatologists are warning against the trend.
Beauty TikTokers Are Using Lube as Makeup Primer
Dermatologists are warning against the trend.
As always, beauty TikTokers aren't afraid to test out new products or trends, such as applying lube on the face. Makeup artists on the video-sharing platform have begun using the slick formula in place of primer for smoother skin.
With over 7 million views, #lubeprimer has become the latest trend of TikTok beauty. In particular, makeup artist Lukáš Kohutek is seen using Durex lube in a few of his beauty tutorials, while Sean Anthony takes it a step further by mixing lube with foundation. "It's turning grippy, which is amazing for primer. My makeup looks so good… I'm absolutely speechless," Anthony shares in his review. Since the videos have gone viral, numerous social media users have tried out the makeup trick themselves, sharing that the lube gets tacky and makes a great base for applying makeup.
Responding to the viral trend, Stacy Chimento, a certified dermatologist, told Teen Vogue: "Products featured in the highly popular TikTok trend on lubricants can contain substances such as castor oil. Recently castor oil has been a popular addition to use with primers as it smoothes out the skin and pores. It can act as a humectant, which helps to draw water into the skin to provide moisturization." However, she pointed out the potential drawbacks of using lube on your skin: "However, there are a lot of concerns from a dermatological perspective. Its thick nature can lead to clogged pores which would not be ideal for acne-prone patients."
Board-certified cosmetic dermatologist Dr. Robert Finney, who spoke to NYLON about the trend, agreed: "There are plenty of good primer options designed specifically with your face in mind. … Durex Play 2-in-1 has castor oil in it. Castor oil can clog pores and lead to breakouts." He added that lubes that feature fragrances may also cause allergic reactions or irritation.
So please, do not try this bizarre trend at home.
Share this article