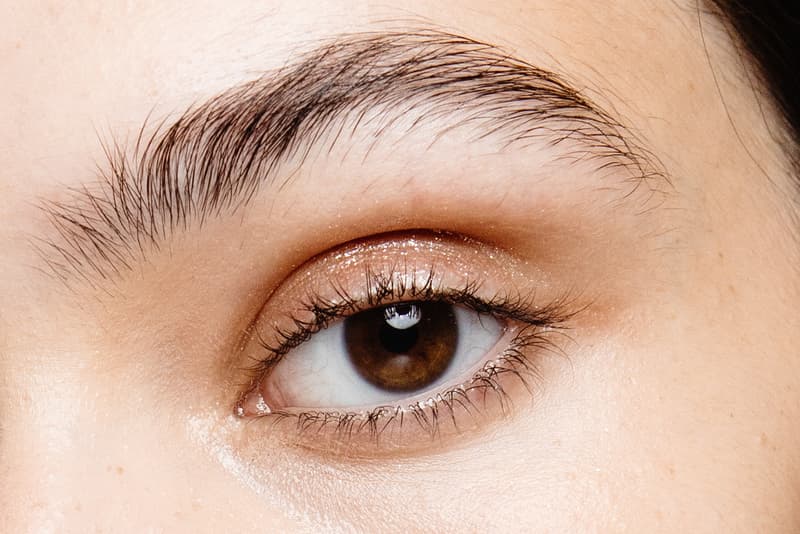 Beauty
Everything You Need To Know About Eyelash Serums
Experts explain the science behind lash growth.
Everything You Need To Know About Eyelash Serums
Experts explain the science behind lash growth.
Keeping one's eyelashes in good condition is important — they play a significant role in framing and defining the eyes, while serving the more practical purpose of protecting the delicate eye tissue from airborne dust and debris.
If your eyelashes are recovering from too many rounds of lash extensions or lash lifts, or they are hard to see because they're generally sparse, short or thin, mascara can make all the difference on a temporary basis. These days, there are also plenty of off-the-shelf eyelash serums formulated to deliver long-term benefits, boosting lash health and strength as well as lash length and thickness.
Here, two specialists explain the science behind eyelash growth and how eyelash serums work.
Eyelashes 101
In order to understand how the different types of lash serums work, it's important to first get to grips with the natural anatomy of eyelashes. "On average, we have around 80 to 160 strands of hair growing on our upper eyelid," Dr. Kemi Fabusiwa, skin specialist at Joyful Skin Clinic, explains. "Just like the hair on our heads, our eyelashes contain a follicle, a root and a bloody supply."
Medical doctor and aesthetic practitioner Dr. Crystal Lee adds that the follicle is responsible for eyelash growth. "The inner medulla is made of cells surrounded by a stiffer cortex that gives the eyelash its strength and rigidity. The cortex is made of melanin, the natural pigment that gives eyelashes their color, and keratin."
Although the natural speed of lash growth varies between people, according to Dr. Fabusiwa, eyelashes take an average of five months to complete their lifecycle. "There are three main processes within this growth cycle," she says. "The growth phase, anagen, is when the blood supplies the eyelash and helps it grow around 0.12 millimetres a day — this lasts for up to 10 weeks. The transition phase, catagen, is when the eyelash detaches from its blood supply. And the shedding phase, telogen, is when the lash lies dormant while new baby hairs are formed." The more time the eyelash spends in the anagen phase, the longer the length it's likely to achieve.
How do eyelash serums work?
"Many eyelash serums will claim to keep the hair follicles in the active growth phase for as long as possible, and simultaneously speed up the resting phase," Dr. Fabusiwa says. However, there are very few ingredients that do actually stimulate growth. Prostaglandins and prostaglandin analogue bimatoprost, found in prescription-only Latisse, are two of the more common ones.
"Prostaglandins induce the hair to stay in the growing stage for longer and also increase the size of the bulb, making the eyelashes thicker and fuller," Dr. Lee explains. "However, some of its side effects include eyelid irritation, fat loss under the eyelids, and pigmentation of the iris and lash line." For this reason, most over-the-counter brands formulate products without prostaglandin-derived ingredients, and instead rely on vitamins and peptides to promote healthy lash growth.
That isn't to say that these options are ineffective. "Vitamin-based eyelash serums can help promote healthy, strong eyelashes by strengthening and preventing them from breaking easily," Dr. Lee notes. "Similarly, peptide-based serums claim to nourish, condition and strengthen brittle lashes." Other ingredients to look out for include amino acids, ceramides, biotin and panthenol.
"Biotin may help internally increase the eyelash growth from the inside out, and ceramides and amino acids may help improve the health of the follicle and surrounding skin," Dr. Fabusiwa explains. By strengthening the follicle and creating a healthy environment for lashes to resist biological and topical stressors, these serums increase the chances of lashes being strong enough to survive all three phases of the hair cycle, ultimately resulting in lashes being longer and more densely populated.
When can you expect to see results from eyelash serums?
The growth cycle of your eyelashes is much shorter than for the hair on your head, so you should start to see at least some improvement in as quickly as a few weeks. However, the key to making eyelash serums work is consistency and patience.
"Eyelash serums are not magic, so don't expect them to work overnight," Dr. Lee says. "They can take up to two months before you start seeing results, and the improvements may feel underwhelming to some. The best thing is to set some realistic expectations." Since eyelash serums work by supporting and enhancing the natural growth process, if your eyelashes are already strong and are in good health, then you may not be quite as impressed by the results as someone whose lashes were initially very short and sparse.
Are eyelash serums safe to use?
As with any product that's released to consumers, eyelash serums will have undergone rounds of rigorous testing before they can be released for sale. Still, it's always wise to exercise caution when introducing a new product to your routine.
"Eyelash serums are generally safe, but they may potentially cause some irritation to the eyes and eyelids," Dr. Lee warns. "If you notice any redness or irritation, stop using the product immediately and consult a physician." Dr. Fabusiwa adds that this is particularly important with eyelash serums, as the skin around the eye is the most fragile on the whole body. "This is the one area that you must be overcautious with," she stresses. "Do your best to take care of the delicate area surrounding the eye, and look for signs of hypersensitivity or irritation with your serums."
If eyelash serums don't work out for you, Dr. Lee offers some simple tips, such as ensuring that you are removing your eye makeup efficiently. "Clogged oil glands can prevent eyelash growth, and mascara that isn't washed off properly can contribute to the dryness and brittleness of your eyelashes," she says. "Additionally, using a mascara curler correctly will minimize trauma. Think twice before using a heated curler, as they can cause dryness and brittleness."
The best eyelash growth serums
Arguably one of the most popular options on the market, RevitaLash's formula contains biotinoyl tripeptide-1, known for strengthening eyelashes and keeping them rooted in place. The product also features a prostaglandin-derived ingredient known as DDDE — short for dechloro dihydroxy difluoro ethylcloprostenolamide — that promotes lash growth.
A combination of peptides, amino acids, biotin and panthenol work together in this serum to help strengthen and boost lash health. Swipe on this clear formula once a day, and the brand says you should start to see thicker, fuller and longer lashes in as little as eight weeks.
Formulated to combat the impact that stress, nutritional deficiencies and aggressive makeup removal can have upon eyelashes, Typology's formula features pea peptides and amino acids that stimulate lash cells to increase their density. The blend also contains nourishing castor oil and panthenol to strengthen the lash bulb. Even better, the product can also be used on the brows.
Another cult classic, Talika's eyelash serum contains multiple peptides including actyl hexapeptide-1, which specifically helps stimulate melanin production, resulting in darker, more defined lashes. According to the brand, clinical trial results identified an improvement in lash length and color after just 28 days. Bonus points for the doe-foot applicator that makes targeted application easier.
As its name suggests, this formula is packed with multiple peptide blends. Each one has a unique purpose, ranging from stimulating the production of keratin and slowing hair follicle aging, to strengthening hair anchorage. While most eyelash serums are meant to be used once a day, this is recommended for application both morning and night.
This highly rated eyelash serum delivers longer, thicker and fuller lashes thanks to a synthetic prostaglandin that triggers the anagen stage, forcing the lashes to spend longer in their growth phase. At the same time, amino acids, hyaluronic acid and vitamin E help condition and fortify lashes to prevent breakage.
The best eyelash-enhancing mascara
Not all mascaras are created equally — there are plenty of innovative formulas entering the market that promise to take better care of lashes, while instantly making them appear longer and bolder. This particular one from NUDESTIX contains a peptide complex that extends the lash growth phase, resulting in longer lashes with daily use.
Those looking for a product that can pull double duty and boost lashes in both the long term and the short term, try this multitasker by bareMinerals. The lengthening mascara is infused with a plant-based lash serum that combines red clover flower and peptides to improve strength and prevent lash fallout.
Another do-it-all mascara, this Victoria Beckham Beauty product is consciously formulated without the usual culprits that leave lashes brittle and prone to breakage. Instead, the ingredients list contains shea butter, niacinamide, panthenol and vitamin E, all chosen for their abilities to nourish, condition and provide anti-breakage protection.
---
Grace Day is a full-time beauty editor based in Manchester, U.K. Her first job, as a beauty advisor in department stores, was where her love of beauty began — and where she discovered the importance of a good concealer. She loves the science of skincare and counts herself as the resident skincare advisor among friends. You can find Grace on Instagram and her blog.
Share this article