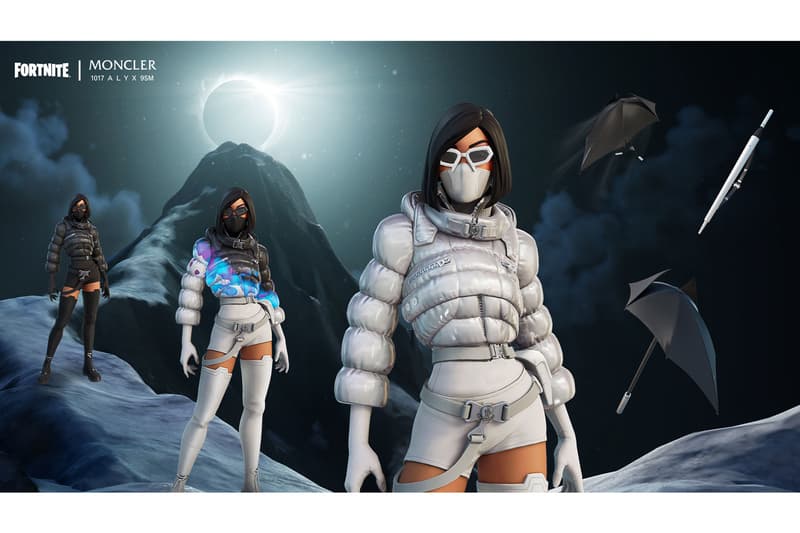 1 of 3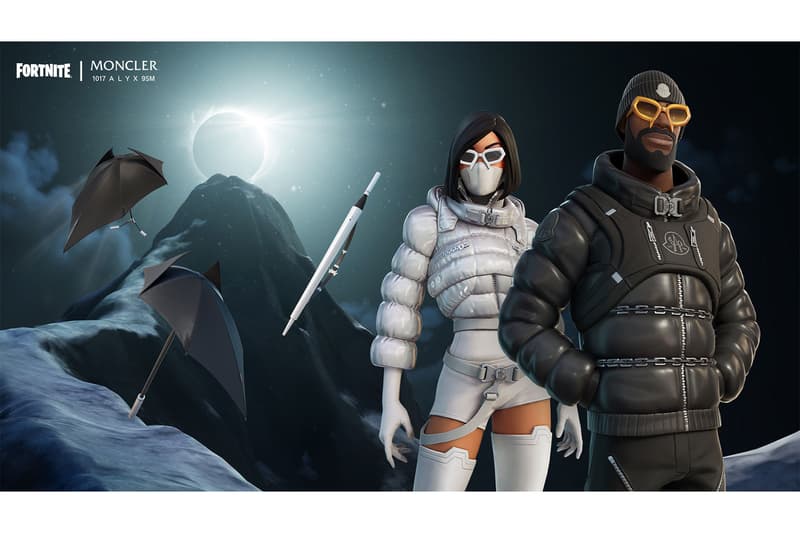 2 of 3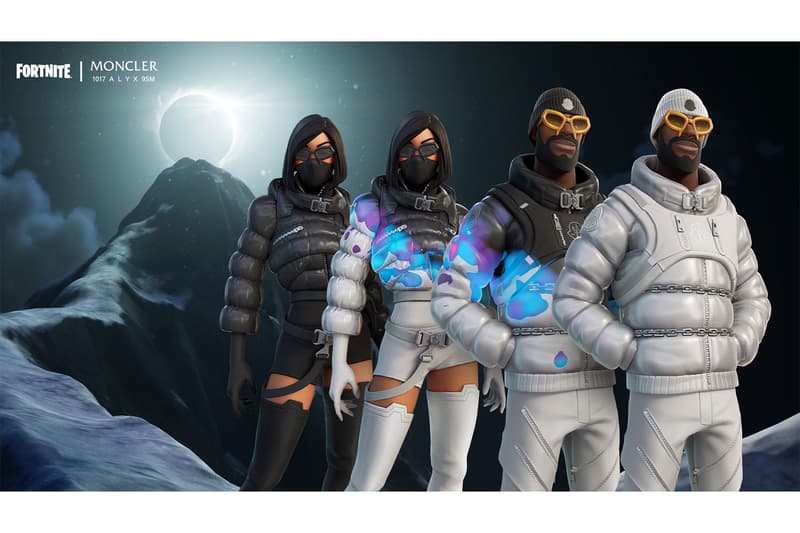 3 of 3
Fashion
Dress Your 'Fortnite' Avatar in the Latest 6 MONCLER 1017 ALYX 9SM Drop
A collaboration celebrating light and dark.
Dress Your 'Fortnite' Avatar in the Latest 6 MONCLER 1017 ALYX 9SM Drop
A collaboration celebrating light and dark.
Moncler has joined forces with Epic Games to make its 6 MONCLER 1017 ALYX collection available on Fortnite. Designed by Matthew Williams, the fashion and gaming crossover arrives as part of the French brand's Genius line.
Available outfits include the Moncler Classic Set in "Andre" and "Renee," which can be accessorized with the Umbra-Tube Back Bling, Umbra-Axe Pickaxe and Para-Pluie Glider. Players can choose between dark and light styles, or opt for the reactive version, which changes colors as they reach higher altitudes within the game. The collaboration also features "The Summit" Loading Screen.
"It's been very interesting working with the team at Epic and Moncler to bring the 6 MONCLER 1017 ALYX 9SM collection to life inside a vibrant digital space like Fortnite," Williams shares in a press release. "The new 6 MONCLER 1017 ALYX 9SM collection celebrates when light meets the dark, the collaboration with Fortnite explores this concept in completely new ways. Digital materials do not follow the rules of the physical world, allowing us to be more creative with these new in-game reactive outfits, they transition from light to dark depending on the altitude of the player inside the game."
Fortnite players can head to the in-game Item Shop to get their hands on the virtual collection from November 20 at 7 p.m. CET (1 p.m. ET).
Share this article