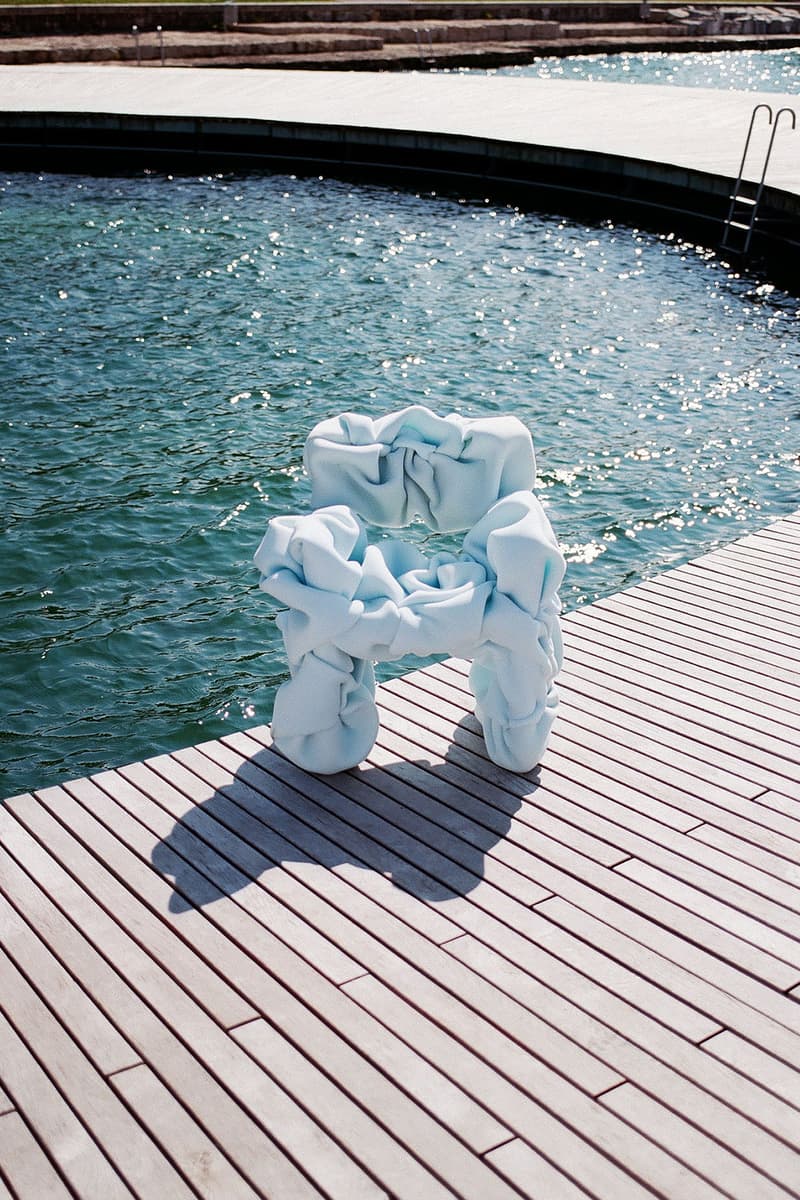 1 of 5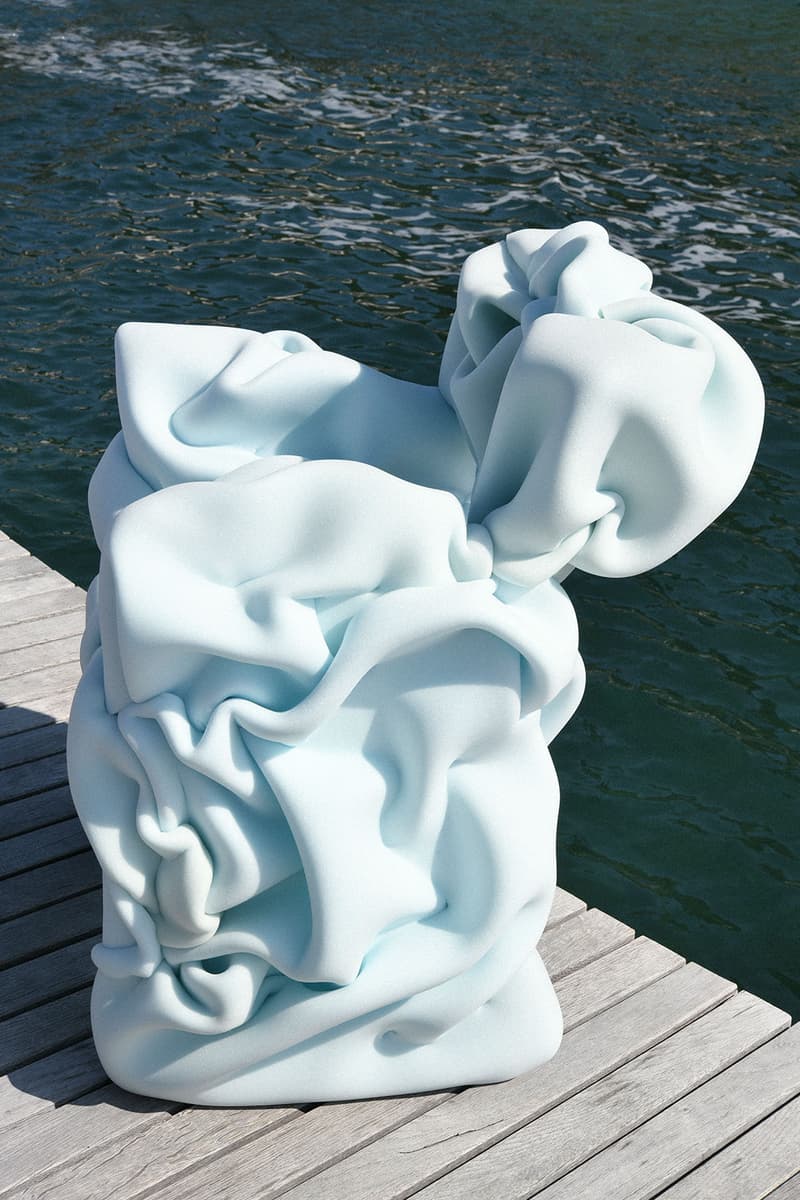 2 of 5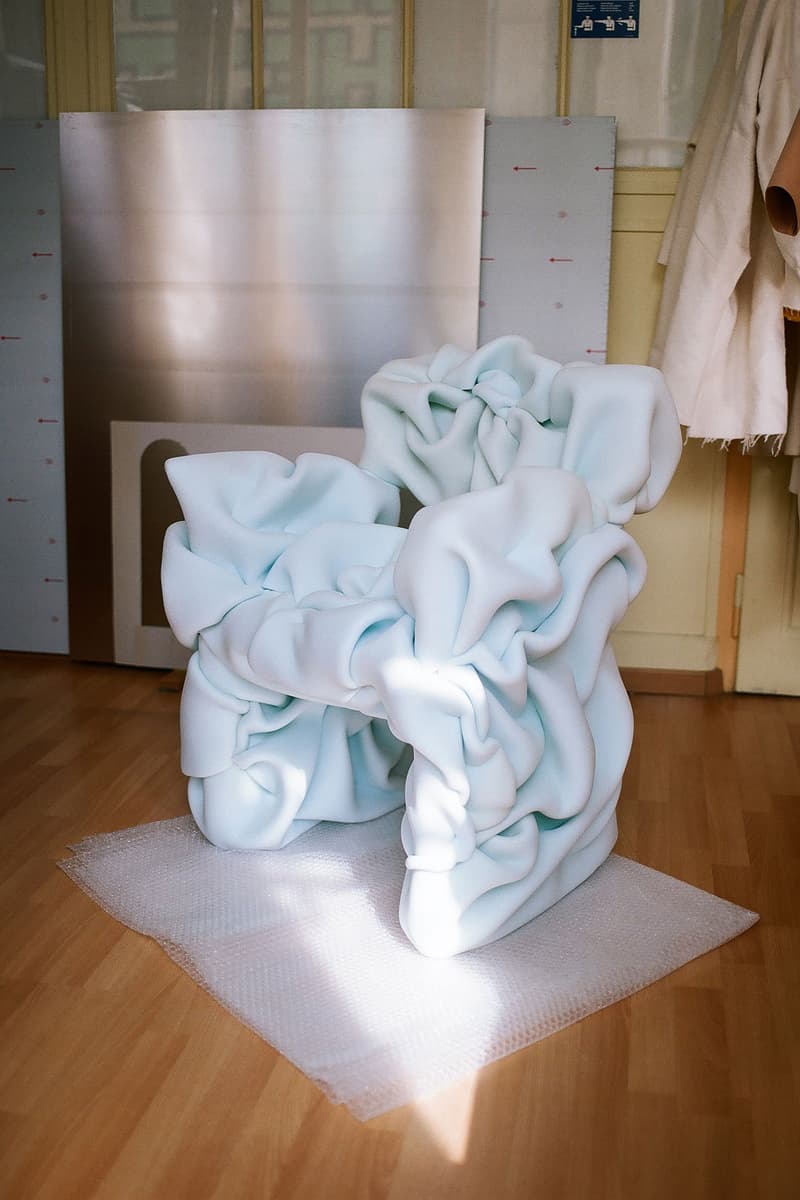 3 of 5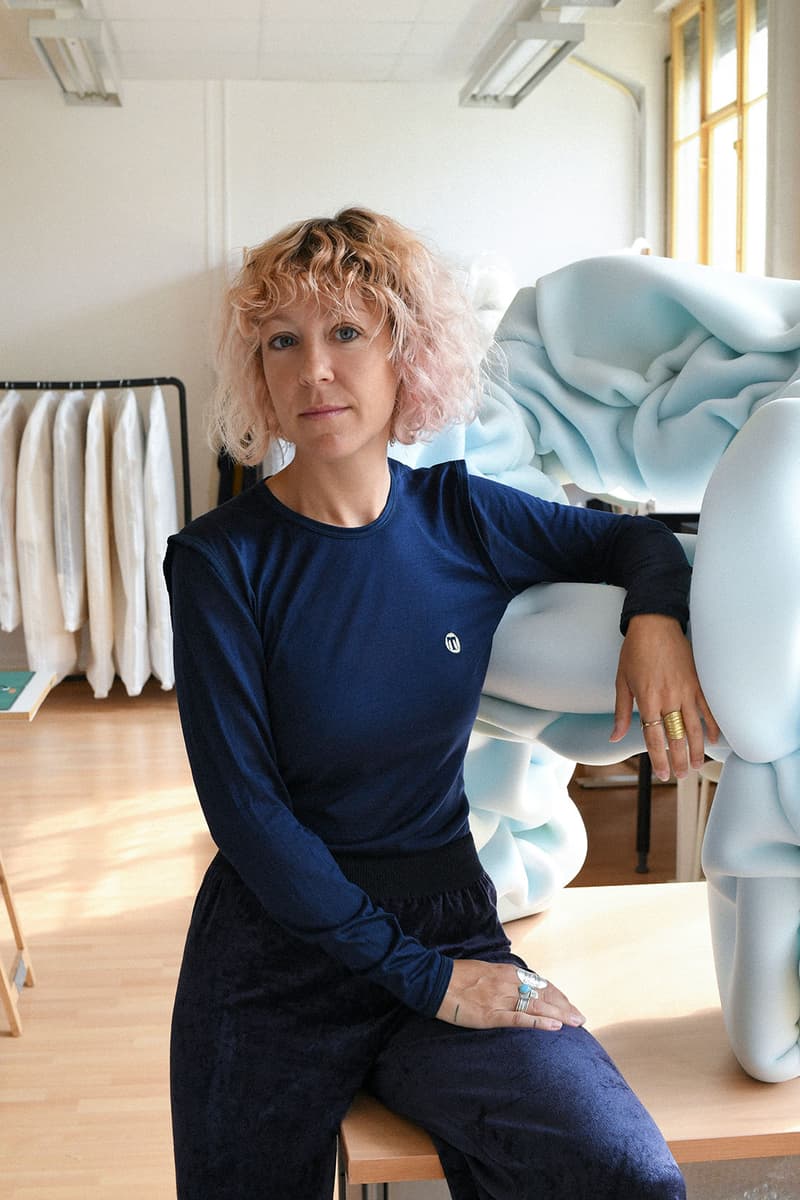 4 of 5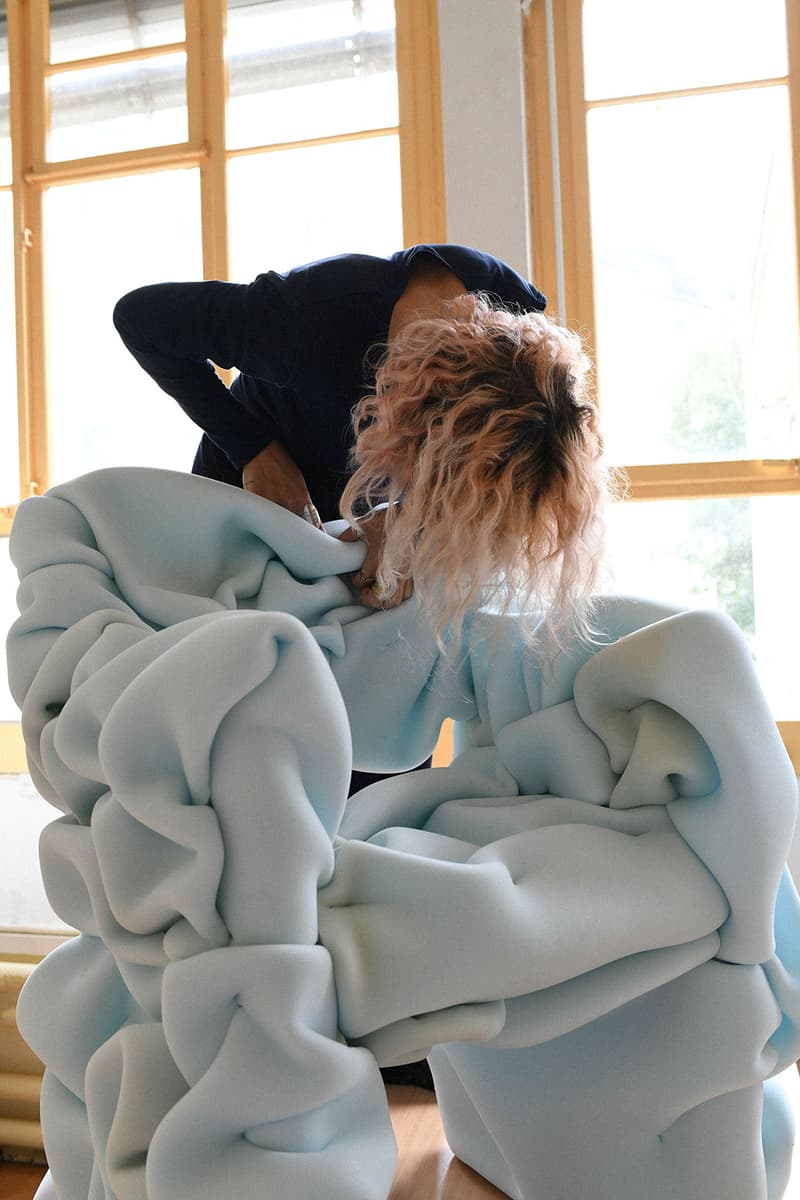 5 of 5
Home
Massproductions Taps Artist Floral Mottini to Rework Used Armchairs
A dreamy, fluffy design inspired by vintage sci-fi.
Massproductions Taps Artist Floral Mottini to Rework Used Armchairs
A dreamy, fluffy design inspired by vintage sci-fi.
Swedish home label Massproductions has teamed up with Geneva-based artist Flora Mottini to give life to its used Crown Armchairs.
The partnership arrives as part of "Face Lift," a new concept that aims to help customers preserve and restore their existing furniture. Along with this launch, Massproductions has introduced "The Crown Jewels," a series that invites four artists to rework the Crown chair.
For the collaboration, Mottini looked to her signature aesthetic, which takes inspiration from sci-fi imagery, psychedelia and surrealism. "I am attracted to the aesthetics of the cartoons of the '30s to '50s, where spatial distortions, time travel and super dimensions often affect me," she explains in a press release. "The notions of landscape, navigation, thresholds and horizon are present in my artistic practice. I take in impressions by observing things in my everyday life and environments I especially like, such as deserts, mountains and islands."
The resulting design features a fluffy, scrunchie-like silhouette dressed in baby blue. The furniture piece is reworked with leftover soft foam material from the artist's previous projects. The fabric is attached to the chair in irregular patterns to create a pleated look.
Take a peek at the making process above, and read our chat with Mottini on her inspirations down below. Massproductions' "Crown Jewels" series will be presented in an exhibition at the brand's showroom from December 2021 to January 20, 2022.
Massproductions Showroom
Östgötagatan 29C
116 25 Stockholm, Sweden
Based on your website and Instagram, we can see that you mostly work with 2D work. What drew you to this project and what was it like working with furniture?
It's true that my artistic work is often painting, but to build these, I almost always pass by a sculptural aspect. Because I work with matter, I test forms by assembly. I photograph objects and fragments of matter, and I make models.
At first, I was interested in working and rethinking how to give a second life to a design that already exists. Then, I imagined a seat that could come out of my landscape painting and what kind of shape it would have, what material it would be made of and what it would look like.
What were the inspirations behind the blue color and the sculptural, scrunchie-like silhouette?
The cloudy atmospheric formation when you are sitting in the plane and looking through the window. Depending on the density of the atmosphere, the altitude at which one flies and the light intrinsically linked to the time of day, one can't really distinguish if it's the sea, the sky or a mountain. It's like an island in the open sea, straight out of a dream. It's this blurred border between the form of things and their appearance that interests me.
What was the most challenging part or memorable moment of creating this piece?
After I completed it, I really enjoyed working on bringing these objects back to life in an existing landscape. We did a photoshoot with the talented photographer Estelle Spirig, who imagined a setting appropriate to their new appearance, and it was quite an experience to follow this.
View this post on Instagram
Share this article