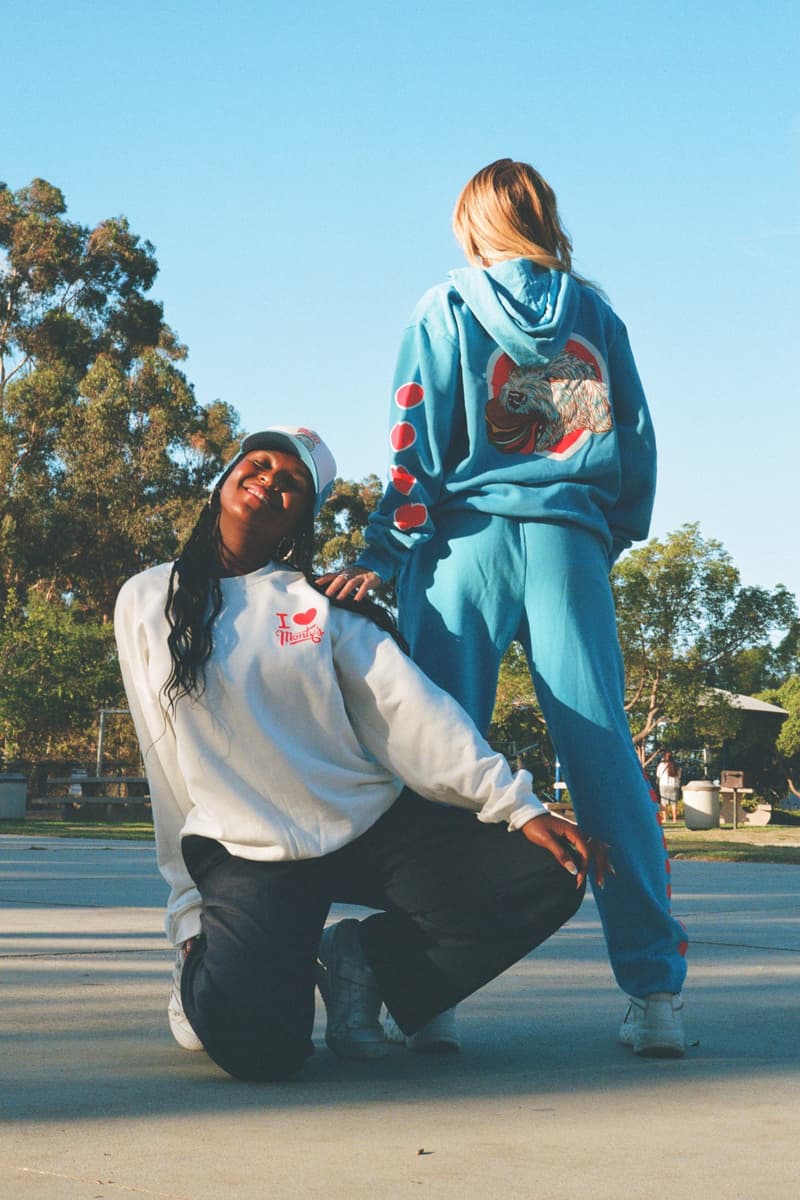 1 of 4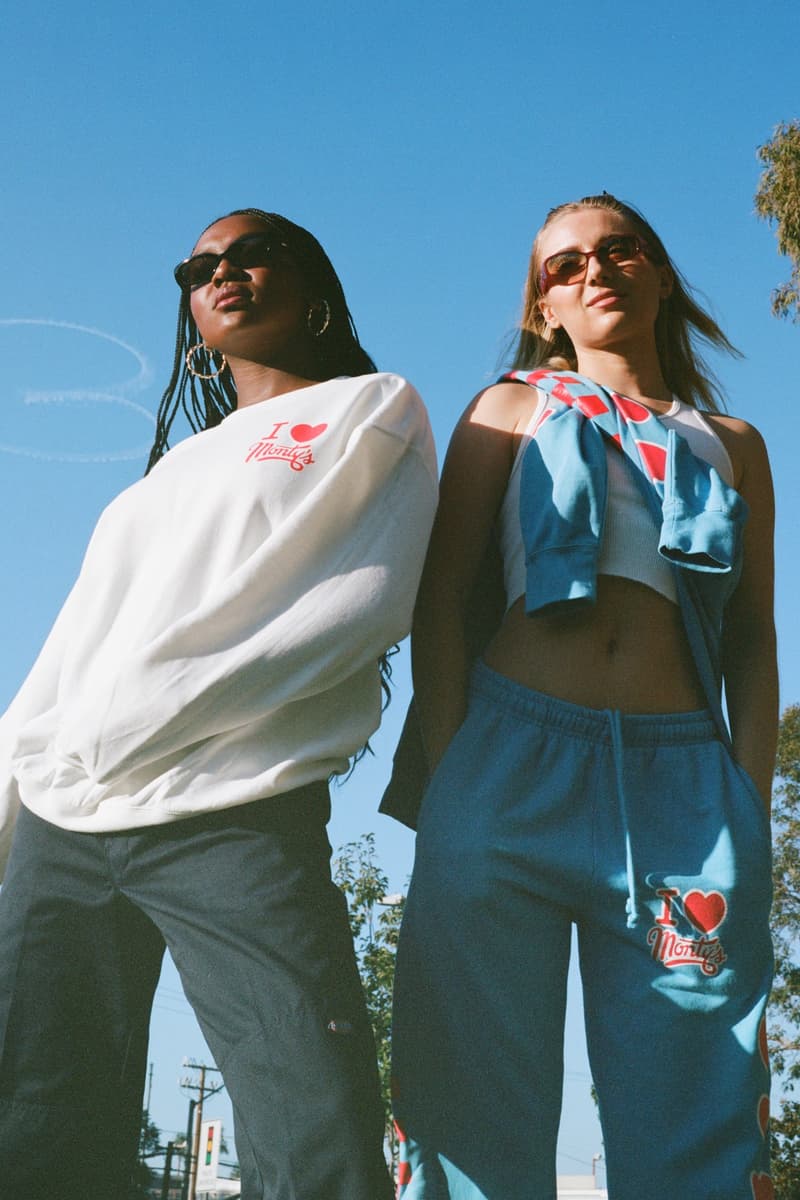 2 of 4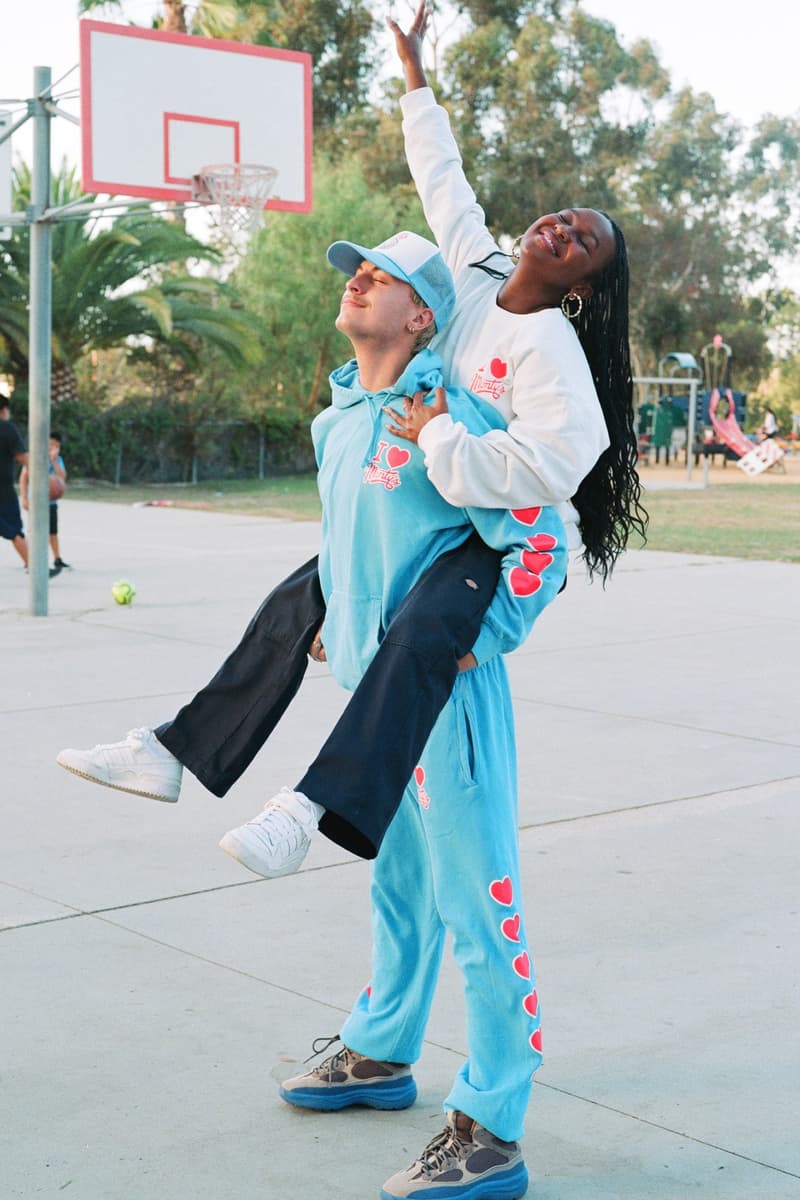 3 of 4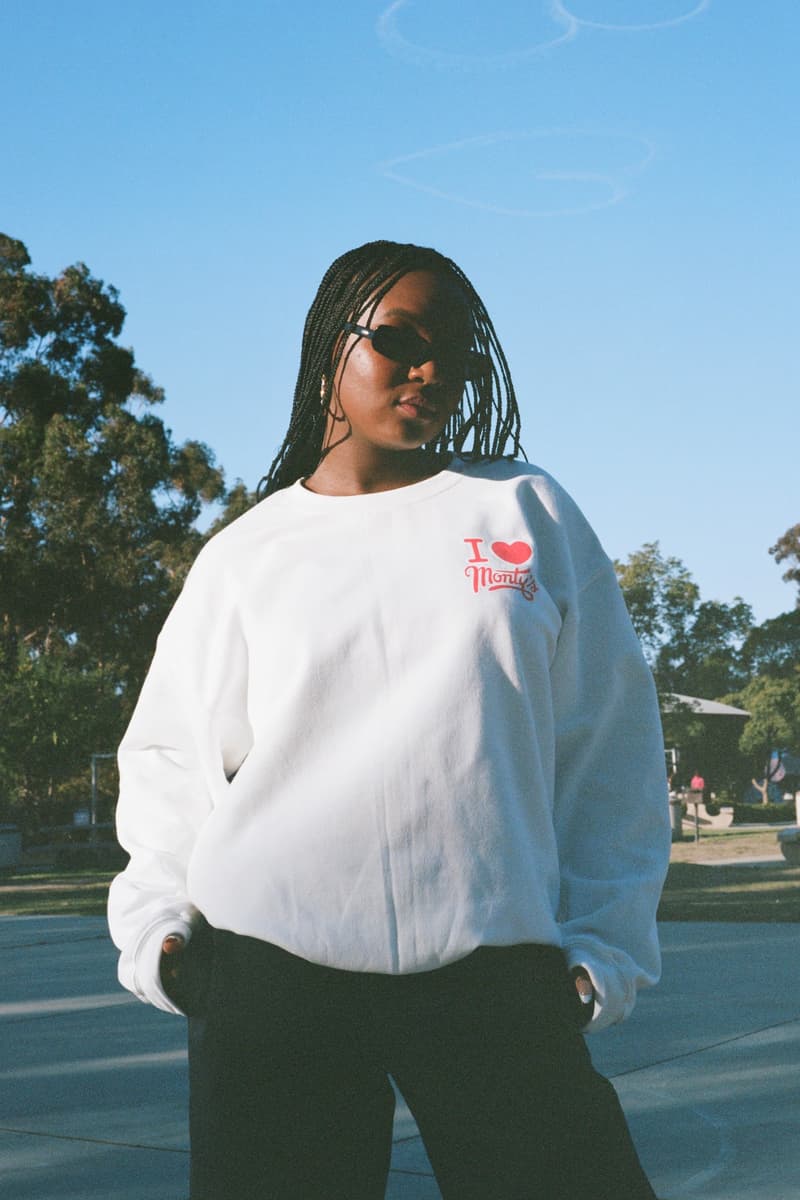 4 of 4
Fashion
Monty's Good Burger Drops a Merch Collection for the Holidays
And it includes the vegan restaurant's signature trucker hat.
Monty's Good Burger Drops a Merch Collection for the Holidays
And it includes the vegan restaurant's signature trucker hat.
Monty's Good Burger releases its "I Love Monty's" 2021 collection in honor of the holiday season. The clothing line features a stylish blue hoodie and bottom sweat set with hearts and checkers in the detailing, a crewneck sweater and the restaurant's signature trucker hat perfect for everyday wear.
The collection includes the iconic Monty's Good Burger logo, which is a portrait of co-founder Lexie Jayy's dog Monty, a rescue Schnoodle. In a lookbook lensed by photographer Davis Bates, Jayy and Devin Arielle model the cozy, fall-ready pieces.
The Los Angeles vegan burger joint, which was founded in 2018, prides itself on having good taste in food and culture. Some of its collaborators include Vince Staples, The Neighbourhood's Jesse Rutherford, Davey Havok, Devon Blow, YG, iGirl and the Dolan Twins.
For more on the holiday merch, check out the collection below as well as our interview with Jayy. The full collection is now available to shop for at Monty's Good Burger locations and its online store. Items range from $25 to $75 USD.
What initially inspired you and your co-founders to create Monty's?
We really missed that fast-casual experience of walking into a cool space and getting a great burger. We wanted to recreate that in a responsible way.
How did you land on the name for the restaurant?
The store is named after me and my boyfriend's (also a co-founder of Monty's) dog, Monty. He's a rescue pup from Riverside, CA, which is where our first location is.
What's your go-to order at Monty's?
Currently, it's the chicken sandwich with our BBQ sauce. And our mocha shake is so good.
What can you tell us about the holiday merch collection that Monty's is launching?
It's my favorite collection of ours so far. The sweatsuit is hand-dyed, so we were able to achieve the perfect Monty's powder blue. Trucker hats have become a staple of ours, so we had to bring them back in this same powder-blue shade. I'm really proud of how our merchandise collections have grown. Our brand has always been embraced by streetwear culture, largely due to our past collaborations. It's really important to us to continue putting out quality, rad pieces and raising the bar for ourselves.
Can you give us any clue on what's next for Monty's? Any new additions to the menu that customers can look forward to?
We've always got something up our sleeves. We have a handful of limited-edition menu items that will be coming for the holiday, some new and some returning from previous years.
Share this article