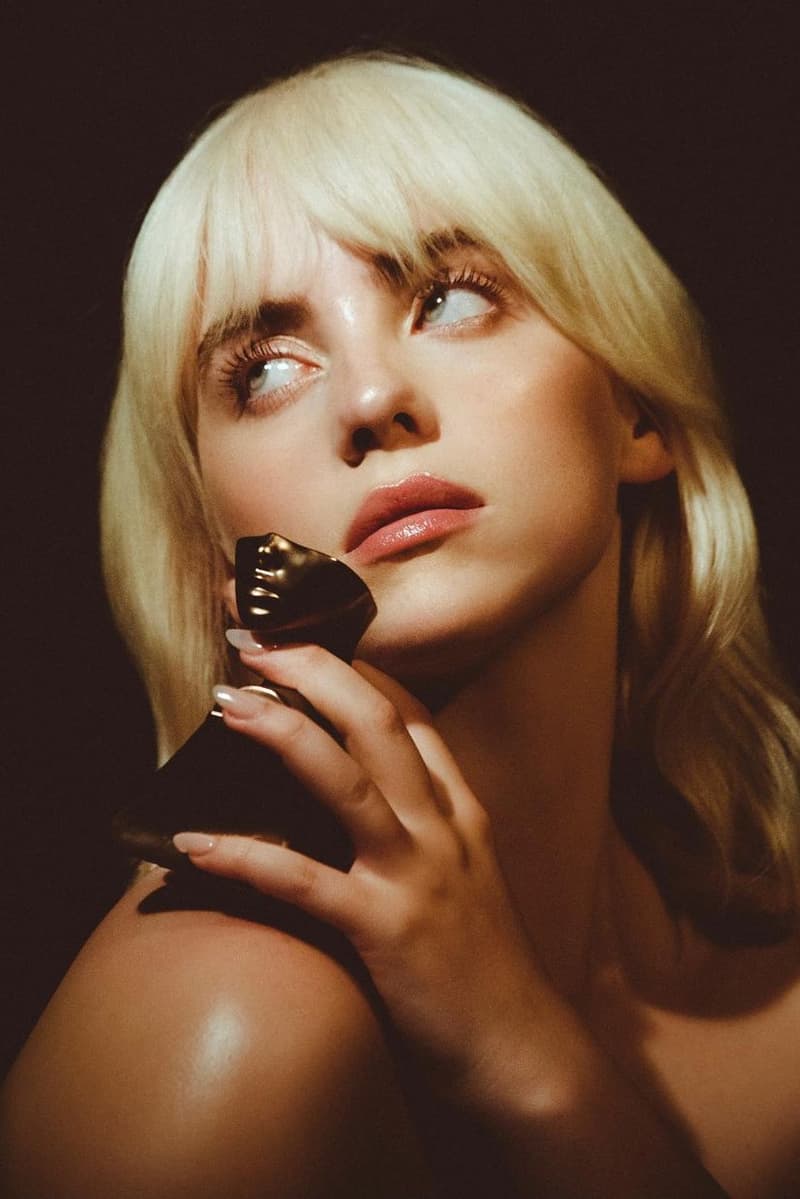 Here's When Billie Eilish Is Launching Her First Fragrance
Eilish smells like warm vanilla and amber.
Beauty
Here's When Billie Eilish Is Launching Her First Fragrance
Eilish smells like warm vanilla and amber.
UPDATE (November 10, 2021): Billie Eilish has revealed the release date of her first-ever perfume, Eilish.
The singer took to social media to make the announcement on Tuesday, accompanying the news with a topless campaign image reminiscent of the bottle design of the fragrance. The star said to Vogue: "Perfumes have been one of my greatest joys in life, and I've always wanted to make one … And not as Billie Eilish, not as an artist, not as a singer; I wanted to make a perfume to have a perfume. It has nothing to do with me, I'm just branding it so that people see it."
For Eilish, the vanilla-based fragrance evokes childhood memories of learning how to bake from her mother. The perfume additionally features notes of amber and musk, as well as cocoa and berries.
Eilish will be dropping online at 9 a.m. PST (12 p.m. EST) on November 10.
View this post on Instagram
---
ORIGINAL STORY (October 20, 2021): Billie Eilish is breaking into the beauty industry with her very own fragrance.
After taking to Instagram Stories to hint at a possible fragrance launch Tuesday evening, with a video that saw the singer spritzing some perfume on her collarbone, the singer has confirmed that her namesake eau de parfum, Eilish, will debut this fall.
"This is a scent that I've been chasing for years and years. This is my favorite smell in the WORLD," the 19-year-old pop star wrote in the announcement. "Fragrance has always been such an enormous part of my life and existence since I can remember, and it was a dream to create this scent and bring my ideas to life."
According to Allure, Eilish is characterized by "a combination of sweet, musky, fruity and woodsy notes," mixing creamy vanilla with tonka bean, rich cocoa, warm musks and juicy berries. Teaser images on both Eilish and her brand's Instagram accounts also reveal the perfume bottle — an elegant, golden bronze vessel that highlights the beauty of the human body, specifically the neck, the clavicle, the back and the bust.
Priced at $68 USD, Eilish will be available exclusively on billieeilishfragrances.com come November.
View this post on Instagram
Share this article