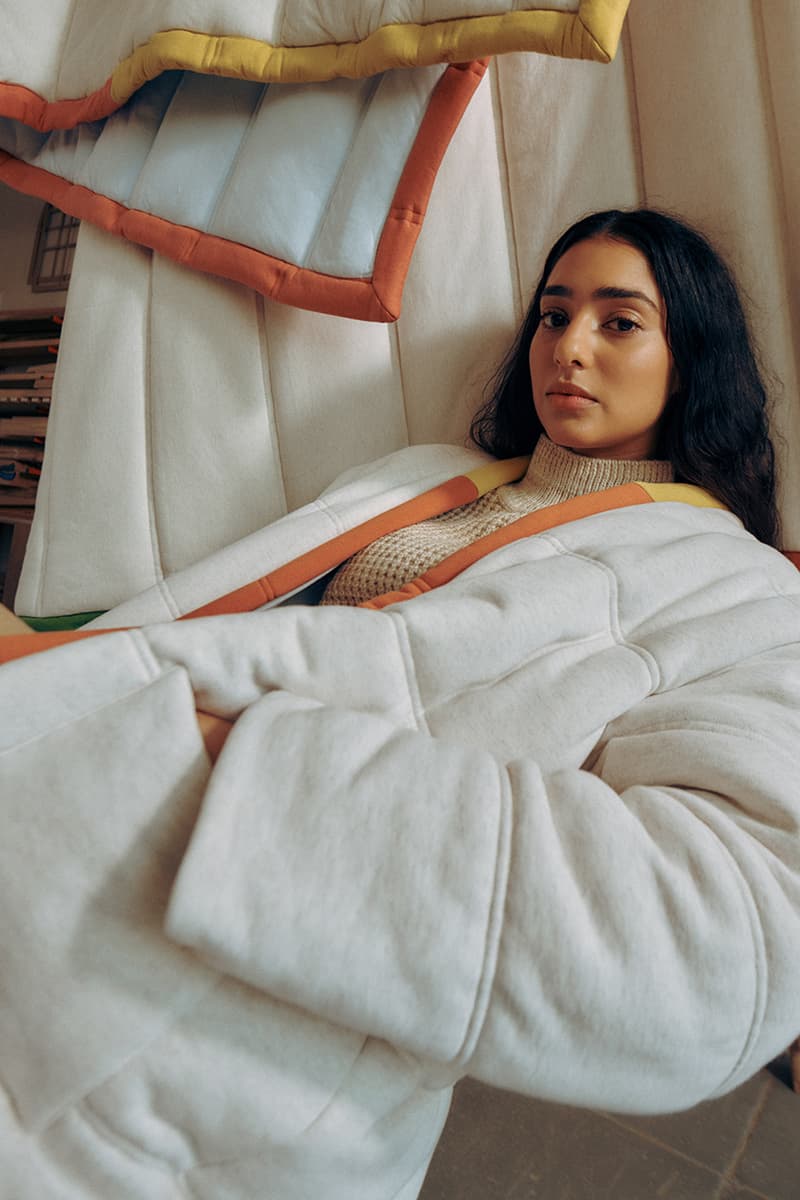 OFFHOURS' Cozy Homecoat Is Made for Lounging
The soft, fluffy robe is basically a wearable comforter.
Home
OFFHOURS' Cozy Homecoat Is Made for Lounging
The soft, fluffy robe is basically a wearable comforter.
Even before lockdown, when loungewear became an important category in one's wardrobe, I had always liked the idea of wearing robes at home. Whether made from silk, nylon, fleece or toweling material, housecoats offer a sense of relaxation and coziness, not to mention chicness. Putting one on makes you feel fancy, even if you are only answering emails on your laptop, or watching TV from your couch. Essentially, it is an instant mood booster, and an at-home dressing hero.
And when it comes to the robe of all robes, the OFFHOURS Homecoat is hard to beat. Anyone who has seen, researched and contemplated buying the product will probably know that it is, for lack of a better word, ludicrously expensive — the quilt-like robe rings up at $295 USD. However, the experience you get from wrapping yourself in this soft, plush housecoat is also ridiculously nice and comfortable.
Read on for our review of this week's Editor's Pick.
WHAT IS IT: OFFHOURS' Homecoat
WHY IT'S WORTH THE HYPE: If there's such a thing as a premium, luxury robe, OFFHOURS' Homecoat is it. The New York-based company, co-founded by David McGillivray and Rebecca Zhou (the latter of whom also runs the beauty brand Soft Services) makes one product only, and it is impeccably designed. The one-size, gender-neutral robe features a 100% cotton shell and a part-cotton, part-polyester lining that feels soft on the skin. With my petite frame, the Homecoat wraps around me like a comforter, or a warm hug — both of which are exactly what I need after a long day.
Other design details I appreciate about the Homecoat include its deep set of pockets, as well as its stylish side tie. The product is available in multiple colorways, from tonal to colorblocked options like the olive green and mustard "Riparian." The brand's newly launched collaboration with West Elm, an exclusive style named "Renaissance" (pictured above), can even be purchased with a matching quilt.
At almost $300 USD, this item is certainly pricy. But for the same reason, it makes a generous gift for a loved one or a indulgent treat for yourself. It's almost the holidays, after all.
WHERE YOU CAN FIND IT: The Homecoat retails from $295-395 USD at the OFFHOURS website.
Share this article