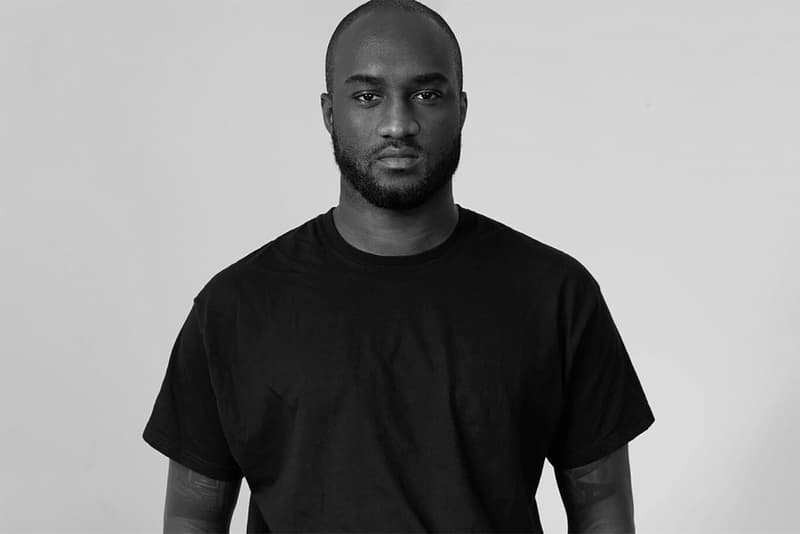 Fashion
Celebrities, Designers and Brands Pay Tribute to Virgil Abloh
The streetwear and fashion pioneer died of cancer at the age of 41.
Celebrities, Designers and Brands Pay Tribute to Virgil Abloh
The streetwear and fashion pioneer died of cancer at the age of 41.
On November 28, Off-White™ founder and Louis Vuitton Men's artistic director Virgil Abloh died of cancer, which he had been battling in private since he was diagnosed in 2019.
Along with Off-White™, LVMH was one of the first to release an official statement. The company's CEO, Bernard Arnault, said: "We are all shocked by this terrible news. Virgil was not only a genius designer and a visionary, he was also a man with a beautiful soul and great wisdom. The LVMH family joins me in this moment of great sorrow and we are all thinking of his loved ones on the passing of their husband, father, brother, son and friend."
Since the news broke out, Abloh's friends from the fashion and entertainment industries have been paying tribute to him on Instagram and Twitter, sharing their fondest memories of the fashion legend and culture mover.
Hailey Bieber shared a photo of herself wearing her custom Off-White™ wedding dress from 2019 with the designer. "Virgil completely changed the way I looked at street style and fashion, the way he looked at things inspired me deeply," the model shared. Dior and Fendi's artistic director Kim Jones posted an old still of him and Abloh expressing his grief: "So sad to hear about the passing of dear Virgil one of the kindest people you could meet, many great times spent travelling the world and hanging out in hotel rooms working on the floor and going through Japanese magazines and laughing and talking about ideas."
Gucci extended its heartfelt condolences to Abloh's loved ones and expressed that "he will be deeply missed, though his vision will live on through the trails that he blazed throughout his career." On the other side of the world, international K-pop group BTS, also known as Louis Vuitton's global brand ambassadors, said that it was an honor to work with Abloh and called him "a true creative genius." Meanwhile, Kanye West dedicated his latest Sunday Service installment to Abloh, where the choir performed their own rendition of Adele's "Easy On Me." The medley was followed by a message that read: "IN LOVING MEMORY OF VIRGIL ABLOH, THE CREATIVE DIRECTOR OF DONDA."
Continue scrolling for more tribute posts from Maria Grazia Chiuri, Drake, LeBron James and more.
Off-White™
View this post on Instagram
Louis Vuitton
View this post on Instagram
Nike
View this post on Instagram
Kanye West's Sunday Service
Easy On Me by @Adele Live at #SundayService pic.twitter.com/20J8dk6af0

— Donda's Place (@dondasplace) November 28, 2021
— Donda's Place (@dondasplace) November 28, 2021
Hailey Bieber
View this post on Instagram
Gigi Hadid
View this post on Instagram
Kim Jones
View this post on Instagram
BTS
RIP Virgil Abloh , you will be missed.
It was an honor to work with you. A true creative genius.

— 방탄소년단 (@BTS_twt) November 28, 2021
Gucci
We would like to extend our most heartfelt condolences to the loved ones of Virgil Abloh, an immense inspiration to us all both as a designer and as a person. He will be deeply missed though his vision will live on through the trails that he blazed throughout his career. pic.twitter.com/T8gXyNkJzH

— gucci (@gucci) November 28, 2021
Dior
The House of Dior is profoundly saddened by the sudden passing of @VirgilAbloh, a visionary genius of our times. Our sincerest condolences go to his family and loved ones in their moment of grief. He will be greatly missed as a friend and true designer. pic.twitter.com/PLjXVrHo8m

— Dior (@Dior) November 28, 2021
Maria Grazia Chiuri
"I am heartbroken by the news of @VirgilAbloh's passing. He was such a brilliant designer who has paved the way for many young creatives. My thoughts are with his wife and his two children" said Maria Grazia Chiuri as she pays hommage to Abloh's incredible creative legacy. pic.twitter.com/7NSBxcSAzw

— Dior (@Dior) November 28, 2021
Kendall Jenner
View this post on Instagram
Venus Williams
View this post on Instagram
Kaia Gerber
View this post on Instagram
Cynthia Erivo
View this post on Instagram
Adut Akech
View this post on Instagram
Drake
View this post on Instagram
Kehlani
rest in absolute peace. shocking. thank you Virgil ?

— Kehlani (@Kehlani) November 28, 2021
Aleali May
View this post on Instagram
LeBron James
View this post on Instagram
Pharrell Williams
View this post on Instagram
Usher
View this post on Instagram
Timothée Chalamet
View this post on Instagram
Megan Rapinoe
View this post on Instagram
Victoria Beckham
View this post on Instagram
FINNEAS
So sad to hear about passing of Virgil Abloh an inspiration to so many and of course an inspiration me. Sending my love to his loved ones

— FINNEAS (@finneas) November 28, 2021
Armani
"It is with great sadness that I've learned of #VirgilAbloh's sudden passing. I followed his career with great interest, his new approach to fashion and communication, with a strong sense of inclusivity. My thoughts are with his young family." Giorgio Armani

— Armani (@armani) November 28, 2021
Justin Timberlake
View this post on Instagram
Share this article