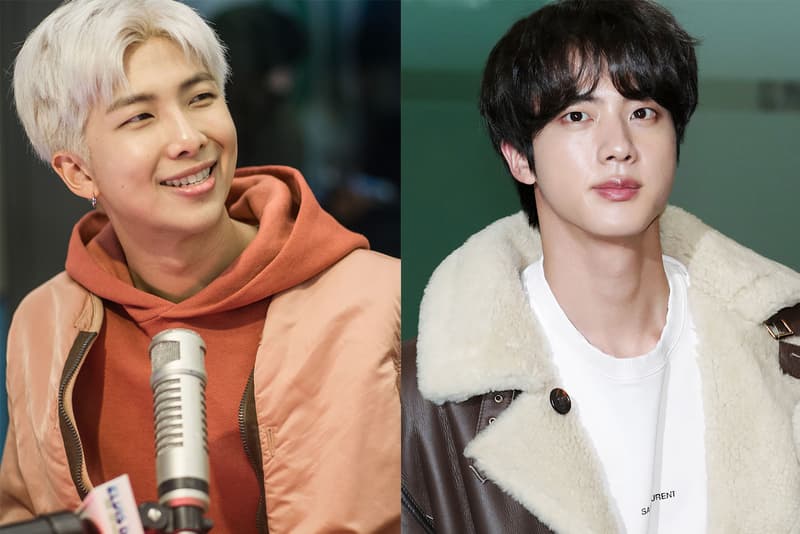 BTS' RM and Jin Test Positive for COVID-19
A day after Suga was diagnosed.
BTS members RM and Jin now have COVID-19. The two tested positive the day after Suga was diagnosed with the infectious disease.
HYBE Corporation released an official statement on Christmas day: "After returning on Friday the 17th from the United States following his personal schedule as part of his official vacation period, RM immediately underwent PCR testing, was found negative and entered into self-quarantine in his home as mandated by COVID-19 control procedures. However, he underwent PCR testing [Saturday] before his scheduled release from quarantine and was found to be positive for COVID-19."
As for Jin, the artist "returned to Korea on Monday, December 6 and underwent PCR testing immediately after his return and again before his release from self-quarantine, and was found negative on both occasions," the statement added. "However, feeling flu-like symptoms [Saturday] afternoon he underwent PCR testing and was found positive for COVID-19 late this evening."
The group's management company noted that RM and Jin received their second COVID-19 vaccine shot in late August, and that they did not have any contact with the rest of their bandmates after returning to Korea.
Share this article